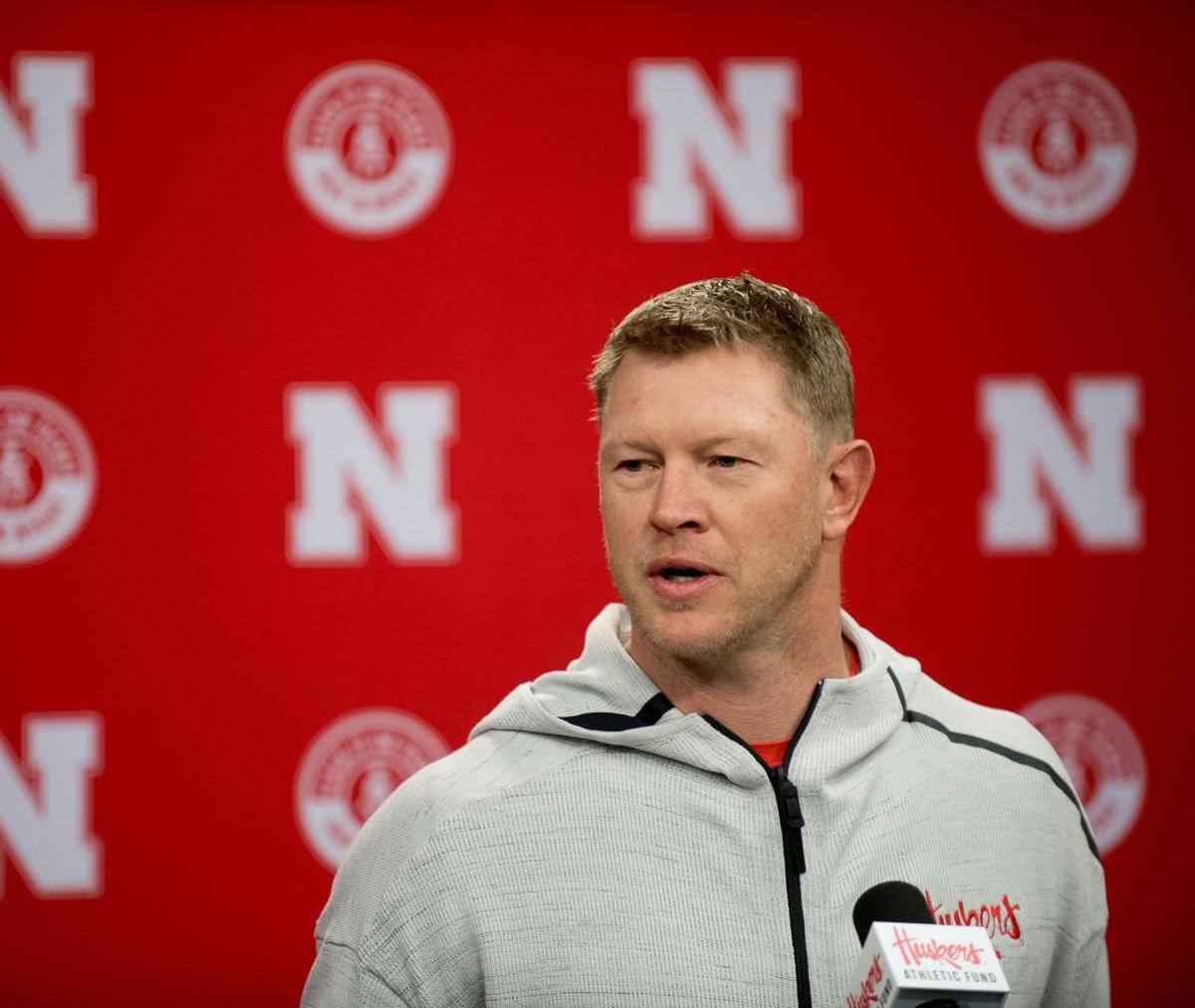 Several Nebraska football players will be limited, or won't participate at all, in Saturday's Spring Game, Husker football coach Scott Frost said Wednesday.
Among those not expected to see the field is running back Maurice Washington. The sophomore continues to work through his legal situation in California.
"That isn't news to us. We knew the process had to play out," Frost said.
The coach said Washington has done well in the limited practice time he's had, and has also held up his end of the deal in the other areas of being a college student.
"I'm pleased to report our team, in the spring, had the highest GPA its had in a while. And he's part of that. He's doing well in school," Frost said. "Overall Maurice has done a good job trying to stick to the norm, and what practice he's done, he's looked good."
Robinson, others out: Nebraska fans will likely have to wait until August to get their first look at Wan'Dale Robinson on a college field. Frost said the electric freshman continues to deal with a hamstring issue and "probably" won't play Saturday. 
Omaha Burke freshman tight end Chris Hickman is also out, and several other players will play only in the first half or be otherwise limited because of minor injuries or to guard against potential "friendly-fire" injuries. 
You have free articles remaining.
So, don't expect Adrian Martinez to play four quarters Saturday.
Henrich to have surgery: Frost said freshman linebacker Nick Henrich will require surgery after getting "banged up a little bit". It's hoped Henrich will be back about the time the season starts in the fall, Frost said, but that will depend on his recovery.
The loss of the 2019 Nebraska Gatorade Player of the Year from Omaha Burke puts another dent in an already thin linebacking corps.
"I don't think we're deep enough there. Obviously Scott mentioned that injury," defensive coordinator Erik Chinander said. "We need to keep developing depth at that position and have another good recruiting year there, but I don't love the depth there."
Spring Game format: While he didn't have specifics, Frost said Nebraska is "gonna play football" Saturday.
"We're not going to have the entire team up and going, but we want a chance to have the opportunity to compete," Frost said. 
As far as how the teams are divided, Frost said the players who will see limited action and their backups will be on one side, with the rest of the team on the other side. The rosters will be announced later today.
As he did last season, Frost will take on more of a secondary role and let his assistants do the bulk of the work.
"I enjoy spring games because I don't do any coaching," Frost joked.
Chinander was fine with Martinez only getting a few snaps.
"That's great for us," Chinander cracked. "He's an exceptional football player, an exceptional leader. He makes our team better. One of the best I've been around."