Freshman running back Miles Jones will miss the rest of the season after undergoing shoulder surgery, Nebraska offensive coordinator Troy Walters said Wednesday.
Jones, played only against Bethune-Cookman this season, and had surgery after that contest. He had one rush for five yards, and a 21-yard reception in that game.
"We wanted to make sure he'd be back for spring," Walters said. "We've got to get him healthy, ready to go."
* With the resignation of defensive coordinator Hardy Nickerson 10 days ago, Illinois' defense has taken on a new look, Walters said. 
"Big change. They're playing kind of like Tampa in Chicago in the NFL with (head coach) Lovie (Smith): disciplined, they don't do a whole lot, but what they do, they do well. Playing with a lot of passion, enthusiasm," Walters said. "It was a whole different defense their last game. Our guys noticed that and we know were going to have to come ready to go."
* Walters also gave some insight into how the offensive staff builds its game plan every week. It's a collaborative effort, he said, with ideas coming from everyone on the staff and the best pieces being molded together for Saturdays.
"We give everybody the floor, everybody the opportunity to present their ideas and why it will work," Walters said. "And we kind of mold everything together and make sure everything fits with what we're trying to do, and situationally, and in the week we come up with a good plan and it's fun to watch when we execute."
Big Ten power rankings
1. MICHIGAN (8-1, 6-0)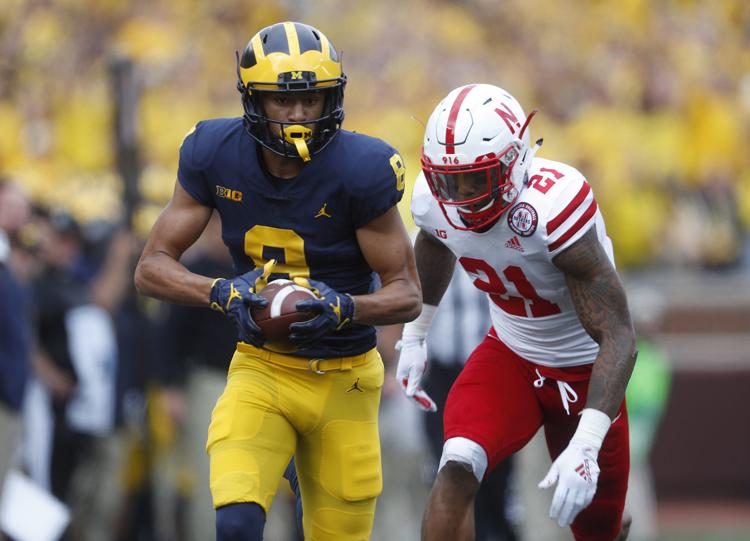 Previous: 1. Last week: W 42-7 vs. Penn State.
In perhaps the most impressive win of the year in the Big Ten to date, the Wolverines destroyed Penn State in the Big House. Jim Harbaugh's team is squarely in the College Football Playoff discussion. Receiver Tarik Black returned and UM put 403 yards on the Nittany Lions. The Wolverines' defense just might be the best in the country. They have Rutgers and Indiana before The Game. The path is pretty straight.
2. OHIO STATE (8-1, 5-1)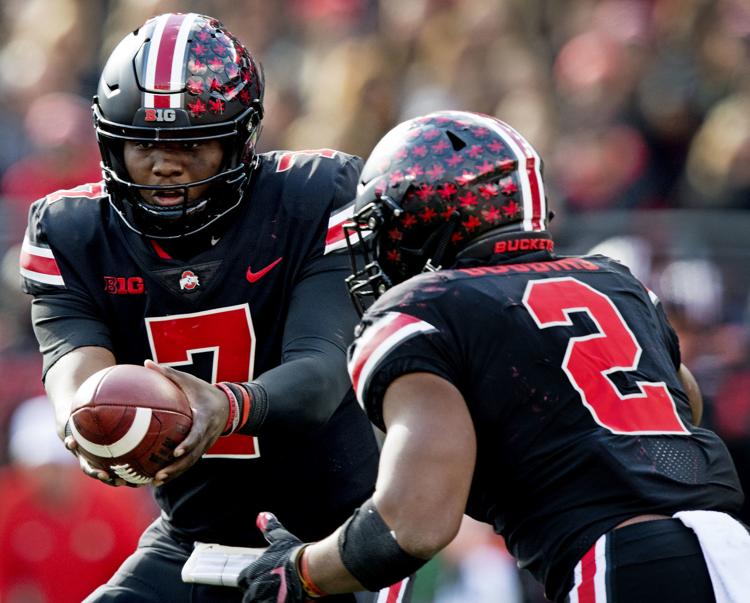 Previous: 2. Last week: W 36-31 vs. Nebraska.
The Buckeyes hold the No. 2 spot despite an iffy afternoon against the Huskers. Give Nebraska credit, but let's not say that this is a vintage Ohio State team. Urban Meyer's outfit is susceptible, but it knows how to win, too. Everything the Buckeyes want is still out there, but they must handle road games against Michigan State and Maryland before hosting Michigan.
3. NORTHWESTERN (5-4, 5-1)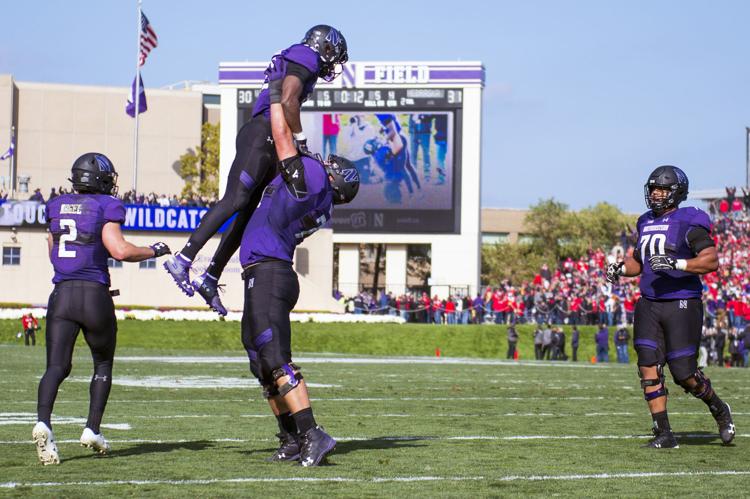 Previous: 3. Last week: L 31-21 vs. Notre Dame.
The Wildcats lost and strengthened their vice grip on the Big Ten West. That's the kind of year it's been for Pat Fitzgerald's team. They have a functional two-game lead, owning tie-breakers against the 4-2 pair of Purdue and Wisconsin. The West runs through Evanston and NU finished with Iowa, Minnesota and Illinois. The Cats went 0-3 out of conference but have won 12 of 13 against the Big Ten. Go figure.
4. MICHIGAN STATE (6-3, 4-2)
Previous: 5. Last week: W 24-3 at Maryland.
The Spartans need chaos to win the East, but they get Ohio State at home this weekend and could put themselves in second and in position for a prime bowl slot with a win. Brian Lewerke continues to confound. The talented quarterback was 11-of-20 for 87 yards and a pick in his return. Fortunately for MSU, sophomore Connor Heyward rushed for 157 and two scores and the defense remains among the league's most stingy.
5. PURDUE (5-4, 4-2)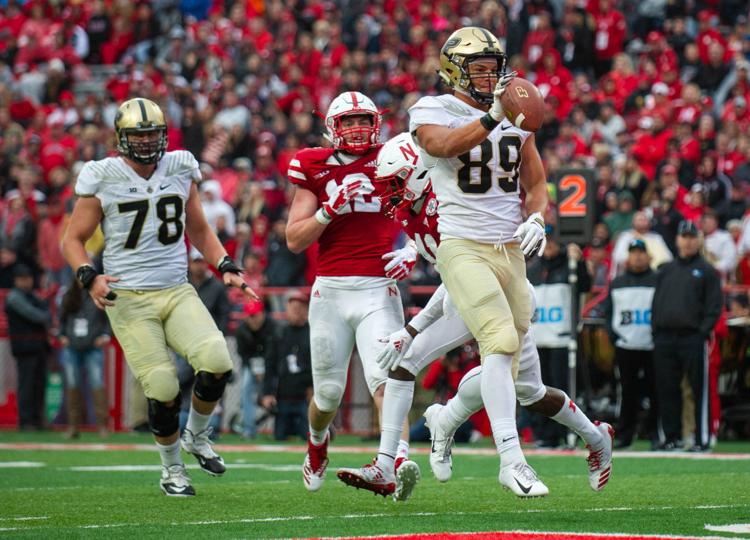 Previous: 8. Last week: W 38-36 vs. Northwestern.
The Boilermakers bounced back from a tough loss to Michigan State to beat the Hawkeyes and stay alive in the West. They have to beat Minnesota, Wisconsin and Indiana and hope Northwestern loses twice. Either way, that offense is back on track. They should have a field day this weekend in Minneapolis.
6. WISCONSIN (6-3, 4-2)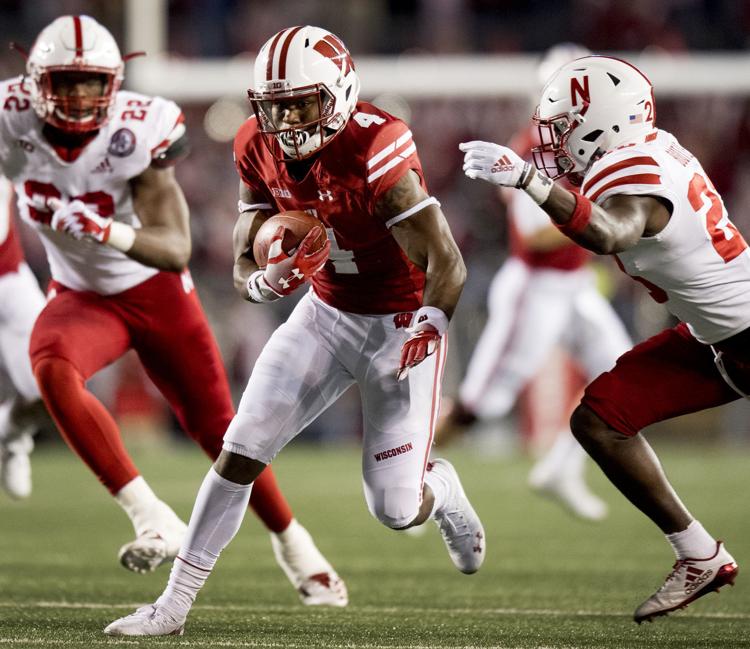 Previous: 6. Last week: W 31-17 vs. Rutgers.
The Badgers continue to play uninspiring ball. Saturday is a matchup of teams who've failed to live up to expectations at Beaver Stadium. UW might be without Alex Hornibrook, who was knocked out against Rutgers. Hornibrook's thrown six picks in his past three games. Jonathan Taylor somewhat quietly leads the nation in rushing at 1,363 yards.
7. PENN STATE (6-3, 3-3)
Previous: 4. Last week: L 42-7 at Michigan.
The Nittany Lions met a similar fate as several other recent Michigan foes. Even though many figured PSU would struggle to match last season, this still has to be considered a disappointing fall in State College. They close with Wisconsin, Rutgers and Maryland.
8. IOWA (6-3, 3-3)
Previous: 7. Last week: L 38-36 at Purdue.
The Hawkeyes just had to beat Purdue to make Saturday's home game against Northwestern essentially for the Big Ten West. They couldn't get it done. Now they've got to win and hope for the Wildcats to lose again after that. A big opportunity missed by Kirk Ferentz's team.
9. MARYLAND (5-4, 3-3)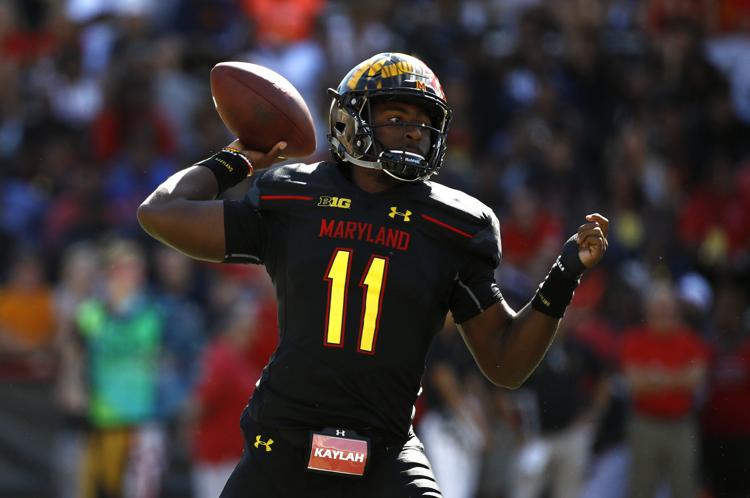 Previous: 9. Last week: L 24-3 vs. Michigan State.
What a mess in College Park. D.J. Durkin was inexplicably brought back, only to be fired two days later. Talk about an administration putting its student-athletes in a terrible situation to deal with in the midst of a season. They'd do well to beat Indiana and get bowl eligible because they close with Ohio State and Penn State.
10. NEBRASKA (2-7, 1-5)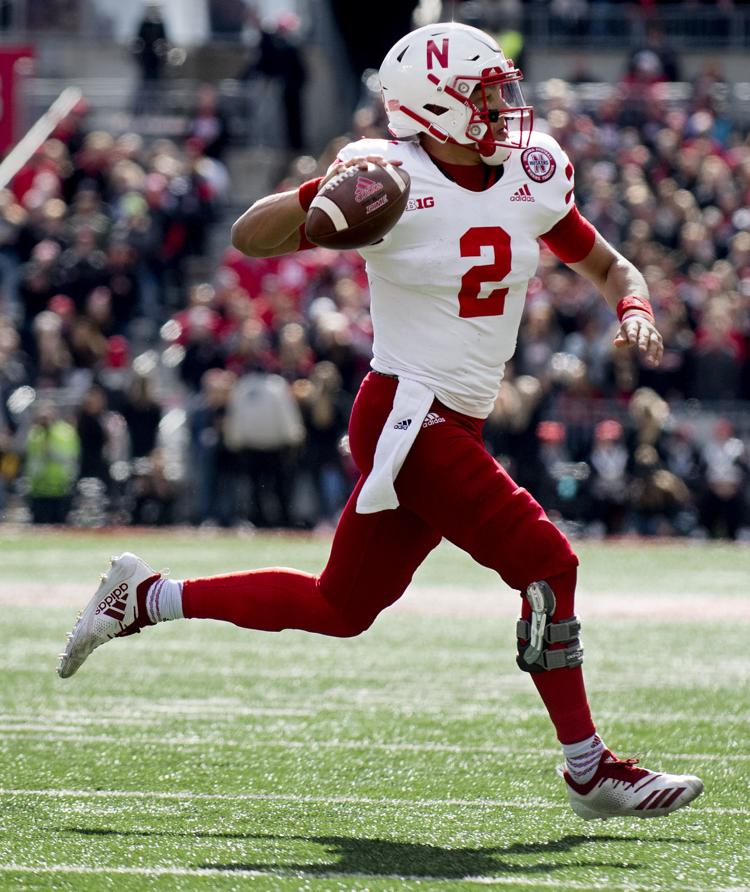 Previous: 10. Last week: L 36-31 at Ohio State.
Oh so close for the Huskers in Columbus. But the sense in Lincoln is that this team can do damage over the final three weeks. The goal should be to win out and let the chips fall where they may. That will be easier said than done, though. How many times will we say this in the coming years: Adrian Martinez is special.
11. ILLINOIS (4-5, 2-4)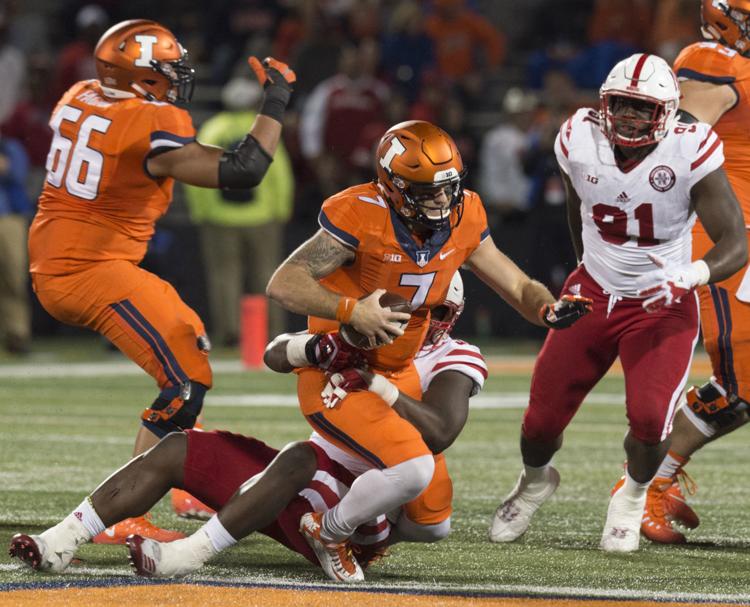 Previous: 13. Last week: W 55-31 vs. Minnesota.
Illinois exploded on offense after having surrendered 46, 49 and 63 its past three times out. Now AJ Bush will try to halt his former team's budding momentum in Lincoln.
12. INDIANA (4-5, 1-5)
Previous: 12. Last week: No game.
The fall got long for the Hoosiers in a hurry. They come off a bye week sporting a four-game losing streak. A home game against Maryland is IU's best chance for a win down the stretch. If they lose, a bowl game looks like a long shot.
13. MINNESOTA (4-5, 1-5)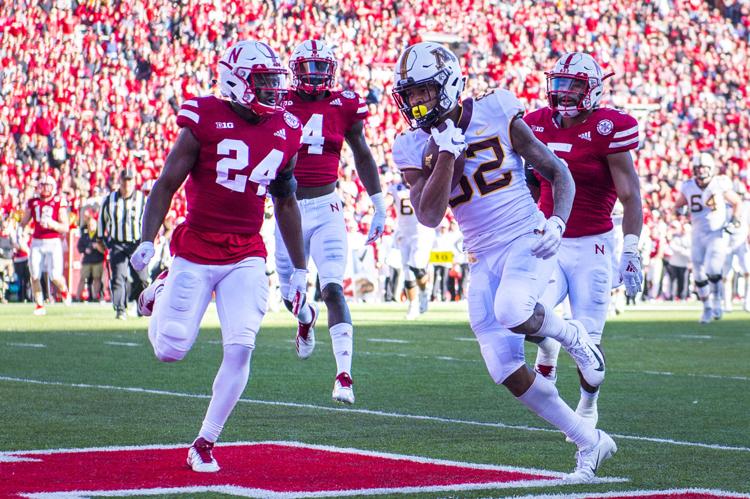 Previous: 11. Last week: L 55-31 at Illinois.
The Gophers are in big trouble. After a promising defensive performance against Ohio State, they've given up 53 to Nebraska, 31 to Indiana and 55 to Illinois. The defensive coordinator is now fired. It's not shocking that 646 yards surrendered to the Illini came with consequences. Next up? Just one of the best offenses in the Big Ten in Purdue. Hide the children. Losses to NU and Illinois also hampered UM's bowl prospects.
14. RUTGERS (1-8, 0-6)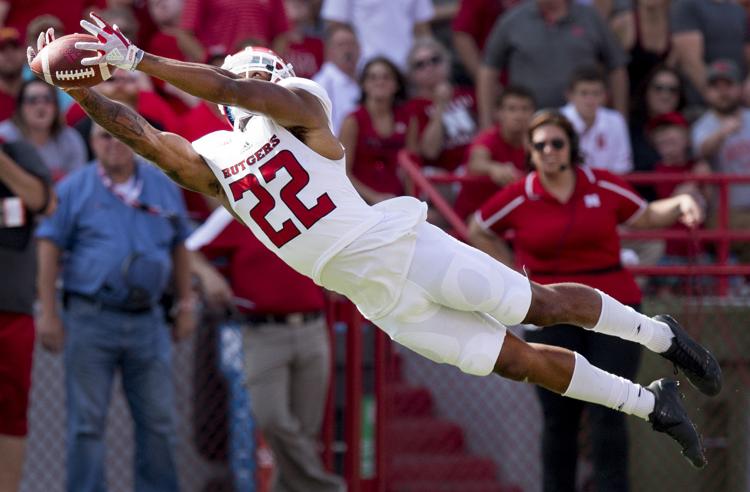 Previous: 14. Last week: L 31-17 at Wisconsin.
The Scarlet Knights managed just three points in the first three quarters against a troubled Badger defense before putting up 14 in the fourth quarter. As of this writing, they're 39-point home underdogs to Michigan this weekend.