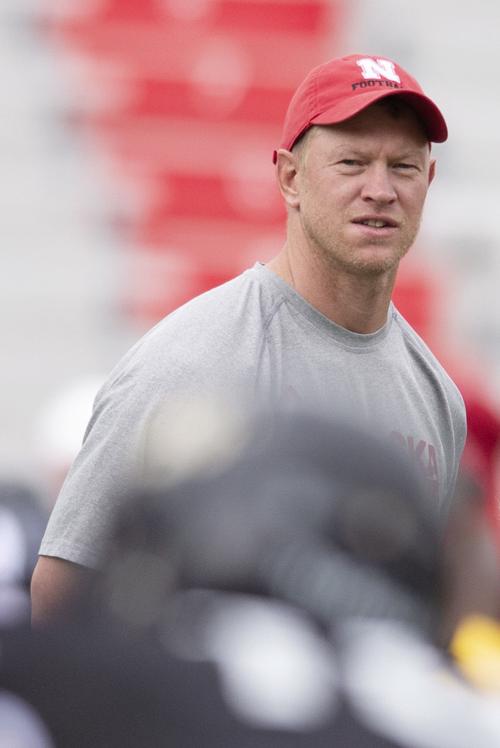 Scott Frost and several Husker football players met with the media Thursday afternoon one day before the start of fall camp. Here are a few highlights from Frost's time at the microphone:
Frost said he's been pleased with the attitude of the team. It's been much better than last year, the coach said, due to a few factors.
"I've been around a lot of teams, and on good teams most guys are doing things the right way and holding each other accountable, but there are always a few outliers," Frost said. "On this team I don't see many of those."
A strong finish to last season helped, Frost said, in helping players believe in Nebraska's process. A strong summer in the weight room helped build confidence as well. And of course, more familiarity with NU's scheme has the returning players further ahead than last season.
"I like this team a lot better. Just seeing the looks on their faces when you pass them in the hallway, the way they hang out with each other, address each other, it's a different feel. A winning feel," Frost said. "There's always some butterflies in your stomach when this day comes around, but I think everyone's ready. They're in shape and ready to get going."
Any decision on Maurice Washington won't come for a while. Addressing the sophomore running back's legal situation, Frost said any decision on Washington's playing time will come "a long way down the road.
The coach said no decision will be made until there is more clarity, and that Washington for now needs to "show up every day and be a good teammate."
Washington's next court date is Sept. 3, which of course comes after Nebraska's season-opener at the end of this month.
You have free articles remaining.
"It's unfortunate that this hasn't all been worked out to this point," Frost said. "I've been keeping it as far away from me and the team as I can."
Frost added that any decision regarding Washington's future with the team will involve both himself and other members of the athletic department.
"We have to go about our own work and he does too, and we'll let the chips fall where they may," Frost said.
As for the rest of the running backs, Frost said the coaching staff will "throw those guys into the deep end and get them some reps."
Dedrick Mills looks the part of a Division I athlete in the weight room, Frost said. While the coach isn't allowed to watch summer workouts, he has gotten good feedback on Mills' work.
Freshman running back Ronald Thompkins is still working back from a couple knee injuries in high school and isn't on the 110-man roster, Frost said. He'll be able to come in for rehab, but can't attend practice or meetings in fall camp.
Will Farniok will start out as the team's top center. Frost said Nebraska is taking a wait and see approach on the health of Cam Jurgens, the Beatrice native who has battled foot injuries going back to high school.
Since moving Jurgens to center Frost hasn't been afraid to compare him to some of the greats in the program, but the sophomore's health has held him back. 
Frost said Jurgens will be on the 110-man roster for fall camp as the team monitors his recovery.
Jovan Dewitt is back at it. Frost said the outside linebackers and special teams coach, who battled a type of throat cancer throughout the offseason, recently led a special teams meeting and looks ready to get back to practice.