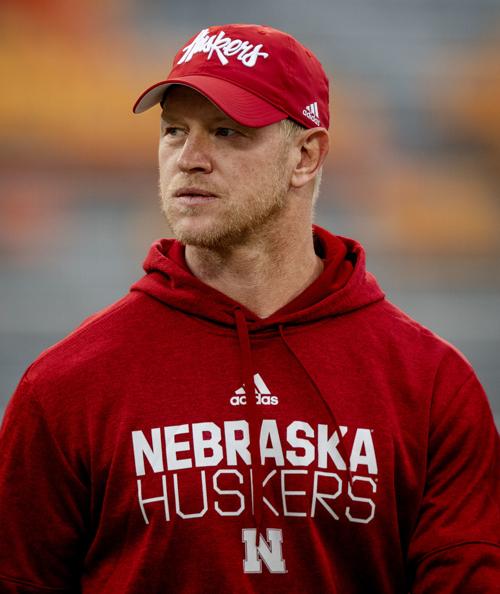 The Nebraska football team has cleared a lot of hurdles, head coach Scott Frost said. 
And Saturday, the Huskers have a chance to clear another.
"Winning a big game against a good team is a hurdle we have to jump over at some point," Frost said Thursday. "There's absolutely no doubt in my mind where this program is going. We have some good seniors on this team, but the majority of our players our young — we have a ton of room to grow.
"Last year we went to Ann Arbor and got whipped (a 56-10 loss to Michigan). Then we played another talented team in Columbus, and we fought... Sooner or later this team is going to be ready to take on that challenge and overcome that challenge."
This year's Ohio State team presents a big challenge, Frost said. It's tough to find weak spots. Frost said it seems like Ohio State has NFL-caliber players at nearly every position.
But "we have to be a mature enough team to rise to the challenge," Frost said.
NU's kicking situation remains an issue headed into the game. Barret Pickering still isn't ready. Frost said Nebraska's struggles in that area, especially with field goals, can change how the coaches call a game offensively.
"More than anything, it changes play calling when you get in the red zone," Frost said. "You try not to, if you can, leave it up to a kick. But we kind of think that way anyway."
Don't expect Nebraska to wear its alternate Blackshirt jerseys Saturday. Asked when the Huskers would wear the uniforms, Frost said only "down the road."
The extra attention around Saturday's game hasn't been a distraction to Nebraska's players, Frost said, and doesn't expect the presence of ESPN's 'College GameDay' to have any effect on his team's preparation as Saturday draws closer.
ESPN College GameDay set construction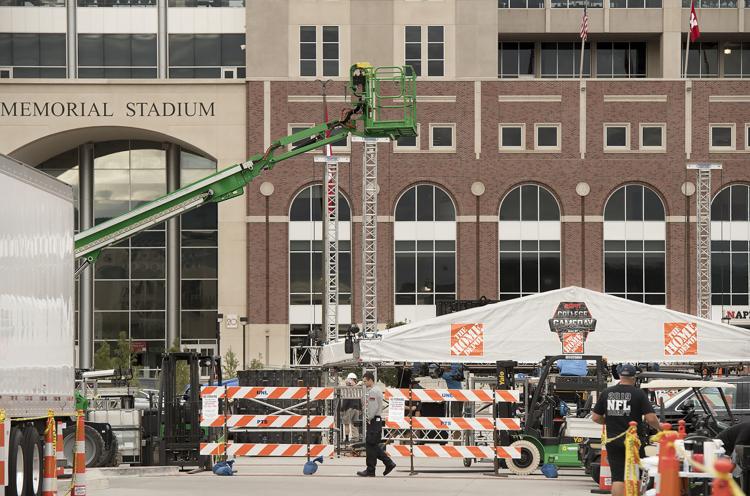 ESPN College GameDay set construction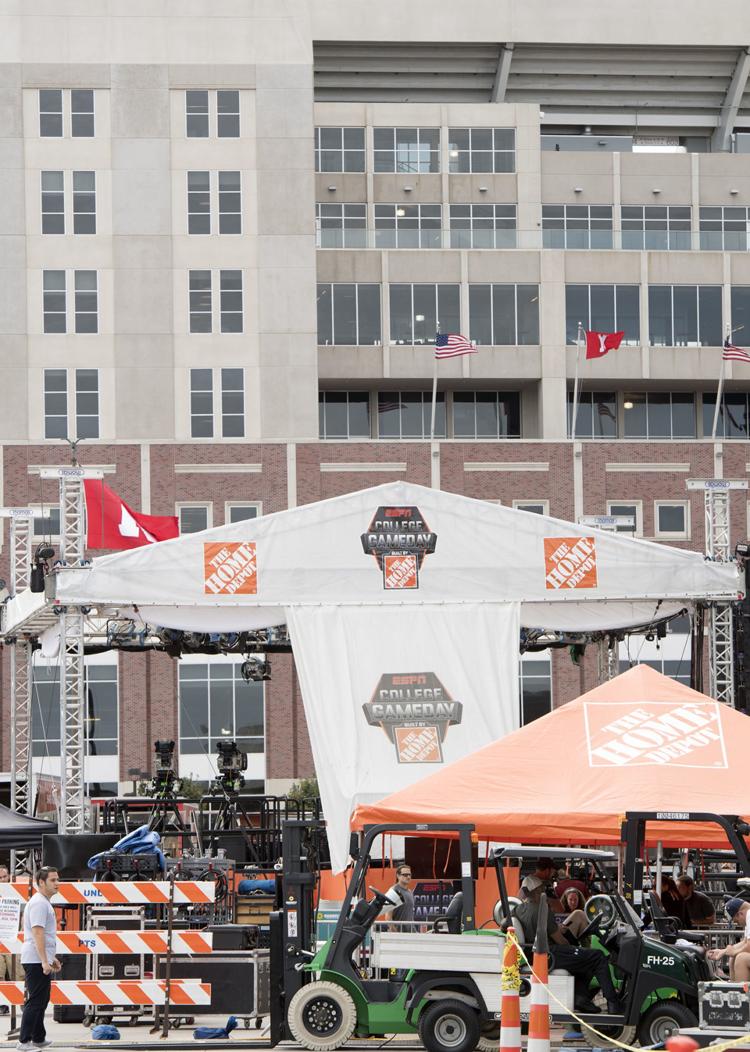 ESPN "College GameDay" set construction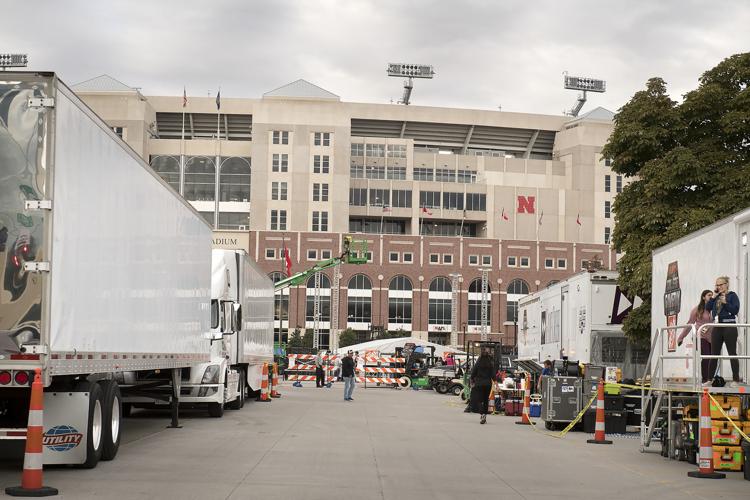 ESPN College GameDay set construction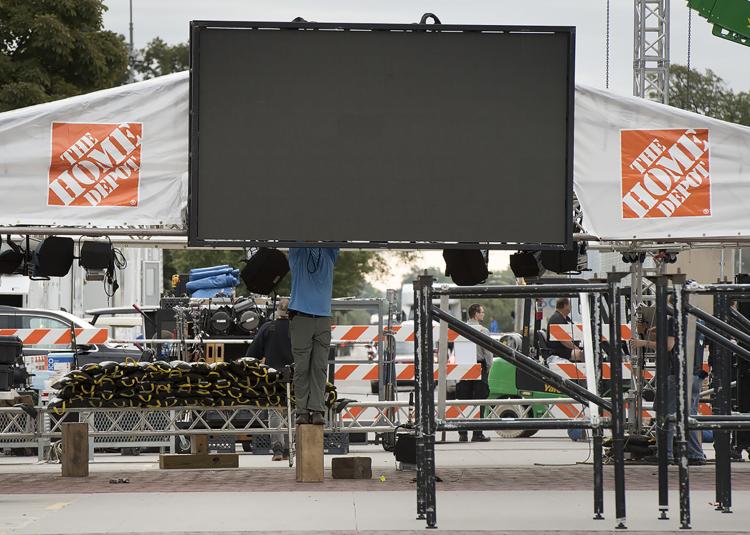 ESPN College GameDay set construction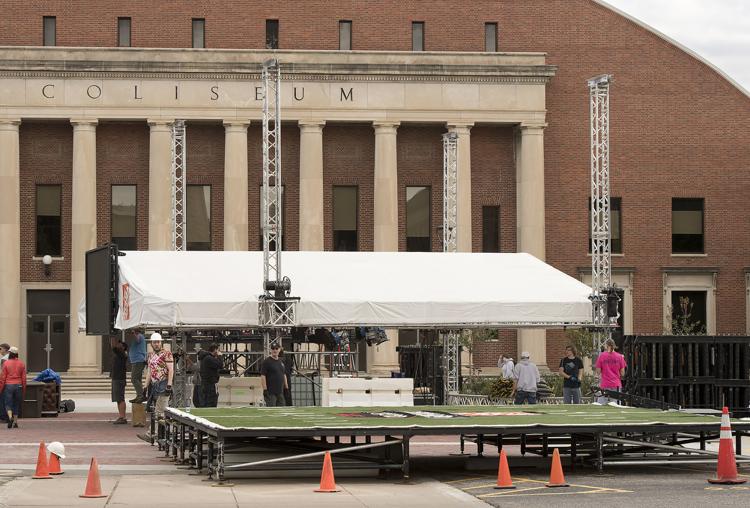 ESPN College GameDay set construction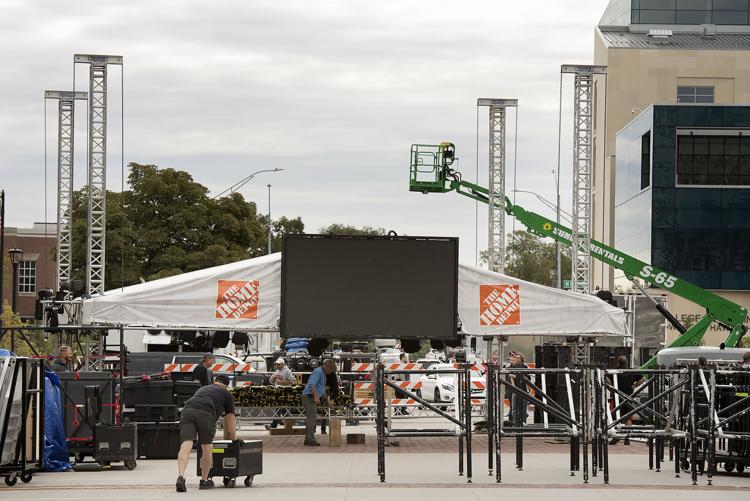 LFR is ready
Watch: GameDay setup on Thursday
ESPN College GameDay set construction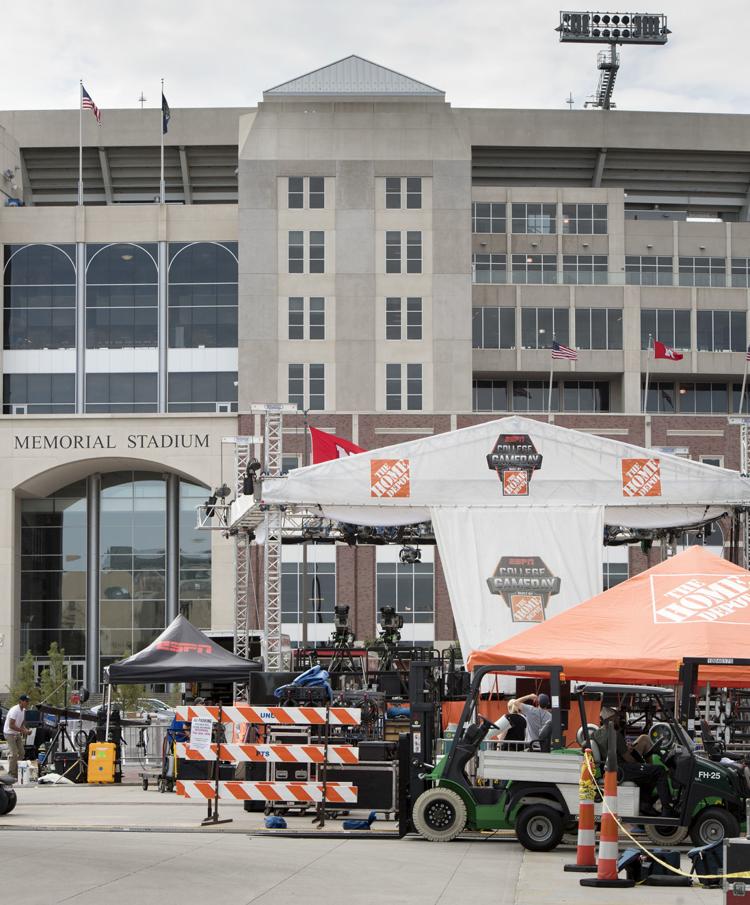 GameDay setup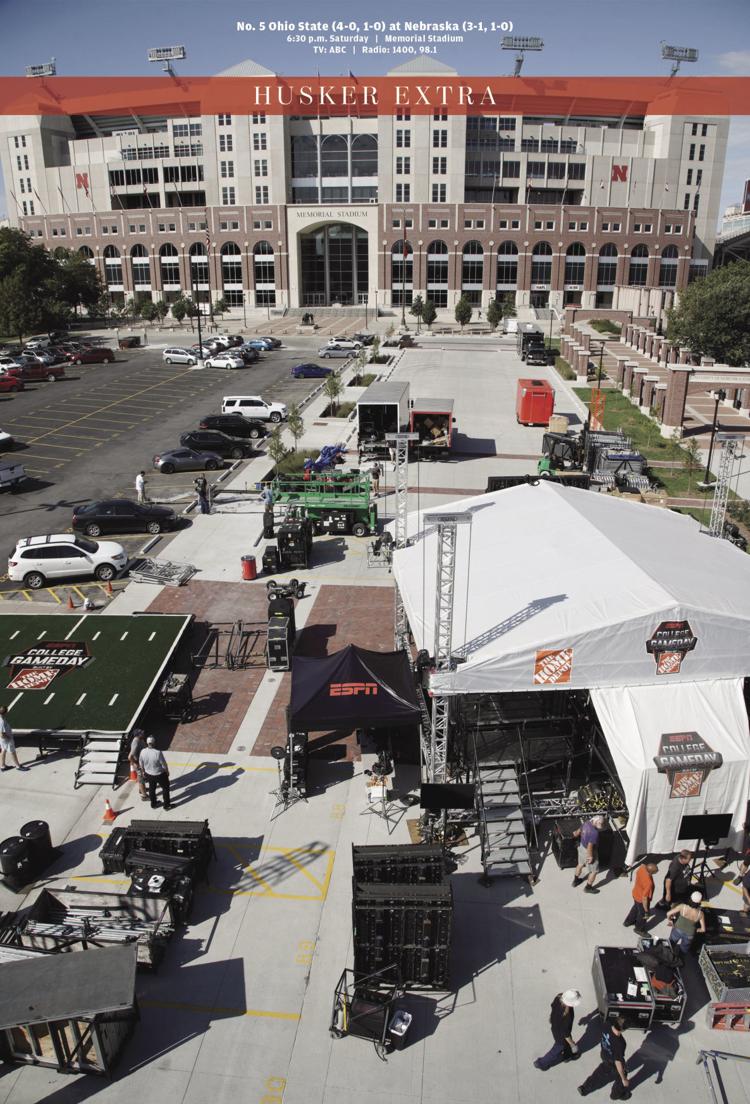 NU unveils location for ESPN's Saturday morning 'College GameDay' broadcast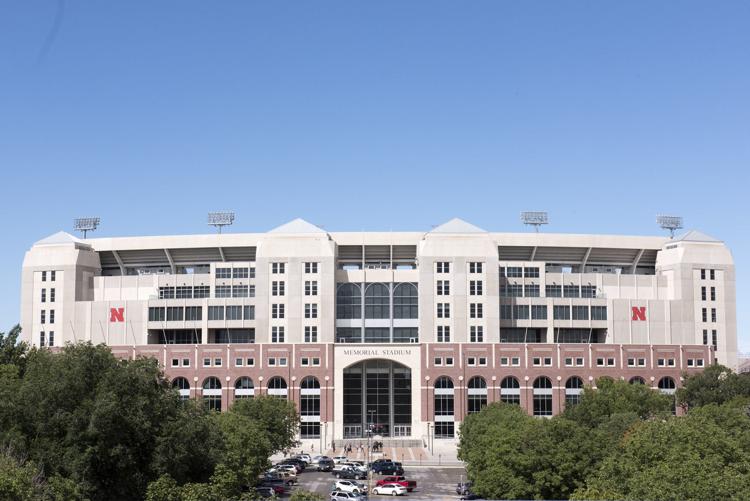 ESPN's "College GameDay" will broadcast from just outside Memorial Stadium. 
The university announced Monday evening that ESPN's flagship pregame show, which will be in town as Nebraska hosts No. 5 Ohio State on Saturday night, will set up shop just outside the East Stadium near the Coliseum. 
It will be the first time since 2007 that the show will broadcast from Lincoln. 
UNL students will have access to the area beginning at 5:30 a.m. Donor parking lots open at 6 a.m., but reentry is not permitted, so anybody attending "College GameDay" should plan to park in public lots if they're planning on leaving and returning closer to game time, according to an NU news release. 
"College GameDay" airs from 8-11 a.m. on ESPN. 
The site is also where ESPN's College Football Live will be broadcast at 2 p.m. Friday. 
Big & Rich - Comin' To Your City (Video)
"I don't think I've noticed anything different except for me having to do a few extra things," Frost said.
Be the first to know
Get local news delivered to your inbox!