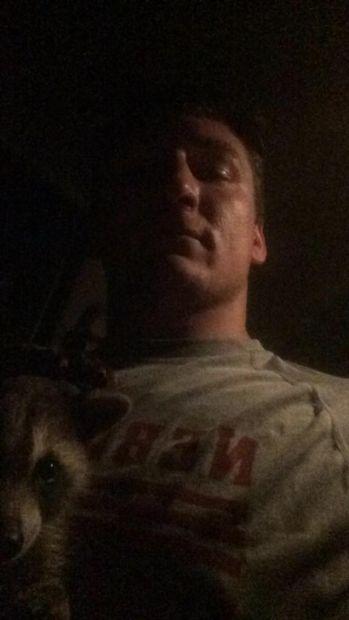 On a day when Nebraska football made national news for bagging a Beaver, a Husker defensive end was recovering from a tussle with a raccoon.
Jack Gangwish was driving north on 27th Street about 3 miles north of town Wednesday night when he spotted a raccoon on the side of the road and decided to take a picture.
The 21-year-old got out of his 2002 Chevy Duramax pickup truck and tried to take a photo with the animal using his cellphone, but the raccoon attacked, biting Gangwish in the calf.
"It was a raccoon selfie gone completely wrong," Gangwish said Thursday evening, laughing.
He knew the animal should be tested for rabies, so he grabbed a crescent wrench with the aim of subduing it.
Things didn't work out that way, unfortunately for the raccoon.
"It was death by crescent wrench," the 6-foot-2, 260-pound Gangwish said.
Gangwish said authorities are testing the raccoon carcass for rabies.