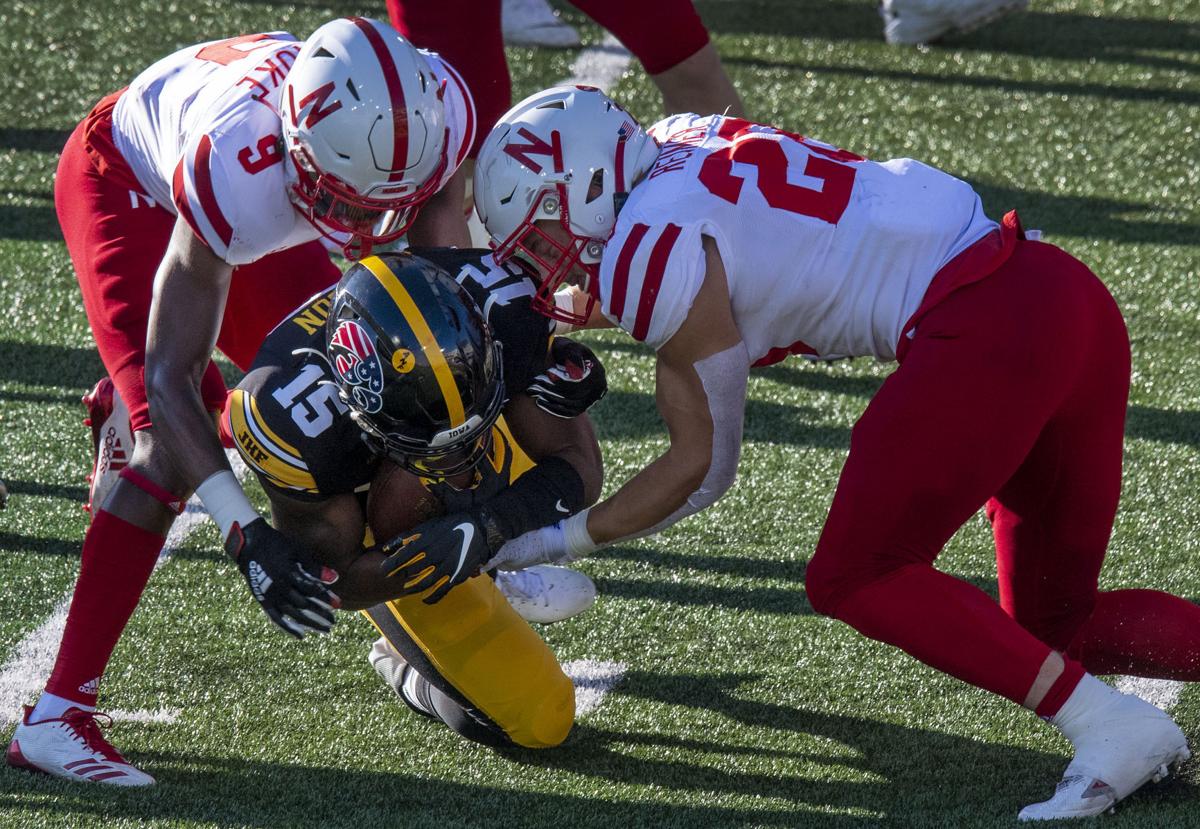 Perhaps Erik Chinander forgot he was speaking with a room — or, well, a North Stadium concourse — full of reporters on Monday.
No, he didn't reveal something about Nebraska's scheme or provide bulletin board material to a Husker opponent.
He insinuated that maybe the folks in the room took more difficult math classes than he did during their school years. Most certainly, he was wrong.
The point he set out to make, though, is that his veteran group doesn't need to spend much time messing around with multiplication tables and flash cards during preseason camp. They're right to the tough stuff.
"I feel like we're not in general math anymore. We're in whatever you guys took. I took general math 1 and 2. You probably took calculus or whatever. We're there," he said. "We're getting these formulas figured out instead of 2+2. It's really nice. You get to the install with the older guys and it's almost like, 'Seriously, we have to install this again?' You have to do it for the rookies, but it feels different. It doesn't feel like it's Groundhog Day and you're starting over every single day like it has sometimes in the past when you're putting in a new system and you're getting new players.
"It feels like we've already got the groundwork laid and now we're putting on the trim and the singles and the details. That's a good feeling for me."
This is what Chinander and company have been building toward essentially since he arrived in December 2017. Nebraska by the end of the 2020 season felt like a veteran defense and the Huskers did have six or seven seniors on the field, but also several guys in the front seven playing full time for the first time.
Now, the only player who is definitely slotted into a starting role or significant rotational job is inside linebacker Chris Kolarevic, who played multiple seasons for a coaching staff at Northern Iowa that Chinander knows very well.
"It's actually been really fun for me," the coordinator said. "There are still some freshmen that have to get taught the basics, but a lot of the meetings, a lot of the installs, we're talking about real football. We're talking about situations. We're talking about technique, we're talking about detail. Instead of, 'Ok, we're putting in the defense, here's your job, here's what you do, let's go play football.' We've gotten to really detail things and we've gotten to talk about overall, global football knowledge, football formations, football plays and I think that's really helped the older guys, especially, move their game to the next level."
Outside linebackers coach Mike Dawson had an example at the ready. Junior Caleb Tannor arrived on campus as a highly regarded recruit and has played a lot over the past three seasons, but hasn't had a consistent, game-changing type of impact. He had Jovan Dewitt as his position coach in 2018 and 2019, then Dawson last year, which Dawson likened to "learning a new language."
"We've all heard the term, when you're playing, if you're thinking instead of playing, you stink because you're going too slow," Dawson said. "Being able to play fast and kind of know what you're going to do before it even happens is going to allow these guys to play faster.
"There was a great conversation I was having with Caleb Tannor just coming off the field. A couple of things that happened today, last year he kind of would have hitched a little bit and instead he hit and knew exactly the situation, knew exactly the move and it went so fast that he was really difficult for those guys to try to block."
For Chinander, the defense's play-caller, familiarity and experience means he doesn't have to worry about shuffling the deck, trying different combinations of players or making calls and adjustments on the fly because, theoretically, most of his players can follow along quickly.
"The biggest thing about that group is they all understand what we've tried to get done," he said. "They've all been through the rigmarole for a while and they're doing a really good job of making the plays they're supposed to make right now."
Watch now: Check out replays of Scott Frost, NU football players taking the podium
Watch now: Adrian Martinez takes on 'nothing to lose' mentality, hopes it 'engulfs' Huskers
Watch now: JoJo Domann talks NIL, Huskers pushing each other and more
Watch now: Samori Toure details the 'springboard' summer leading into the fall
Watch now: Travis Vokolek on Huskers — 'Guys are so pumped to be back'
Watch now: Cam Jurgens says, 'I just want to hit some dudes,' talks Husker O-line
Watch now: Scott Frost opens fall camp, talks injury updates, vaccinations and more
Watch now: NU defensive back Marquel Dismuke on taking advantage of his extra season
Watch now: NU defensive lineman Damion Daniels on what he wants to see in fall camp
Watch now: Cam Taylor-Britt says NU players are putting in extra time
Watch now: NU OL Bryce Benhart on adjusting to the college game
Watch now: Ty Robinson talks Husker D-line, evolving as a player
A look at the 2021 Nebraska football schedule
Week 0: at Illinois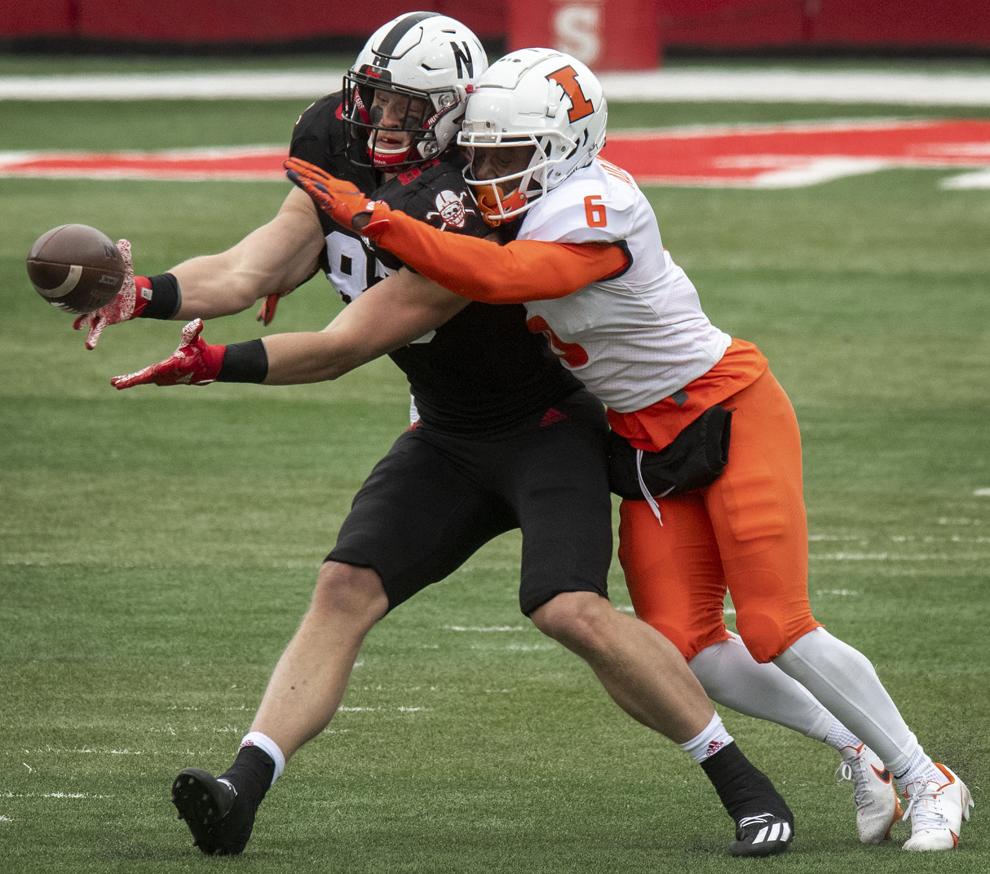 Last time the Huskers and Illini played: Illinois 41, Nebraska 23 (2020)
All-time series: Nebraska leads, 11-4
Week 1: vs. Fordham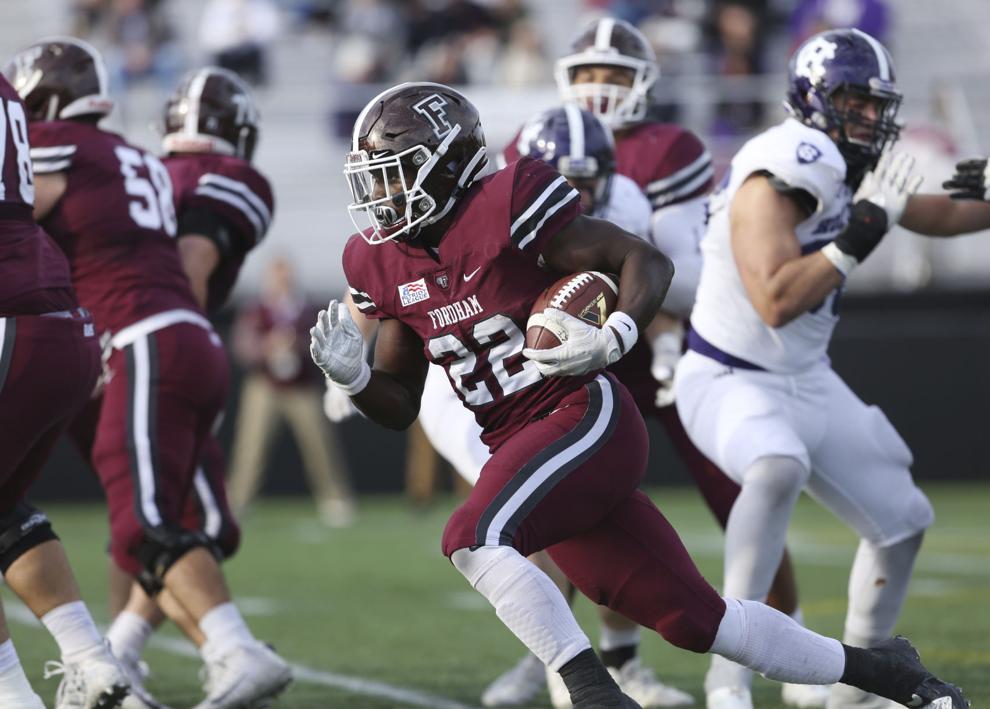 Fordham in 2020: 2-1 (shortened by COVID-19)
Last time the Huskers and Rams met: No previous matchups
Week 2: vs. Buffalo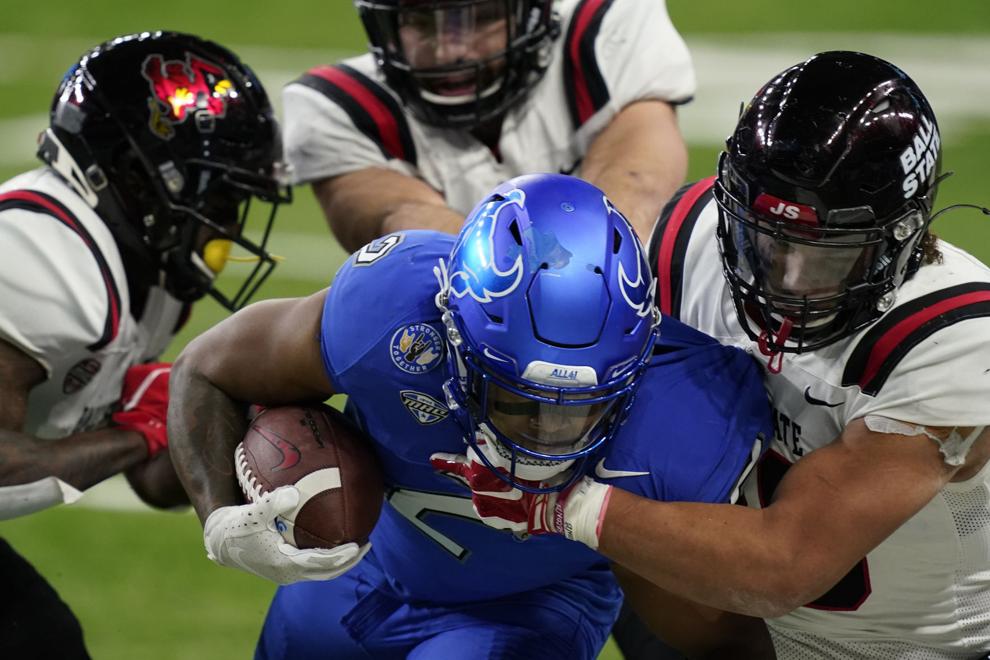 When: Sept. 11, 2:30 p.m. 
Buffalo in 2020: 6-1 (5-0 in MAC)
Last time the Huskers and Bulls met: No previous matchups
Week 3: at Oklahoma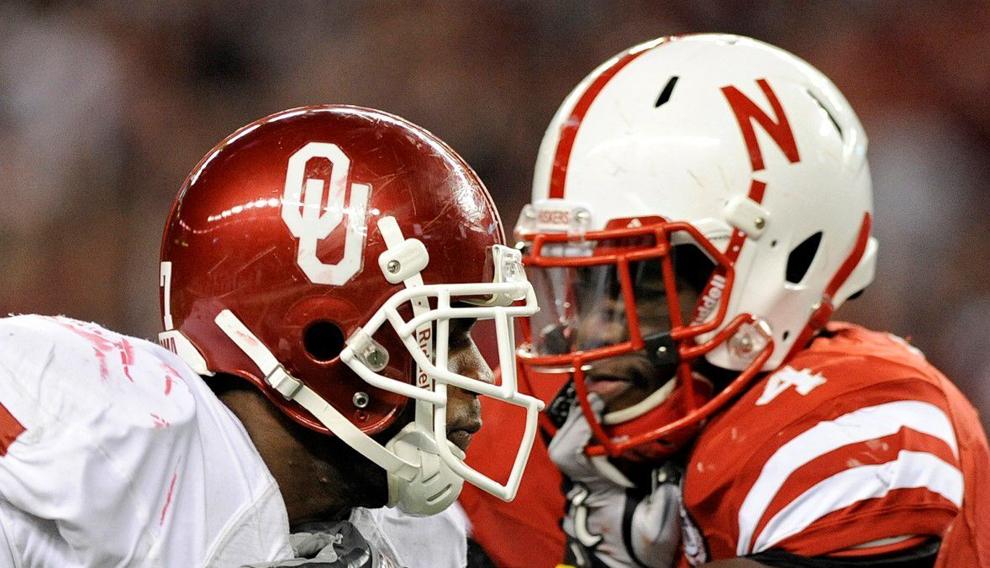 Oklahoma in 2020: 9-2 (6-2 Big 12)
Last time Huskers and Sooners played: Oklahoma 23, Nebraska 20 (Dec. 5, 2010, Big 12 Championship)
All-time series: Oklahoma, 45-38-3
Week 4: at Michigan State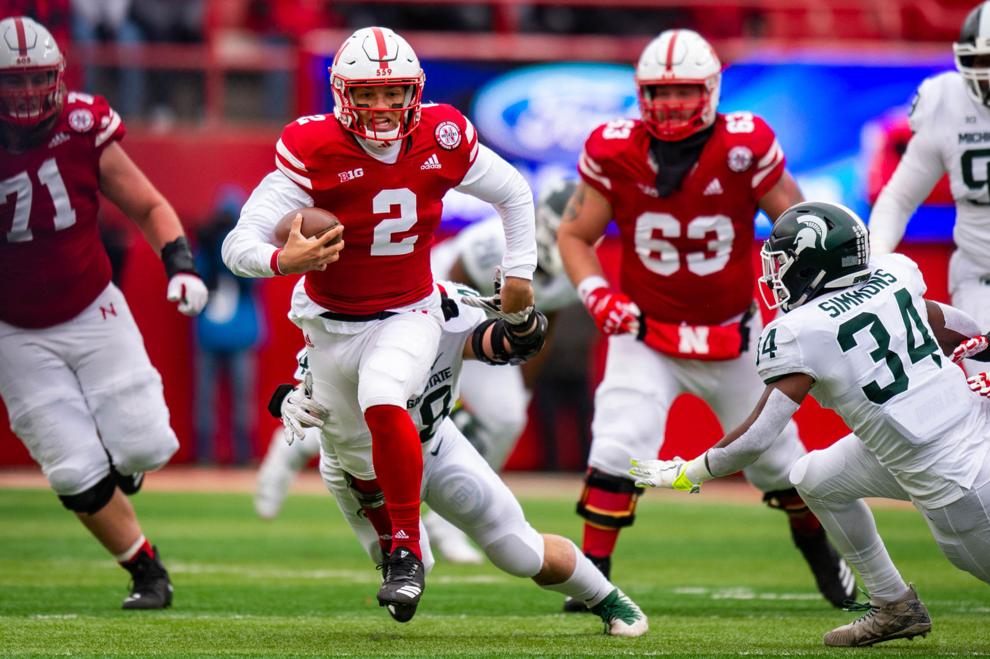 Where: East Lansing, Michigan
Michigan State in 2020: 2-5
The last time the Huskers and Spartans played: Nebraska 9, Michigan State 6 (Nov. 17, 2018)
All-time series: Nebraska leads, 9-2
Week 5: Northwestern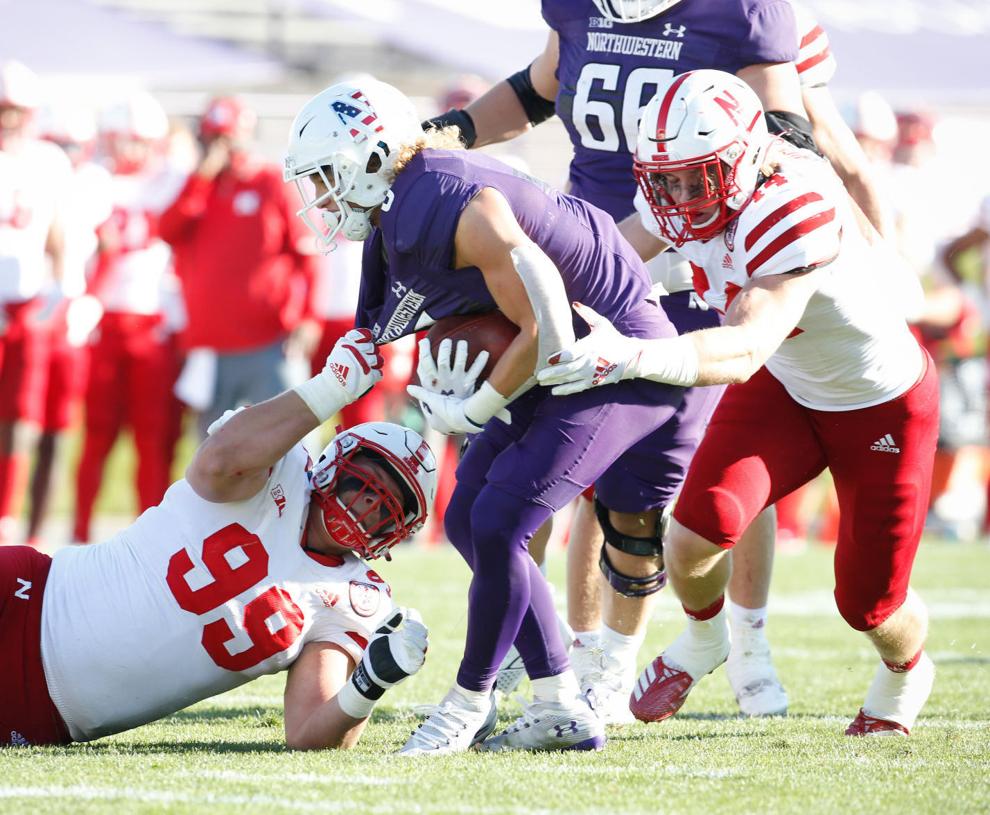 Northwestern in 2020: 7-2, Big Ten runner-up
The last time the Huskers and Wildcats met: Northwestern 21, Nebraska 13 (Nov. 7, 2020)
All-time series: Nebraska leads, 8-6
Week 6: Michigan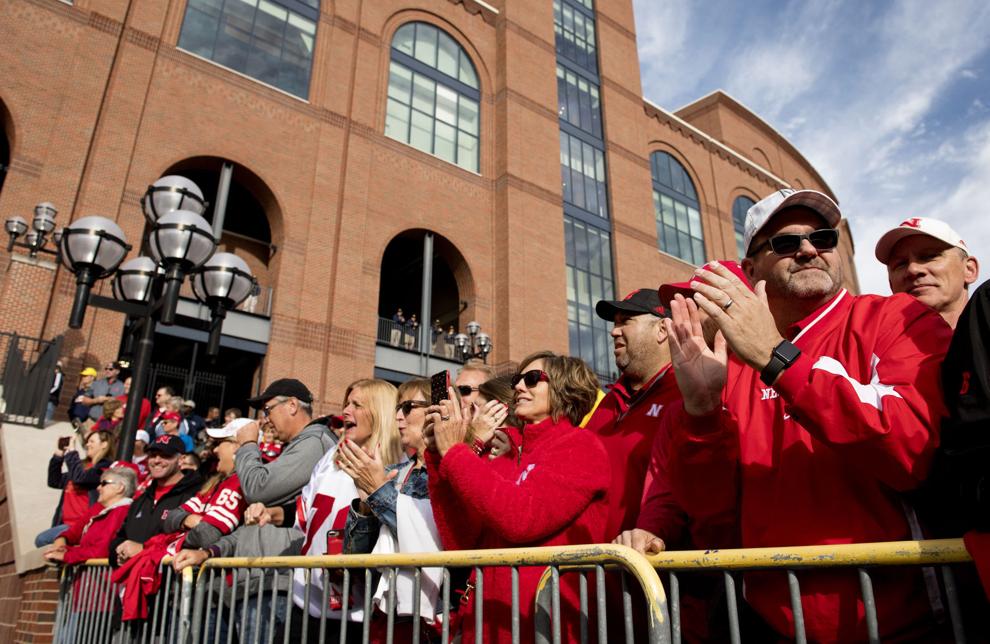 The last time the Huskers and Wolverines played: Michigan 56, Nebraska 10 (Sept. 22, 2018)
All-time series: Michigan leads, 5-4
Week 7: at Minnesota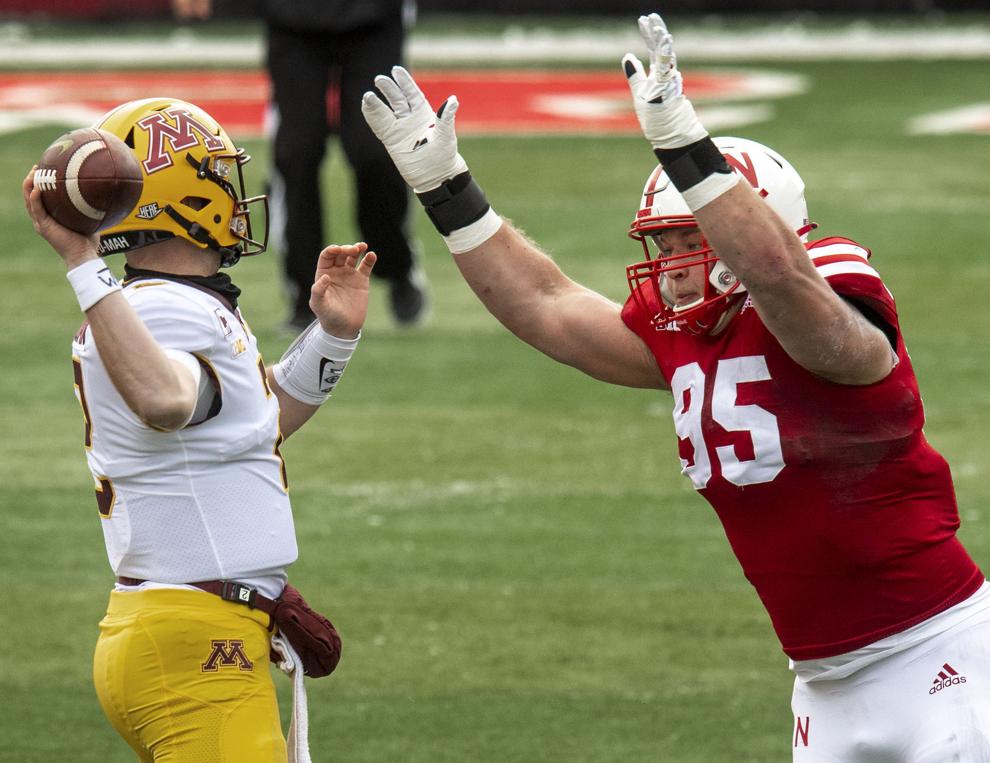 The last time the Huskers and Gophers played: Minnesota 24, Nebraska 17 (Dec. 12, 2020)
All-time series: Minnesota, 34-25-2
Week 9; Purdue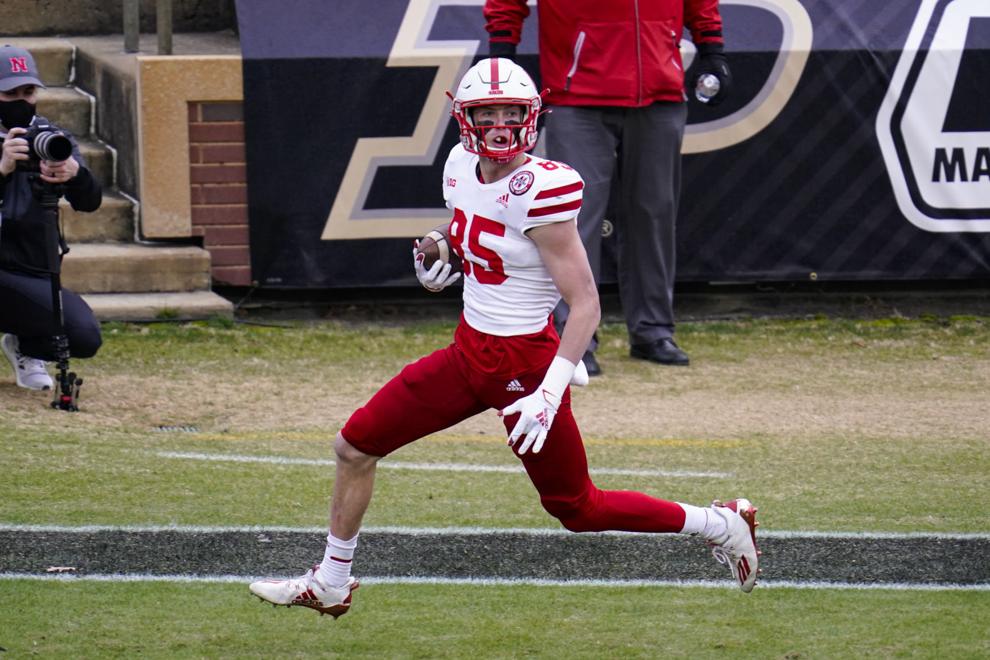 The last time the Huskers and Boilermakers met: Nebraska 37, Purdue 27 (Dec. 5, 2020)
All-time series: Nebraska leads, 5-4
Week 10: Ohio State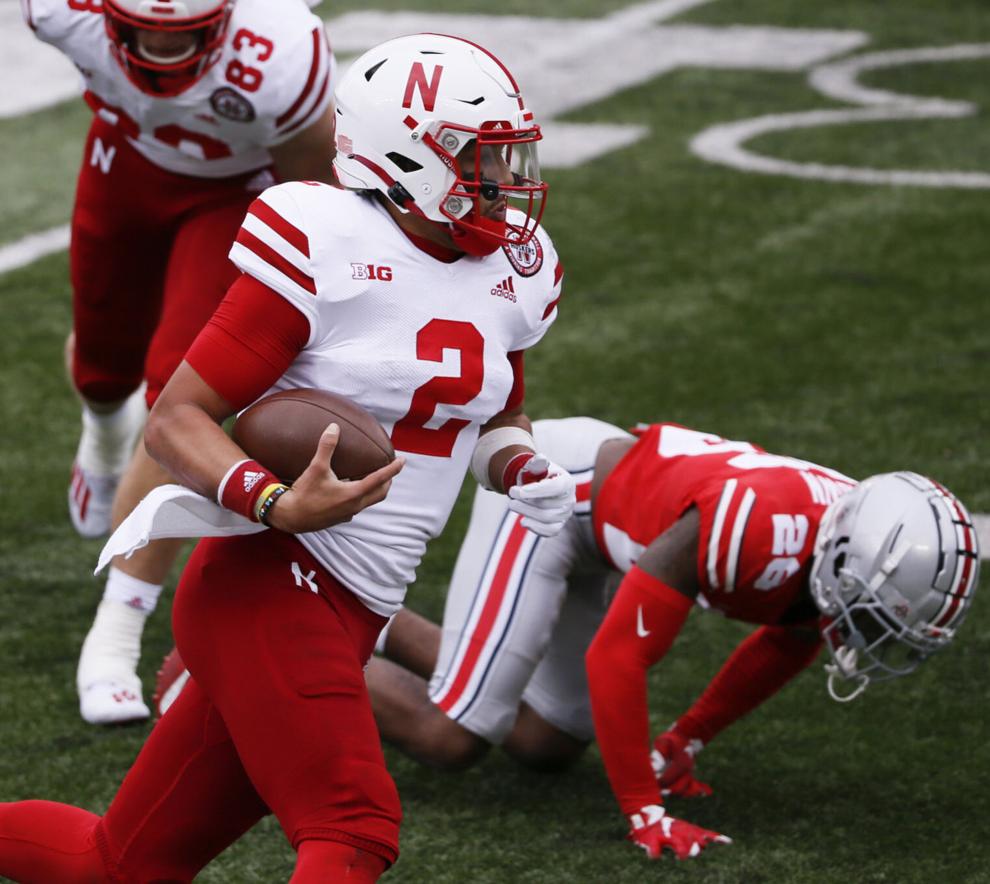 Ohio State in 2020: 7-1 (national runner-up)
The last time the Huskers and Buckeyes met: Ohio State 52, Nebraska 17 (Oct. 24, 2020)
All-time series: Ohio State leads, 8-1
Week 12: at Wisconsin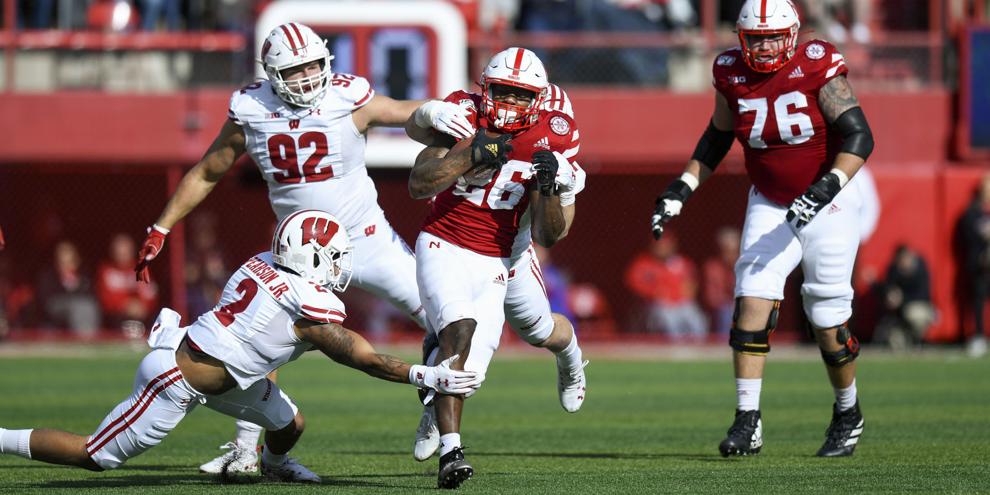 Where: Madison, Wisconsin 
The last time the Huskers and Badgers met: Wisconsin 37, Nebraska 21 (Nov. 16, 2019)
All-time series: Wisconsin leads, 10-4
Week 13: Iowa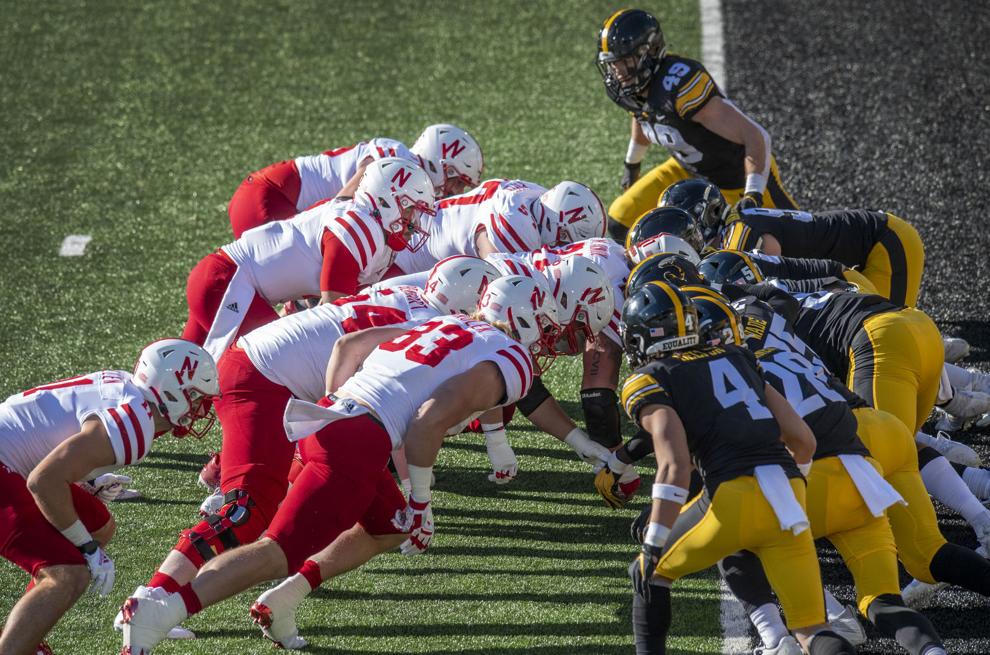 When: Nov. 26, 12:30 p.m. 
The last time the Huskers and Hawkeyes met: Iowa 26, Nebraska 20 (Nov. 27, 2020)
All-time series: Nebraska leads, 29-19-3