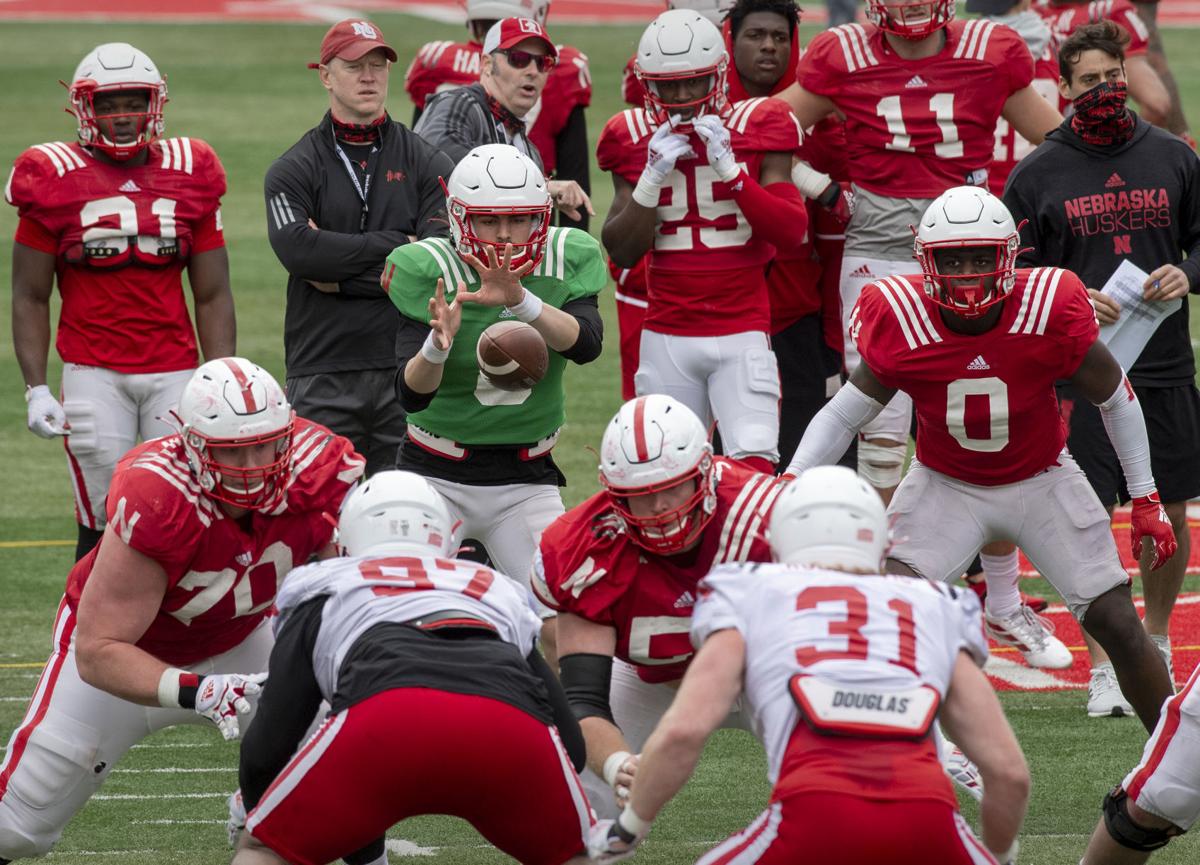 As Nebraska comes out of spring football, the coaching staff will be taking stock of the roster and weighing how to go about using their last two scholarship openings for the upcoming season.
Currently, we know more about which way coach Scott Frost and company are not leaning than we do about what they might pursue.
Frost said twice in the final week of spring ball that he doesn't think NU will pursue a transfer quarterback to add to a room that is light on scholarship players overall (three) and without college experience behind junior Adrian Martinez.
Frost didn't categorically rule it out, but said after the Red-White Spring Game, "right now our plan isn't to take a quarterback." 
Before we go further, remember that NU can always add walk-ons from the transfer portal, too. In the past year-plus, the Huskers have landed, among others, wide receivers Oliver Martin and Levi Falck, kicker Connor Culp and offensive lineman Nouredin Nouili without using a scholarship up front.
Both receivers started games last year and figure to be in the rotation again this fall — Martin is looking like a starter — Culp won the Big Ten's kicker of the year award and Nouili came on strong this spring and will likely be a key reserve for offensive line coach Greg Austin.
All the same, NU has two scholarships to use going forward. Where might they look? Here are a few possibilities, which surprisingly skew toward the Huskers' veteran defense.
Cornerback
The top of the chart looks good. Depth? There are questions.
Cam Taylor-Britt might be the best player on the team and Quinton Newsome has taken a strong lead for the starting spot on the other side. Braxton Clark had a mostly healthy spring and is a starting-caliber player when he's right.
After that, though, it's less clear. Phalen Sanford, a walk-on from Benkelman, was on the No. 2 pair with Clark on Saturday because Nadab Joseph was out with what Frost said afterward was an injury. Class of 2020 freshman Tamon Lynum missed most of the spring with an injury and early enrollee Marques Buford missed all of it. Another young guy, Malik Williams, arrives on campus this summer.
Taylor-Britt has said he plans not to come off the field. Secondary coach Travis Fisher has confidence in Newsome and Clark. If Joseph and Lynum are going to be healthy soon, perhaps this is less of a concern.
Going into a season with three known commodities, though, is skating on pretty thin ice.
Pass-rusher
Whether it's a defensive lineman or an outside linebacker, almost no team in the country is going to turn down the opportunity to add someone who can be a difference-maker in getting to the quarterback.
Now, that also means that any transfer who fits that mold will be sought-after extensively.
Nebraska's got talent and depth on the defensive line and Mike Dawson was able to piece the outside linebacker room together around JoJo Domann with some younger guys last fall. The Huskers have options to work through.
Still, an addition cannot be ruled out. NU found a couple of contributors in the junior college ranks last year in Jordon Riley and Pheldarius Payne. The Huskers may go without a juco player altogether in 2021, but this would be one potential area to keep an eye on.
Running back
It's a wild card, but it's hard to rule out entirely.
Nebraska already has added one running back from the transfer portal this offseason in Markese Stepp, but then he missed almost all of spring to have foot surgery. Frost said the procedure was to correct something Stepp was already dealing with when he showed up on campus. However, he also went through all of winter conditioning and a couple of spring practices before opting for surgery.
Frost said the Huskers expect Stepp to be healthy this summer and ready to go for camp. If that timeline holds, NU might be fine with him and the young, inexperienced group behind. It was a good spring for early enrollee freshman Gabe Ervin and walk-on 2020 freshman Jaquez Yant, in particular.
If there are doubts about Stepp's availability beyond the next couple of months? Well, there are a lot of backs still available in the portal.
Inside linebacker
This choice is influenced heavily by Will Honas' late-spring knee injury. Like tight end Thomas Fidone's, it requires surgery and takes Honas out of the equation likely well into the season. Honas is also five years older than Fidone and has already had a major knee injury in his college career.
NU has a ton of inside linebackers on its roster, but its top three without Honas is clearly Luke Reimer, Chris Kolarevic and Nick Henrich. How many more is Barrett Ruud truly comfortable with putting on the field this fall? Garrett Snodgrass was the next man up in 2020 and Eteva Mauga-Clements looked like he made progress this spring. They're candidates, as are Jackson Hannah and maybe one of the more experienced walk-ons.
One thing to consider here: All of the top three options have injury history in college. Henrich has had knee and shoulder issues, Reimer had a balky ankle last year and myriad minor problems and Kolarevic had a right foot injury that cost him the end of 2018 and beginning of 2019 at Northern Iowa.
Other possibilities
No position is off limits if the right player comes available. Could Nebraska decide it wants to fortify its depth behind Damion Daniels in the middle of the defensive line?
On the other side of the line of scrimmage, NU has a nice young nucleus of offensive linemen but could add more. Nouili and Ezra Miller both walked on last summer. Can Nebraska find a similar situation this year? The Huskers could really benefit from a kickoff specialist who can regularly produce touchbacks. Perhaps incoming walk-on and Ord native Kelen Meyer is that player. Maybe they can find one in the portal.
A look at the 2021 Nebraska football schedule
Week 0: at Illinois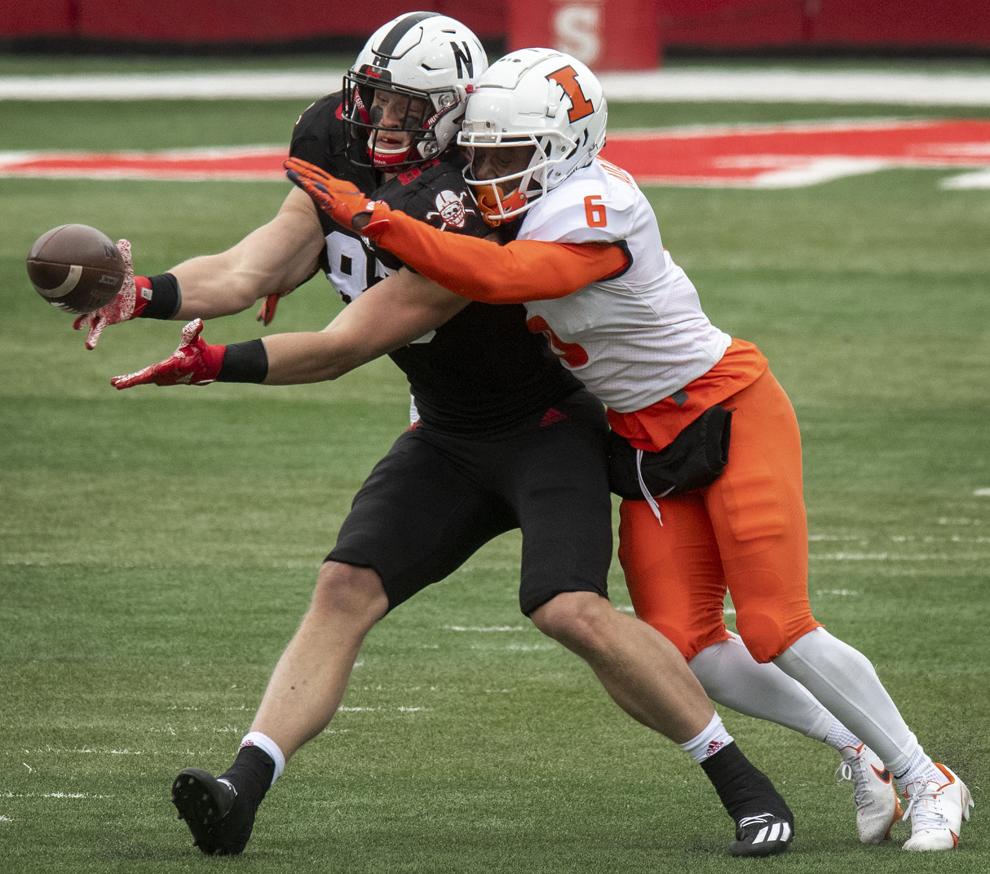 Last time the Huskers and Illini played: Illinois 41, Nebraska 23 (2020)
All-time series: Nebraska leads, 11-4
Week 1: vs. Fordham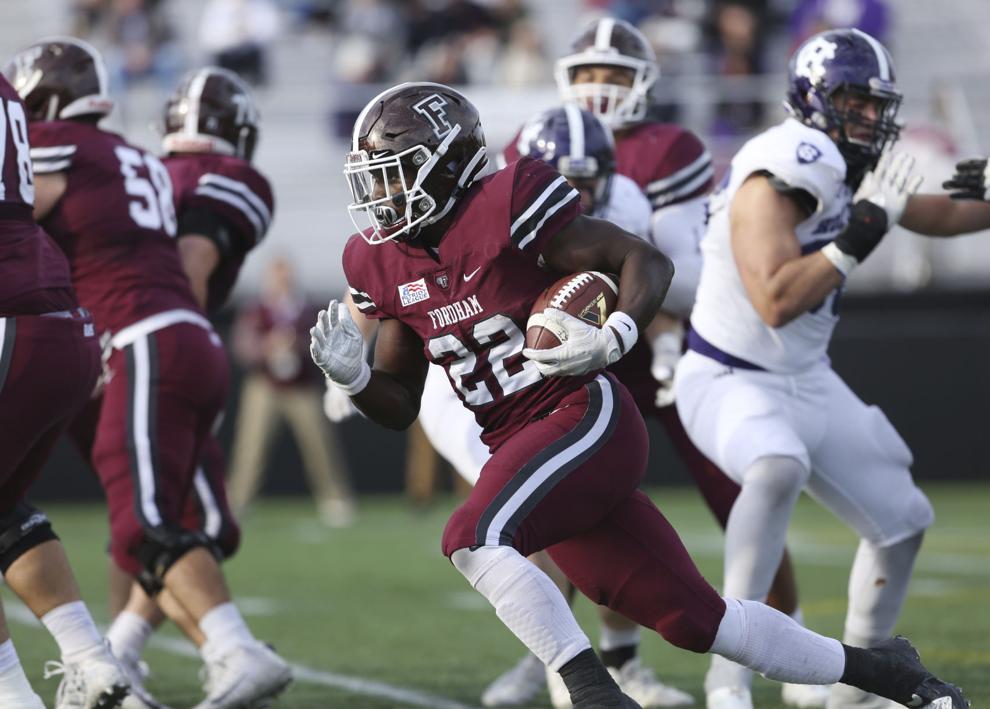 Fordham in 2020: 2-1 (shortened by COVID-19)
Last time the Huskers and Rams met: No previous matchups
Week 2: vs. Buffalo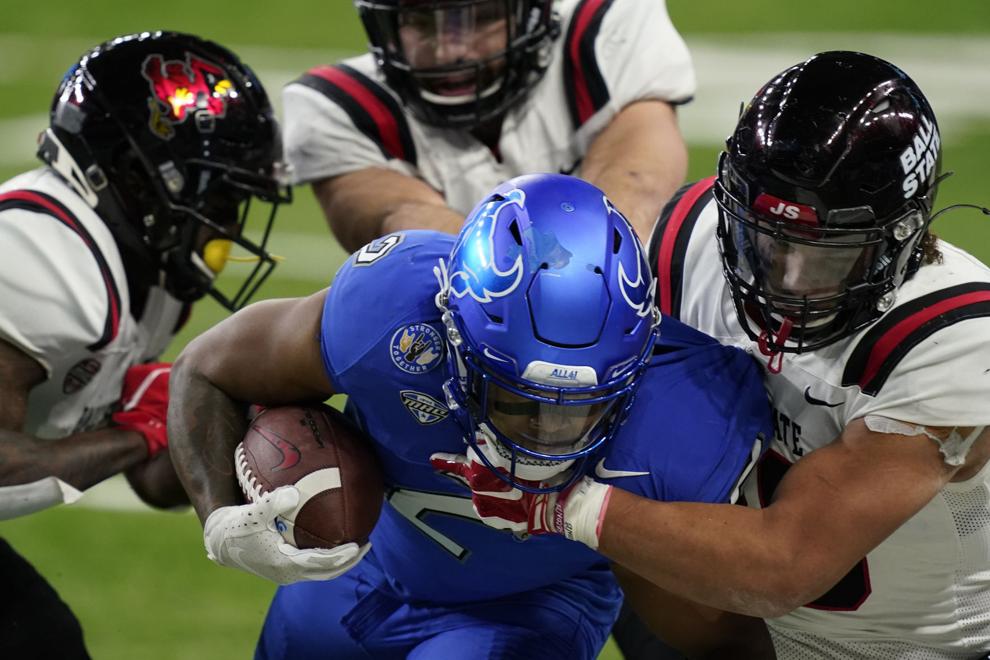 When: Sept. 11, 2:30 p.m. 
Buffalo in 2020: 6-1 (5-0 in MAC)
Last time the Huskers and Bulls met: No previous matchups
Week 3: at Oklahoma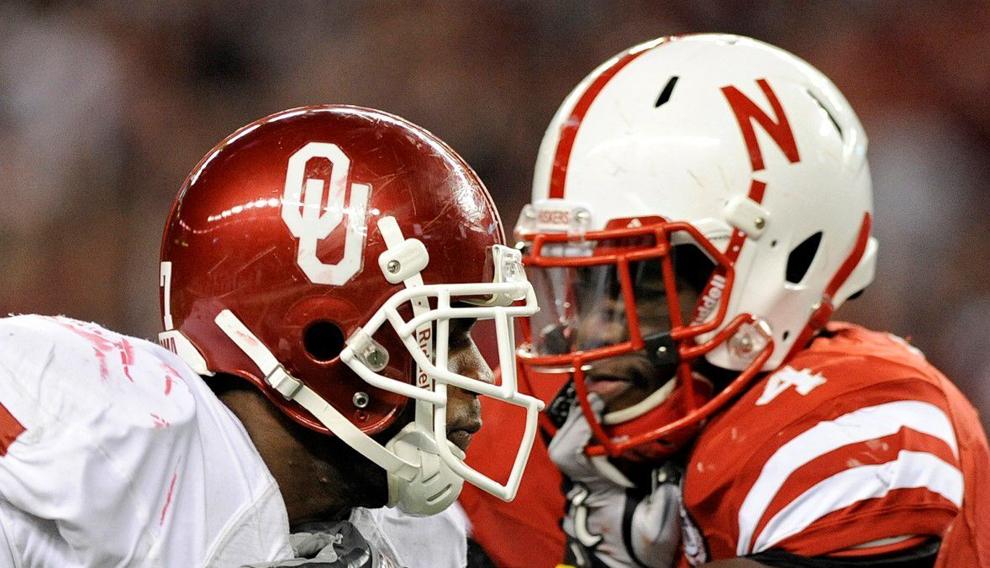 Oklahoma in 2020: 9-2 (6-2 Big 12)
Last time Huskers and Sooners played: Oklahoma 23, Nebraska 20 (Dec. 5, 2010, Big 12 Championship)
All-time series: Oklahoma, 45-38-3
Week 4: at Michigan State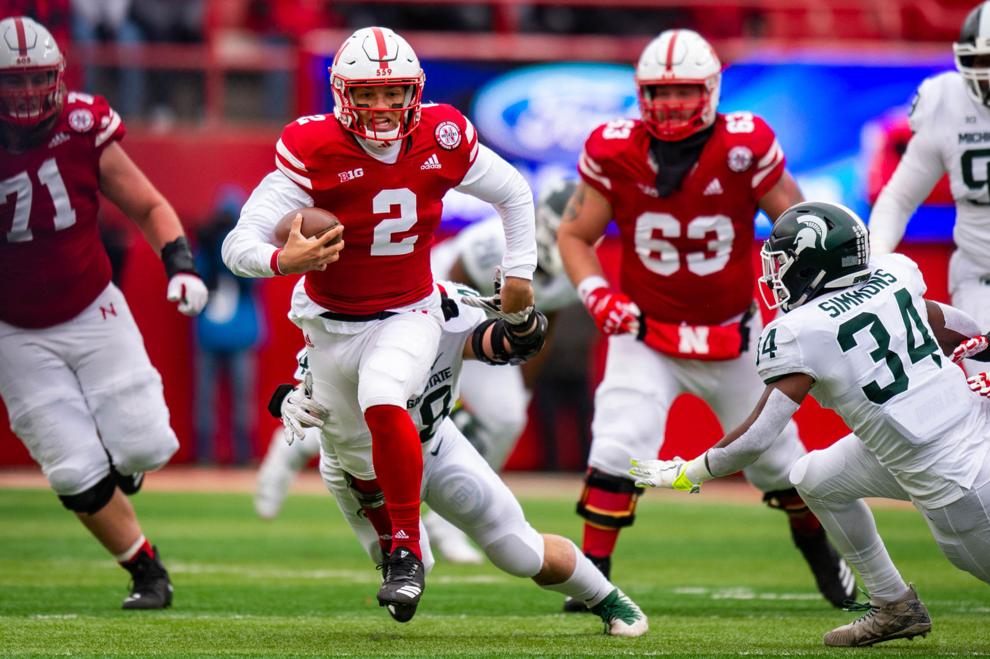 Where: East Lansing, Michigan
Michigan State in 2020: 2-5
The last time the Huskers and Spartans played: Nebraska 9, Michigan State 6 (Nov. 17, 2018)
All-time series: Nebraska leads, 9-2
Week 5: Northwestern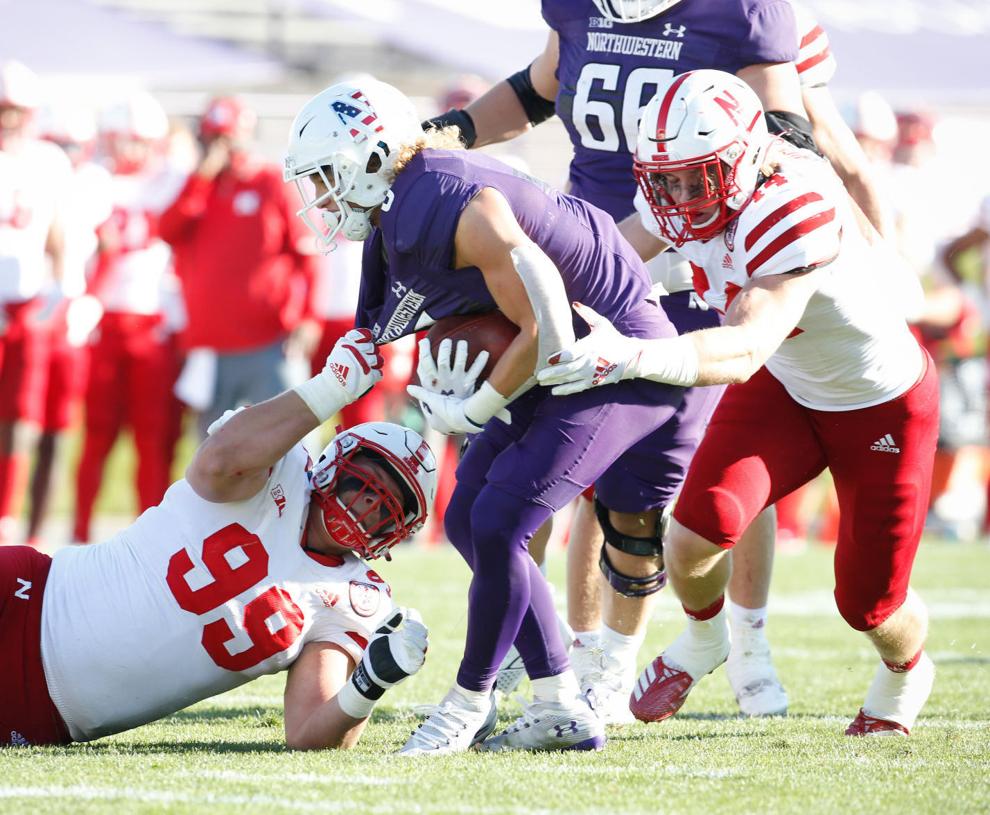 Northwestern in 2020: 7-2, Big Ten runner-up
The last time the Huskers and Wildcats met: Northwestern 21, Nebraska 13 (Nov. 7, 2020)
All-time series: Nebraska leads, 8-6
Week 6: Michigan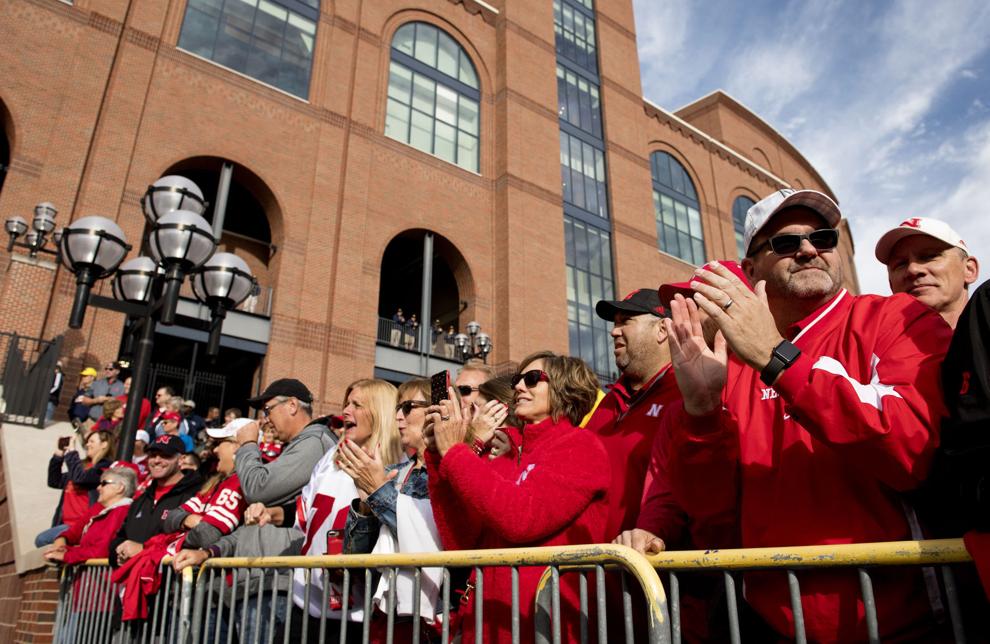 The last time the Huskers and Wolverines played: Michigan 56, Nebraska 10 (Sept. 22, 2018)
All-time series: Michigan leads, 5-4
Week 7: at Minnesota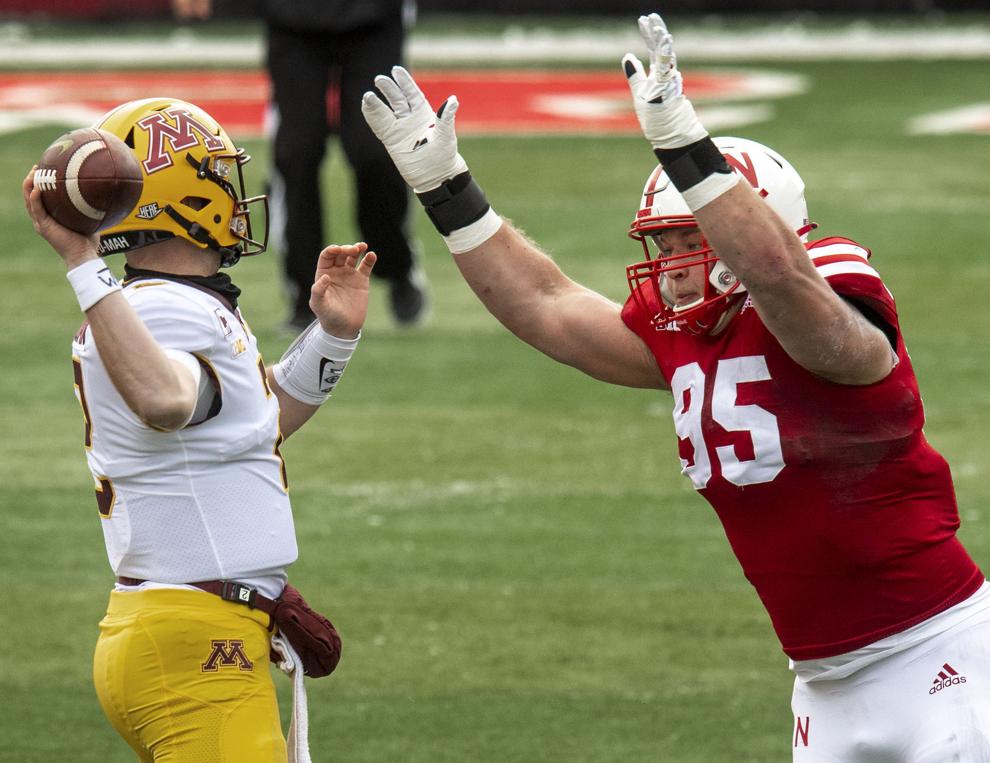 The last time the Huskers and Gophers played: Minnesota 24, Nebraska 17 (Dec. 12, 2020)
All-time series: Minnesota, 34-25-2
Week 9; Purdue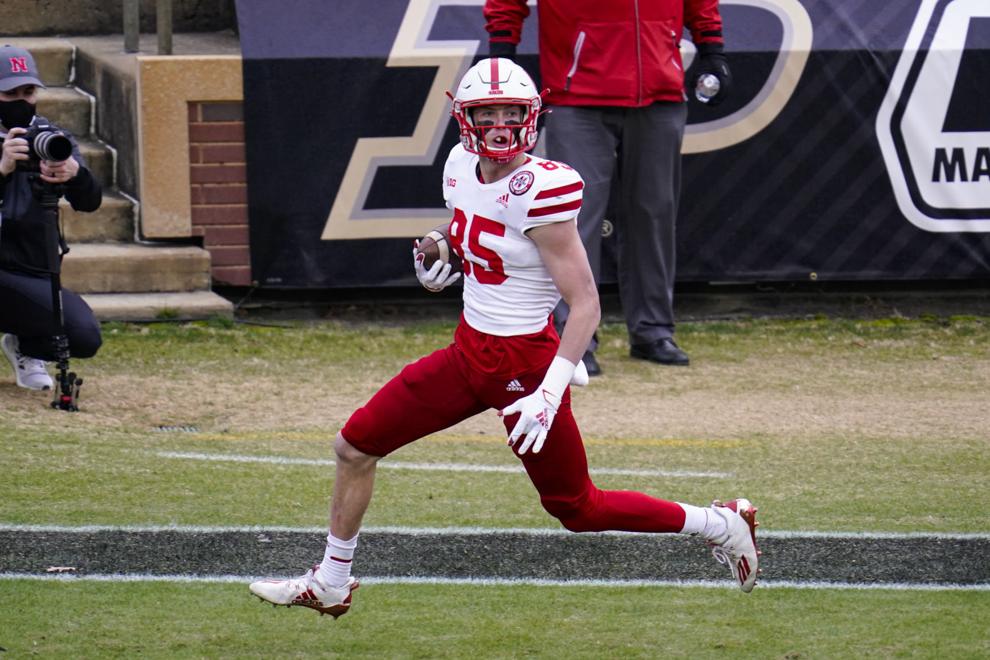 The last time the Huskers and Boilermakers met: Nebraska 37, Purdue 27 (Dec. 5, 2020)
All-time series: Nebraska leads, 5-4
Week 10: Ohio State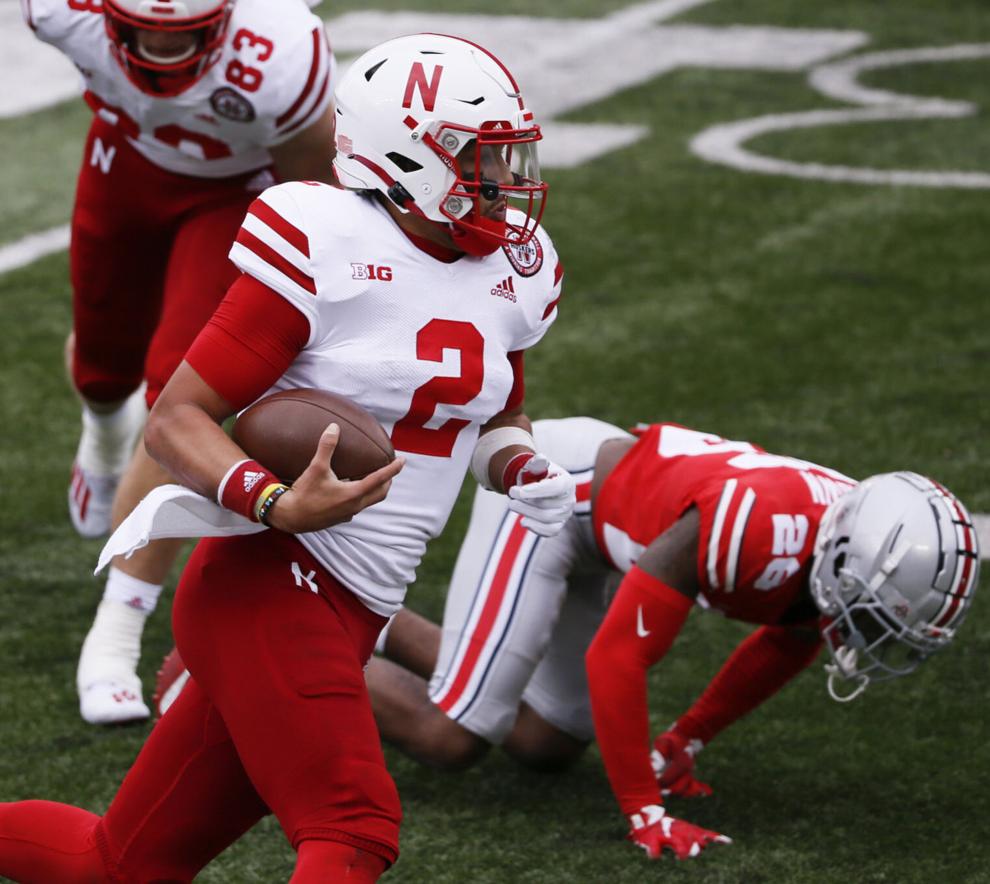 Ohio State in 2020: 7-1 (national runner-up)
The last time the Huskers and Buckeyes met: Ohio State 52, Nebraska 17 (Oct. 24, 2020)
All-time series: Ohio State leads, 8-1
Week 12: at Wisconsin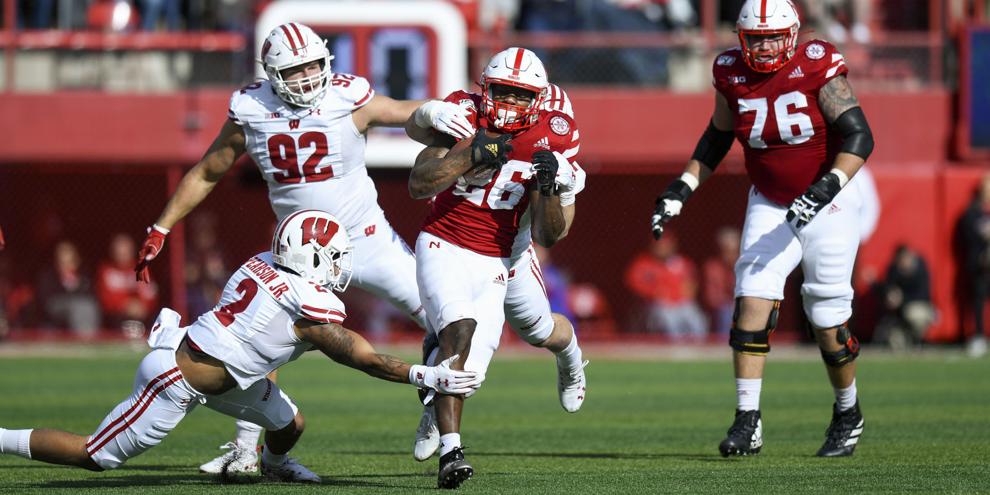 Where: Madison, Wisconsin 
The last time the Huskers and Badgers met: Wisconsin 37, Nebraska 21 (Nov. 16, 2019)
All-time series: Wisconsin leads, 10-4
Week 13: Iowa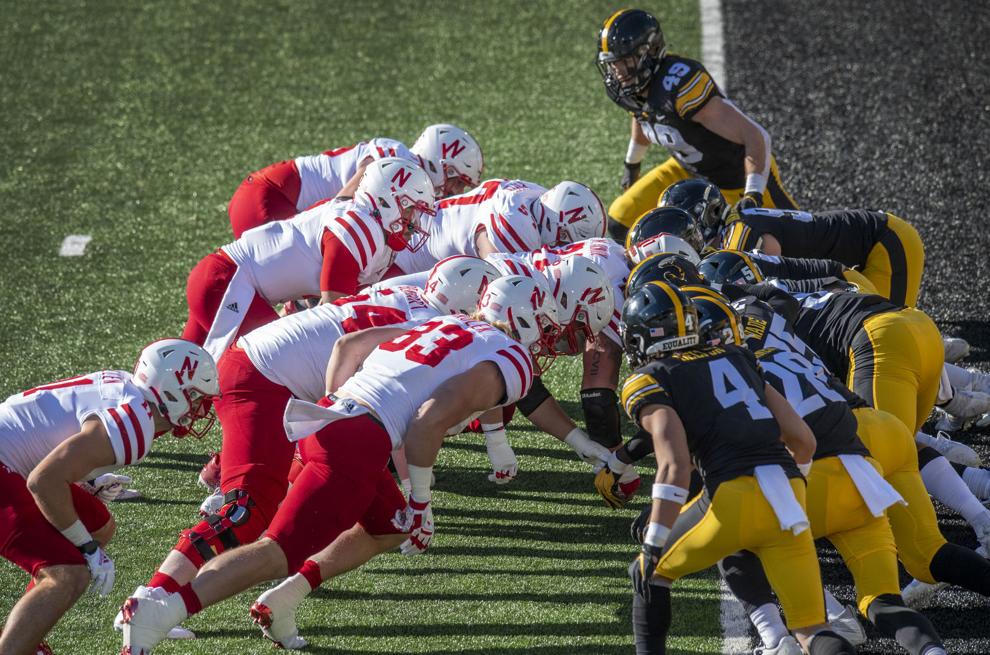 When: Nov. 26, 12:30 p.m. 
The last time the Huskers and Hawkeyes met: Iowa 26, Nebraska 20 (Nov. 27, 2020)
All-time series: Nebraska leads, 29-19-3