If the average person had the freedom to travel anywhere in the world, where would Atlanta fall in the pecking order?
You can go to Paris, London or Shanghai. Egypt or Italy or the Maldives.
Ndamukong Suh's seen a lot of those places in winters past. This year, he's got a new destination: the Super Bowl.
It's in Atlanta, so there's no place on Earth the former Nebraska great and current Los Angeles Rams defensive lineman would rather be.
"I can think back to times where, unfortunately, I'm already into my offseason and I'm in Greece, I'm in Turkey, I'm in Israel and I'm watching the Super Bowl," Suh told the Journal Star this week, noting he's also been to Super Bowl watch parties in China and London.
This year, he'll be at Mercedes-Benz Stadium. Right in the center of the action. Playing for the what would be the first major title of his career.
Suh, one of the most dominant defensive players in Husker history and the No. 2 overall pick in the 2010 NFL Draft, never won a conference title in Lincoln. He came within one second, of course, in 2009, against Texas. He walloped Colt McCoy on what at first appeared to be the game's final play — and the Longhorns the entire game, you'll remember — before officials put one second back on the clock and NU watched a game-winning field goal sail through the uprights, turning a 12-10 win into a 13-12 loss.
But a banner has eluded the 32-year-old.
This is his best chance yet. Suh won Defensive Rookie of the Year in 2010. He's a three-time All-Pro and five-time Pro Bowler. He signed a six-year, $114-million mega contract in March 2015 with the Miami Dolphins.
He's done things that very few people on the planet, even very few NFL players, ever do.
Until this year, though, after signing a one-year, $14-million deal with the Rams, Suh had never won a playoff game. Now he's got two and counting.
The second, of course, came in come-from-behind fashion at New Orleans, the NFC's top seed, after LA fell behind 13-0 early on. The Rams lost at the Superdome earlier in the season, 45-35 in early November. That made the 26-23 triumph — thanks in part to field goals of 48 and 57 yards from Lincoln native Greg Zuerlein — all the sweeter.
"We had a couple of early mistakes on offense, which is unfortunate but part of football and we just maintained our goals and said, 'No team can beat us if we make them kick field goals,'" Suh said. "We know our offense is very high-powered and they came back and continue to prove that every game. … We took care of business. We had no other mindset of not being able to do that.
"Personally, I felt that was the right way. If we were going to go to the Super Bowl, to go back down there, win at their home and get to Atlanta."
It wasn't without drama, of course. Suh, who had 1½ sacks on the game, was shown on the broadcast, head bowed in prayer during the waning moments.
"Sitting on the bench and just very emotional and ready to hopefully jump up for joy and see the ball go through the upright," he recalled. "I didn't see it, but I heard the crowd noise go deafening and our sideline go crazy. Just a lot of yelling and screaming and excitement, to say the least."
This time, he won't be among the 100-plus million watching the final game of the NFL season from some far-flung corner of world. He'll be playing in it.
"It means the world. It's part of my résumé that I can hopefully not only say that I went to the Super Bowl but that I went and won a Super Bowl ring," he said. "Nobody can ever take that away from you. I think it's the pinnacle of sports, especially being a professional football player."
Rex Burkhead, 2017 and 2018
Ndamukong Suh, 2018
Nate Gerry, 2017
Vincent Valentine, 2016 and 2017
Zaire Anderson, 2015
Eric Martin, 2014
Alfonzo Dennard, 2014
Stewart Bradley, 2013
Sam Koch, 2012
Prince Amukamara, 2011
Brandon Jackson, 2010
Scott Shanle, 2009
Cody Glenn, 2009
Carl Nicks, 2009
Ralph Brown, 2008
Le Kevin Smith, 2007
Russ Hochstein, 2007, 2004 and 2003
Mike Brown, 2006
Josh Brown, 2005
Mike Rucker, 2003
Mike Minter, 2003
Eric Johnson, 2002
Adam Treu, 2002
Grant Wistrom, 2005, 2001 and 1999
Christian Peter, 2000
Doug Coleman, 1999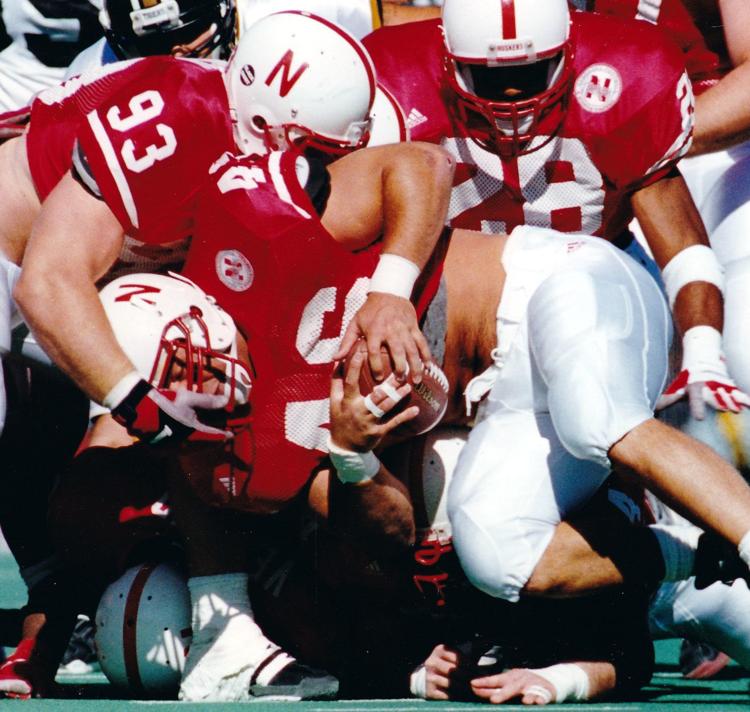 Michael Booker, 1998
Neil Smith, 1997 and 1998
Tony Veland, 1997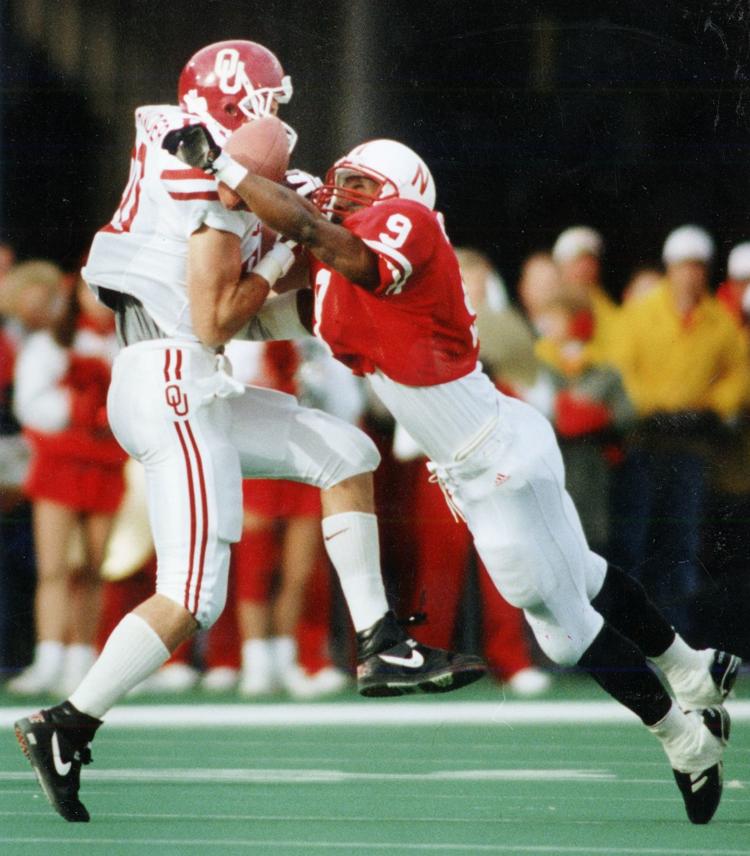 Tyrone Williams, 1996 and 1997
Calvin Jones, 1996
Donta Jones, 1995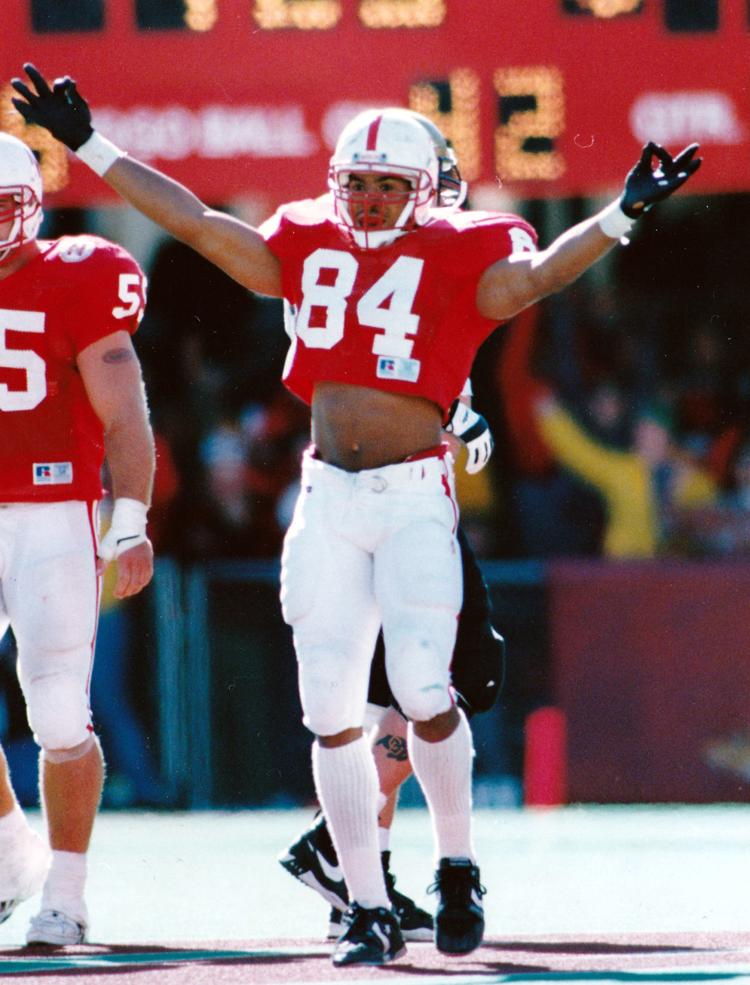 Brendan Stai, 1995
John Parrella, 1993, 1994 and 2001
Nate Turner, 1993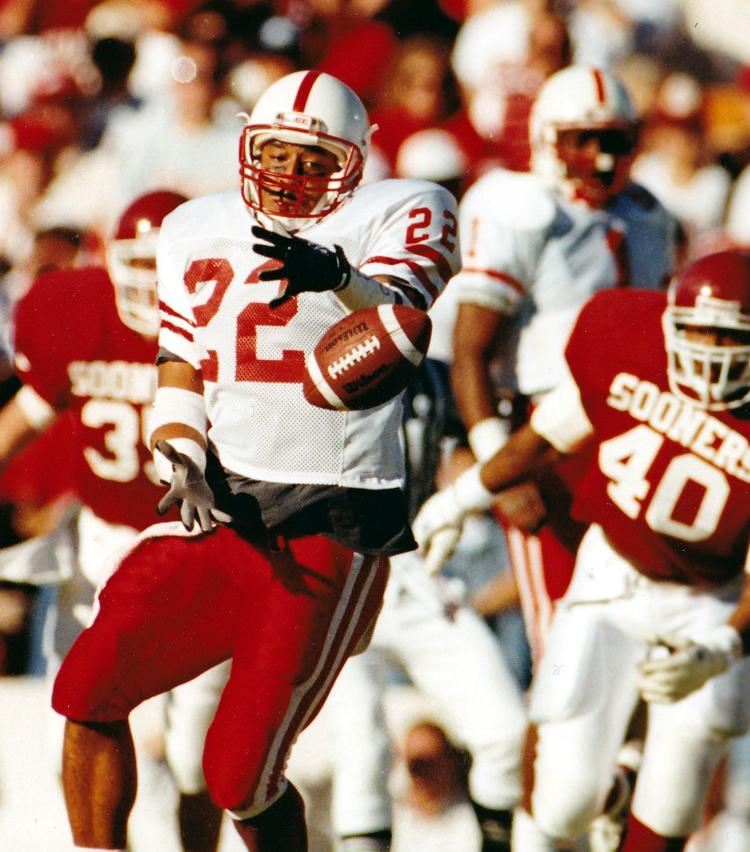 Marc Munford, 1989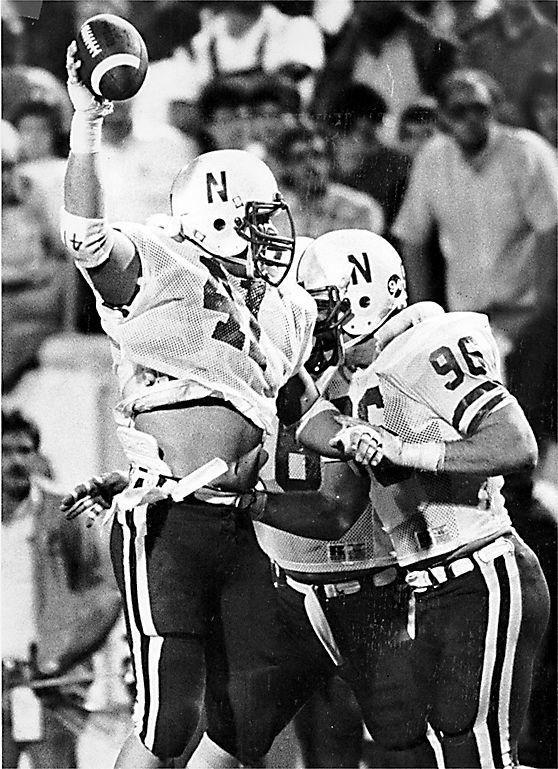 Jamie Williams, 1989
Tom Rathman, 1989 and 1988
Roger Craig, 1989, 1988 and 1984
Jim Skow, 1988
Brian Davis, 1987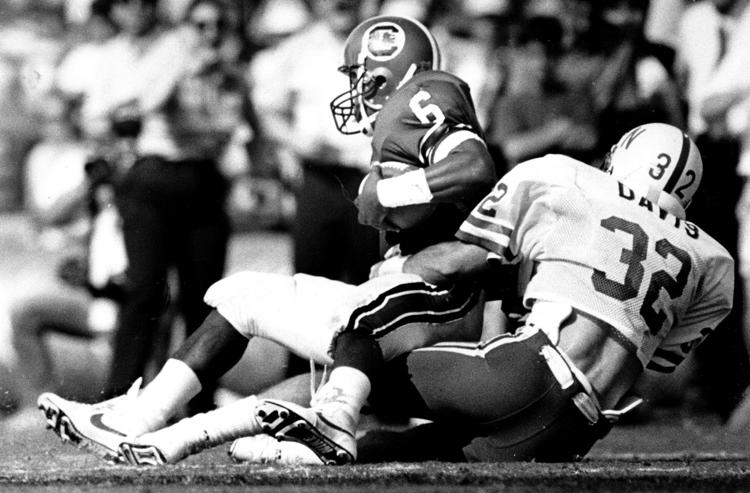 Irving Fryar, 1985
Henry Waechter, 1985
Bill Barnett, 1984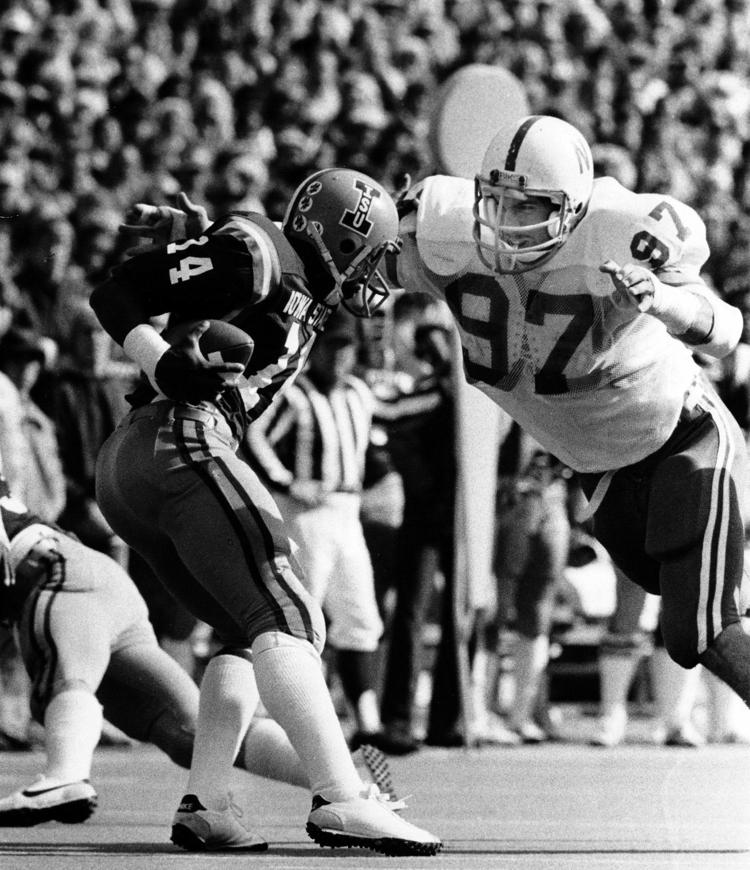 Andra Franklin, 1982
Willie Harper, 1981
Ron Horn, 1981
Bob Nelson, 1983 and 1980
David Humm, 1983 and 1976
Ray Phillips, 1980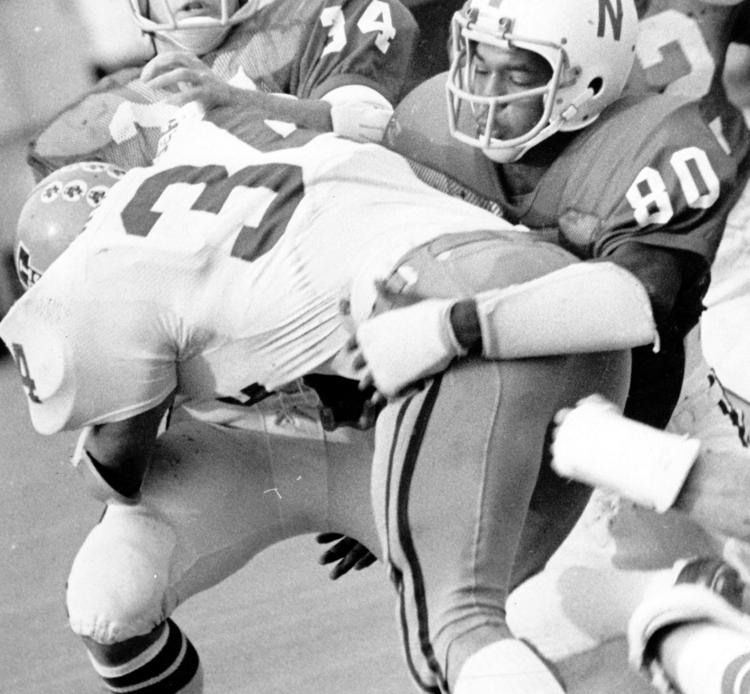 Vince Ferragamo, 1979
George Andrews, 1979
Rik Bonness, 1976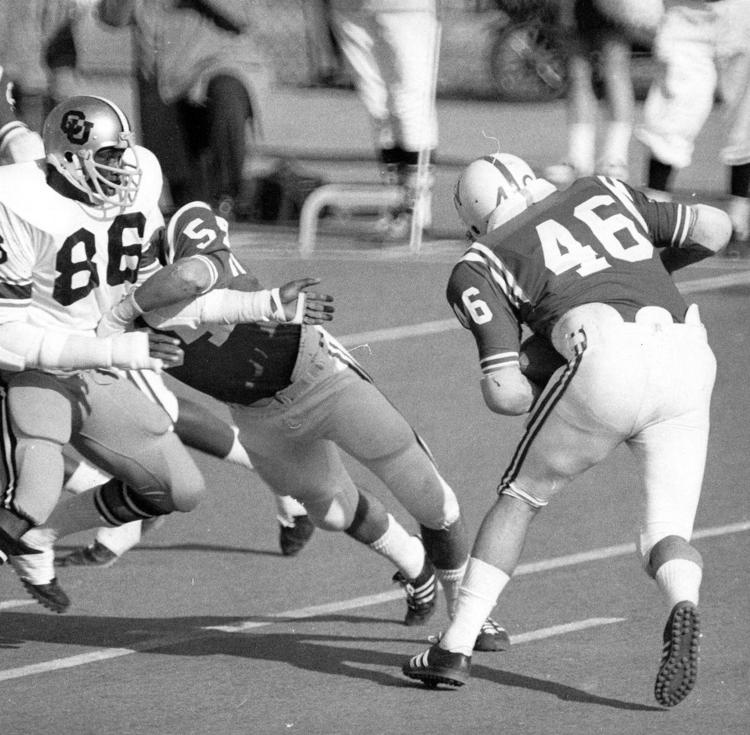 Monte Johnson, 1976
Doug Dumler, 1976
Mick Tingelhoff, 1976, 1974, 1973 and 1969
Joe Blahak, 1974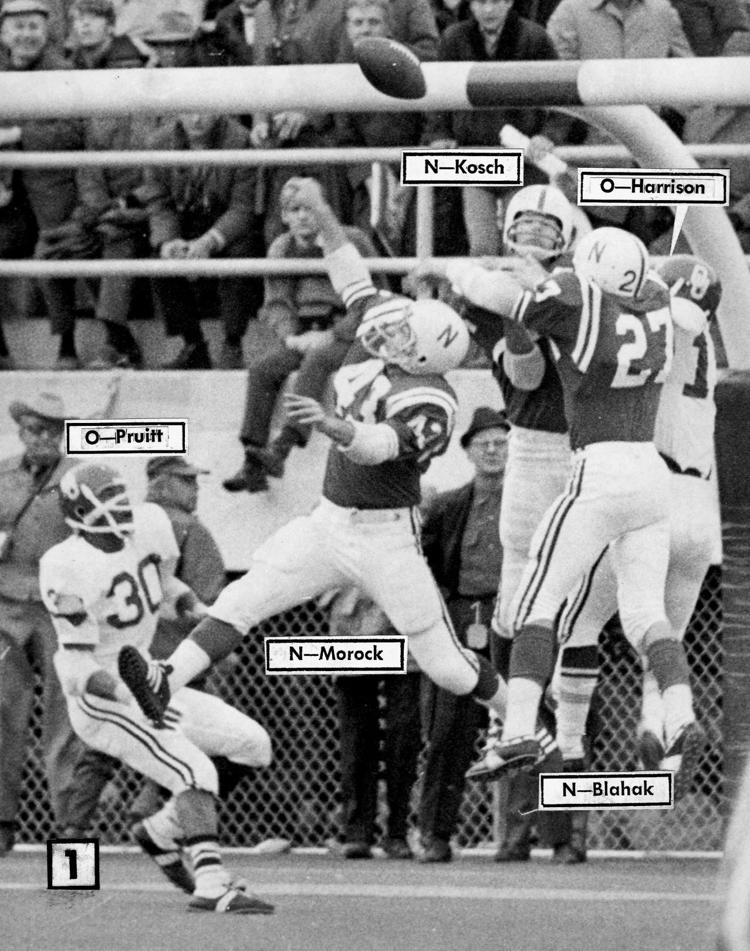 Ted Vactor, 1972
Ron McDole, 1972
Pat Fischer, 1972
Warren Powers, 1967
Kent McCloughan, 1967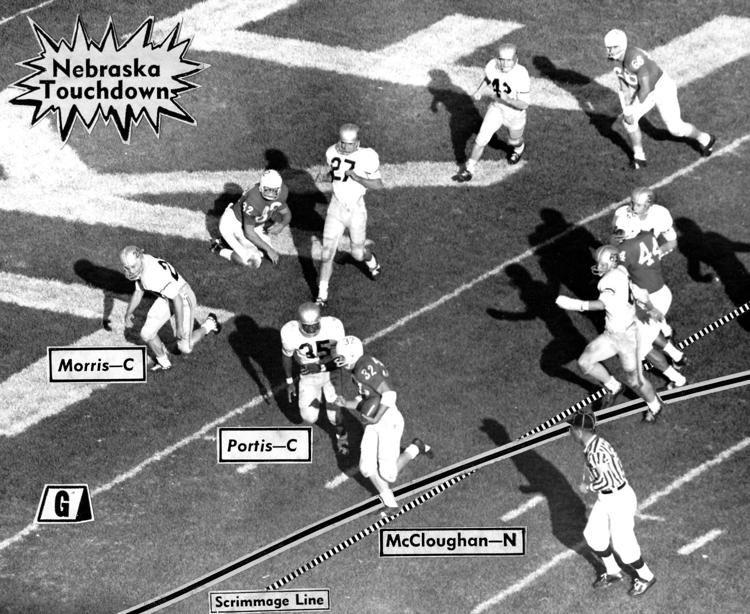 Rick Berns, 1983