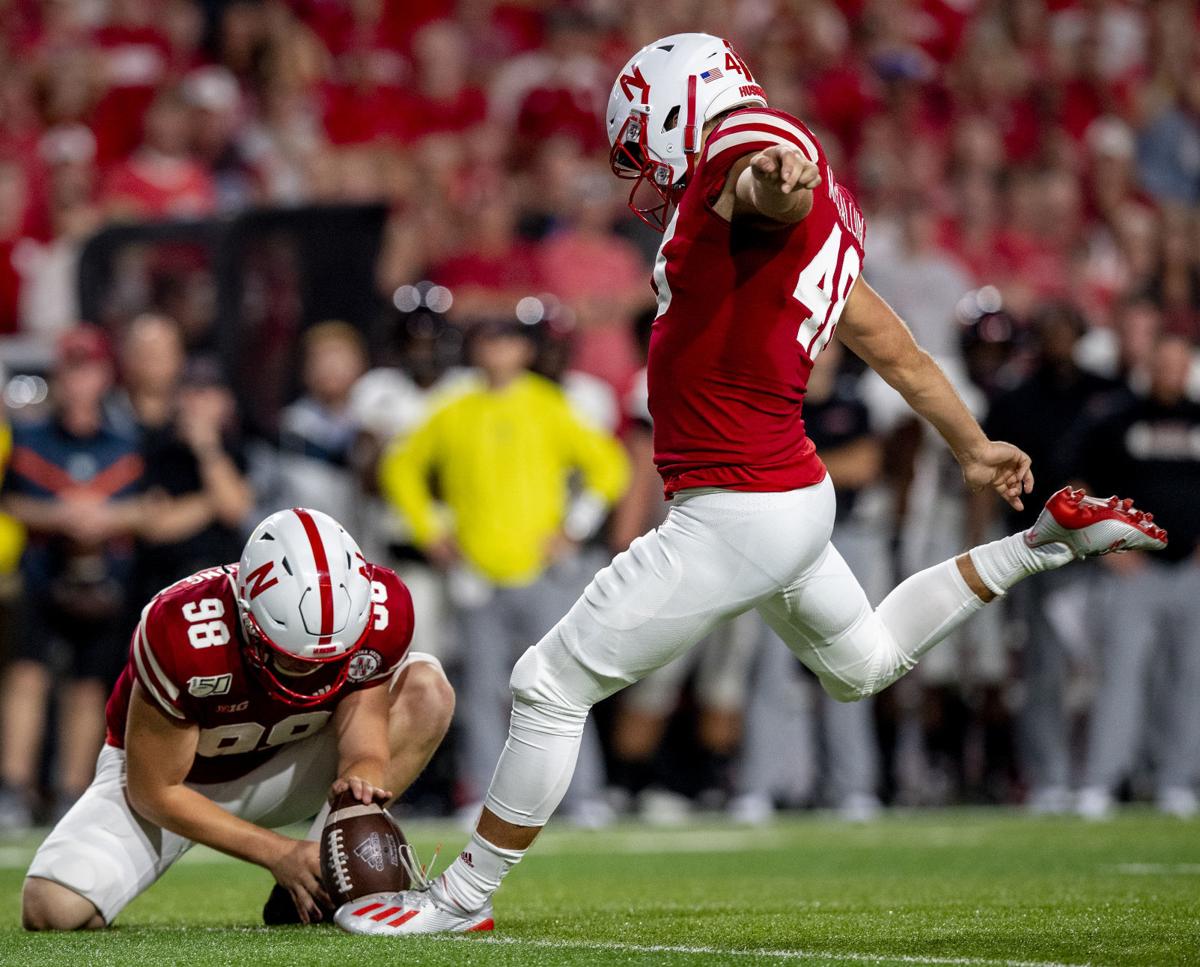 Nebraska's kicking situation has taken twists and turns since sophomore Barret Pickering suffered a preseason leg injury that has so far cost him three games.
The latest: NU added Matt Waldoch, a 6-foot, 170-pound sophomore originally from Geneva, Illinois, to its roster this week as a walk-on kicker. 
Waldoch played both soccer and football for Geneva High before coming to UNL, played on Nebraska's club soccer team and has played for Bugeaters FC, a semi-pro soccer club based in Omaha.
Steven M. Sipple and Parker Gabriel talk Huskers, preview Saturday's game against Illinois and take questions. 
"Really good kid. He's a Cubs fan, so I like him," Frost said Thursday. "He's got a big leg, I think he's been a soccer player. … It's a little different and he needs some work at it, but we'll see where he can develop." 
Frost said he didn't think Waldoch would be on the travel roster to Illinois this week. The sophomore has been around the facility working for the past week or so. 
You have free articles remaining.
In terms of Nebraska's Big Ten opener against the Illini, it will likely go with a similar setup to last week. Frost said sophomore walk-on defensive back Lane McCallum will make the trip along with punters Isaac Armstrong and William Przystup. 
Frost said the decision will be whether to also take freshman walk-on Dylan Jorgensen, who's dealt with a minor injury of his own. 
Overall, the situation has hardly been ideal for Nebraska this fall. Armstrong and Jorgensen are a combined 2-of-6 on field-goal attempts, and the trio of Armstrong, Jorgensen and McCallum is 14-of-15 on PATs. 
Steve Sipple and Parker Gabriel give the latest from the Nebraska offensive coaches after practice on Sept. 18, 2019.
"Just kind of dealt a bad hand," Frost said. "This isn't like the NFL where you can just go pick up somebody new. Most teams only have one scholarship kicker, we're the same, and we have a bunch of other guys. They've done a pretty good job, but it's not a situation you want to be in. 
"Hopefully, we'll be through it soon and we can put it in our rearview mirror."