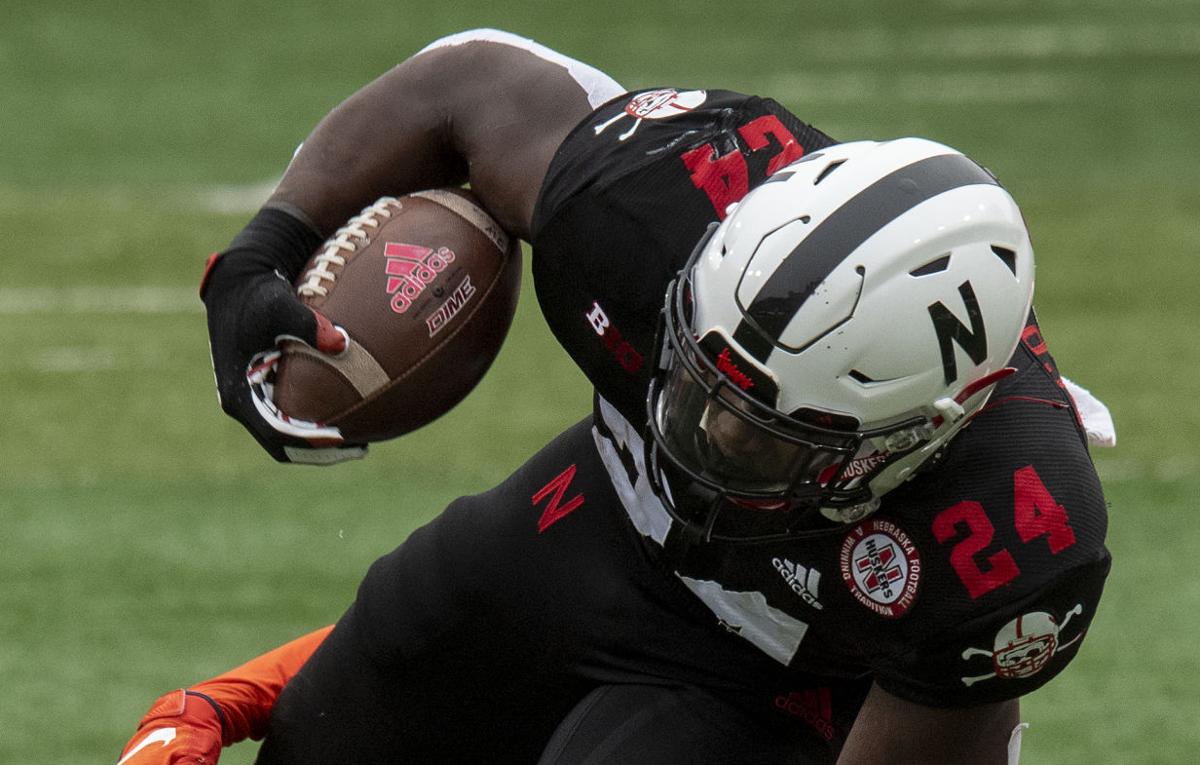 Nebraska football writer Parker Gabriel offers his extra points from the Husker football team's 41-23 loss Saturday to Illinois at Memorial Stadium.
It was over when: It was really over when Illinois' Brandon Peters capped off a 10-play, 75-yard touchdown drive with 2 minutes, 31 seconds remaining in the third quarter to put his team up 38-17 after Nebraska had momentarily cut the lead to 14.
Turning point: Nebraska needed a spark and got one even though it trailed 28-10 shortly after halftime when the defense forced a three-and-out. Instead of punting, though, Illinois faked it and got a 14-yard run from its punter with absolutely nobody around. That turned a three-play possession into a 16-play drive that ended in a field goal and took any little hint of wind out of the Huskers' sails.
Quotable: Nebraska junior tight end Austin Allen on what he and other players perceived as a poorly executed week of practice.
"We can't take any week off for granted coming off a win," he said. "I mean, that's something we need to get used to around here is winning. I think coming out the gates this week we were very businesslike, we were doing the right things. Just the lack of energy going into practice. We're doing the right things, getting what we need to get done. It's just, we're just going through the motions, and that's on us as leaders to notice that and pick this up."
Game ball: The Illinois offensive line deserves a collective game ball for powering a rushing attack that went for 285 yards and four touchdowns. Mike Epstein and Chase Brown each had at least 110 yards rushing, and the Illini got whatever they needed on the ground from the first possession on.
Game ball: Linebacker Jake Hansen. He's the center of Illinois' defense, and on Saturday he had seven tackles (2½ for loss), a fumble recovery and an interception. Two years in a row, Hansen and the Illini defense have laid the wood to Nebraska. This year it was enough to get a win.
Hat tip: Nebraska sophomore receiver Wan'Dale Robinson never stops playing hard. He ran seven times for 60 yards and caught six passes for 60. His final catch, a 31-yarder over the middle in the fourth quarter, came in traffic and resulted in him getting crunched and walking off slowly. He's a fighter.
Deep connection: Not really. The longest completion of the day was Robinson's 31-yarder. Longest play of the day? Epstein ripped off a 58-yard run.
5: Turnovers for Nebraska. Can't be said enough. You simply cannot win with numbers like that.
17: Points off turnovers for Illinois. That number could have been worse, but it was still more than enough to make a big difference.
26: Carries for starting quarterback Luke McCaffrey, far more than the Husker coaching staff wants. At this point, the quarterback run game is the best thing NU has going for it offensively.
5.3: Yards per play for Nebraska, a number that continues to lag behind both 2018's and 2019's offensive rates.
3:1: Interception to passing touchdown ratio this year for Nebraska, which has six interceptions and two passing touchdowns through four games. The lone passing score on Saturday came from Adrian Martinez to Levi Falck in the fourth quarter.
21:16: Illinois' time of possession in the second half after building an 18-point lead in the first half.
54: Third-down percentage for four opponents against Nebraska this year after Illinois converted 11-of-17.
66: Penalty yards on six infractions for Nebraska.