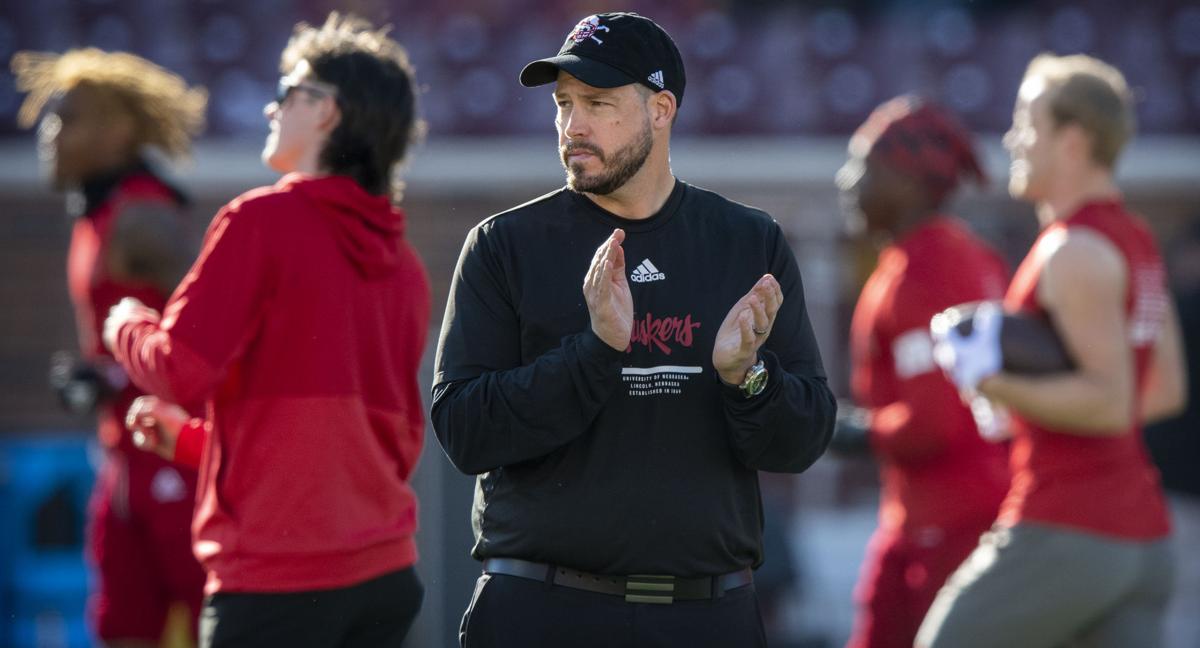 From Huntington Bank Stadium in Minneapolis, Parker Gabriel and Chris Basnett discuss the Ne…
Nebraska football writer Parker Gabriel offers his extra points from the Husker football team's 30-23 loss at Minnesota.
It was over when: Minnesota running back Bryce Williams, part of a group that had been stymied most of the day, finally broke through and rumbled 56 yards for a touchdown with 2 minutes, 12 seconds to play. It put the Gophers up two scores and, even though NU responded with a quick touchdown, it made a comeback extremely unlikely.
Turning point: On third-and-goal, junior quarterback Adrian Martinez was ruled down inches short of the goal line. The initial ruling withstood review. Then, freshman running back Jaquez Yant took a fourth-and-inches handoff, tripped on his own and barrel-rolled down short of the goal line. There would have been a collision had he kept his feet, but you would have liked the 232-pounder's chances with a head of steam.
Quotable: Coach Scott Frost when asked about fourth-year defensive coordinator Erik Chinander, whose father Gene died in a car accident on Thursday afternoon in Iowa.
"It's been emotional. I've known Erik since 2007. We lived together in Cedar Falls, (Iowa). I've known his dad since then. His dad was a coach, just like mine. My parents and his were good friends. (Gene was) a good man. I know he would have wanted Erik to be here and that's why Erik was here. He would have wanted to see Erik win today, and I've got to be a little bit better and everyone's got to be a little bit better.
"It's not easy, but the whole team and the whole Husker family is there for him."
Game ball: Minnesota wide receiver Chris Autman-Bell has played in the past three games after missing the early part of the season with an injury, but he made his biggest statement Saturday against the Huskers. The talented pass-catcher reeled in 11 catches for 103 yards and a highlight-reel touchdown on 12 targets. Most of that damage came in the first half.
Game ball: Nebraska running back Rahmir Johnson continued to establish himself as the Huskers' best back. He rushed for a career-high 83 yards and a pair of touchdowns before leaving the game with an injury late in the third quarter.
Hat tip: NU senior defensive back Deontai Williams was injured on an interception in the second quarter. The pick was Williams' fourth of the year. He'd been putting together the kind of season he wanted to in his sixth and final collegiate go-around, and you hope the injury isn't serious. Noncontact knee injuries, though, are always scary.
Deep connection: Austin Allen had the longest catch of the day at 40 yards and had a big game in his own right. He finished with five catches for 121 yards and a touchdown. Four of his grabs went for 20-plus. The other was a 9-yard touchdown.
Numbers for the road
16: Consecutive completions for Minnesota quarterback Tanner Morgan in the first half, a school record.
2: Consecutive interceptions for Morgan immediately following the record streak, both of which helped NU climb back into the game.
38:01: Time of possession for the Gophers on Saturday.
4: More plays for UM (68) than Nebraska (64) despite having the ball for 16 extra minutes, a signal of just how much P.J. Fleck's team wanted to work the clock.
Minus 17: Rushing yards for NU junior quarterback Adrian Martinez, by far his lowest output of the year. Even adjusting for two sacks (-19), Martinez had six carries for 2 yards.
4: Points per red-zone trip for the Huskers, who had five chances and scored 20 points. The Gophers got to the red zone twice and cashed in touchdowns both times.
52: Average yards per punt the past three weeks for William Przystup, who has settled into the punting job since the debacle against Michigan State last month.
193: Average rushing yards the past two weeks against Nebraska by Michigan and Minnesota. The Huskers had been stingy against Michigan State and Northwestern, but the past two teams have gotten the better of them.