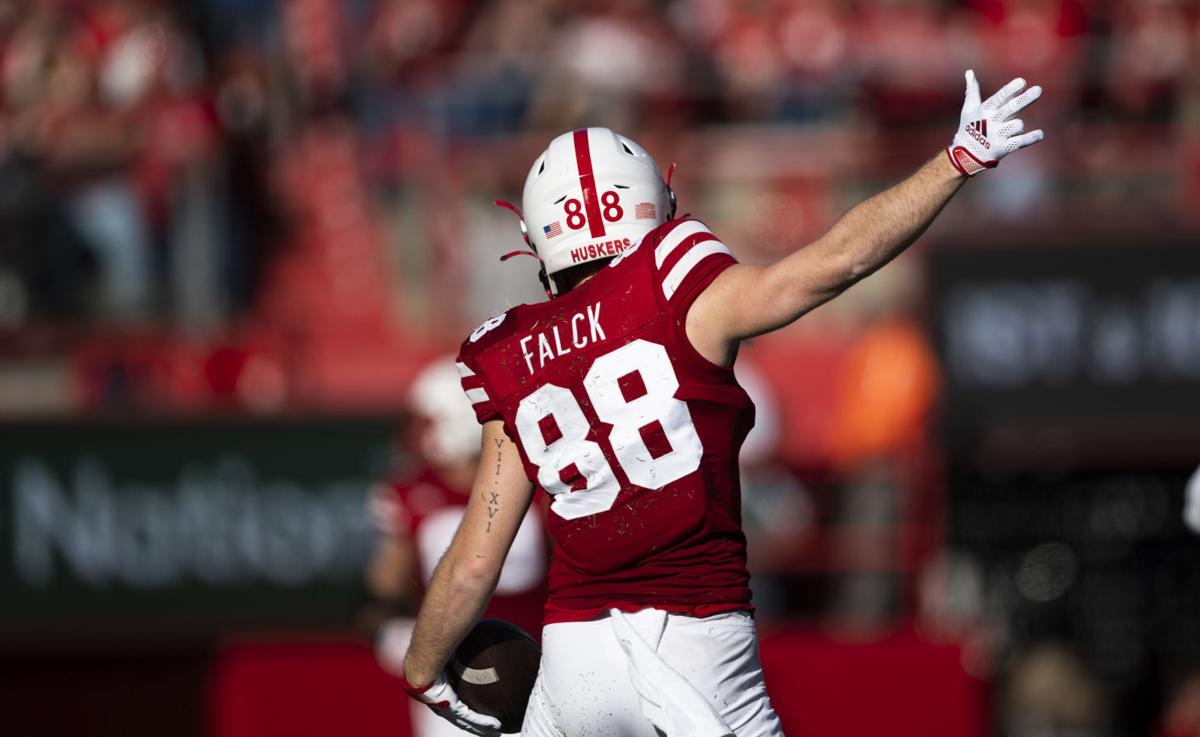 Nebraska football writer Parker Gabriel offers his extra points from the Husker football team's 28-23 loss against Purdue.
It was over when: Amazingly enough, this game wasn't over until a late onside kick squirted over the shoulder pad of Nebraska junior defensive back Cam Taylor-Britt and into the waiting arms of a Purdue player.
It would have been a long shot, but the Huskers nearly got the ball back with 1 minute, 40 seconds to go and trailing by five. NU had already burned its timeouts before a late touchdown drive, knowing it needed two possessions to try to overcome a 28-17 deficit. That turned out to be an effort in futility.
Turning point: Nebraska caught a break late in the second half and not only kicked a field goal to go up 17-14 with 1:20 to go, but then got the ball back in great field position with 20 seconds on the clock. Coach Scott Frost and offensive coordinator Matt Lubick dialed up a great play call and Samori Toure ran free on a deep post, but Adrian Martinez's pass grazed off of Toure's fingertips. It would have been a walk-in touchdown and a 24-14 halftime lead. Instead, NU led by three and then opened the half with four punts and three interceptions on its first seven possessions.
Quotable: Frost when asked if he noticed that the announced Memorial Stadium crowd of 85,902 began filing out midway through the fourth quarter when his team fell behind by two scores.
"I'm grateful to the fans. I'm grateful for an opportunity to coach my alma mater. I'm impatient to have these games turn out a different way. I'm grateful to the fan base. I was just as frustrated as them in the second half."
Game ball: With much of the attention on star defensive end George Karlaftis during the week, Frost without prompting brought up strong-side linebacker Jalen Graham as a player that had impressed him.
Graham certainly made his mark on the game, running a second-quarter interception of Adrian Martinez back 45 yards for a touchdown, and then logging a second interception on a diving play early in the third quarter. Graham threw in six tackles and a pass break-up for good measure.
Game ball: Purdue senior wide receiver Jackson Anthrop didn't put up huge numbers, but he delivered in multiple ways for the Boilermakers. He rushed five times for 25 yards and also caught six passes for 43 and a touchdown. The two biggest? A third-and-8 catch for a first down in the second half that preceded a 9-yard touchdown catch on third-and-goal.
Hat tip: Nebraska sophomore inside linebacker Luke Reimer finished with 19 tackles, the most by a Husker in a Big Ten game in the program's 11 seasons in the conference.
Deep connection: Senior Levi Falck has become a dependable option for Nebraska at wide receiver and the Circle Pines, Minnesota, receiver hauled in a 43-yard post late in the second quarter that set up Chase Contreraz's field goal to move NU ahead 17-14 before halftime.
6: One-score games played by Nebraska this year. Six losses.
2.42: Times as many rushing yards (116) for Purdue on Saturday as it had averaged during Big Ten play.
47: Drop-backs for Boilermakers QB Aidan O'Connell. They resulted in 34 completions, 11 incompletions and two sacks. Not nearly enough disruption from Nebraska.
11: Yards on a punt return by NU junior Oliver Martin on Saturday, Nebraska's longest of the year.
15: Rushing yards on 10 carries for NU in the second half after they had 14 for 97 on their first four possessions.
7: Interceptions on the season for Martinez after four on Saturday alone.
Minus-3: Turnover differential for Nebraska on the season after going minus 4 against Purdue.
75: Receiving yards plus a touchdown for NU junior Omar Manning. A career-best total for him. He's put together a solid season in the Huskers' rotation and now has 21 catches for 305 yards and a pair of touchdowns with three games remaining.