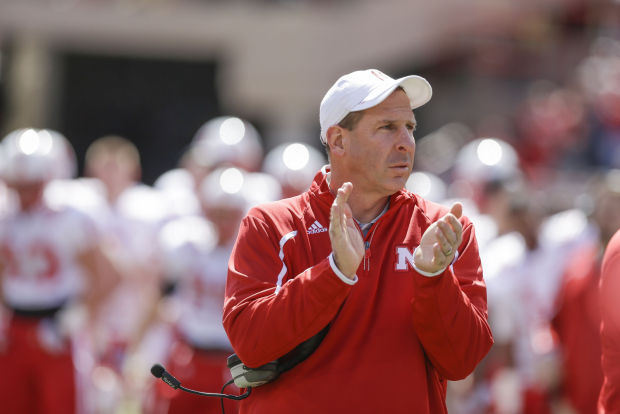 Husker football coach Bo Pelini has received a contract extension that runs through Feb. 28, 2019, an athletic department official confirmed.
The contract was reportedly signed Wednesday by Pelini, according to Gregg Doyel of CBS Sports, who first tweeted news of the one-year extension after interviewing the coach in Lincoln for a feature story.
The spokeswoman said Friday that while she can confirm Pelini's extended contract, "I do not yet have the fully executed extension in my possession to provide to you. I will provide when available."
Eichorst, who is in Indianapolis attending the Big Ten women's basketball tournament, declined comment through a spokeswoman.
The terms of Pelini's previous contract, signed in December 2012, carried him through the 2017 season. It had been wondered, however, if he would receive a one-year extension to cover five years, which had been granted Pelini in recent years before athletic director Shawn Eichorst's arrival.
Annually extending contracts to five years has become increasingly common in college athletics because five years is the amount of time many recruits will spend in a program.
If Pelini's newly signed contract carries the same salary details as the old one, he will make a base salary of $3.075 million this year.
Pelini said last Thursday that his yearly annual evaluation "is in the works." And he reportedly told Doyel that the contract had been on his desk for a week, but just hadn't been signed to make it official.
The Journal Star and other media outlets had been submitting requests to the athletic department for any updates on contract information over the past month.
Pelini's extension figures to bring an end to any news about Husker football coaches' contracts for the time being. Assistant coaches already received an extra year at the beginning of February, locking them in through Jan. 31, 2016.
Attention now turns between the lines, with those coaches hitting the field Saturday for Nebraska's first spring practice.