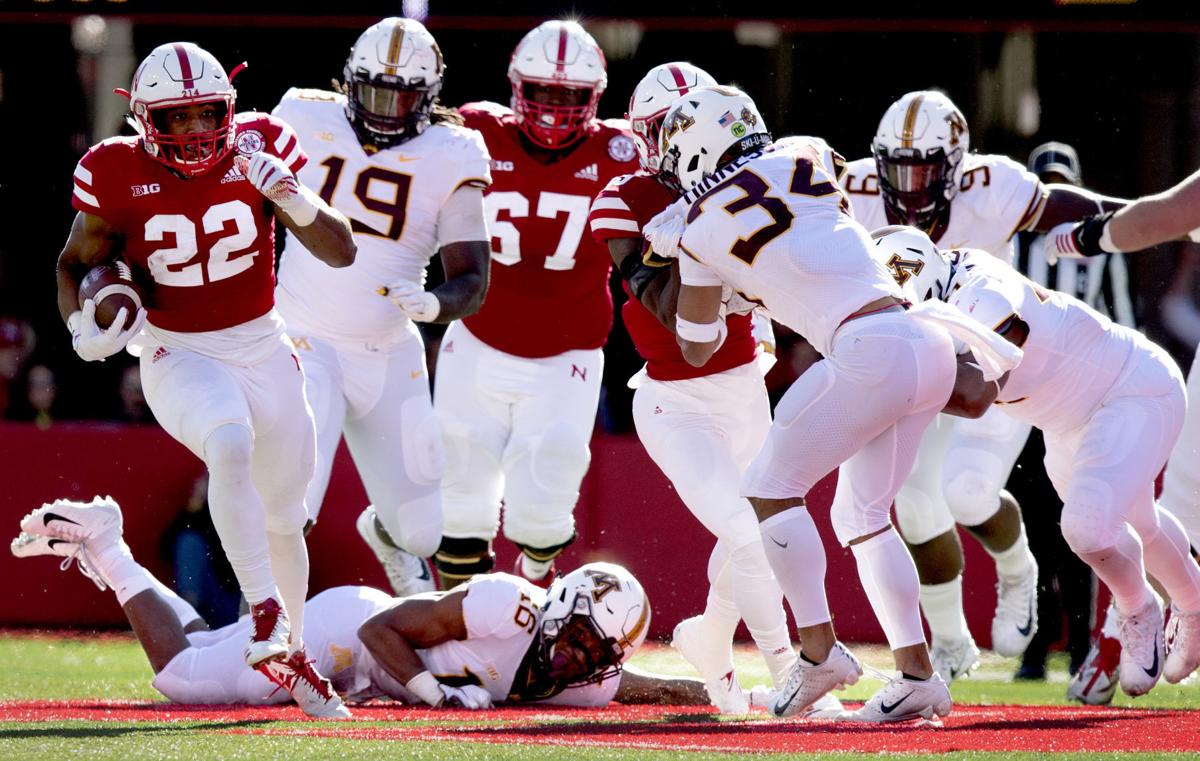 The nerves haven't set in yet and Devine Ozigbo isn't exactly sure if — or, more realistically, when — they will.
For now, the former Nebraska running back and NFL Draft hopeful has returned to the Dallas area, where he'll watch the draft unfold over the course of three days beginning Thursday with his family.
"I'm not really too stressed about it, I'm just kind of letting the days go by as they do," Ozigbo said. "I'm just trying to maintain calm, I guess. Maybe if it gets super late and nothing's happened, but as of right now, I'm calm. You can never predict something like this. …
"But I'm going to keep my phone on loud and keep it pretty close."
Ozigbo said Wednesday that he expects he'll work out Thursday and then watch some of the draft's first round in prime time that evening. As Friday progresses through rounds two and three, maybe the butterflies will start to creep in.
The 6-foot, 230-pounder said he's heard from teams that they think he could go anywhere from the fourth to the seventh round.
"I'm pretty confident that I'm definitely going to get my shot," Ozigbo said. "I think I'm going to hear my name called. It all depends on a team need and a team situation, but after the third round, which is pretty much what they're saying, that's when it kind of gets unpredictable because one pick can change the whole board for all 32 teams.
"It just kind of depends on the situation and how many picks and the roles and the needs teams have to fill before me. But I'm feeling pretty confident."
One thing is clear: Ozigbo helped his professional stock significantly with a breakout senior season for the Huskers. The story's been well-covered at this point. Ozigbo did not lock up the starting job until the fourth game of the season, but proceeded to rush for 1,082 yards (7 yards per carry) and 12 touchdowns, becoming among the most important offensive weapons at Scott Frost's disposal in his first year as the Husker head coach.
Ozigbo, really, went from being an afterthought and a candidate to get lost in the coaching change shuffle, to joining wide receiver Stanley Morgan as NU's best chances at having draft picks this year.
You have free articles remaining.
Ozigbo met formally with four NFL teams in recent weeks — Top 30 meetings with the Browns, Vikings and Washington and a local day visit with the Cowboys — and also had a private workout with the Saints.
NFL teams are allowed up to 30 draft-eligible visitors and can also host a day for local prospects. 
"It was a pretty cool experience, my first time seeing NFL facilities and stuff like that," Ozigbo said. "The (visits) were pretty similar overall. You're probably going to do a physical, probably going to do some basic orthopedic testing, making sure you're healthy, talking to coaches, watch some film and give some feedback on that."
Other former NU players such as offensive lineman Tanner Farmer and linebacker Luke Gifford have a chance to hear their name called Saturday, too, and will almost certainly get a chance as undrafted free agents if they're not drafted.
"Hopefully we've got a few guys that are going to get the opportunity to play at the next level," Frost said. "Stanley and Devine in particular, I would hope are draft picks and I think both guys have a chance to surprise people once they get into a pro town. I think they both have a chance to make your mark.
"Sometimes when you're not drafted in the first couple rounds, it's just being in the right place at the right time, so you never know. I know both those two are talented enough to be capable of being good players."
Nebraska has had at least one player drafted every year since 1963. The school had never waited longer than it did last year when quarterback Tanner Lee, the lone Husker picked, came off the board in the sixth round (No. 203 overall) to the Jacksonville Jaguars.
Among the other Nebraska hopefuls this year are defensive backs Tre Neal, Antonio Reed and Aaron Williams, running back Mikale Wilbon, linebacker Dedrick Young and defensive lineman Freedom Akinmoladun.
Andy Janovich
2016: Sixth round by Denver
NFL highlight: Scored a 28-yard touchdown on his first career carry in the 2016 season opener.
Quincy Enunwa
2014: Sixth round by NY Jets
NFL highlights: An up-and-down pro career includes a breakout 2016 season, when Enunwa was second on the team in receptions, yards and touchdown receptions. He signed a four-year, $36 million extension in 2018.
Brett Maher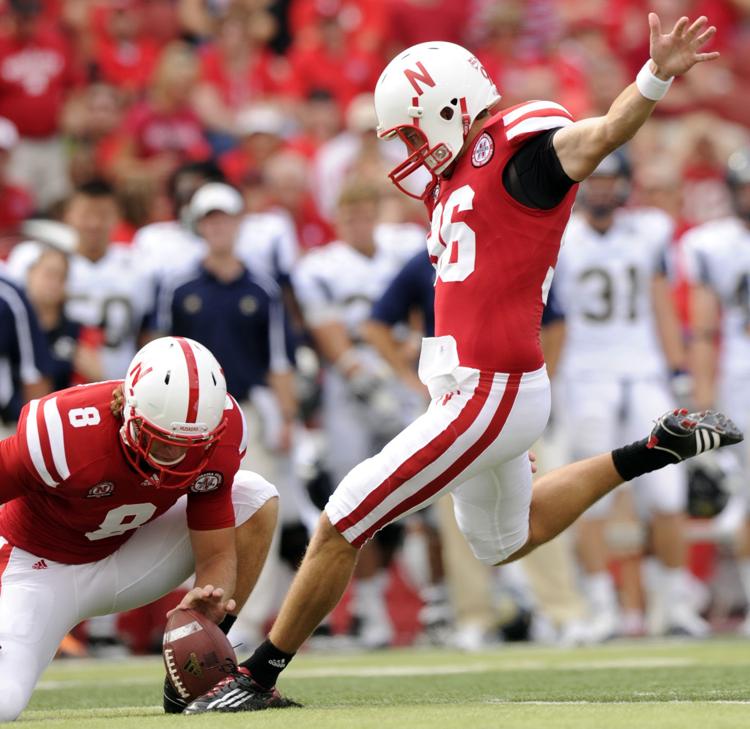 NFL highlights: After signing with the Jets as a free agent coming out of NU, and bouncing around in the NFL and Canadian Football League, Maher caught on with the Cowboys for the 2018 season. On Dec. 9, 2018, he set a Cowboys and AT&T Stadium record with a 62-yard field goal against the Eagles. It tied for third-longest in NFL history.
Rex Burkhead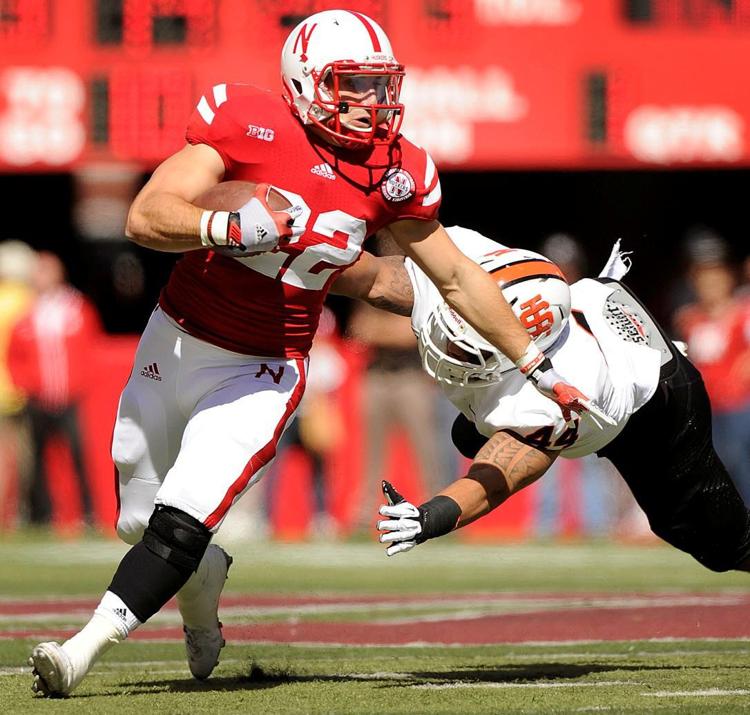 2013: Sixth round by Cincinnati
NFL highlights: After spending four seasons with the Bengals as a journey man, Burkhead joined the Patriots and became a key part of New England's 2018 Super Bowl champions.
Sam Koch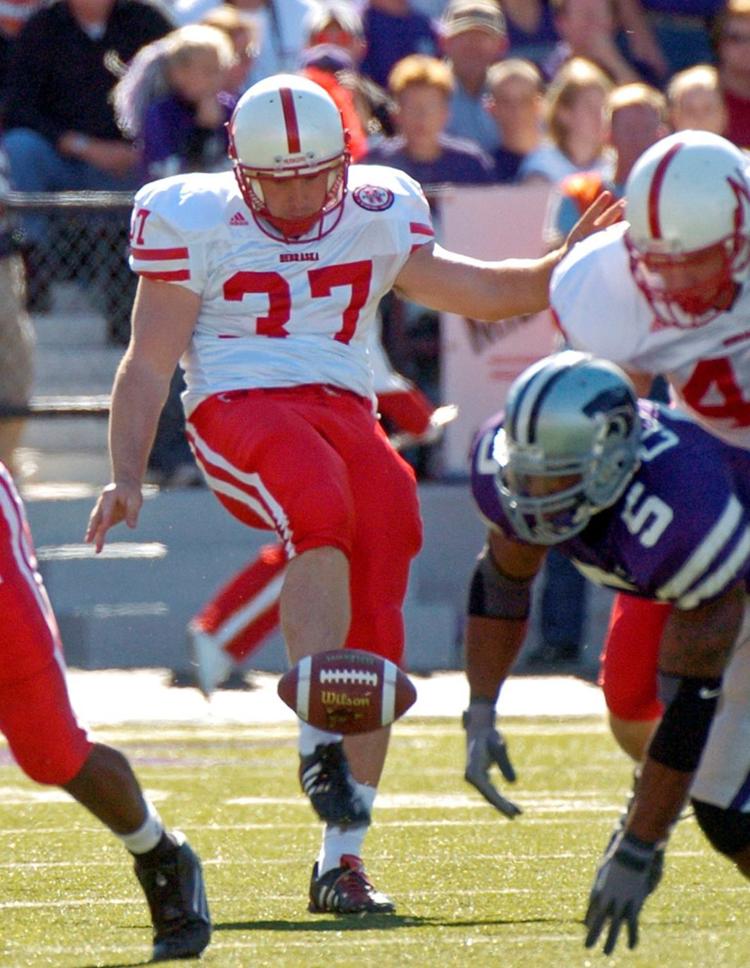 2006: Sixth round by Baltimore
NFL highlights: Koch has been a stalwart for the Ravens, appearing in 16 games each of his 12 seasons in the league. His career punting average is 45.2 yards on 946 punts. In 2015, he signed a five-year, $16.25 million contract, making him one of the highest-paid punters in the NFL.
Kyle Larson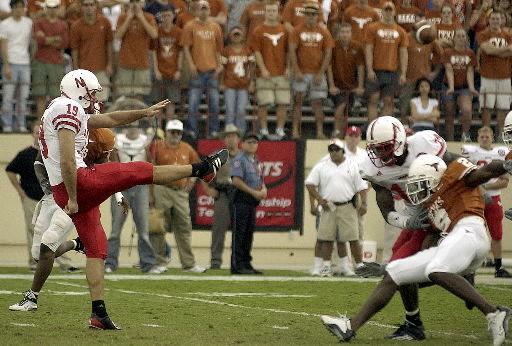 NFL highlights: Was signed as a free agent by the Bengals and played in every game in his five seasons in Cincinnati.
Russ Hochstein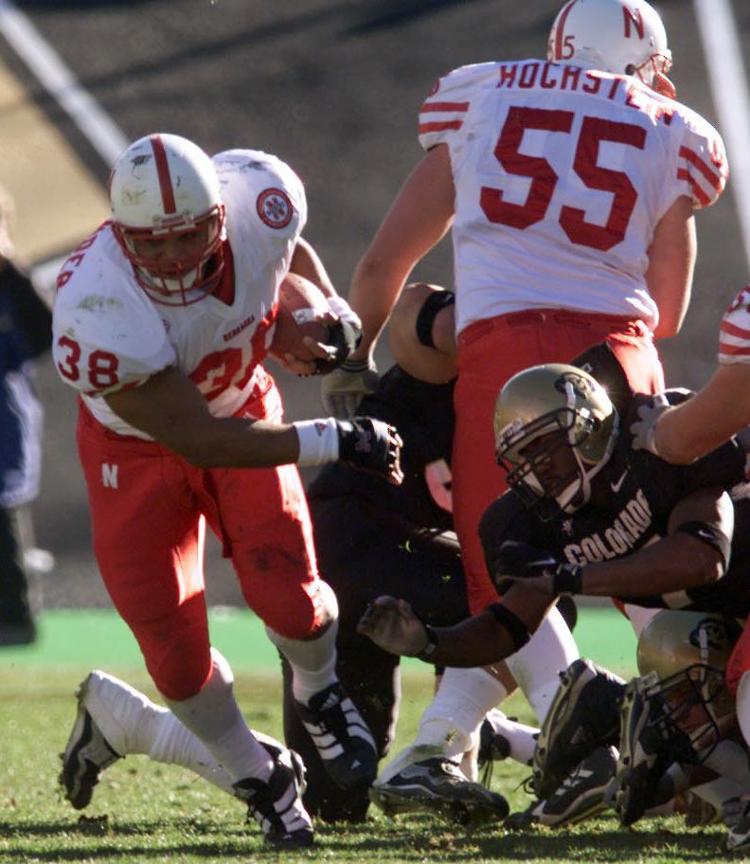 2001: Fifth round by Tampa Bay
NFL highlights: He played for Tampa Bay (2001-02), New England (2002-08) and Denver (2009-11), and has two Super Bowl rings to show for it.
Kris Brown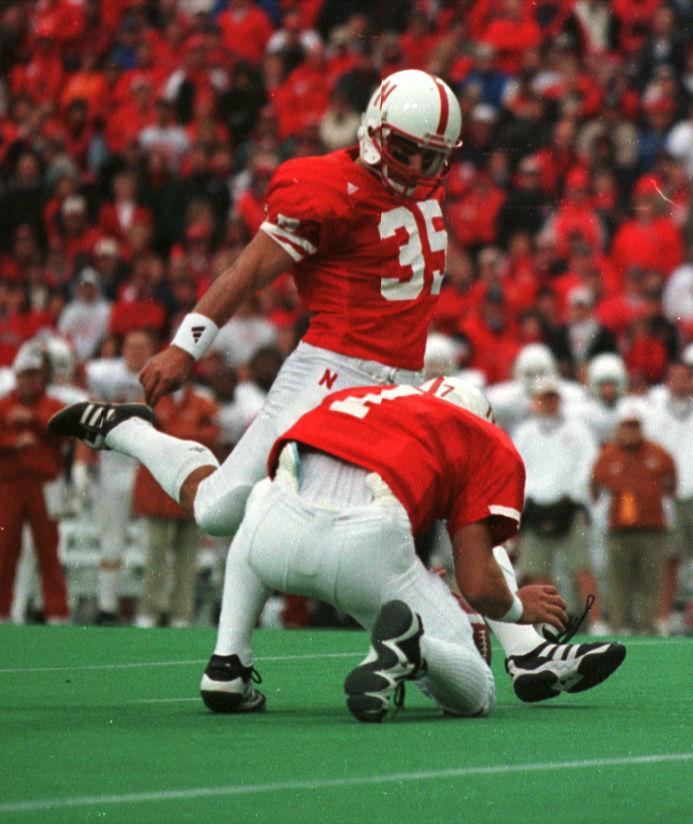 1999: Seventh round by Steelers
NFL highlights: He led Pittsburgh in scoring (105 points) his rookie year, and spent three years with the Steelers. Following the 2001 season, he signed with the expansion Texans and was the team's only place-kicker its first eight seasons. In 2007, he set an NFL single-game record with three field goals of 54 yards or more.
Ahman Green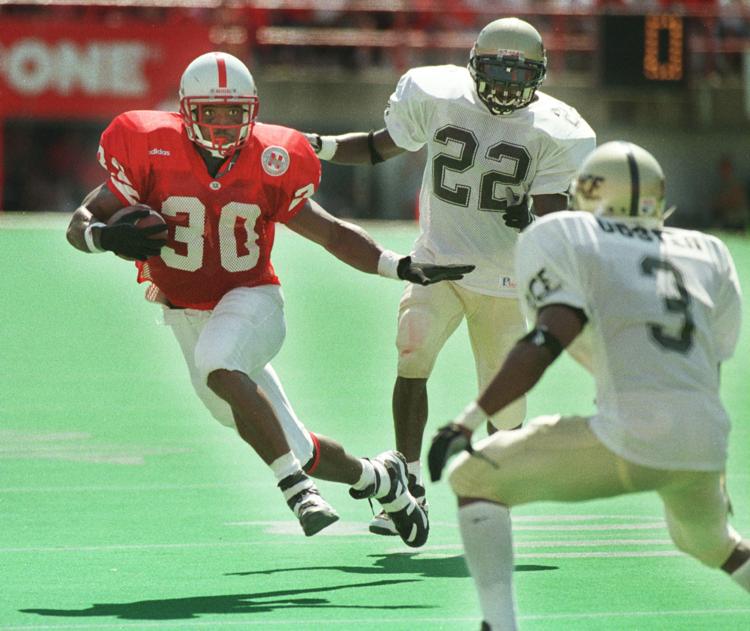 1998: Third round by Seattle 
NFL highlights: Was traded to the Packers in 2000 and made the Pro Bowl from 2001-04. He set four franchise records, including most rushing yards in a career (8,322) and most rushing yards in a season (1,883).
Will Shields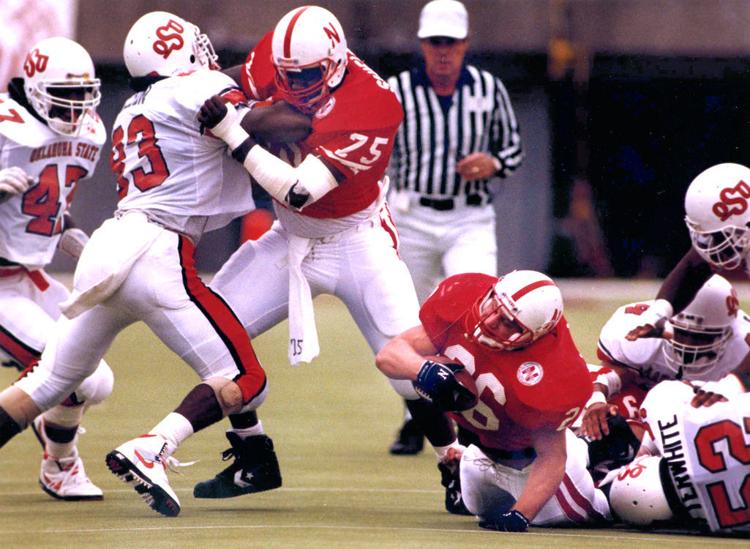 1993: Third round by Kansas City
NFL highlights: Shields played his entire career with the Chiefs and never missed a game in his 14 seasons (1993-2006). He started 231 straight games at right guard, an NFL record. Shields went to the Pro Bowl every year from 1995-2006. He was inducted into the Pro Football Hall of Fame in 2015. In 2003, Shields received the Walter Payton Man of the Year Award for his work in the "Will to Succeed" Foundation.
Tom Rathman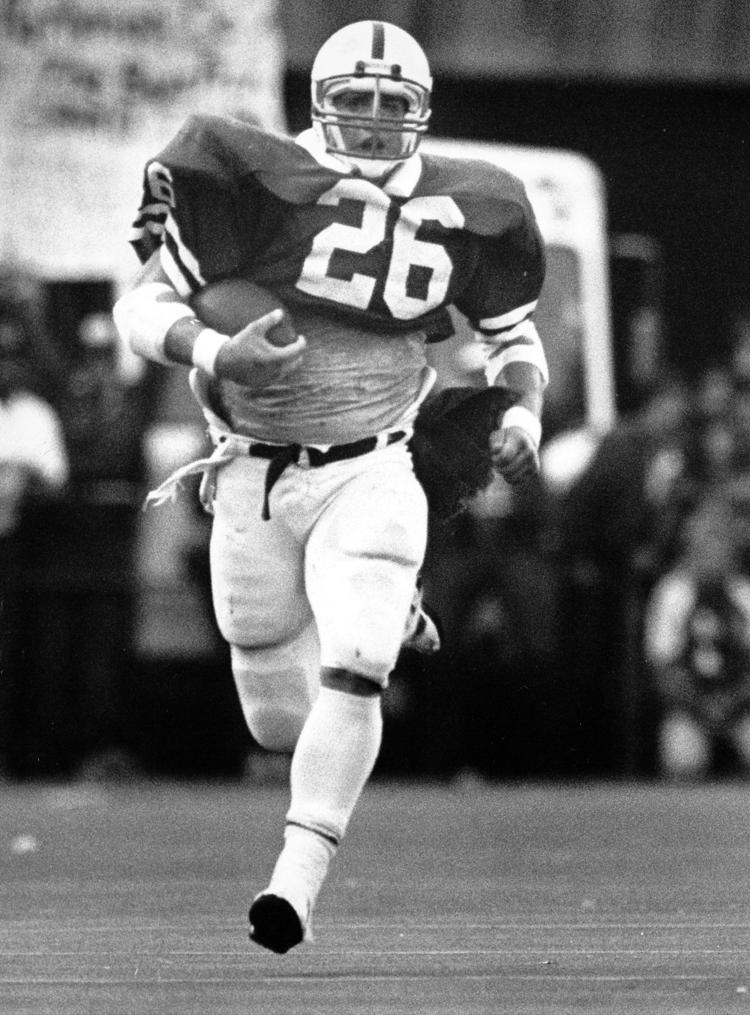 1986: Third round by San Francisco
NFL highlights: He played fullback in the NFL for nine years, the first eight with the 49ers. He helped San Francisco to two Super Bowl championships. In 1989, he led all NFL running backs in receiving with 73 receptions for 616 yards.
Vince Ferragamo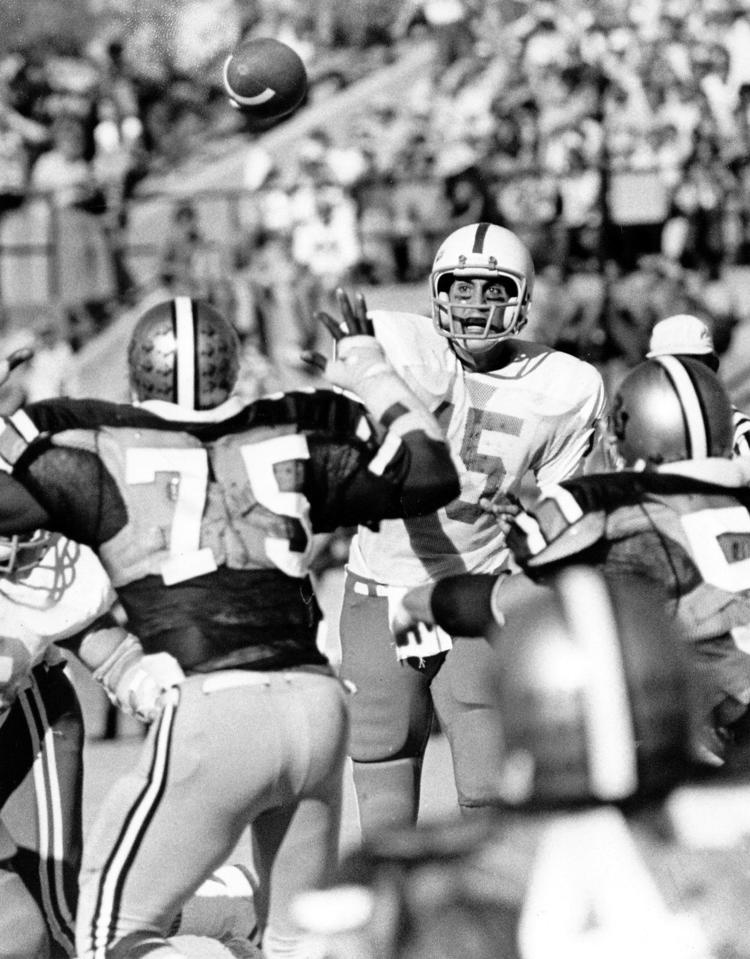 1977: Fourth round by LA Rams
NFL highlights: Ferragamo played for the Rams (1977-1980, 1982-84), Bills (1985) and Packers (1985-86), leading the Rams to Super Bowl XIV in 1980. He became the first QB to start a Super Bowl in the same season as his first career start. In 1982, Ferragamo threw for 509 yards against the Bears, at the time the second-highest mark in league history.
Pat Fischer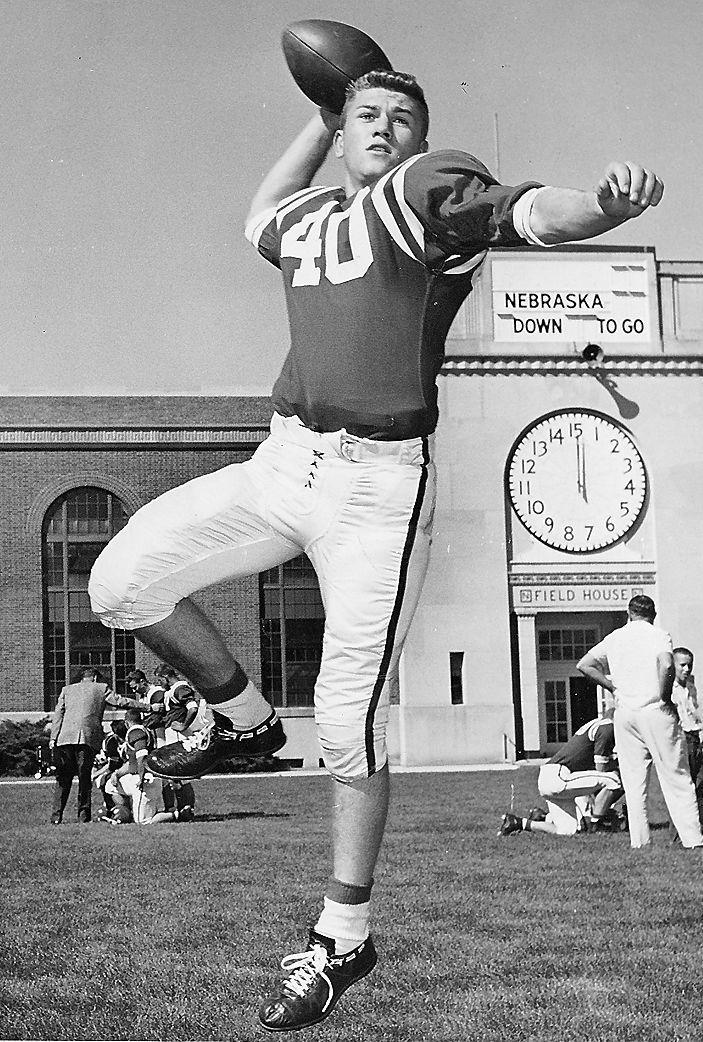 1961: 17th round by St. Louis
NFL highlights: Fischer finished his 17-year NFL career (St. Louis 1961-67 and Washington 1968-77) with 56 interceptions. When he retired, he held the NFL record for most games played (213) by a cornerback.
South Alabama vs. Nebraska, 9.12.15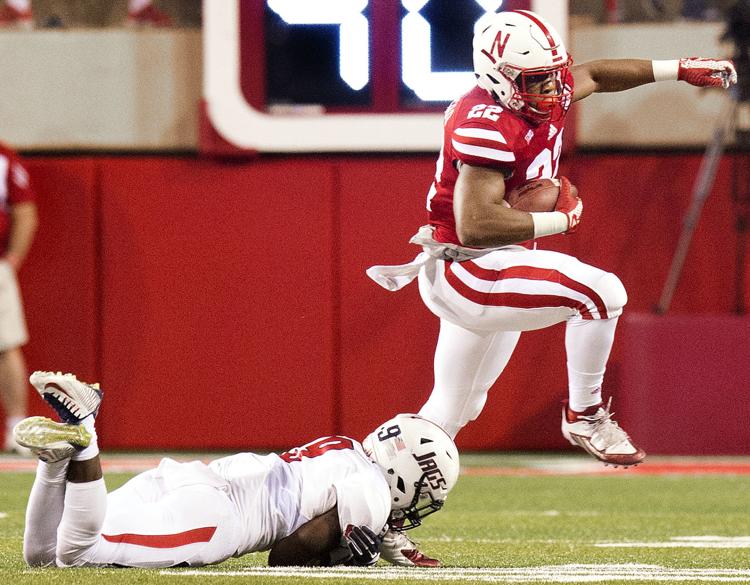 Nebraska vs. Illinois, 10.3.15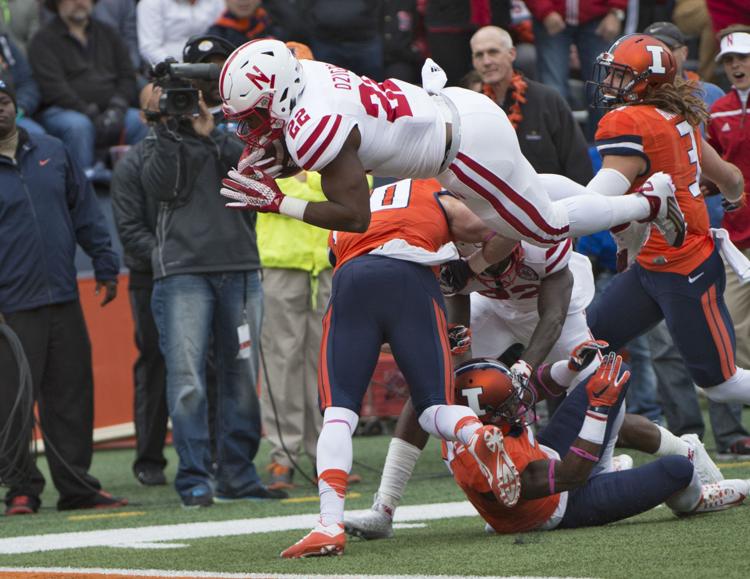 Fresno State vs. Nebraska, 9.3.16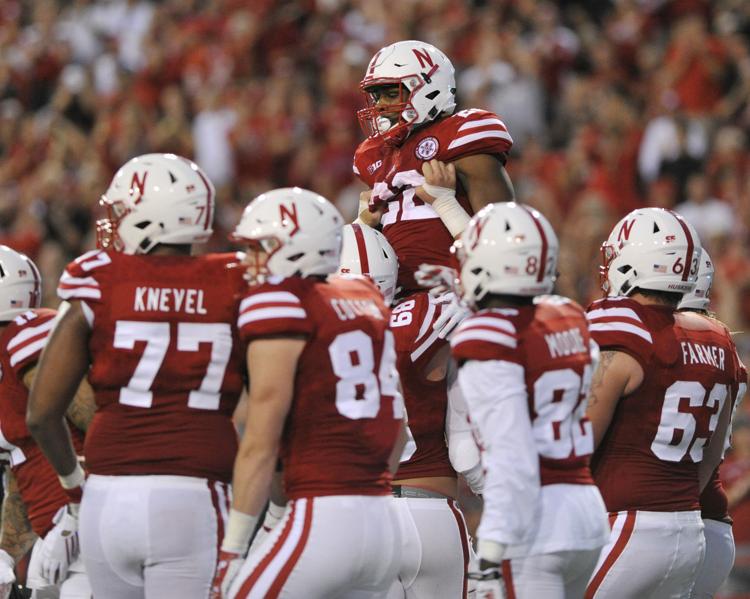 Fresno State vs. Nebraska, 9.3.16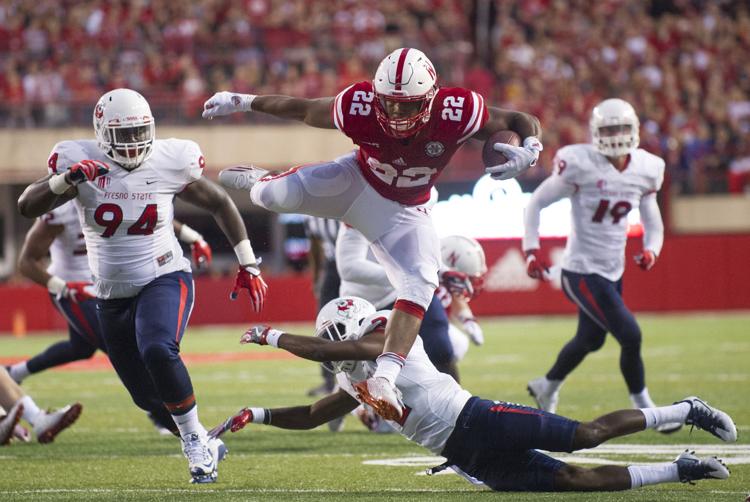 Oregon vs. Nebraska, 9/17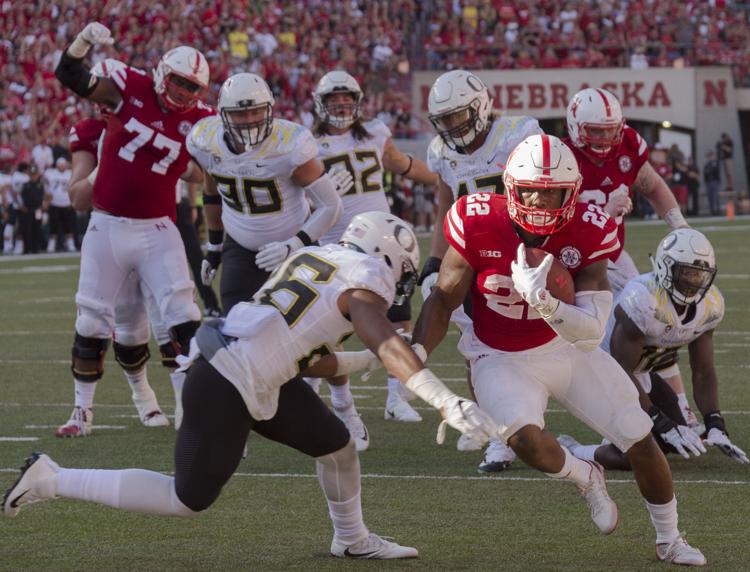 Red-White Spring Game, 4/15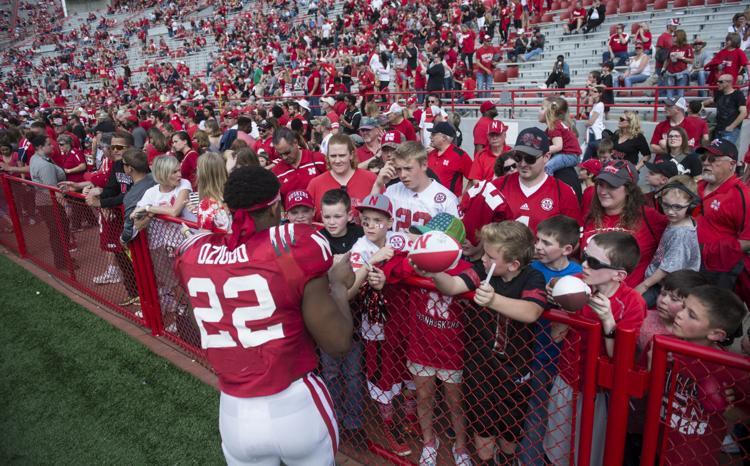 Nebraska vs. Purdue, 9/29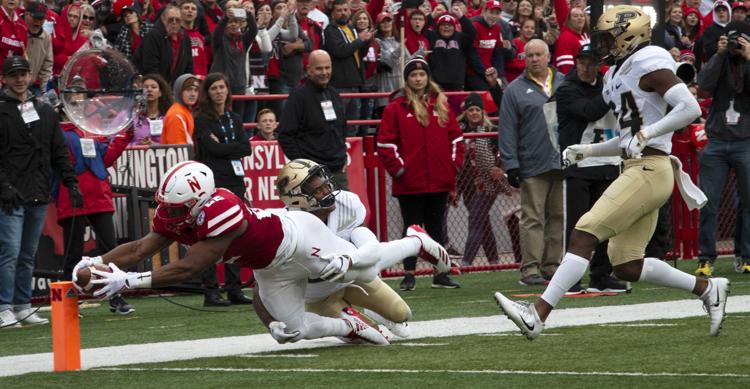 Nebraska vs. Northwestern, 10/13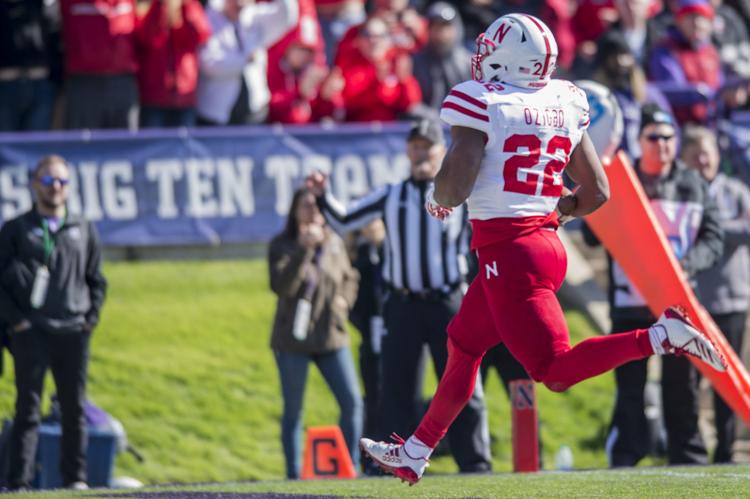 NU football vs. Minnesota, 10/20/18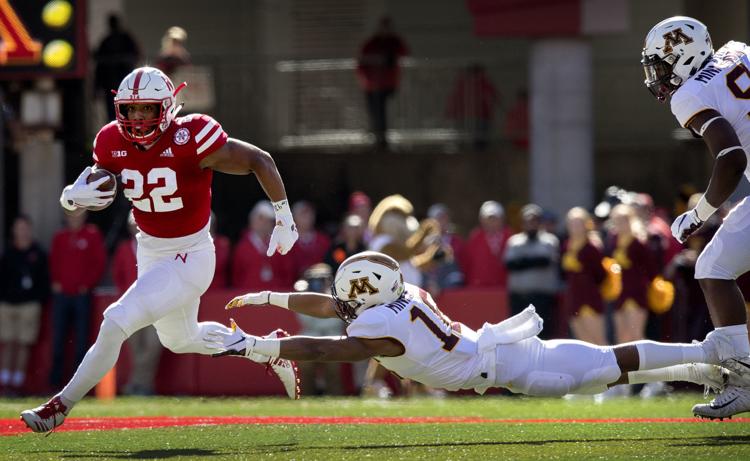 NU football vs. Minnesota, 10/20/18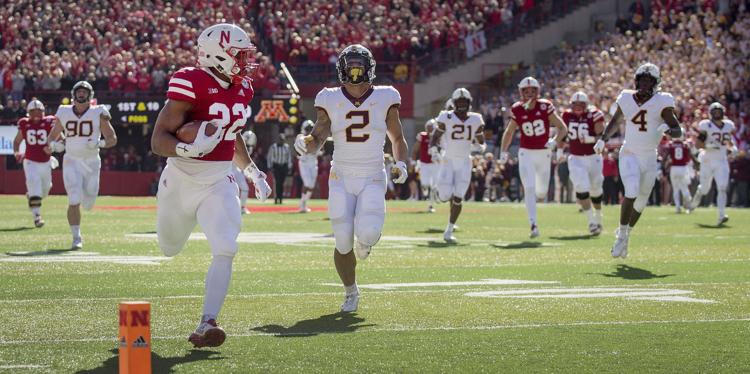 Nebraska vs. Bethune-Cookman, 10/27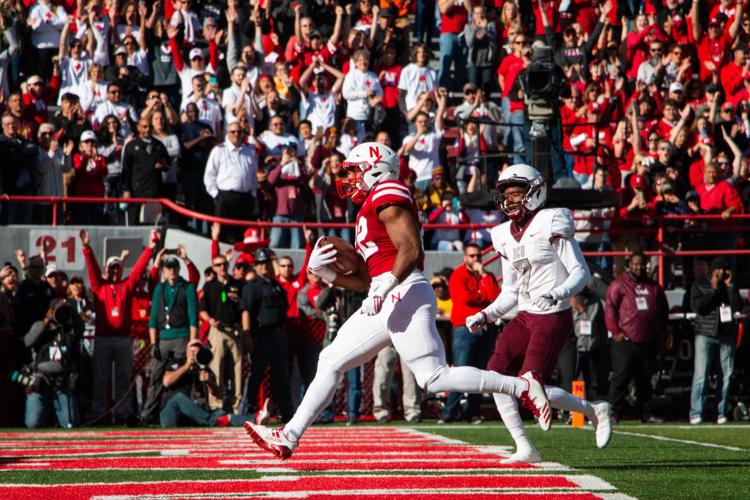 Illinois at Nebraska, 11/10/18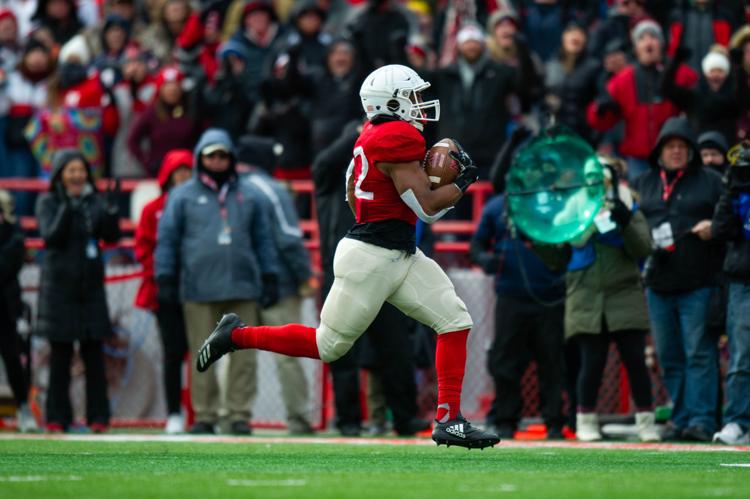 Illinois at Nebraska, 11/10/18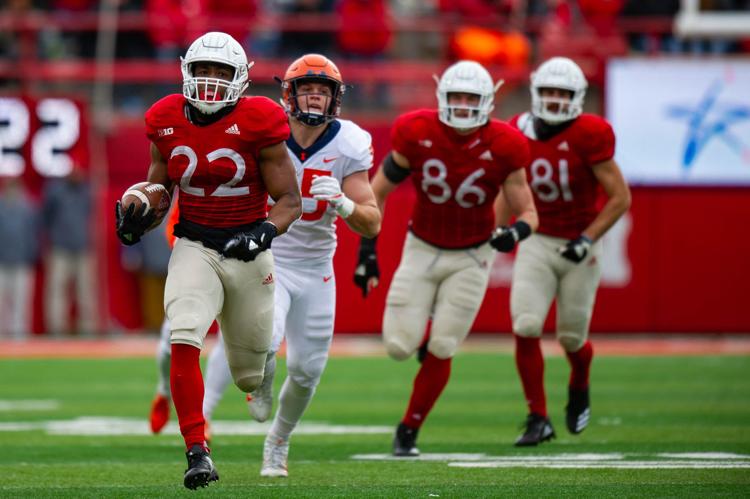 Michigan State vs. Nebraska, 11.17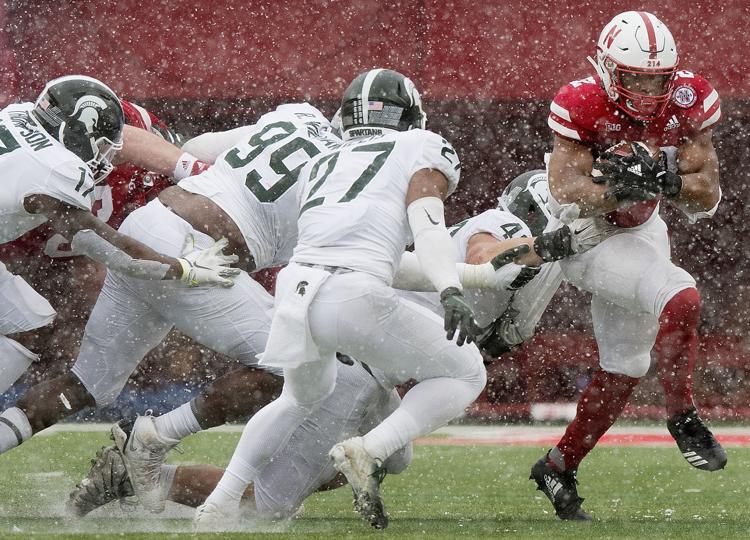 Michigan State vs. Nebraska, 11.17