If you're around Damion Daniels for any length of time, you get a sense of his friendliness.
"Damion, he's like a big teddy bear," Nebraska defensive line coach Tony Tuioti said Wednesday of the 6-foot-3, 340-pound nose tackle.
Of course, the big teddy bear has another side to him.
"Yesterday he was in meetings and for some reason he was a little bit grumpy," Tuioti said. "He had a little chip on his shoulder because his brother (6-3, 320-pound Darrion Daniels) sat in his chair. He wanted to have his chair and his brother wouldn't give it to him. So I was sitting there watching two brothers argue. He was in a bad mood the rest of the day."
Late Wednesday morning, Damion Daniels wore a smile as he met with reporters after practice. He said he enjoys having his older brother, a graduate transfer from Oklahoma State, on the team with him. He talked of a smooth transition to his new position coach and his growing comfort in Nebraska defensive coordinator Erik Chinander's system.
He also emphasized the need to keep his body in the sort of condition that enables him to meet the expectations of the coaching staff.
"My weight is a big thing," Damion Daniels said. "I'm trying to watch what I eat and basically be in condition to go harder every play."
He later added, "There's not a lot of big boys like me who can move and do the things that I can do. If I keep my weight where it's at, drop the body fat and put on some more muscle, I'm pretty sure I'll be unstoppable, pretty much."
A graduate of Bishop Dunne High School in Dallas, Daniels appeared in 12 games last season and made 12 tackles. He would be strong for three plays but then experience a drop-off.
"He's got to get in shape," Tuioti said. "If we can push his threshold and get him to about five snaps or so — he's been doing a good job of trying to do that. For big guys like that, if they can play a lot of reps, it's great. When I was with the Cleveland Browns, we drafted Danny Shelton (out of Washington) with the 12th pick (overall) of the draft. One of the things that was most impressive about Danny, he played 90 reps against Stanford.
"For a big, massive guy to play 90 reps is super, super impressive. If Damon can push himself to that threshold of being able to stay on the field for a long period of time, that would be an advantage for us."
You have free articles remaining.
It would be an advantage because the Daniels brothers appear to be on track to hold down the nose tackle position in 2019. Darrion Daniels recorded 9½ tackles for loss and two sacks in 41 games at Oklahoma State. Behind the Daniels duo are seniors Vaha Vainuku and Fyn Anderson. Tuioti likes his depth.
He'll feel even more confident if Damion Daniels continues to rise.
"I don't think you can single-block him," Tuioti said. "He can control A-gap to A-gap, and in our 3-4 scheme, you've got to have that type of player. The sky's the limit for him and there's a place for big guys like that on the defense, especially when you want to stop the run. It's hard to find guys like that — not only the skill set he has, but the mentality. He's a tough alpha-male guy."
Same goes for Darrion Daniels.
"I feel like we're very blessed to have those two brothers on our team," Tuioti said.
Darrion Daniels apparently has meshed well with his new teammates — even better than Damion anticipated. Nebraska head coach Scott Frost last week said Darrion has been a spark to the defense as a playmaker and leader.
"Coming in he was open about everything and we accepted him with open arms," Damion said. "He's basically been enjoying it ever since."
Damion said it's always fun having his older brother around. As the only two sons of Tony and Rhonda Daniels, they're used to competing against one another, and maybe fighting over a chair now and then.
Tuioti doesn't mind seeing Damion's mean streak.
"I'm trying to empty the tank every time I go in the game, running sideline to sideline," Daniels said. "Just make sure I give everything to the boys. Make sure I'm giving everything I have on the field."
Nebraska football practice, 4.3.2019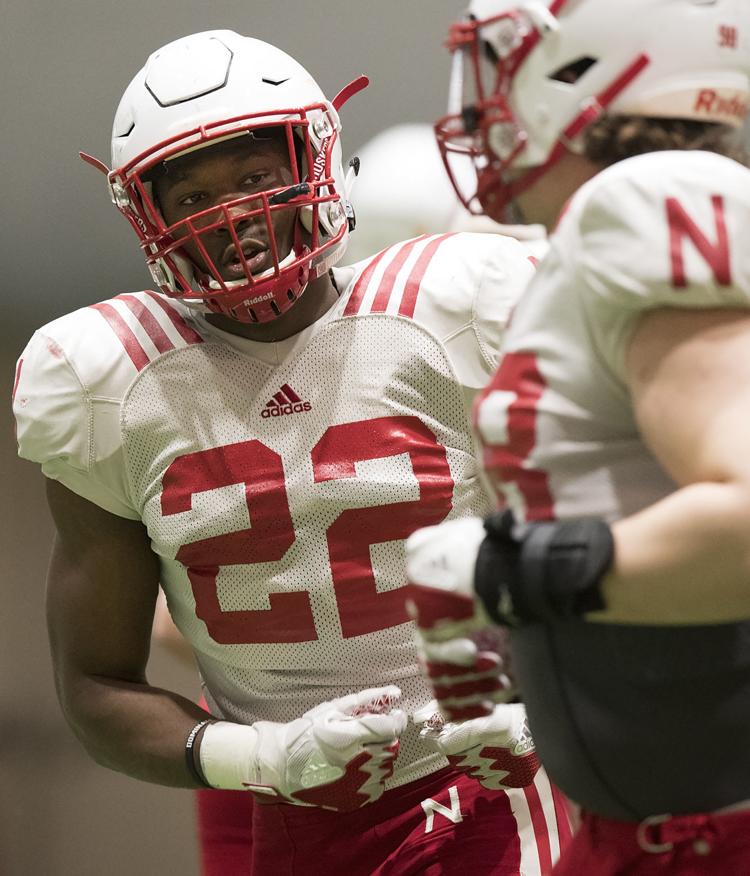 Nebraska football practice, 4.3.2019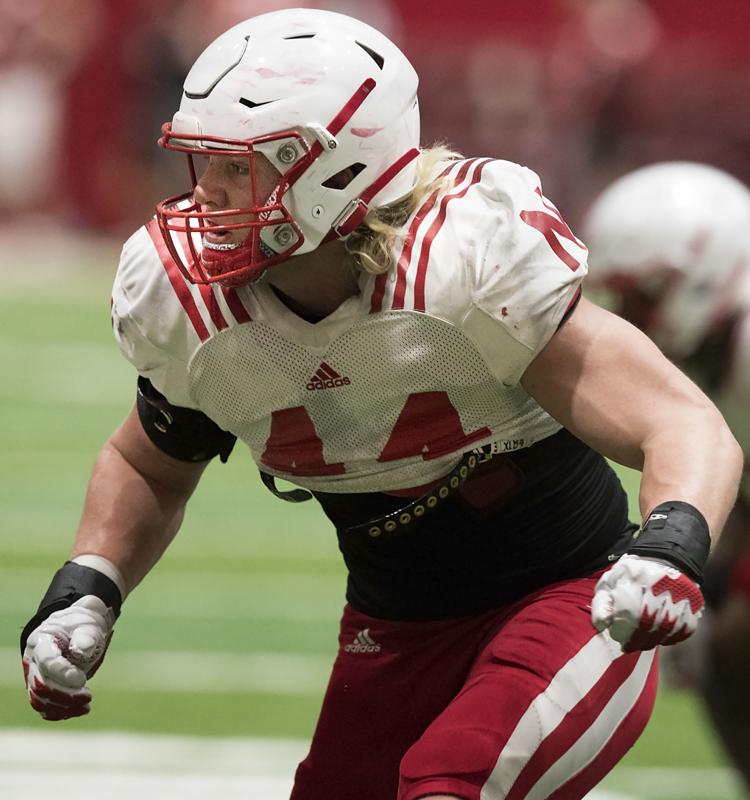 Nebraska football practice, 4.3.2019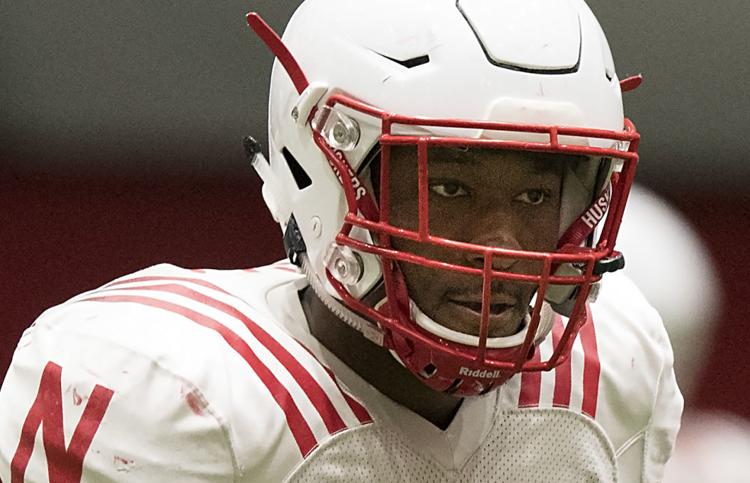 Nebraska football practice, 4.3.2019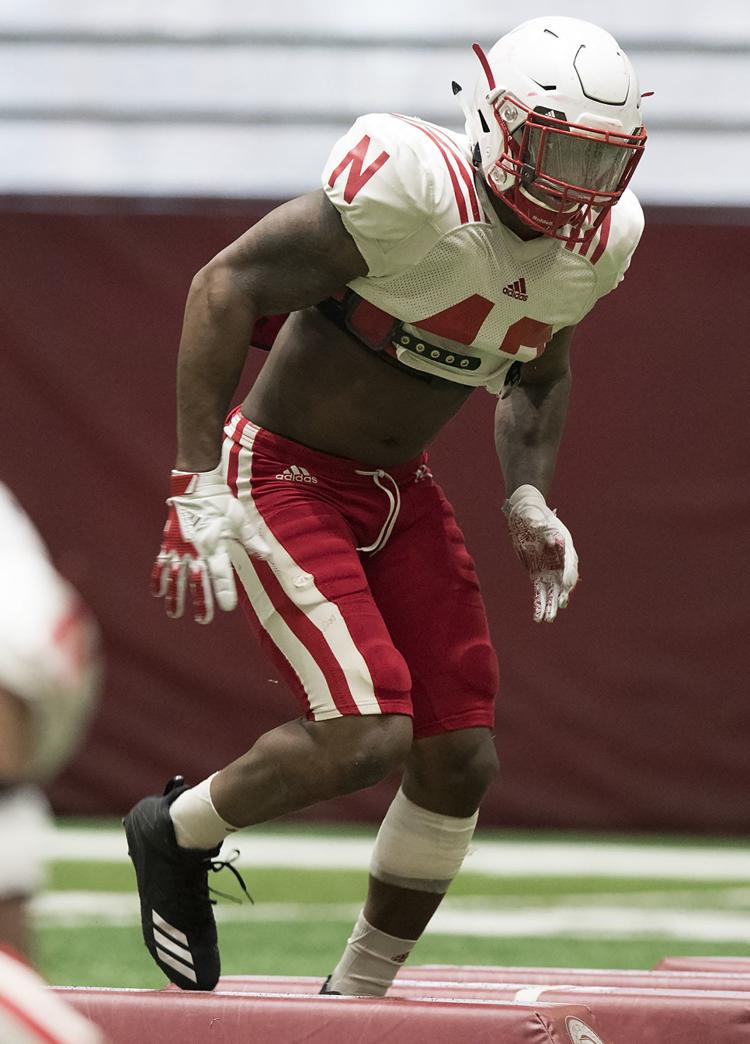 Nebraska football practice, 4.3.2019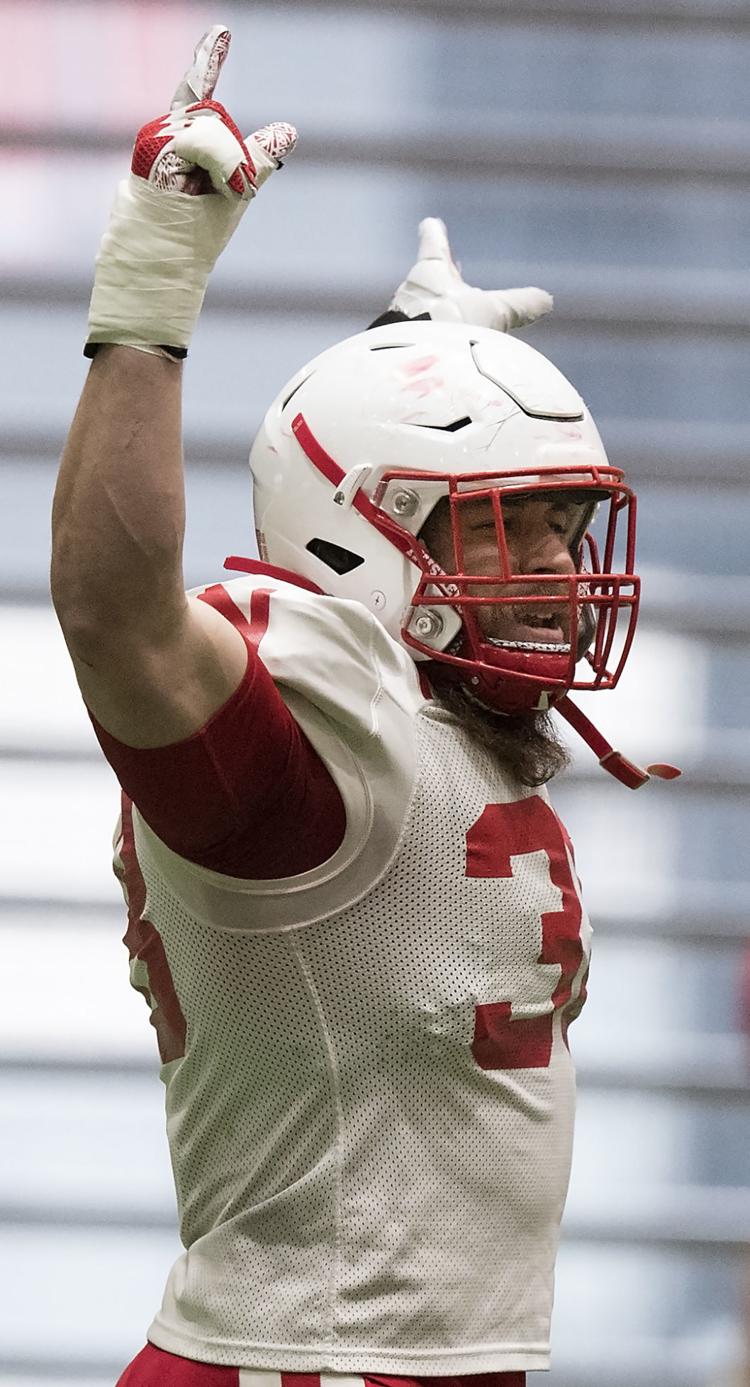 Nebraska football practice, 4.3.2019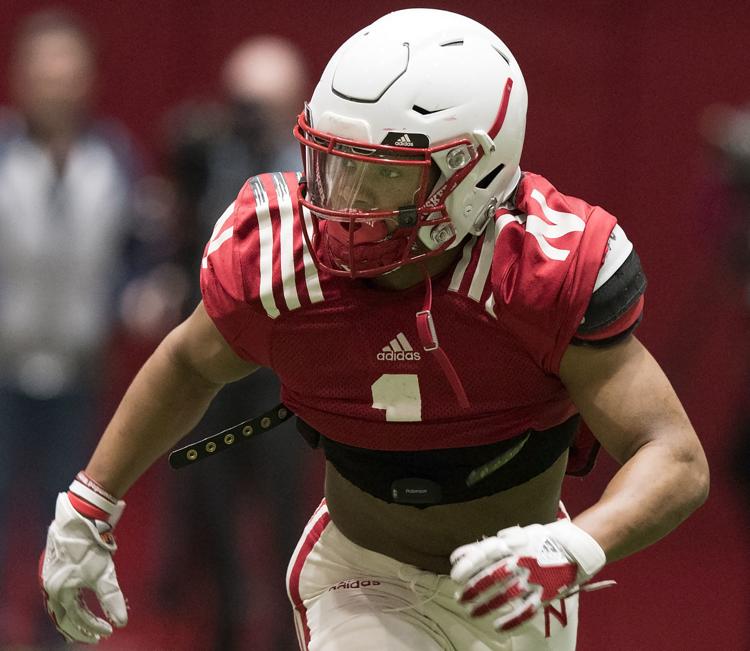 Nebraska football practice, 4.3.2019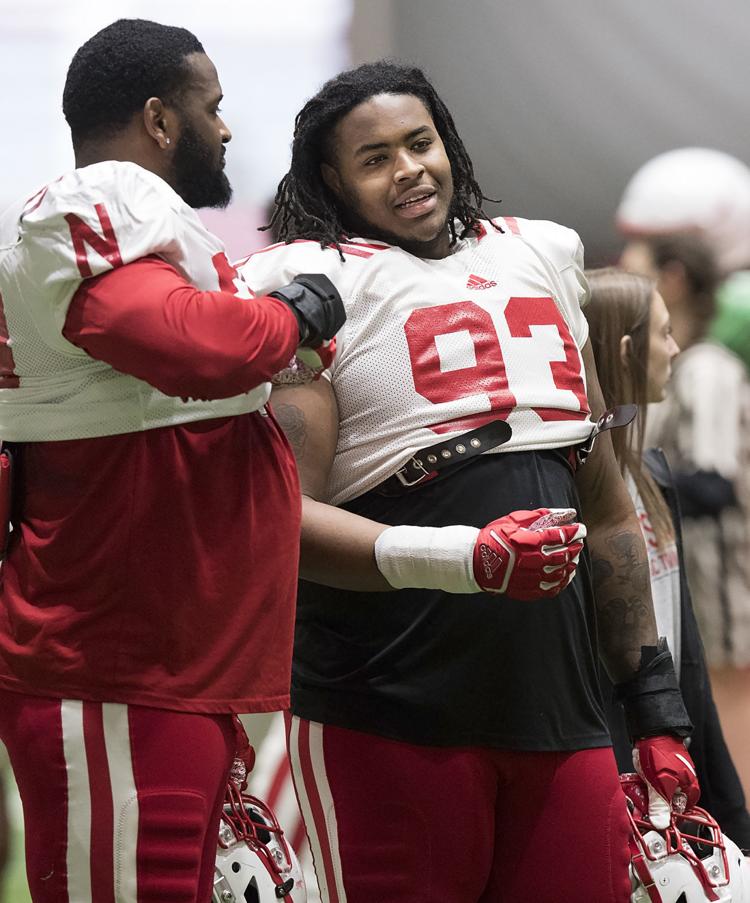 Nebraska football practice, 4.3.2019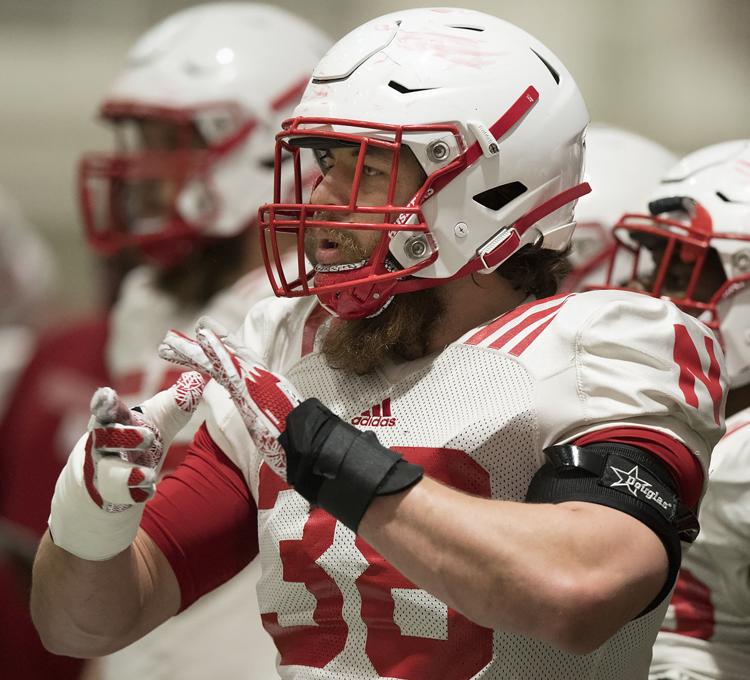 Nebraska football practice, 4.3.2019