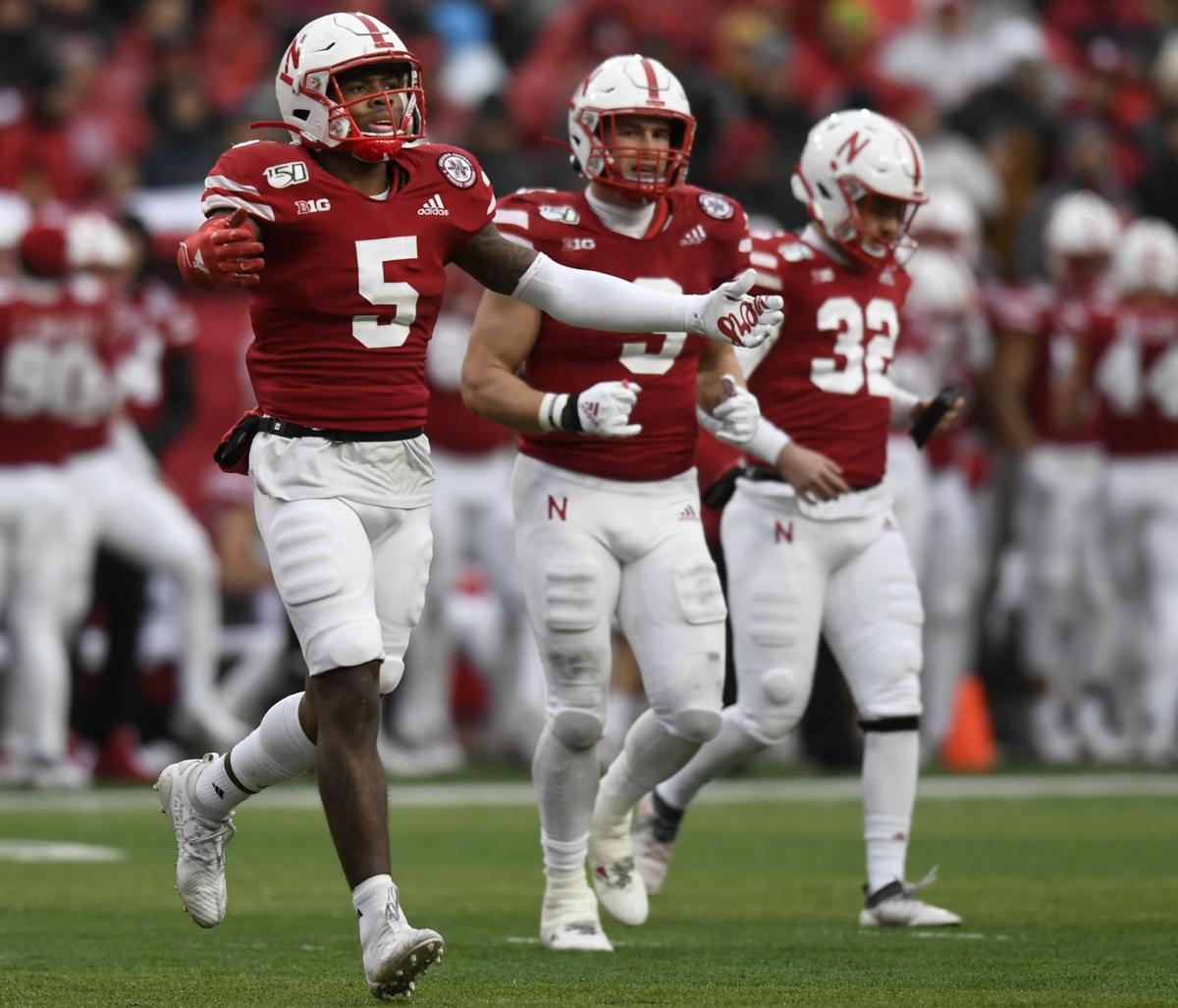 It's generally a fool's errand to try to predict exactly what will unfold during Nebraska's 2021 football season. 
Ah, but there's at least one predictable part. 
Nebraska fans are buying up travel packages for the 2021 Aer Lingus College Classic in Ireland faster than Illinois fans.
"Nebraska is certainly off to a commanding lead in that regard, let's just say," said John Anthony, a representative for Irish American Events Limited, the organizer of the game as well as four previous college football games in Ireland. 
"Our package sales record for any game in Ireland is for this year's game between Notre Dame and Navy coming up this August," Anthony said. "But at this point, compared to the same point 12 months ago, the Nebraska-Illinois game is about 10% ahead of that one. We were thrilled with the initial response by fans — it was huge right out of the gate. And it's still going well."
The Notre Dame-Navy clash set for Aug. 29 is expected to be a sellout, Anthony said. 
So that gives you an idea of interest in the Nebraska-Illinois contest.
"I would say sales are at or above expectations so far," said Anthony, who in October challenged Husker fans to surpass the 28,000 Notre Dame fans who made the trip to Dublin in 2012 for the Irish's 50-10 dismantling of Navy. 
"It's a bit of a marathon, right?" Anthony added. "We announced the game in October on purpose so it gives people almost two years of advance notice. They have time to sign up, they have time to plan their vacation and budget out for it."
Right now, Nebraska and Illinois fans can only buy travel packages for the event. Tickets separate from the packages won't be sold until a few months out from the game. According to the game contract, the university can sell its allotment of tickets — up to 10,000 — beginning Feb. 14, 2021, or perhaps sooner if all of the packages sell out. 
If there are Nebraska fans contemplating buying a package, "They still have time, but it's a finite inventory," Anthony said. "People who are acting first get the bigger selection of options whether you're looking for a three-star hotel or five-star hotel or anything in between. There are only a certain number of hotel rooms. Also: Do you want to be in city center in Dublin? Or do you want to be in a castle or manor house outside of Dublin? 
"Do you want to go over to Killarney or Galway? Do you want to play golf at Ballybunion? Every single thing I've just named has a finite amount of inventory. So the people who go first get options that don't exist as times go on — as is the case with seats in the stadium. You're moving farther and farther from the 50-yard line the longer you wait." 
Anthony's company, Anthony Travel, partners with Nebraska for road trips. So he has an acute understanding of Husker fans' passion. And, yes, Anthony sells this particular experience quite well.
"It's amazing to be in a foreign country and to see your school represented — and represented so strongly where it just takes over a place," he said. "You're in an unfamiliar land (in Ireland). But it's extremely comfortable. You can be in an unfamiliar place and be uncomfortable, but in Ireland you're in a country where people love Americans, embrace Americans. English is the written word everywhere so you can read everything. 
"So it's comfortable, but it's still all new to you. It's a whole different culture. The buildings look different. The restaurants are different. That's exciting for everybody. Travel does something for the soul that just doesn't happen when you're home. If you combine that with the excitement and joy that people have for their alma mater or favorite team, it's a magic elixir. 
"On top of that, you see so many people, which is what's going to happen with the Nebraska faithful, for sure."
Nebraska athletic director Bill Moos expected an enthusiastic response from the fan base. He appreciates all of it. But he has another group of people in mind when he thinks about the game's importance.
"I'm a big believer in cultural experiences for the kids," he said Wednesday. "The main mission is the education. I would say of those kids who are getting this chance, there would be 65 to 70% of them that maybe would never have had a passport. 
"There's a lot of value in this."