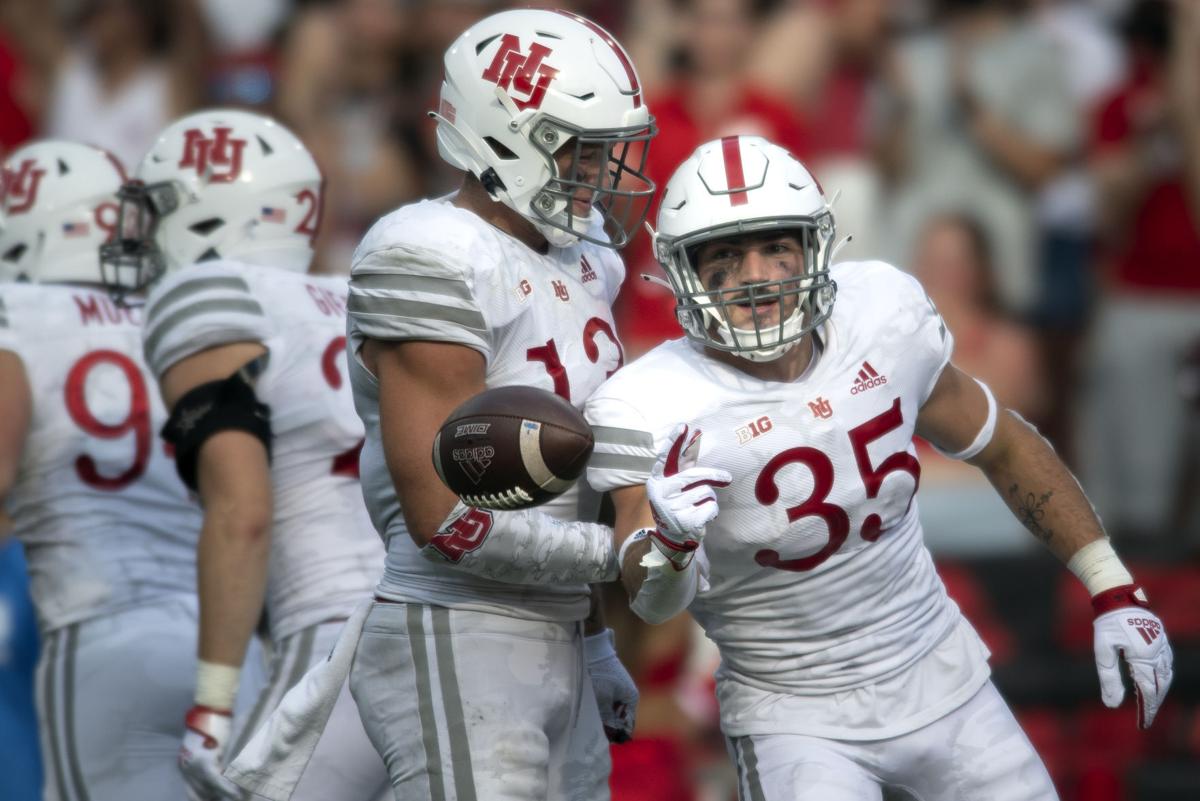 Even as nonconference matchups between Power Five teams become more common, Nebraska enters Saturday's game at No. 3 Oklahoma in something of an unusual situation.
The Huskers are more than three-touchdown underdogs to the Sooners, which, given the recent history of both programs, isn't exactly a shock. It is, though, relatively rare.
NU has hardly ever been even a double-digit dog in nonconference play since joining the Big Ten and has never entered a game with this little chance of pulling an upset in the eyes of oddsmakers.
You won't catch many whiffs of that kind of sentiment around Memorial Stadium, however.
"What type of team would we be if we didn't believe?" Nebraska senior wide receiver Samori Toure said Monday. "We're always going to have belief in ourselves, have belief in our teammates and in our coaches and in our game plan. Just all the work that we've put in through the offseason, how we've bounced back from that Game 1 and had two really strong games, I see no reason why we can't go in there and shock the world."
In fact, most of NU's leadership said this week that they're not wild about playing the nobody-believes-in-us tune.
"I don't really look into it that way. It's more of, we know what we need to do to win the game," junior quarterback and three-time captain Adrian Martinez said earlier this week. "Simple as that. I don't really play too heavily into the underdog card or things of that nature. …
"We need to execute and start fast and finish. Start to finish, we need to play our game. We have to be able to run the ball and need to execute. No turnovers. The stuff we've been talking about all year long as a team needs to happen on Saturday. They're obviously a top-five ranked team in the country and a very good team, so we need to come ready to go in all phases of the game."
Oklahoma has scored 40-plus points 36 times in 55 outings under fourth-year coach Lincoln Riley (47-8 overall) and has crested 50 on 19 occasions. It's a team that's built to score and score a lot.
Nebraska defensive coordinator Erik Chinander said Tuesday he's excited about the chance his defense has to measure itself. The fourth-year defensive coordinator said the preparation is like any other week, but it's impossible not to have a little bit of extra juice for a game like this one.
"A little bit of both, probably," he said. "It's a nameless, faceless opponent every week. And if you don't prepare like it is, then you get snuck up on. You get the trap game. You have to prepare like it's Oklahoma or like it's Ohio State or like we're playing for the national championship every single week, and that's what these guys do and that's no different this week.
"Now, it's going to be exciting to get an 11 a.m. kick where, I don't know what other football games are on. There might be a lot of good games, there might not be as many, but I know there will be a lot of people watching this football game, and I think it's going to be exciting for these guys to go show that, as a defensive unit, what they can do and that they belong."
Nebraska has been three-score underdogs five times so far under fourth-year coach Scott Frost — each of the past three years against Ohio State and also against Michigan and Wisconsin in 2018. The Huskers covered against the Buckeyes and Badgers in 2018, but not in either of the past two seasons against OSU.
In fact, assuming the line closes for NU and OU around the 22-point mark, where it sat on Friday morning, it will be the second biggest point spread against Nebraska since Frost took over, behind only a 28-point gap for last year's opener against Ohio State.
Nebraska came out hot that game, going right down the field and scoring a touchdown, just like it did in 2018 against the Buckeyes in Columbus. Last year, it only forestalled an eventual blowout. In 2018, the Huskers nearly pulled what would have been the biggest win of Frost's tenure at NU.
He's still looking for a signature win. Can the Huskers find it on Saturday?
"We've got a lot to gain and very little to lose in this game, so I just want our guys to play stress-free, not worry about anything and just go attack," Frost said. "I think attack is the key word.
"We've got to run things as fast as we can and try to go get after them and see where we land."