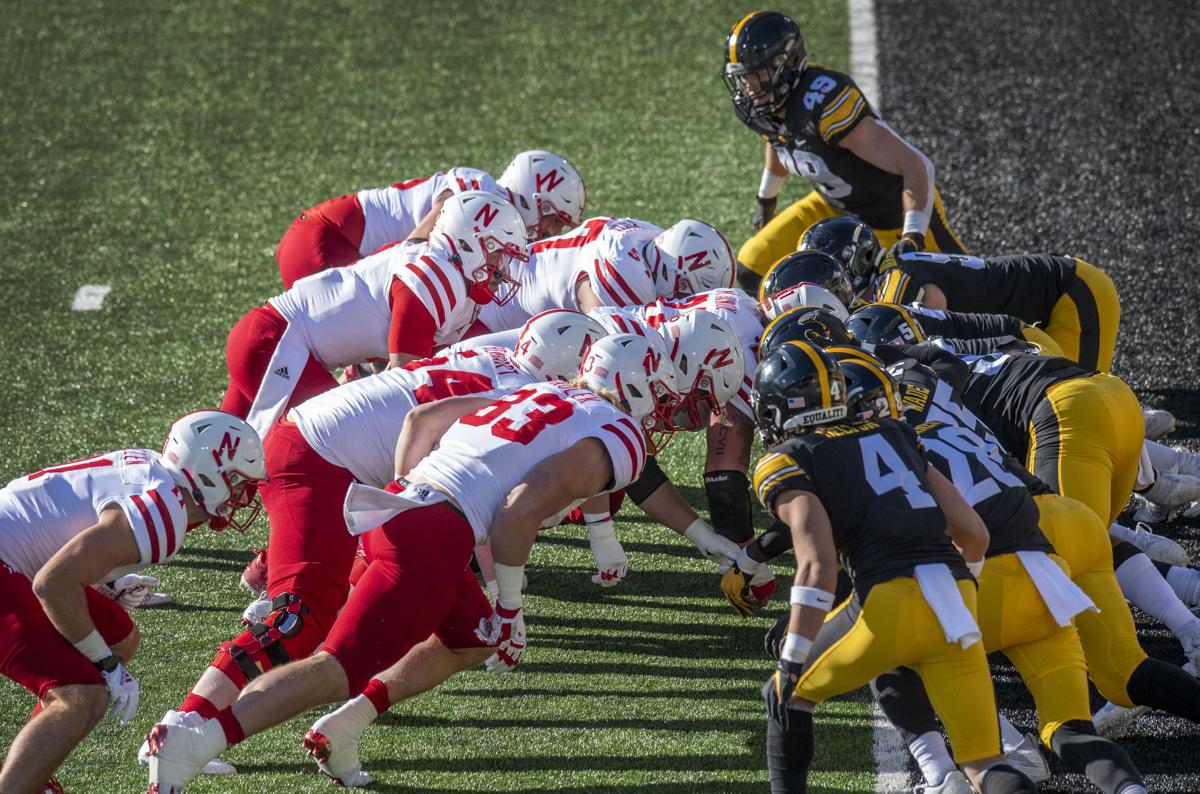 Steven M. Sipple, Parker Gabriel and Chris Basnett recap a busy early week of news ahead of the Black Friday game with Iowa.
Nebraska may be 3-8 heading into Friday's game against No. 16 Iowa, but who's to say there is no intrigue here?
The Huskers, who opened as favorites in Las Vegas, have a chance to end a six-game skid to the Hawkeyes, and the last three games have been close. Friday's game will be the final in scarlet and cream for players like Austin Allen and likely Cam Taylor-Britt.
And, oh, yeah, Logan Smothers is starting at quarterback.
Get your Black Friday shopping done early. To the predictions:
Husker defensive player that steps up …
Chris Basnett (Husker writer): Isaac Gifford makes up for last week's missed tackle on the opening kickoff by helping hold down Iowa's run game.
Parker Gabriel (Husker beat writer): Ben Stille.
Clark Grell (Sports editor): Let's go with the local kid, freshman Isaac Gifford. Maybe a big stuff late in the fourth quarter by the Southeast graduate?
Nate Head (Assistant/online sports editor): Myles Farmer comes up with an interception.
Steven M. Sipple (columnist): Gifford will make a big play on defense and/or special teams.
Who scores the first touchdown for NU?
Basnett: Logan Smothers on a keeper late in the first quarter.
Gabriel: Marvin Scott, 7:35 second quarter.
Grell: Smothers sneaks one into the end zone late in the first quarter.
Head: Austin Allen. Feed the man in his final game.
Sipple: Markese Stepp plows in from 2 with 2:35 left in the first half.
Will we see Heinrich Haarberg in the game at QB?
Basnett: Yes, as a change of pace in the second quarter.
Gabriel: Yes. Third drive.
Grell: Frost hinted at it, but here's guessing Smothers finds a rhythm good enough to take all the snaps.
Head: Yes, a random first-half series before turning back to Smothers.
Sipple: We will absolutely see Haarberg in the game, probably in the first quarter.
Who leads the Huskers in rushing attempts?
Grell: Brody Belt. He showed against Wisconsin he belongs in the game plan for a team with very few RB options at this point.
Head: Stepp. He ran hard against Wisconsin when given the chance.
Sipple: Belt leads the way with 12 carries.
Prediction?
Basnett: Why not? Nebraska goes out with a bang and wins 23-17.
Grell: Iowa, 23-21. Once again, a late field goal does it.
Over/unders
Smothers total offense: 275 yards.
Pass attempts by Smothers: 20.
Sipple: Over, but barely over.
Iowa turnovers created: 1½.
Combined tackles by Luke Reimers/Nick Henrich: 19½.
Combined points at halftime: 21.
Sipple: Definitely under.