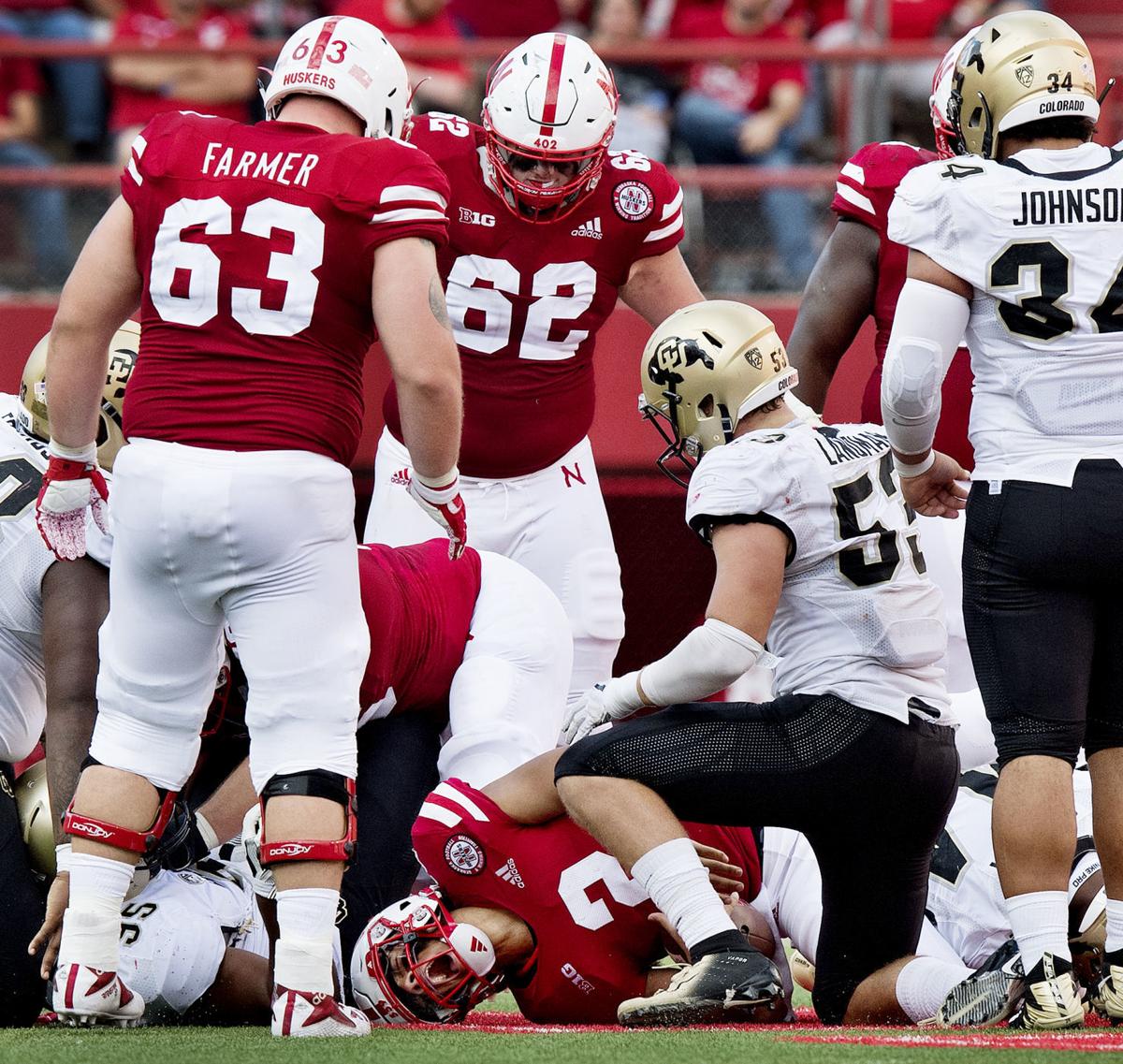 The play in which Adrian Martinez was hurt on Saturday has more than just the attention of Husker football fans.
The Nebraska football staff has submitted video of the play to the Big Ten and Pac-12 conferences. Replays show, at the conclusion of the play, Colorado freshman linebacker Jacob Callier on top of Martinez's right leg, possibly twisting it.
On Monday, Frost was asked if it was a dirty play. The first-year Husker coach stopped short of calling it intentional.
"You never want to think someone on the football field would try to intentionally hurt someone," Frost said. 
However, he added, "We have an angle that doesn't look very good. I don't know what the intentions were, but the angle out there that I've seen doesn't look good at all."
Frost said he had a view of what unfolded from the home sideline. 
"I didn't need (Martinez) to tell me," Frost said. 
A CU spokesman confirmed to the Journal Star on Monday afternoon that the Pac-12 reviewed the play and determined it was clean.
"Our athletic department officials have had discussions with the conference office; no one has been suspended and we are moving forward," Colorado coach Mike MacIntyre said in a statement through the school Monday night.
The Pac-12, though, had a slightly different stance in a statement to the Associated Press, saying, "We have received additional video of the play in question from Nebraska and have been in discussion with the Big Ten Conference. The play is being assessed as part of our internal review process."
Martinez was helped off the field following the play and his right knee was wrapped in ice. Frost said the true freshman is day-to-day heading into preparations for Troy.