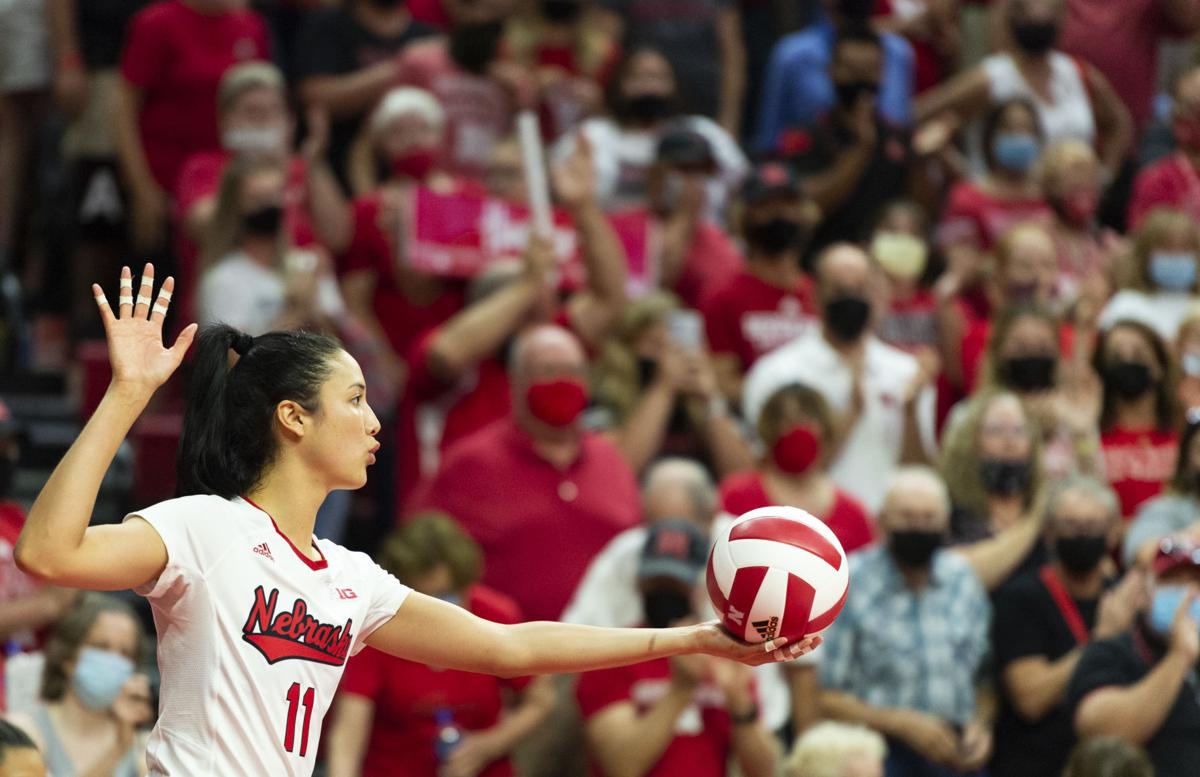 The next frontier for the University of Nebraska and its college athletes in the name, image and likeness game is group licensing. 
The school announced a deal Wednesday with The Brandr Group, which is helping college athletes collectively use their NIL and co-brand with the university's official logos and school marks. 
This means, for example, that you may soon be able to buy a football jersey with Adrian Martinez's name on it or a volleyball sweatshirt with Lexi Sun's name and number, and the athletes, along with the school, would earn a percentage of the proceeds. 
"There's been a great deal of change in college athletics the past few months, but one thing that hasn't changed is Nebraska's commitment to serving and supporting our student-athletes, and this partnership with The Brandr Group is the latest example of that pledge," NU athletic director Trev Alberts said in a news release announcing the partnership. "The Brandr Group will empower our student-athletes to elevate their personal brands, as well as the broader Husker brand. This group licensing agreement enables our student-athletes to benefit financially from their NIL through opportunities like jersey sales, video games and trading cards, while also creating merchandise and unique engagements our fans will treasure."
G B R 🤝 T B G

Nebraska Athletics is excited to announce a group licensing agreement with @tbgusa.

The Brandr Group will empower all Husker student-athletes to elevate their personal brands, as well as the broader Husker brand in group NIL opportunities.#NILbraska 🌽👕🎮🃏🔴

— Nebraska Huskers (@Huskers) September 15, 2021
The Brandr Group, according to the release, manages the group rights programs for players associations in the NFL, MLB and NBA. In recent months, it's been getting into the college NIL scene. 
"There are few brands more recognizable than Nebraska athletics, and we're excited to help write a new chapter into their storied tradition by facilitating new, lucrative opportunities for Husker student-athletes," Wesley Haynes, the chief operating officer of TBG, said in the release. "Now, thanks to this group licensing agreement, they'll be able to benefit from their NIL through co-branded opportunities across Nebraska's merchandising portfolio." 
Athletes from all 24 of Nebraska's varsity sports are eligible to be part of the agreement and it does not inhibit athletes from exploring other types of NIL deals.