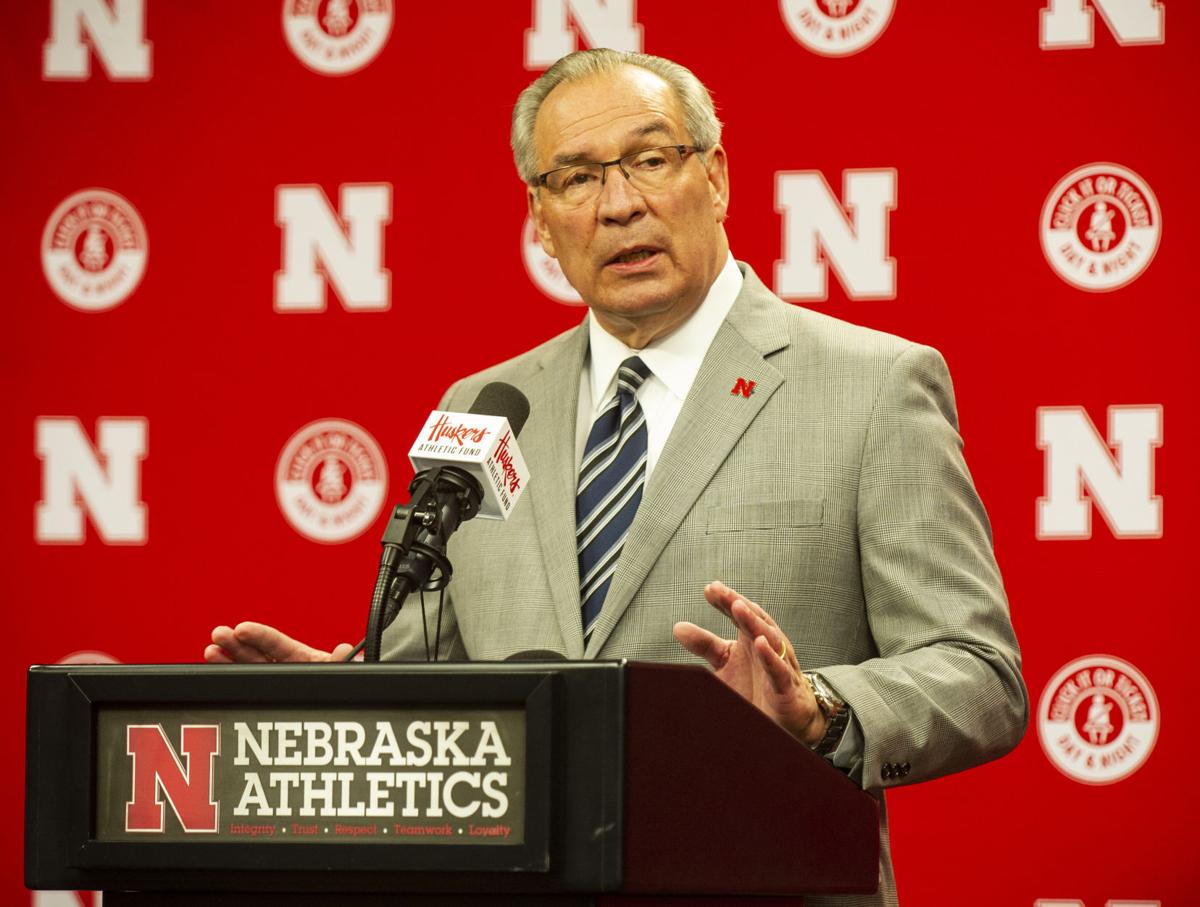 The Nebraska athletic department staff is undergoing some drastic changes in order to help mitigate a projected $100 million deficit in the wake of the coronavirus pandemic and the postponement of Big Ten football this fall.
NU athletic director Bill Moos confirmed to the Journal Star that 51 employees in his department of more than 330 are being furloughed for four months — through the end of 2020 — and the rest are going to see a 10% salary reduction over the same time frame.
Those measures are projected to save approximately $3 million, according to a Friday afternoon news release from the department. 
Moos said the structure is designed to try to ensure that nobody loses their job permanently. He added that he's hoping to be able to move forward more normally in 2021.
"This one is designed to furlough people whose good work is not going to be needed in the fall because we've got no events," Moos said. "What we're going to do is go four months, and I'll tell you why. That gets us to Jan. 1, and I want that to be a new day.
"Moralewise, let's suck it up for these four months. There aren't going to be any events. And then we're all back at it Jan. 1."
A 10-game schedule with partial or no capacity at Memorial Stadium would have created a major hole in that number, too, but the Big Ten's distributions to each school, driven by television money, have topped $50 million in recent years. Instead, though, there is no football this fall and still months of uncertainty before a potential second-semester season that would assuredly be limited both in terms of the number of games played and the possibility of any ticket revenue.
"Here's this bottleneck here, we've got this big bottle and now we're down into the bottleneck, but there's a big bottle on the other side, too," Moos said. "Let's hang together for four months, but then you just have to hold your breath and hope the pandemic is over."
These are the kinds of decisions athletic directors even in the richest conferences are facing as the pandemic continues. 
Another cut made involves the training table that normally provides food for athletes, which is being shut down beginning Monday. Athletes on scholarship who live off campus will get an extra allotment of money on their checks for food, while on-campus scholarship athletes will can still use the dining halls. 
"We're competing against an opponent that we don't understand," Moos said. "You try to prepare for it as best you can and hope it's gone, but you don't know. Are we going to be sitting here on Aug. 20, 2021 having the same conversation? If we are, some people are going to be out of business."