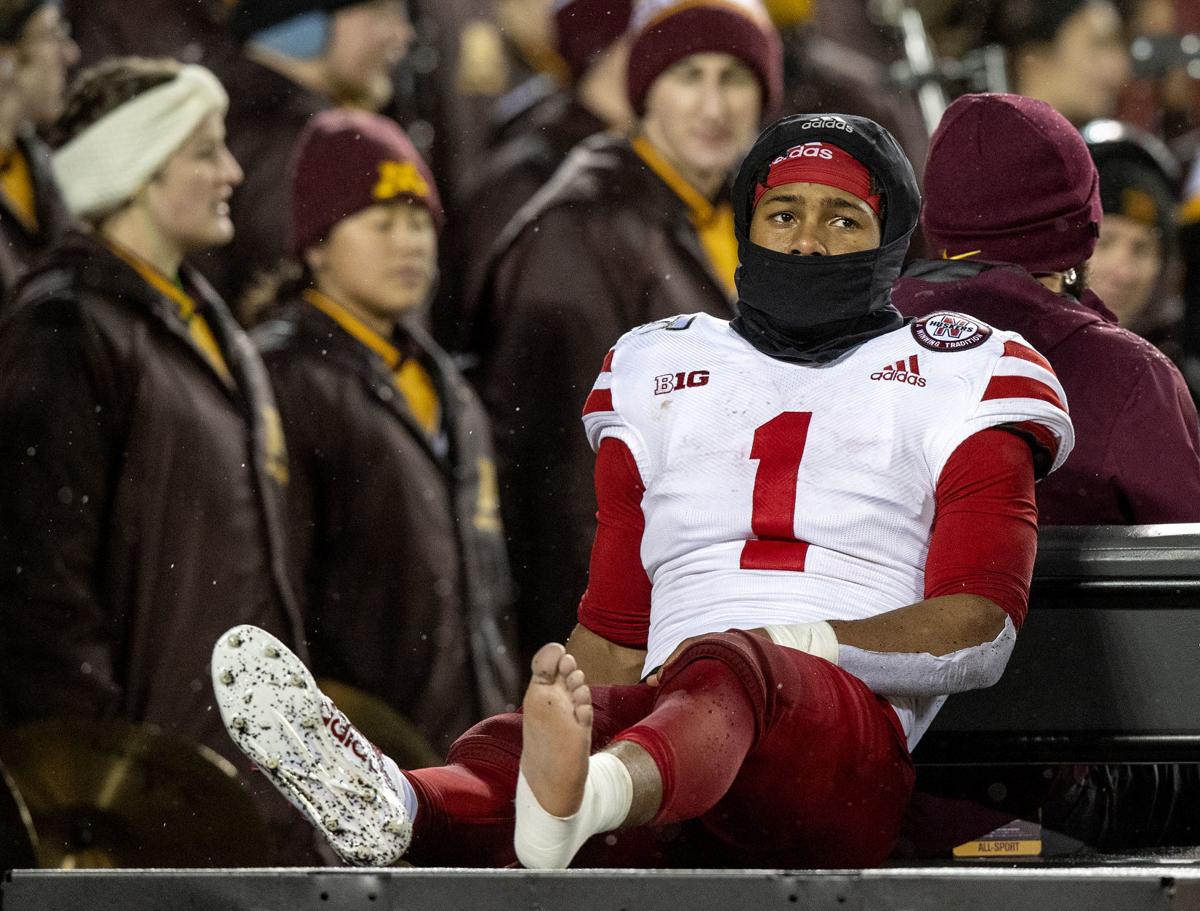 With JD Spielman and Adrian Martinez battling injuries, Wan'Dale Robinson was expected to have a big role in Saturday's game at Minnesota.
Robinson, however, was not in the game long.
The true freshman left the field in the second quarter after suffering an apparent left foot or ankle injury. Robinson was carted off the field and his left shoe was off.
Robinson immediately went to the medical tent after being helped off the field by two medical staff members. He then left on the cart and didn't return.
The injury came on a 5-yard rush in the early stages of the second quarter.
Spielman, who left during the second half of the Northwestern game with an undisclosed injury, returned Saturday. The junior wide receiver had three first-half receptions for 59 yards, including a 51-yarder in the first quarter. He also had a pair of fumbles, but Nebraska recovered both. 
Martinez did not play. He made the trip but did not suit up and watched the other quarterbacks go through drills while wearing sweats.
Nebraska had Noah Vedral, Luke McCaffrey and Andrew Bunch on the travel roster. Vedral was seen limping after a fourth-quarter series and did not return to the game.
Senior running back Wyatt Mazour did not make the trip because of injury.
"First of all, I want to get healthy," NU Scott Frost said of what he wants to get out of the upcoming bye week. "There's several guys nicked up, several guys playing through things. I think the guys need to get away for a little bit and recuperate mentally and physically, but when we come back, the basics of what we do need to be better."
Pass-rush trouble: Nebraska's quarterbacks were sacked four times against Minnesota and were harassed regularly.
Through seven games, Husker quarterbacks have been sacked 19 times.
"They got pressure on us once with three-man rush and honestly I think we held and they didn't call it," Frost said. "We've got to give our quarterbacks more time."
Frost added that he doesn't think, generally speaking, it's an issue of being underpowered.
"(Head strength coach Zach Duval) has done a great job and I've seen some of those guys on our team move weight in the weight room and, when you move that much weight, you shouldn't get pushed around."
QBs beat up: Through seven games, quarterbacks have accounted for 130 of Nebraska's 309 rushing attempts, a number that Frost said Saturday is too high.
Sophomore Adrian Martinez was injured on a running attempt last week against Northwestern and Noah Vedral came up limping against Minnesota after one, too.
Vedral rushed 15 times for 49 yards overall against the Gophers.
"We need to have a more reliable run game without having to lean on our quarterback having to run all the time," Frost said. "We have two quarterbacks nicked up right now and it's because that's been some of our most productive runs. I'm not used to coaching an offense like that."
Steven M. Sipple and Parker Gabriel review Nebraska's game Saturday night at Minnesota and take questions.
Bunch finishes: With Vedral on the sideline and the game in Minnesota's hands, Frost went to Andrew Bunch for the final 8 minutes of the game.
Bunch was 1-for-6 for 13 yards and he was sacked once.
Frost was asked about going to Bunch instead of McCaffrey, the true freshman, on his postgame radio show.
"We had a long talk on the headset about, putting Luke in," Frost said. "He's obviously next on the depth chart. But at that point in the game, I think being down four scores, with two injured quarterbacks, we kind of decided who we were going to need in the game in a couple of weeks, and if that's one of the games we need to play Luke, we certainly didn't want waste one with eight minutes left in the game."
McCaffrey can play in three more games without burning his redshirt.
Bando, Warner get reps: Broc Bando, a 6-foot-5, 310-pounder, saw his first significant action as a Husker. He took over for Trent Hixson at left guard in the first half.
Kade Warner also saw his first significant action of the season. The sophomore wide receiver hauled in three passes for 38 yards, including a long of 26.
The Scottsdale, Arizona, native had been battling injuries for most of fall camp and throughout the first part of the season.
Redshirt freshman Brody Belt, a walk-on from Millard West, got his first carries in a Husker uniform. He broke free for a 21-yard run on his first carry in the fourth quarter.
Husker senior Jaron Woodyard made his first career start.
"We need more people that are reliable weapons on offense right now," Frost said. "It just is what it is. Last game when JD went down we had Wan'Dale and he was making plays. Today with Wan'Dale down we were one down again, waiting for more guys to step up and make some plays. But we still need more of them and we've been waiting on some of these guys to step up and make plays for a long time and it just hasn't happened yet."
Fake punt flips field and game: Nebraska, desperately looking for a spark on offense, went to the bag of tricks early in the third quarter.
NU faced fourth-and-3 at the Husker 47-yard line and lined up to punt. The snap went to Austin Allen, who got 2 yards. He needed 3.
The Gophers were unable to capitalize offensively, but punter Jacob Herbers pinned the Huskers inside the 5-yard line.
"We had to try something," Frost said. "(Minnesota) was looking for it, so that probably wasn't the right situation."
Third-quarter struggles continue: Frost, after the Northwestern game, said the Huskers needed to address the slow starts out of the break, and he hinted at running some scrimmage-like plays.
The Huskers came out of the locker room Saturday night and lined up and ran some plays on air.
Minnesota drove down the field in five plays and 63 yards to take a 21-0 lead. NU's offense followed by turning to ball over on downs when the fake-punt attempt fell short.
Nebraska has given up points — one field goal and four touchdowns — out of halftime in each of its five conference games. Meanwhile, NU has punted or has turned the ball over on downs on its first offensive series in each of those games.
That's a 31-point difference … just after halftime.
Penalty trouble: The penalty line in the final stats packet didn't look too alarming. Nebraska committed five penalties for 33 yards.
However, they were costly penalties.
An illegal block penalty on Kanawai Noa wiped out a 32-yard pass play to Robinson in the second quarter, and false-start penalty led to a three-and-out before halftime.
Khalil Davis, who was back from a one-game suspension, was flagged for a personal foul midway through the third quarter, which aided Minnesota on its fourth touchdown drive of the game.
Talking weather: The weather was a storyline for much of the week.
The game-time temperature was 37 degrees, marking the second-coldest October kickoff at TCF Bank Stadium.
Flurries fell during the game and wind had a presence, though the weather didn't have any effect on the Gophers.
Photos: Minnesota dominates punchless Nebraska
Nebraska vs. Minnesota, 10.12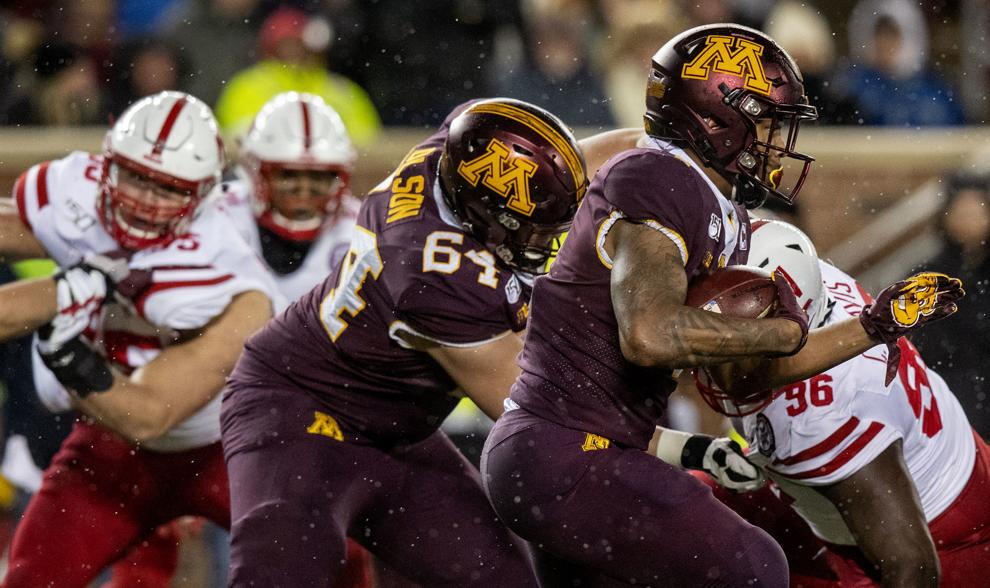 Nebraska vs. Minnesota, 10.12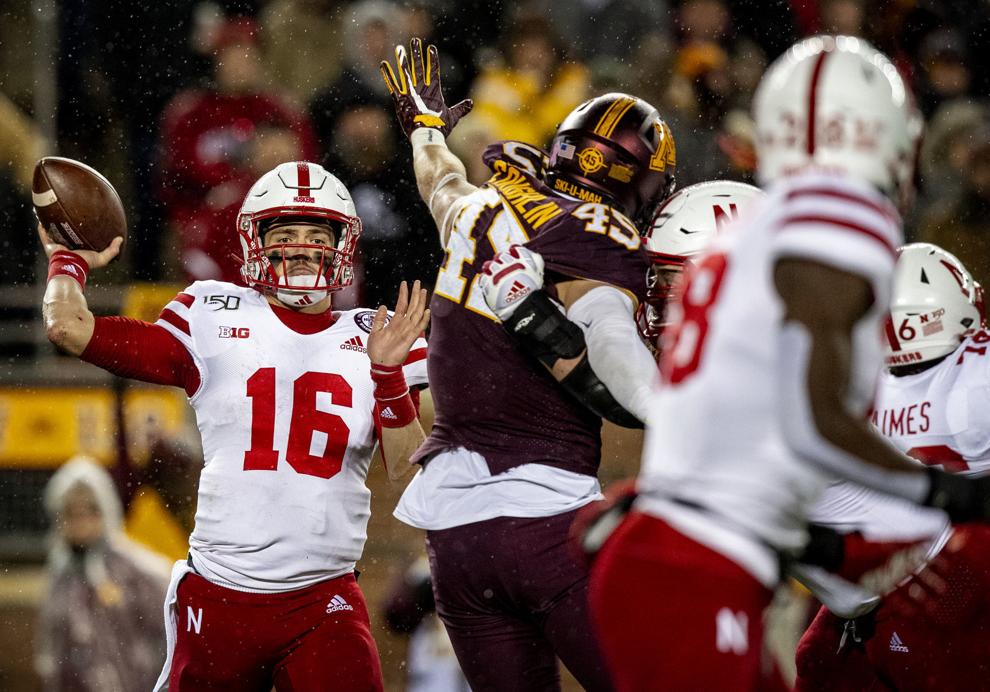 Nebraska vs. Minnesota, 10.12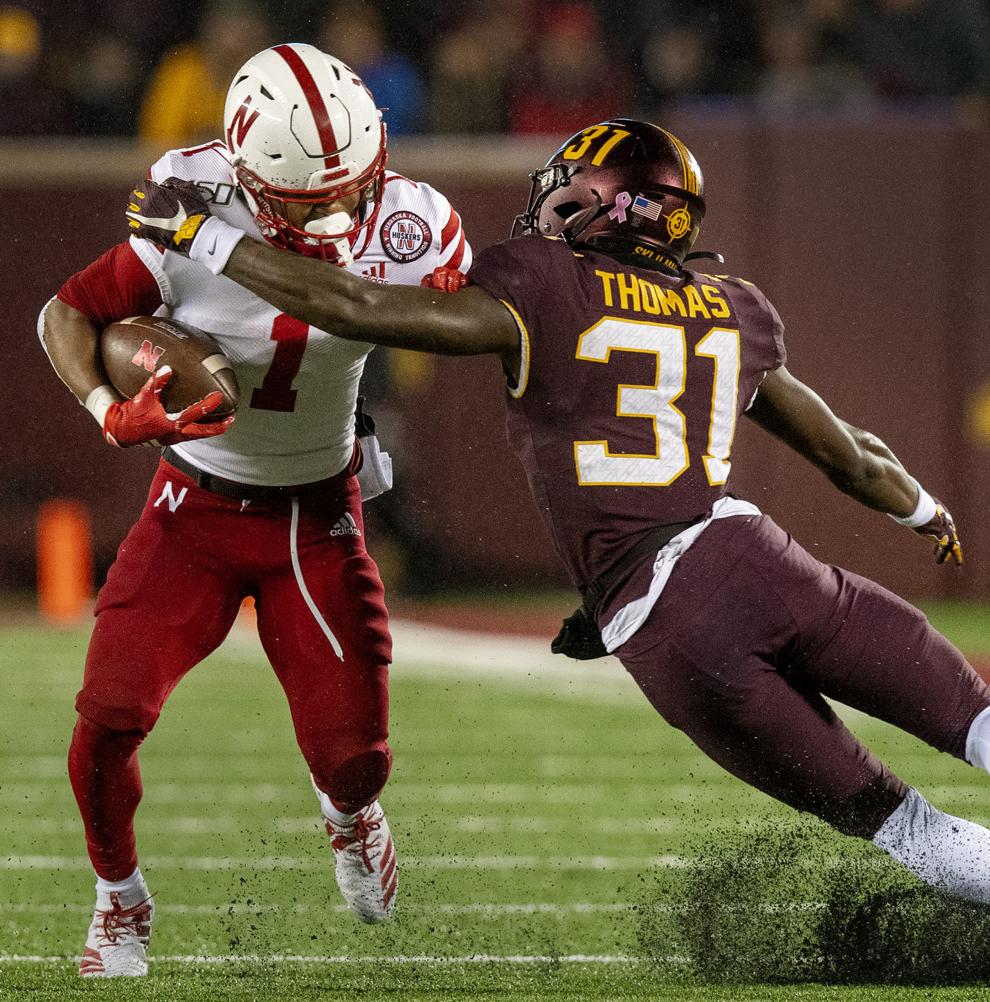 Nebraska vs. Minnesota, 10.12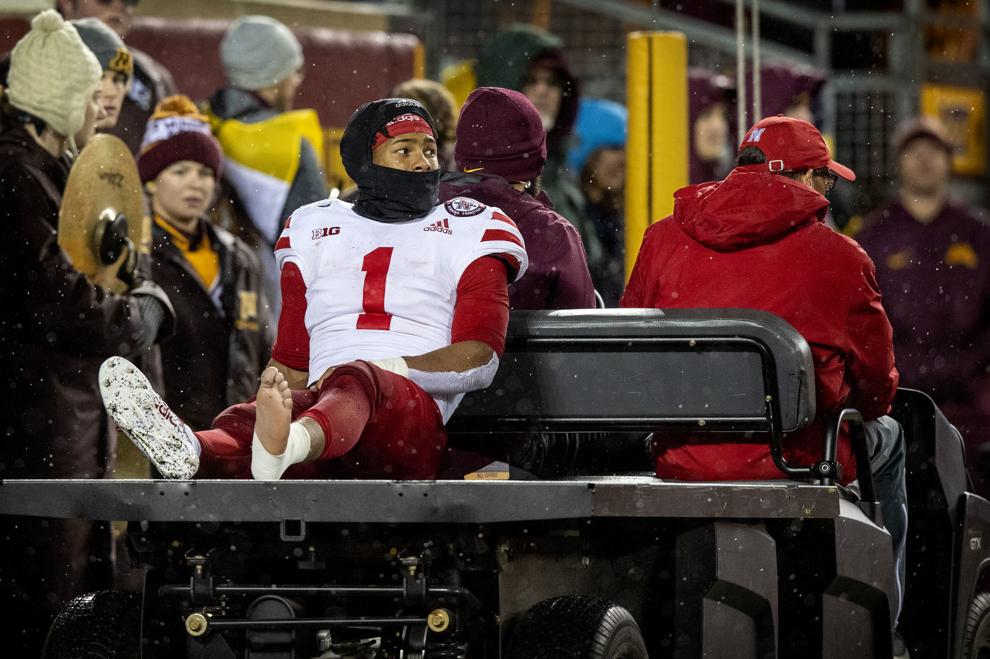 Nebraska vs. Minnesota, 10.12
Nebraska vs. Minnesota, 10.12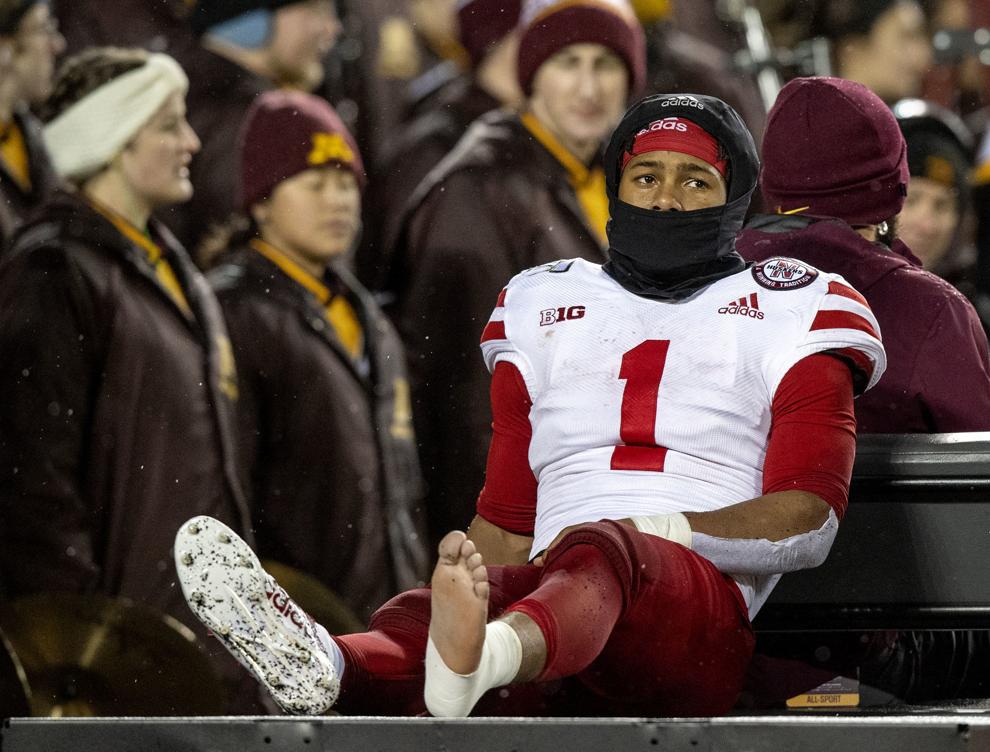 Nebraska vs. Minnesota, 10.12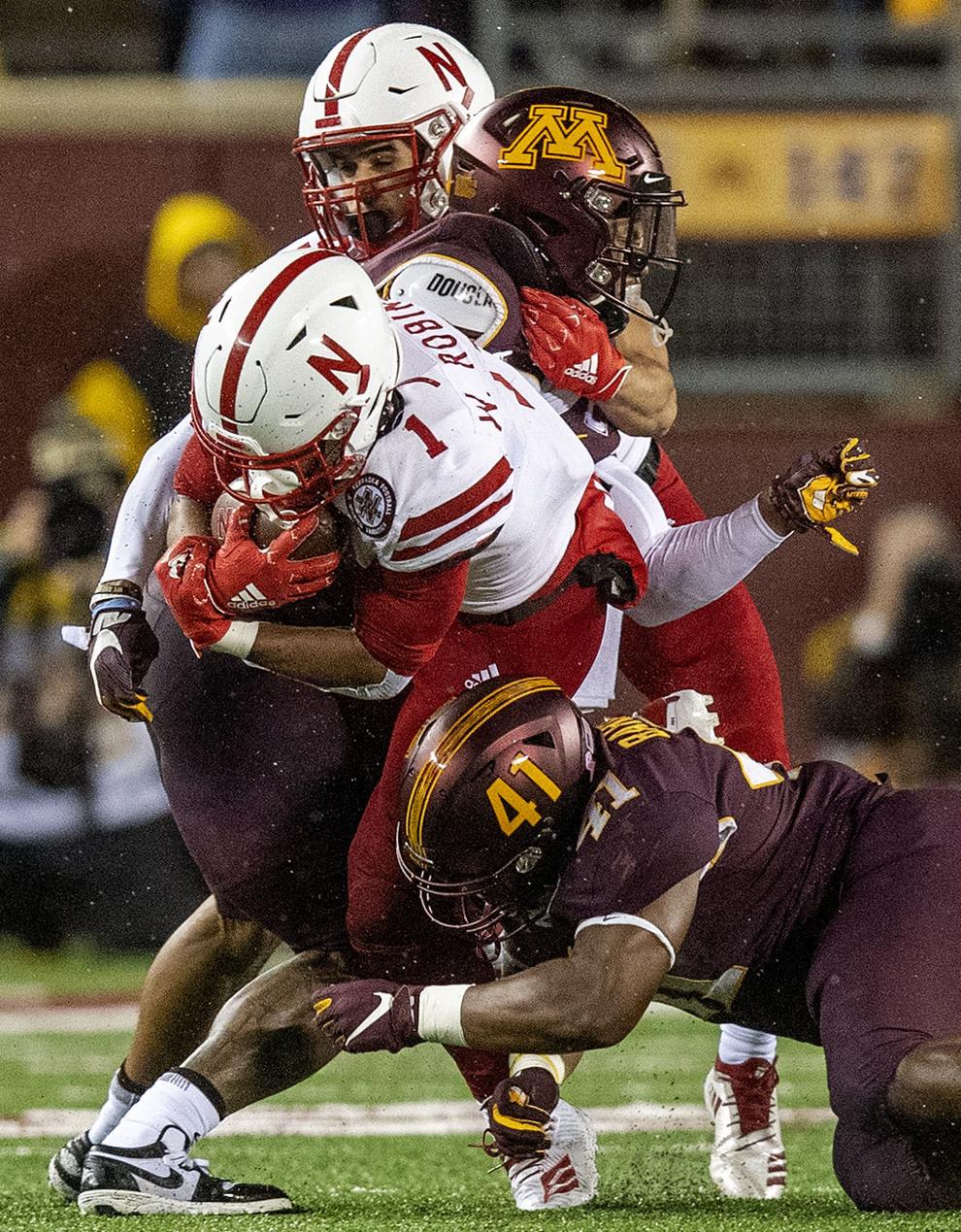 Nebraska vs. Minnesota, 10.12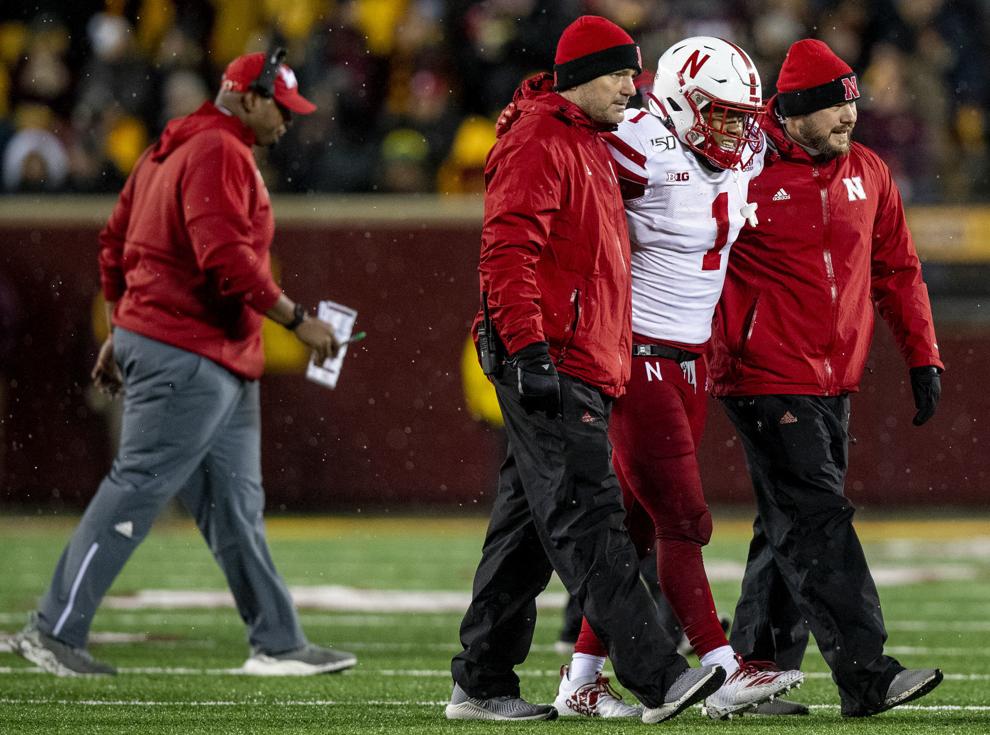 Nebraska vs. Minnesota, 10.12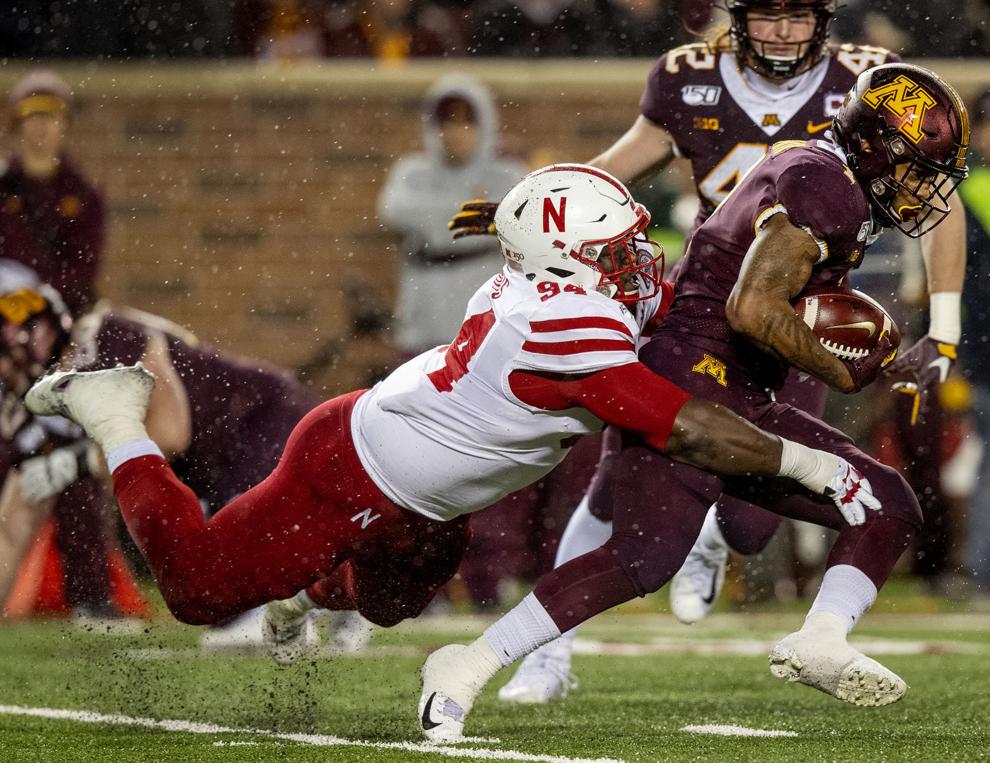 Nebraska vs. Minnesota, 10.12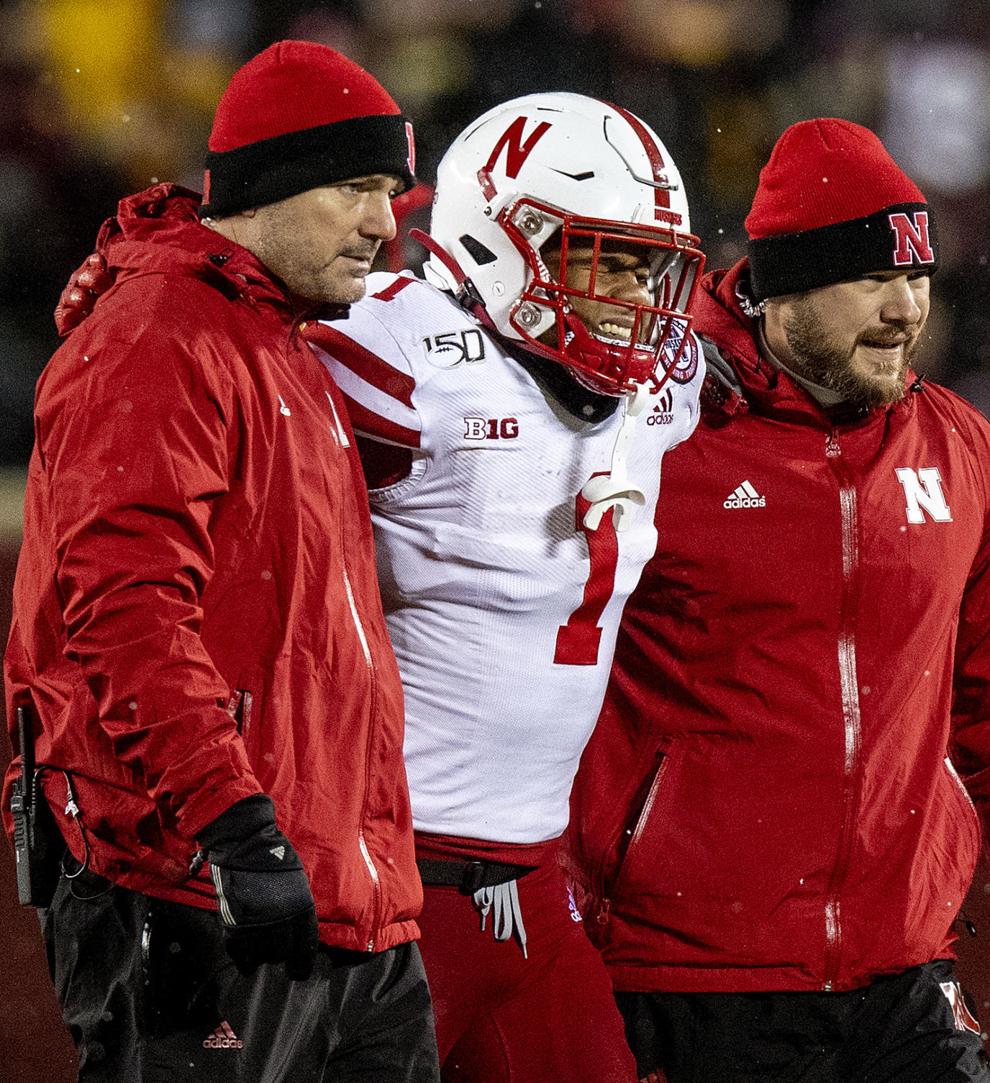 Nebraska vs. Minnesota, 10.12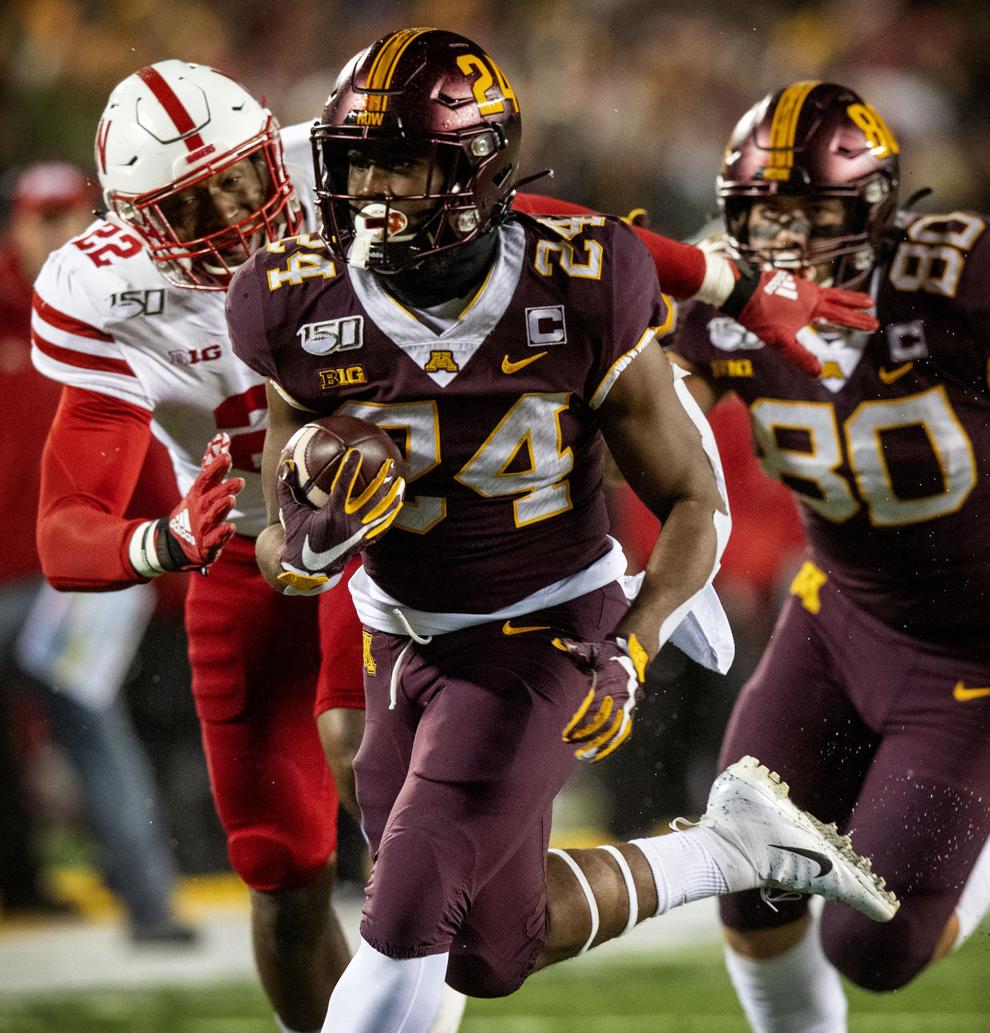 Nebraska vs. Minnesota, 10.12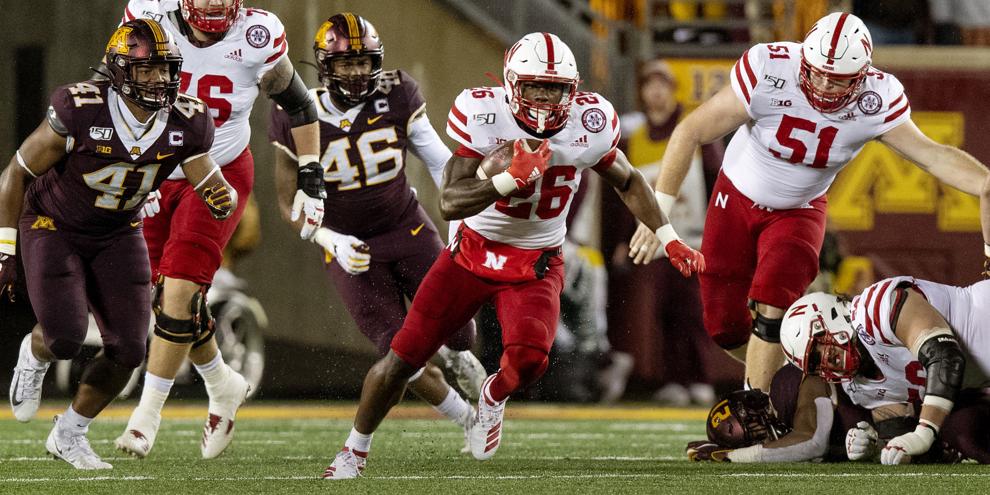 Nebraska vs. Minnesota, 10.12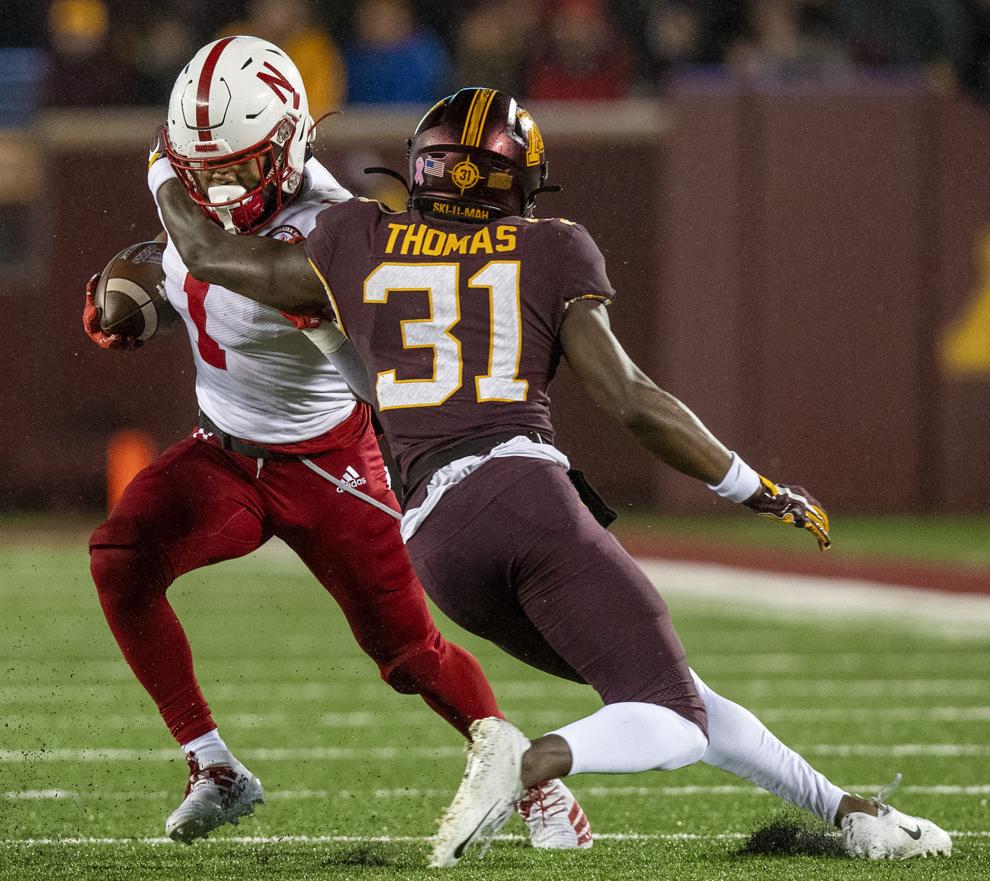 Nebraska vs. Minnesota, 10.12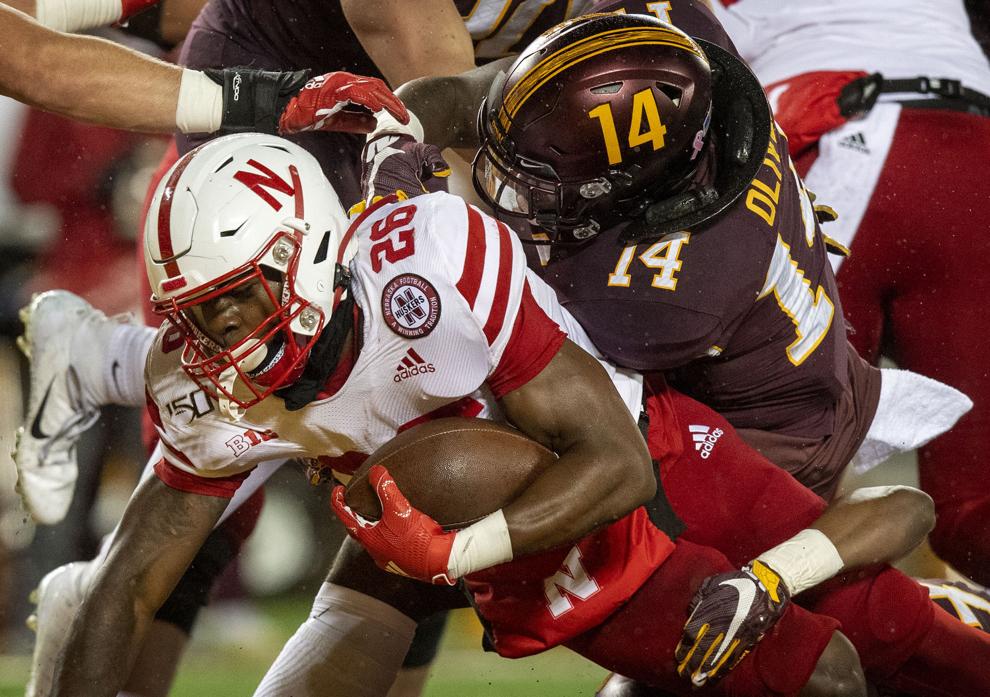 Nebraska vs. Minnesota, 10.12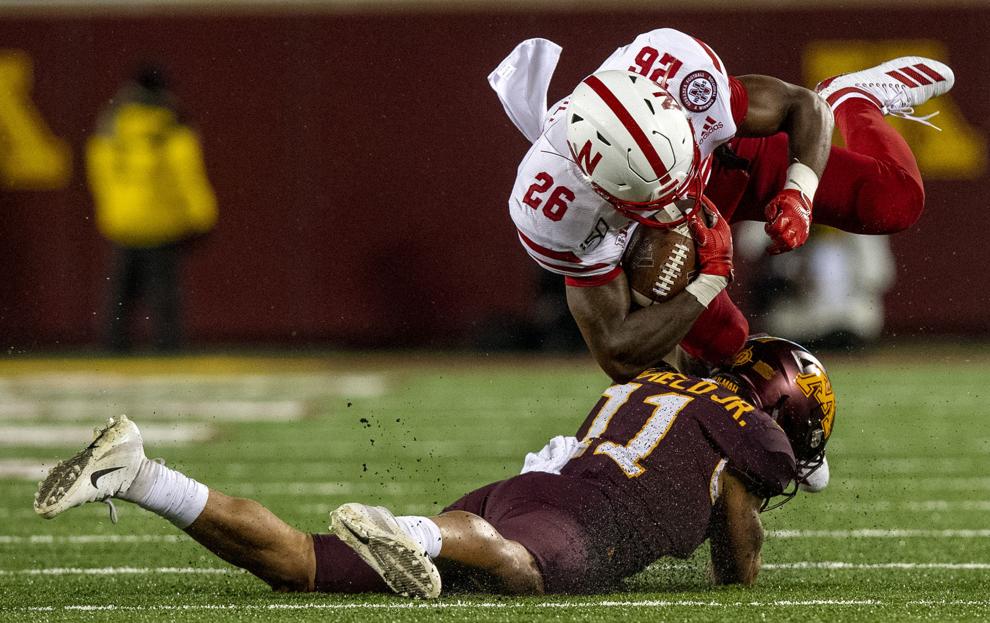 Nebraska vs. Minnesota, 10.12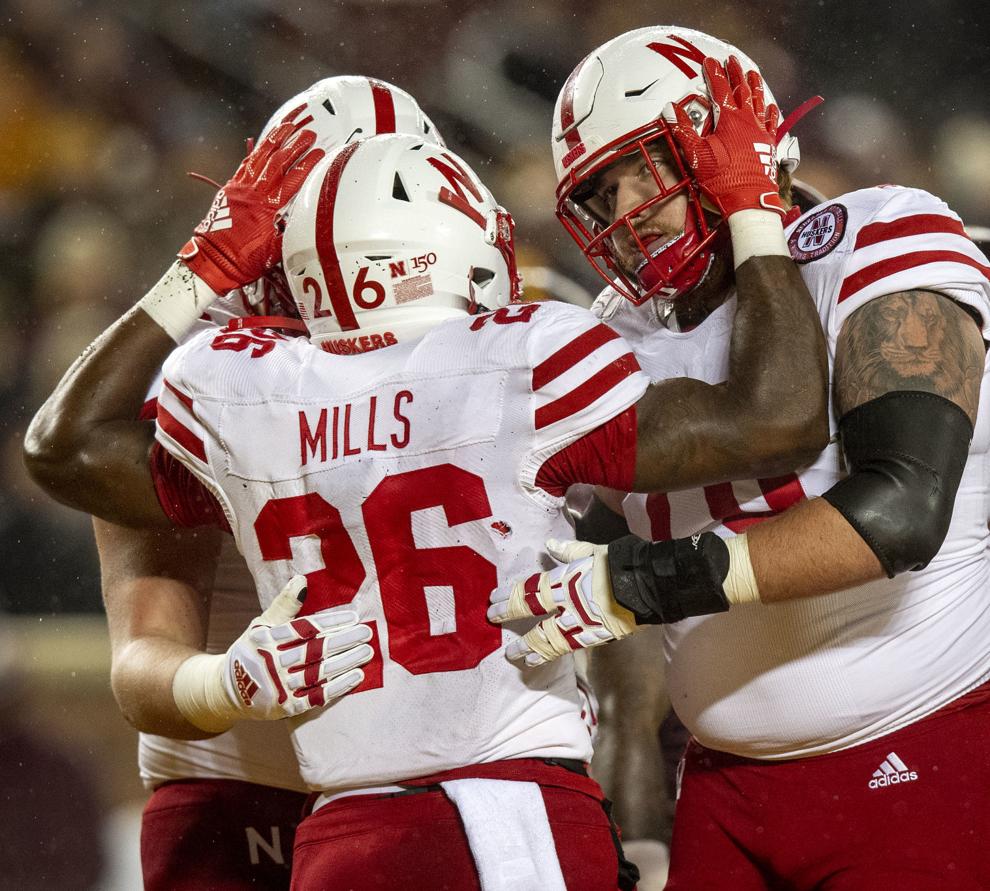 Nebraska vs. Minnesota, 10.12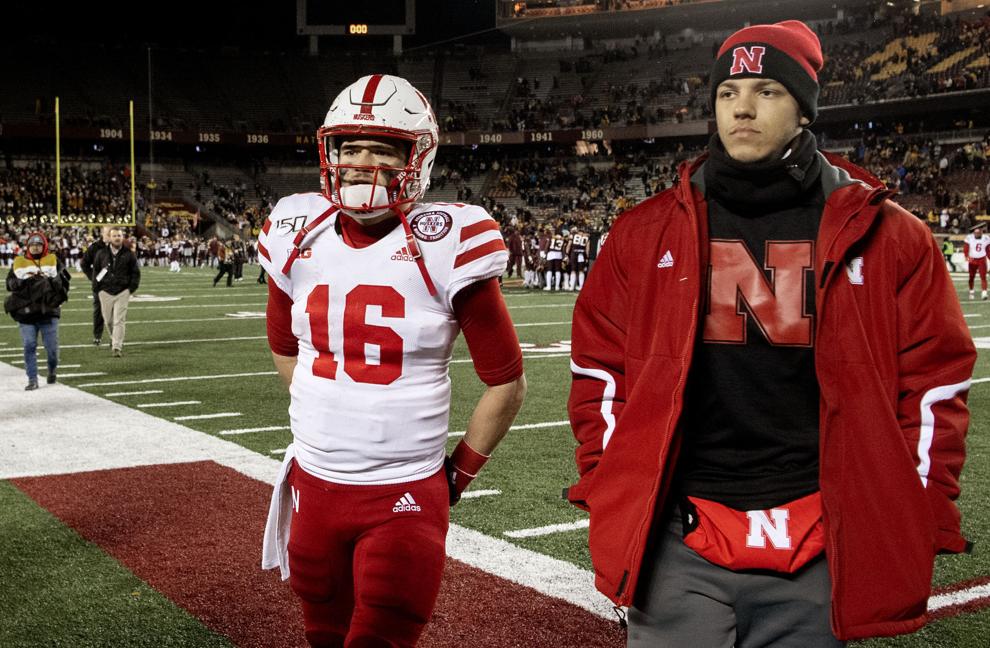 Nebraska vs. Minnesota, 10.12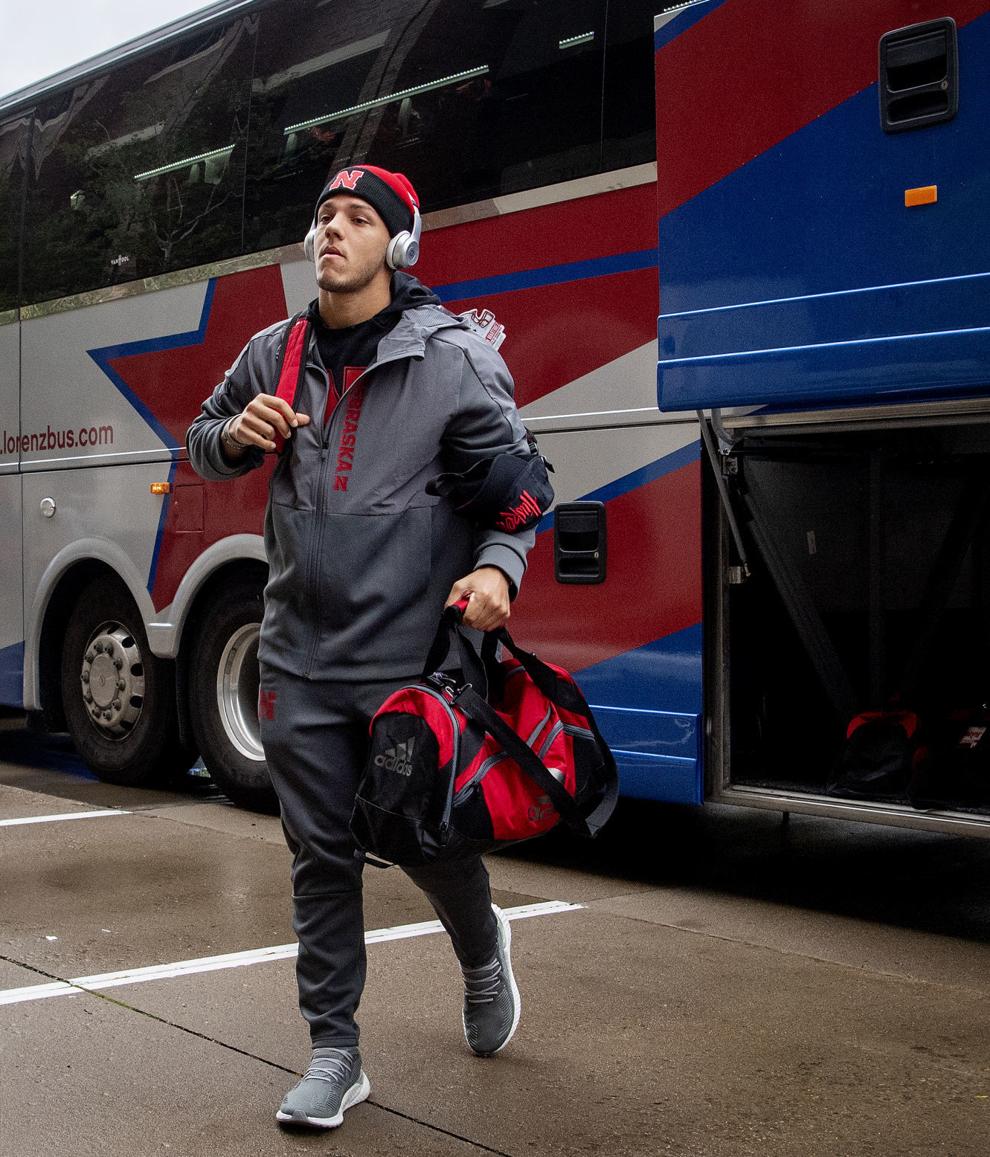 Nebraska vs. Minnesota, 10.12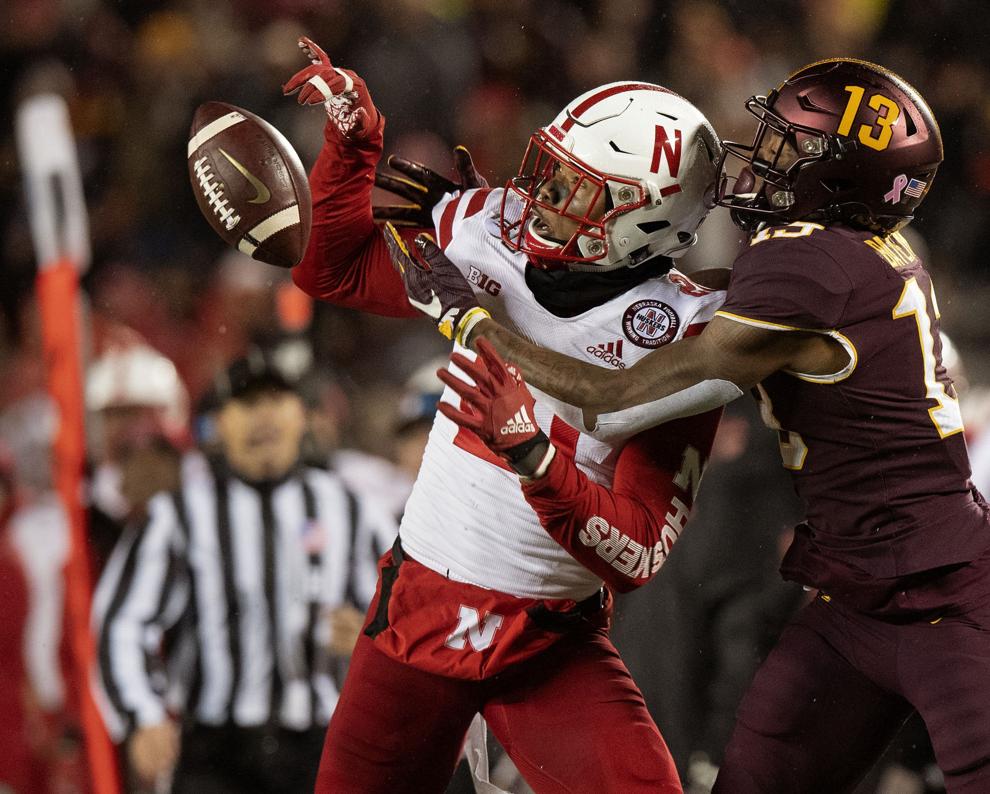 Nebraska vs. Minnesota, 10.12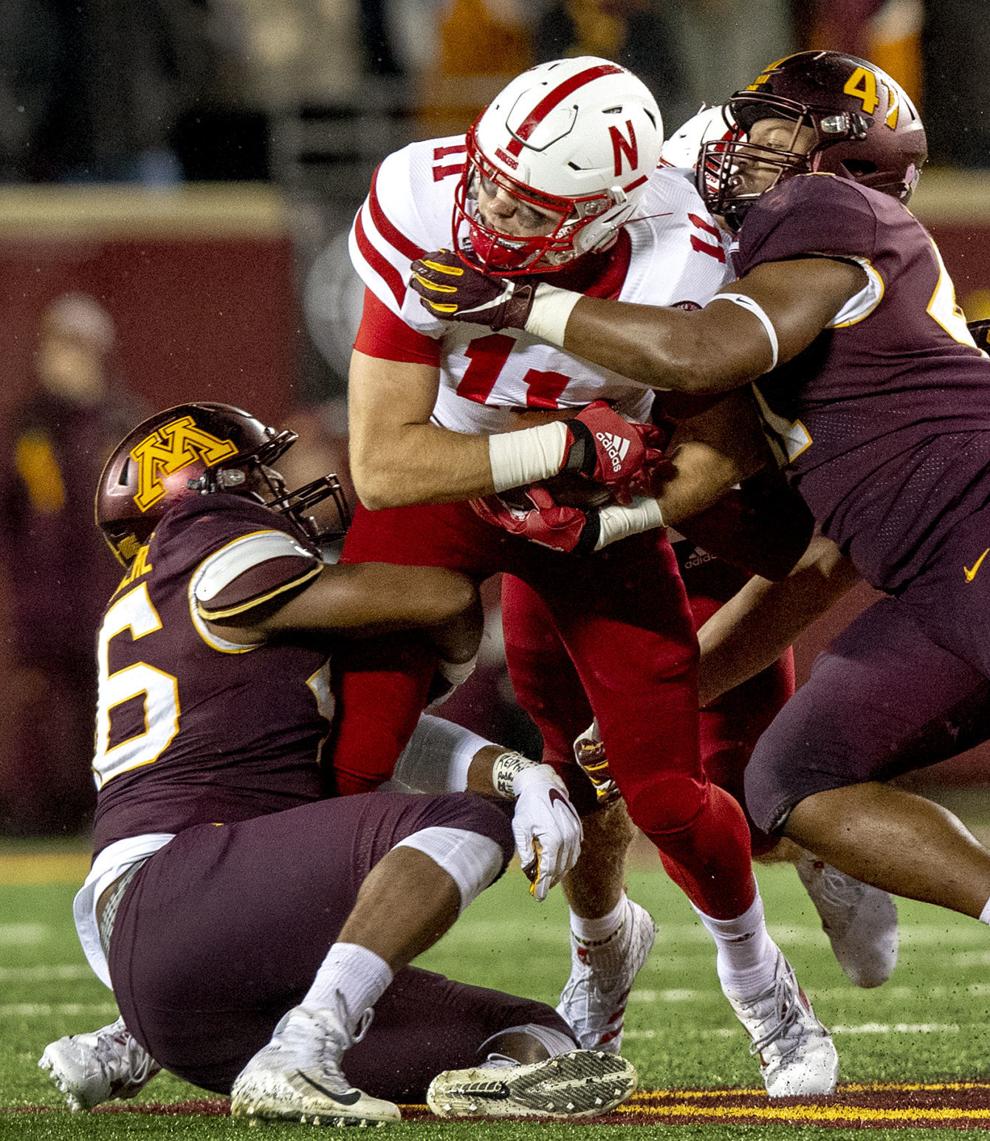 Nebraska vs. Minnesota, 10.12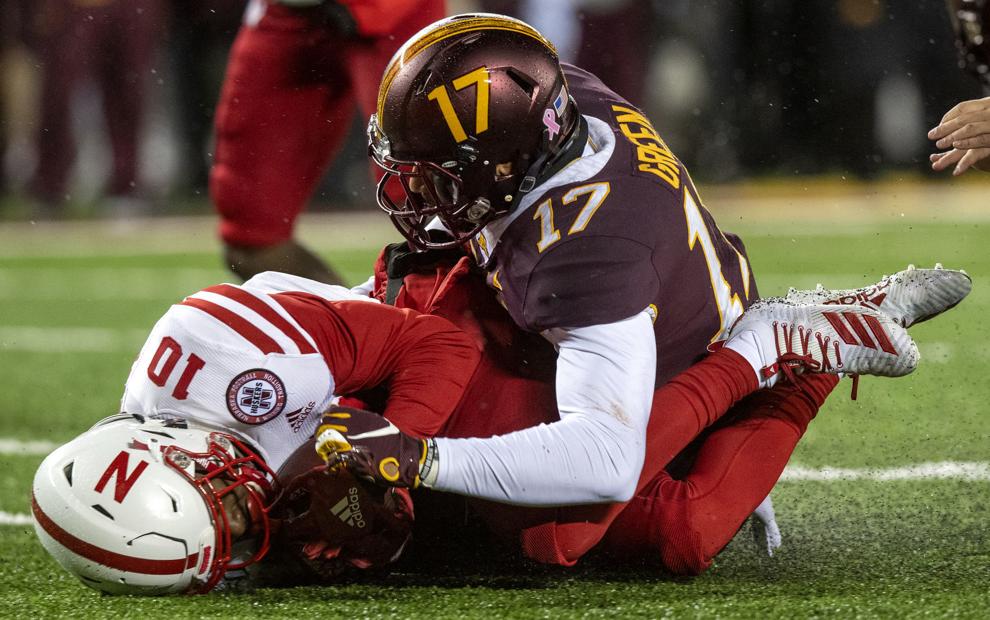 Nebraska vs. Minnesota, 10.12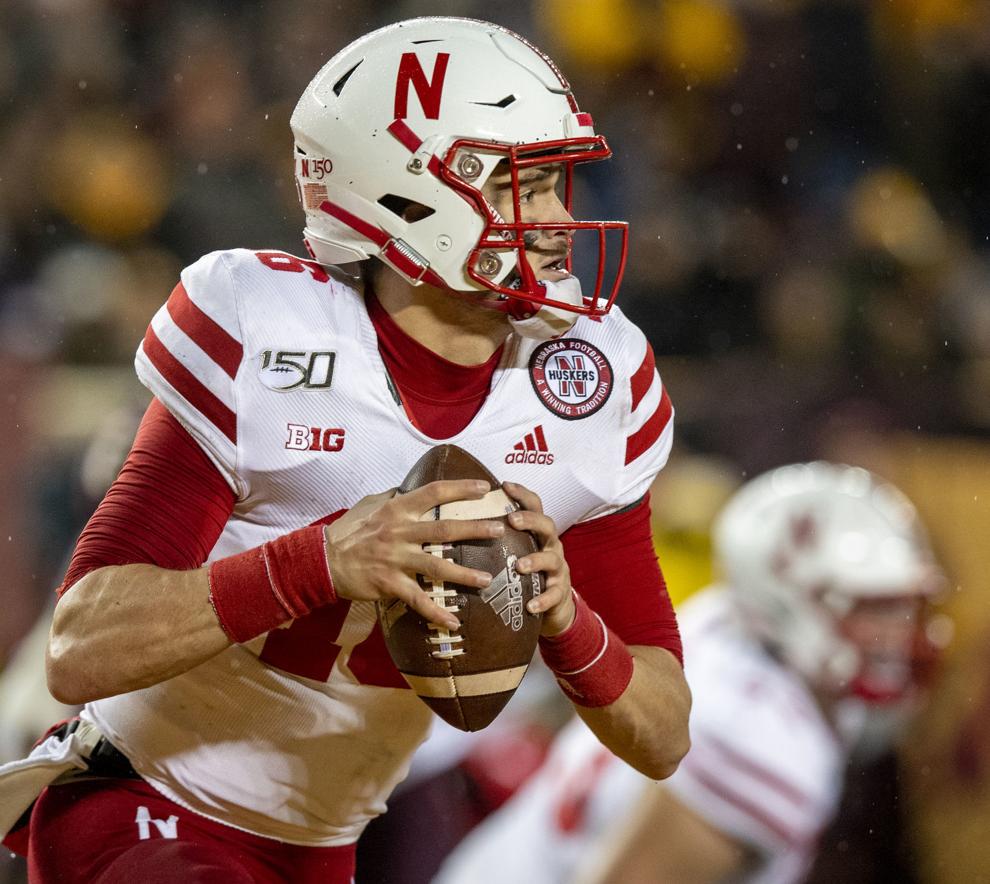 Nebraska vs. Minnesota, 10.12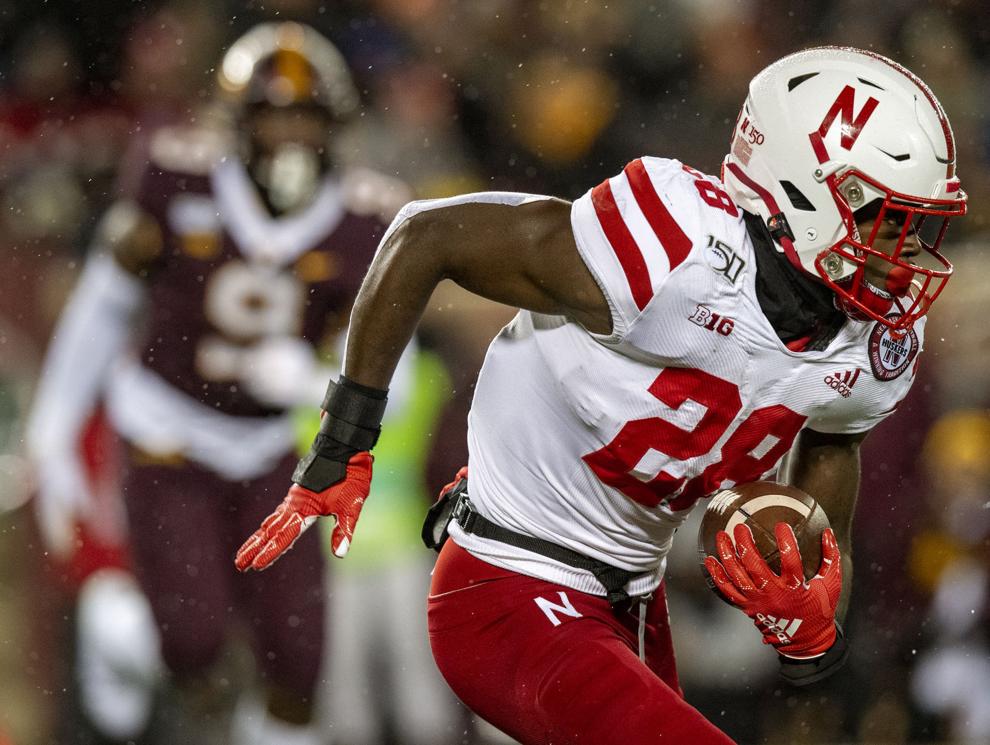 Nebraska vs. Minnesota, 10.12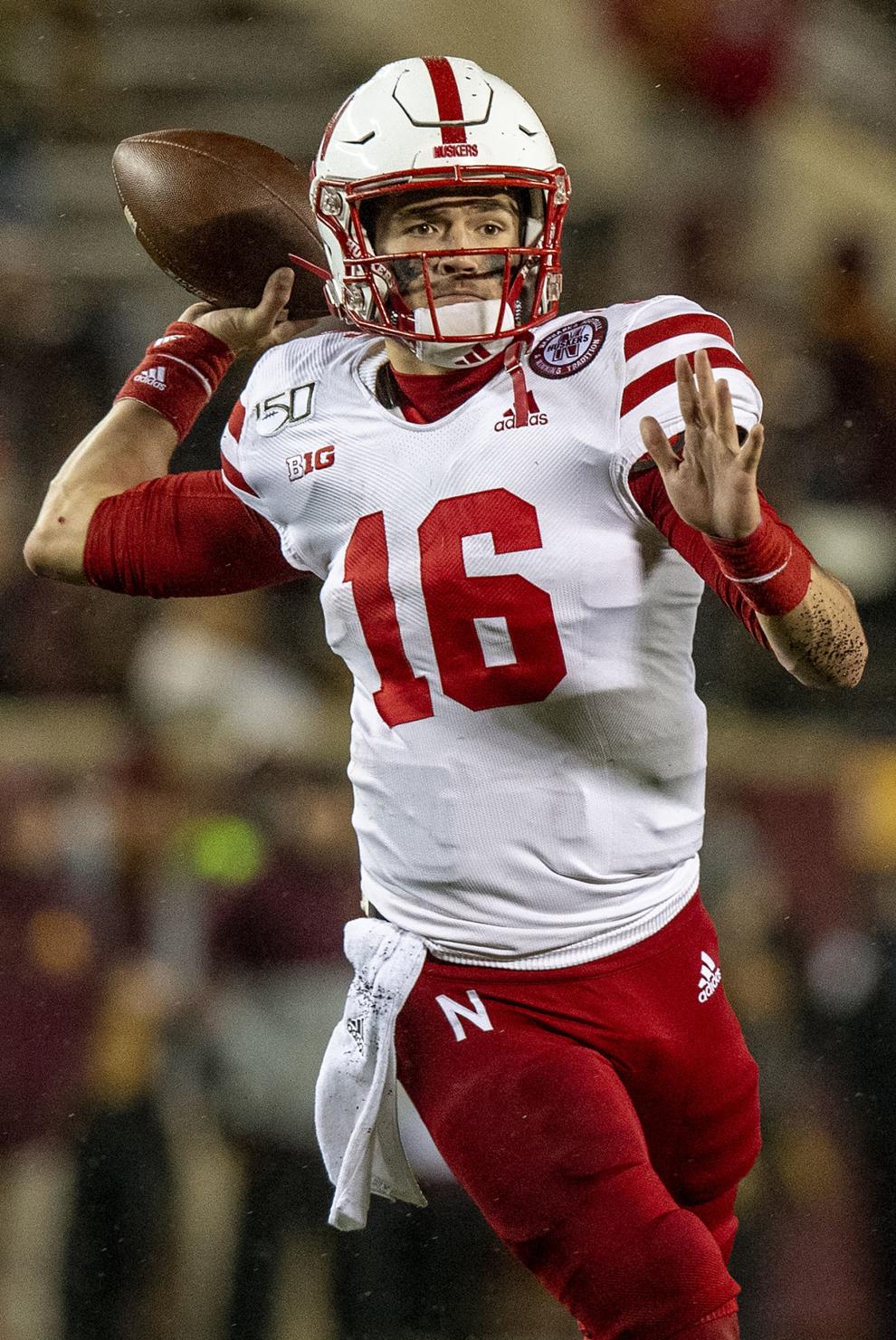 Nebraska vs. Minnesota, 10.12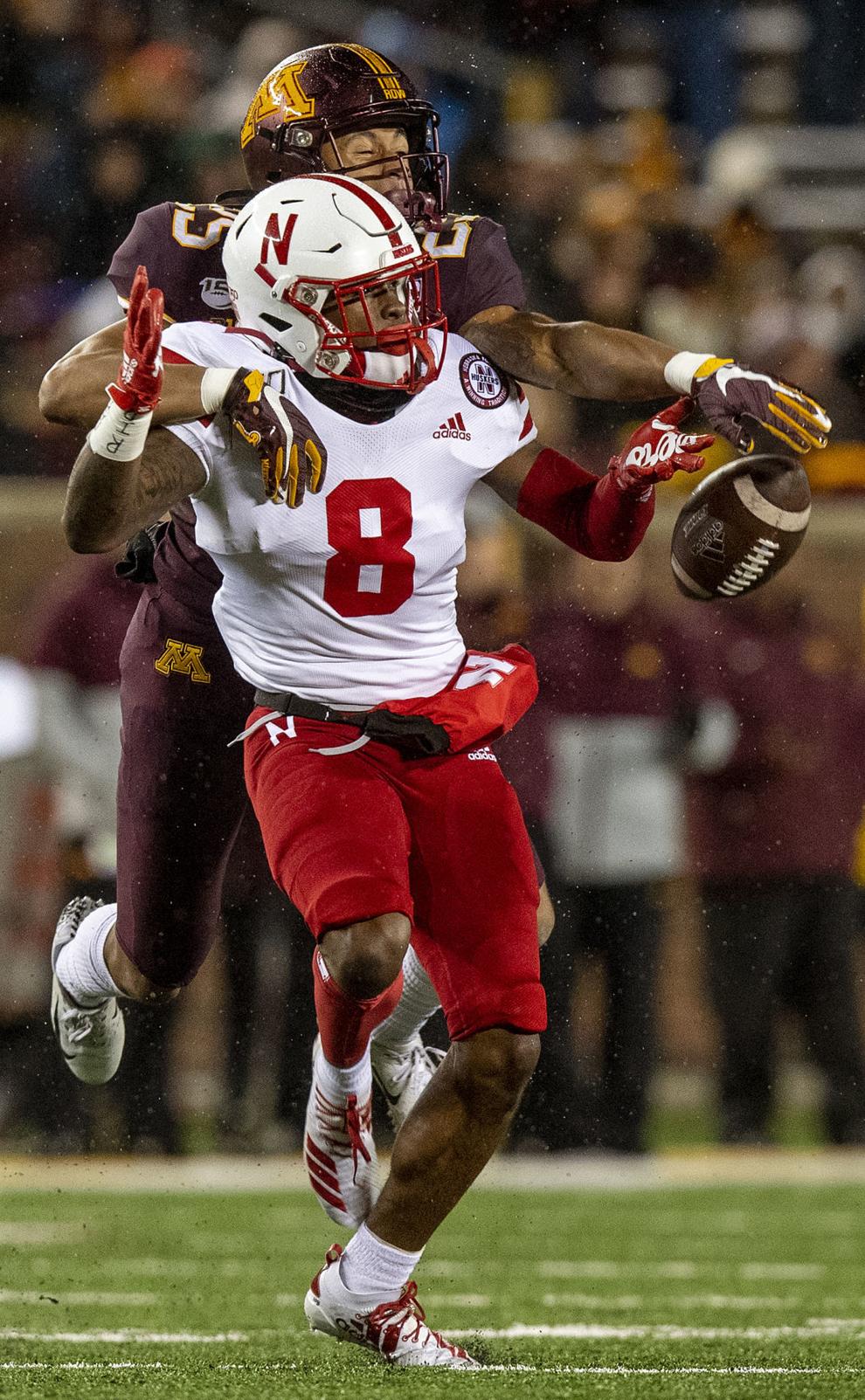 Nebraska vs. Minnesota, 10.12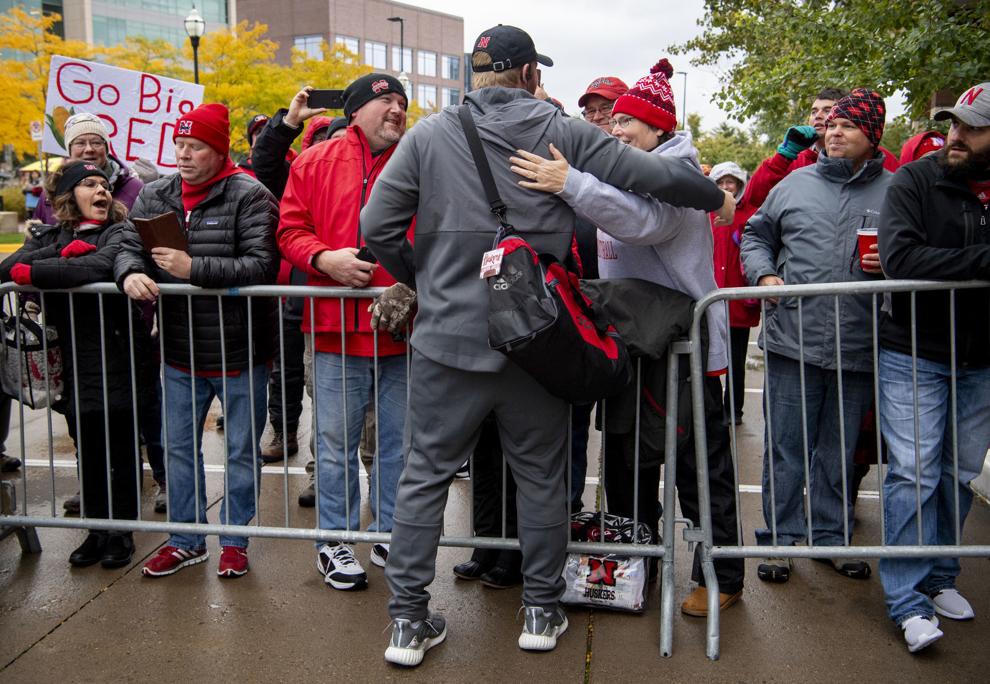 Nebraska vs. Minnesota, 10.12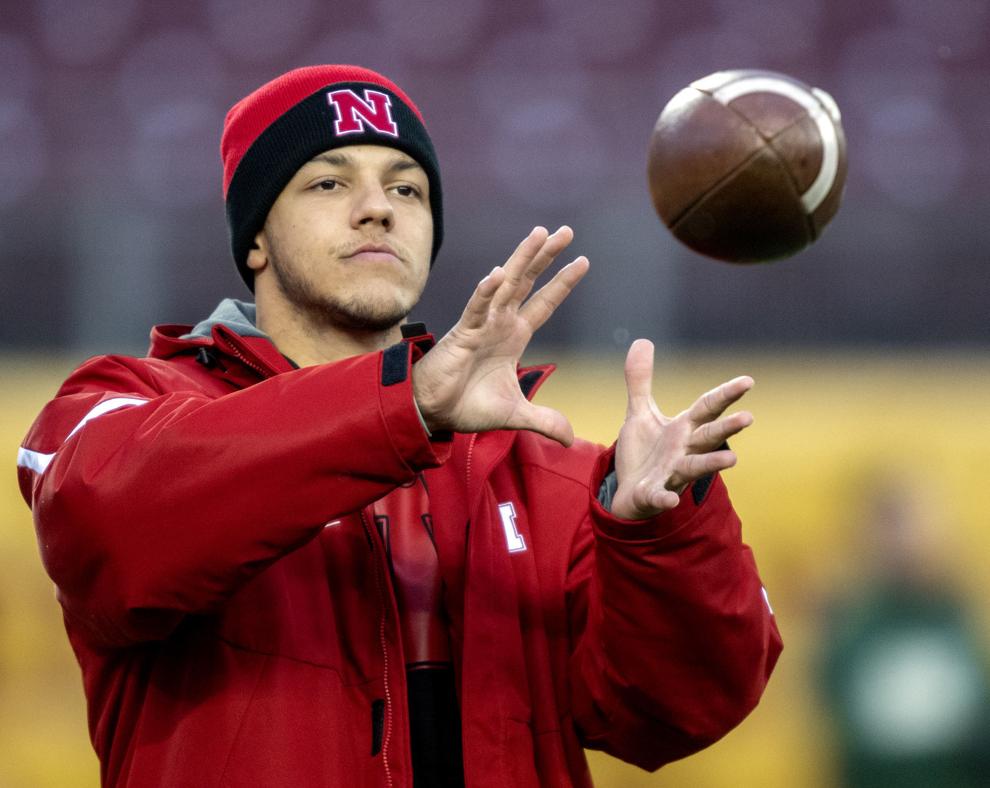 Nebraska vs. Minnesota, 10.12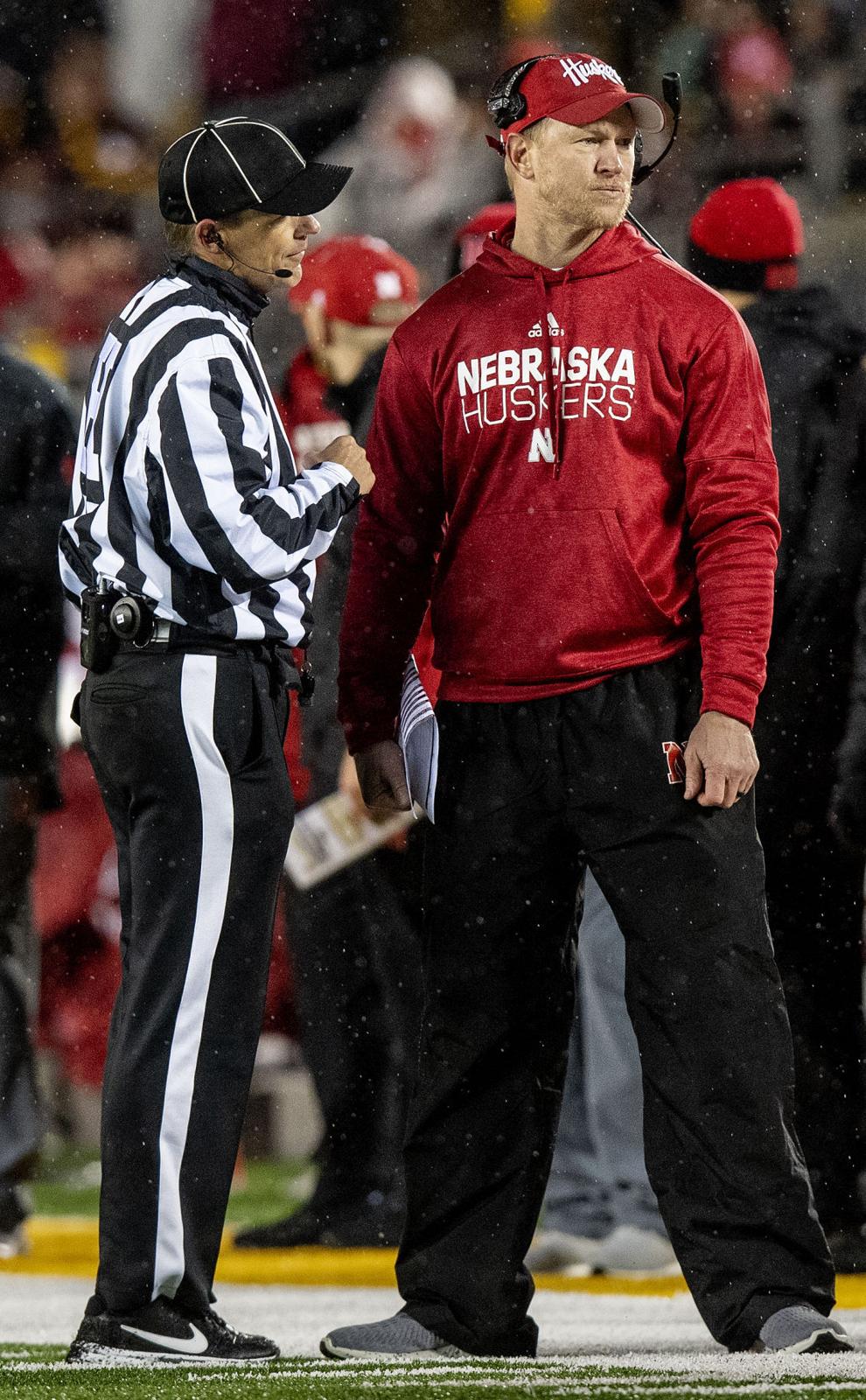 Nebraska vs. Minnesota, 10.12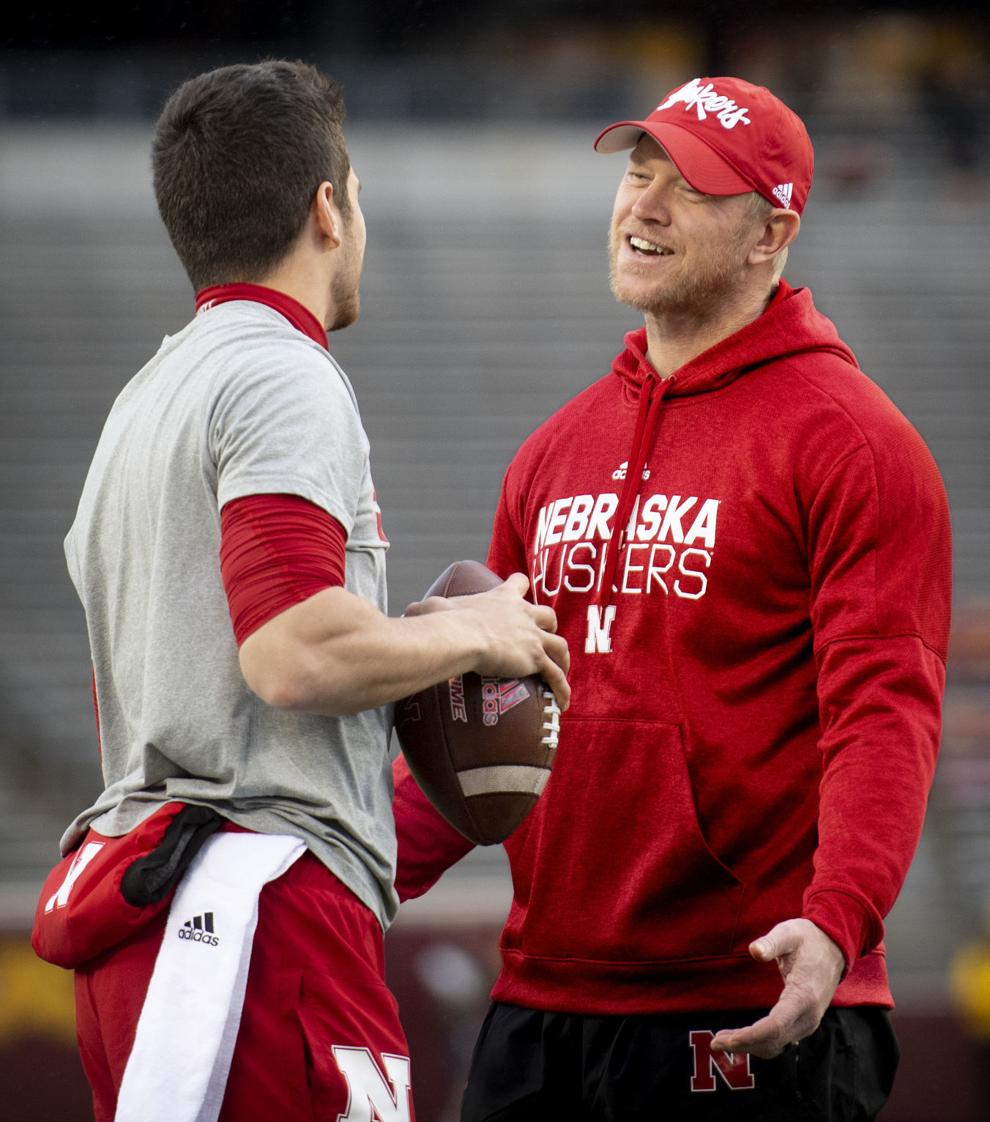 Nebraska vs. Minnesota, 10.12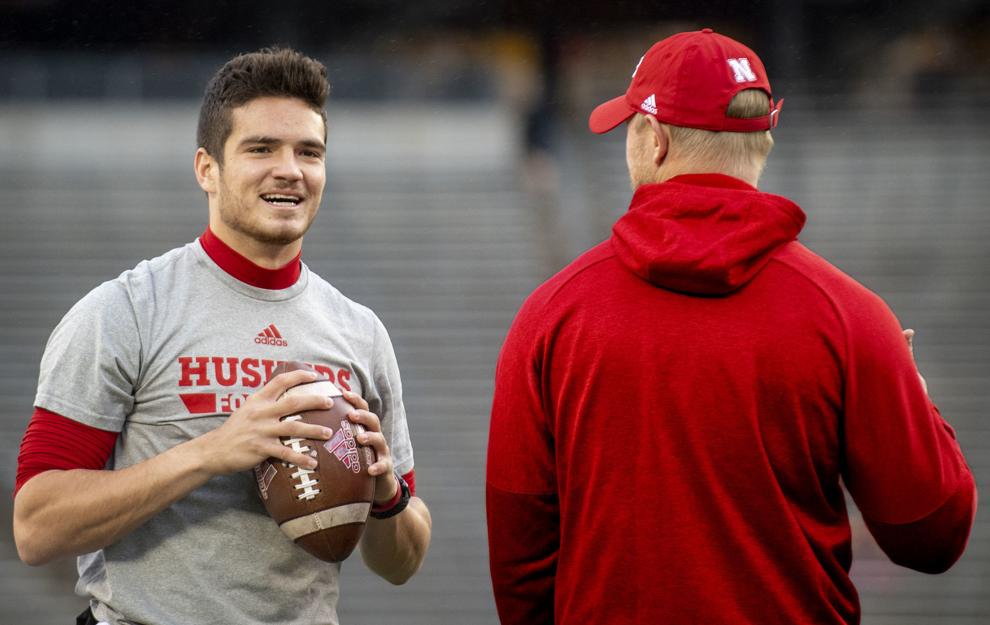 Nebraska vs. Minnesota, 10.12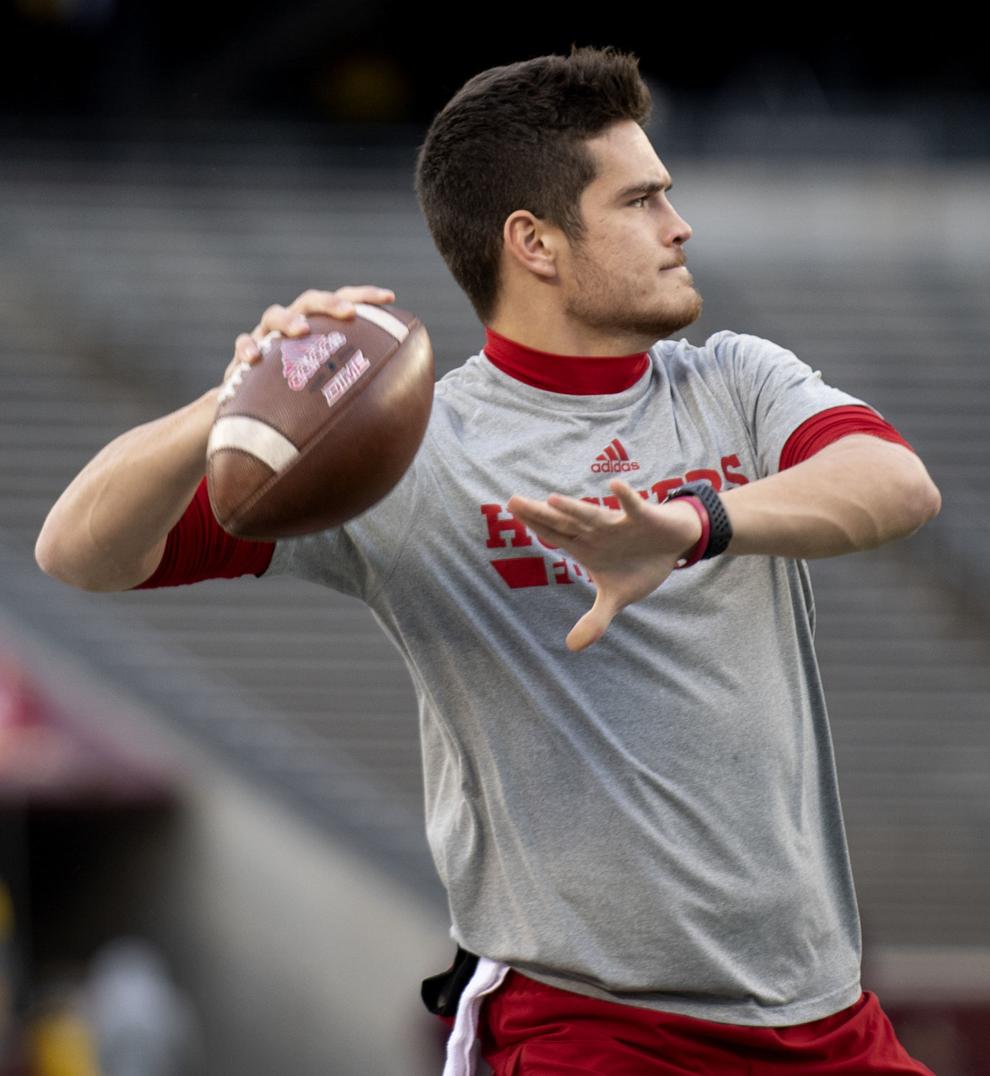 Nebraska vs. Minnesota, 10.12
Nebraska vs. Minnesota, 10.12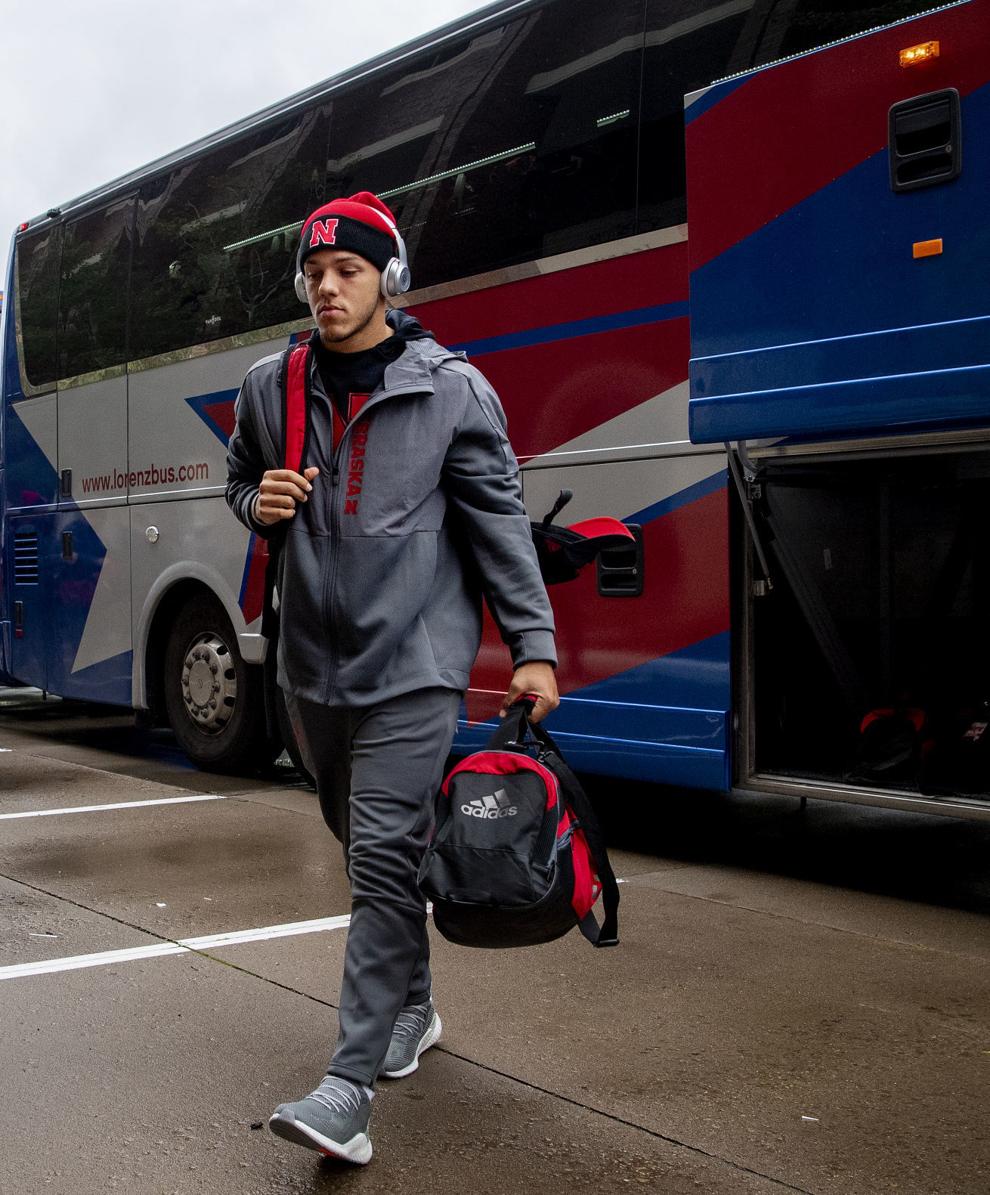 Nebraska vs. Minnesota, 10.12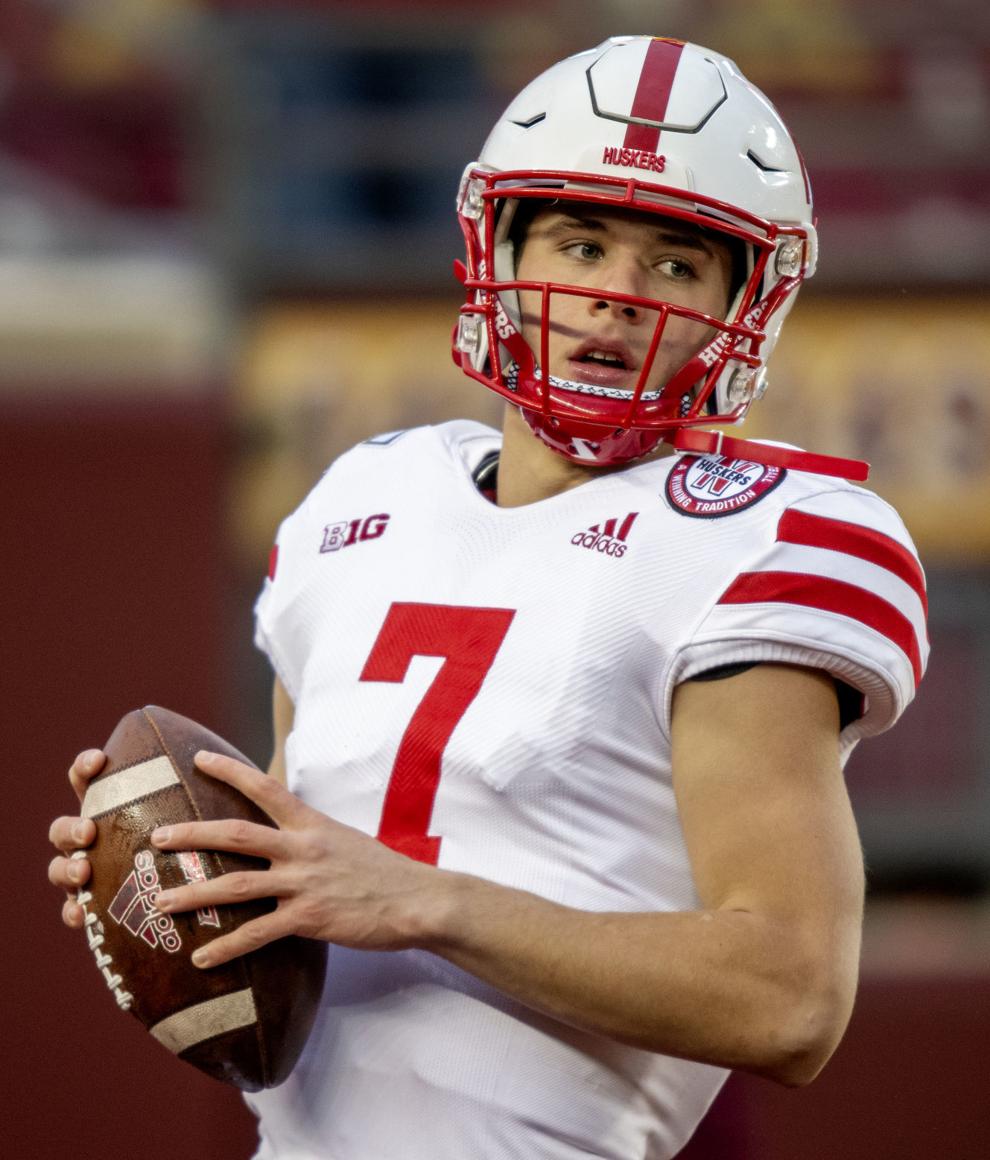 Nebraska vs. Minnesota, 10.12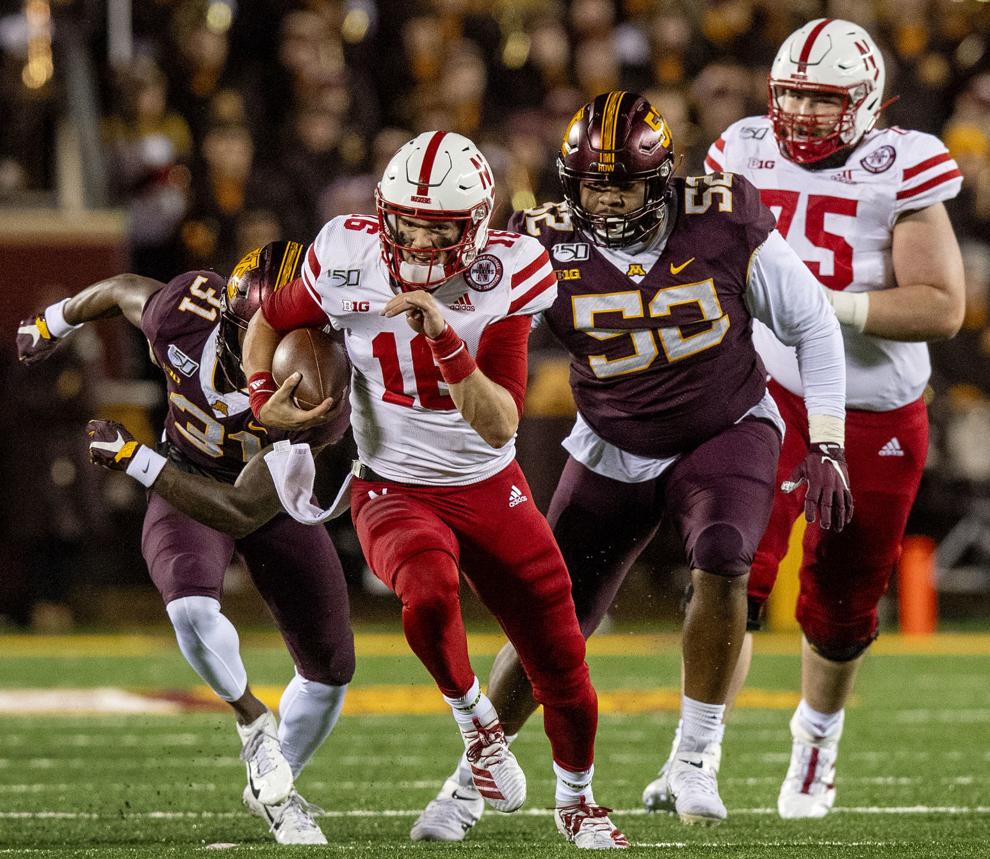 Nebraska vs. Minnesota, 10.12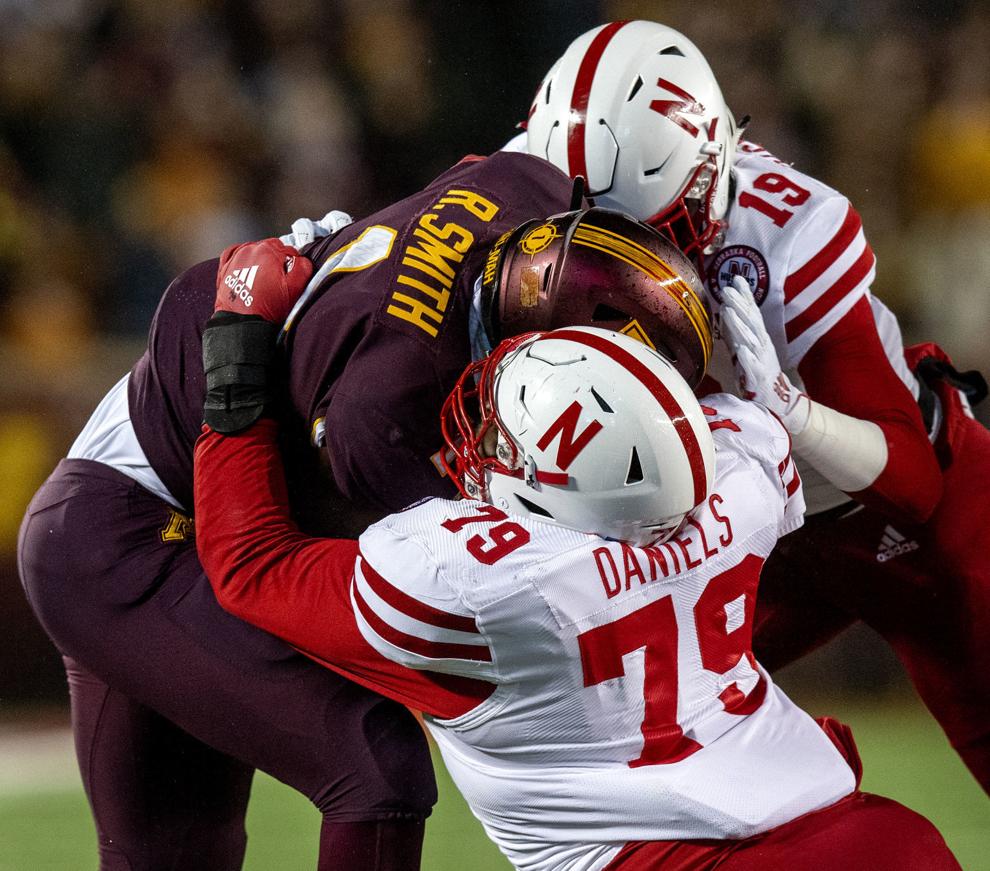 Nebraska vs. Minnesota, 10.12