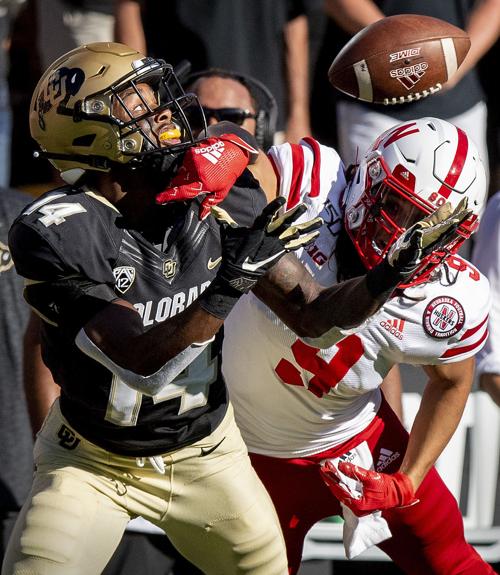 BOULDER, Colo. — It didn't give Colorado the lead.
But it very well may have won Colorado the game.
Backed up on their own 4-yard line against a Nebraska defense that had controlled things much of the game, the Buffaloes dialed up a flea-flicker that connected for a 96-yard touchdown and shook Folsom Field to its foundation.
The score pulled CU within 17-14 early in the fourth quarter. And Nebraska scored exactly one play later.
But the lid was officially off the Nebraska defense after the longest play from scrimmage in Colorado history.
"That just took guts to even call that on our own 4," Colorado quarterback Steven Montez said. "Just shows guts from Coach (Jay) Johnson (CU's offensive coordinator) in the booth to send it down to us. 
Nebraska had wobbled minutes earlier, allowing CU to score its touchdown late in the third quarter and then putting the defense right back on the field less than two minutes later after a short drive ended with a punt.
The Buffaloes had momentum. And Nebraska knew it.
"We were (thinking about that). They just needed a play, so as a DB you're always thinking, deep ball, deep ball, deep ball," NU defensive back Eric Lee said. "So that just goes back to just having good eye discipline and just making sure we're better and consistent throughout the whole game."
Cam Taylor-Britt was left to chase down Colorado receiver K.D. Nixon and actually gave himself a chance to make a tackle near midfield. But Nixon broke free, and the Buffaloes were on their way.
"We got the exact coverage we wanted; they were in quarters. That's what we wanted it against. We knew they thought that we were going to hand it off and run it," Montez said. "I handed it off, got the pitch back, K.D. was screaming wide open so I just tried to give him a decent ball for him to run with."
NU's kicking challenge: Nebraska was without sophomore kicker Barret Pickering (leg injury) for a second straight game, and that clearly played a big factor on the game's final play.
Senior Isaac Armstrong stepped into place-kicking duties Saturday and faced a 49-yard field goal try in overtime. His attempt sailed wide right and Colorado prevailed 34-31.
With Nebraska facing fourth-and-14, Frost didn't like the Huskers' chances at going for it.
"I don't really have a play call for fourth-and-14," he said. "I think you have to get lucky to get that. I do trust Isaac as a football player. He punted well today (and) this isn't on him.
"I don't know what the odds would say with a backup kicker making that length of field goal (in overtime) or going for it on fourth-and-14, but that's not a good situation to be in."
Armstrong hit from 26 yards out in the second quarter to give NU a 17-0 lead.
The Huskers went to Armstrong, a Lincoln Southwest graduate, one week after freshman Dylan Jorgensen, also a former Silver Hawk, handled place-kicking duties.
Jorgensen and Michigan State transfer Will Przystup split kickoff duties, combining for five touchbacks.
You have free articles remaining.
Washington has big day: Sophomore running back Maurice Washington was a major part of Nebraska's offense game plan against the Buffs.
He finished with 77 yards on 15 carries and caught four passes for 118 yards, including a 75-yard touchdown on a short dump-off in the fourth quarter where he raced up the NU sideline for six.
Washington joined Marlon Lucky and Cory Ross as the only Husker backs to have two 100-yard receiving games.
"Just his versatility, being a running back and receiving, kind of like I am … it just causes problems for defenses," freshman Wan'Dale Robinson said.
Frost said the Huskers struggled running between the tackles, so Washington's ability to bounce to the outside played a big role in the first half.
Passing game struggles: JD Spielman's day started with a 65-yard touchdown from Adrian Martinez on the Huskers' first drive, and the junior finished with five catches for 112 yards, his fifth 100-yard receiving game of his career.
Washington also boosted NU's passing game, but the Huskers struggled through the air in the second half.
Spielman was the only Husker wideout to record a catch. Of the Huskers' 16 receptions, seven were by running backs, five were hauled in by Spielman and Stoll caught two for 4 yards. Robinson added three catches for 35 yards.
"I got a lot of faith in (Kanawai Noa)," Frost said. "The ball doesn't seem to be finding him right now. We got to make it happen. (We) didn't' get it to JD enough. We got to get it to him more. There were times we didn't protect.
"We got good enough players. I can go to battle with JD, Kanawai and Wan'Dale and the rest of the guys anytime, but we've got to be sharper."
Penalties create momentum swings: Nebraska and Colorado each benefited from big penalties Saturday.
Colorado was bailed out deep in its own territory on the opening drive when the Huskers were flagged for an unsportsmanlike penalty. CU eventually punted and NU responded with a 95-yard scoring drive.
The Huskers were aided by a big Colorado penalty in the second quarter. CU was flagged for running into the punter, which gave NU new life and led to a 13-play, 96-yard scoring drive.
NU was hampered by holding and chop block penalties in the second half.
The Huskers finished with seven penalties for 65 yards and the Buffs were flagged nine times for 65 yards.
"I know two of the drives, we got a chop block and a holding," Frost said. "That's on us as coaches. One more score and 24-0 and I think the stands would have (been) emptying out, instead we're dealing with noise."
Roster notes: Nebraska brought 81 players to Boulder, marking the first time the Huskers have had to make roster decisions. 
Among the notables: Injured junior safety Deontai Williams didn't make the trip after he was hurt in the first quarter last week. Sophomore wide receiver Kade Warner traveled, but didn't play. 
Senior wide receiver Jaron Woodyard doesn't have a known injury, but he was not on the roster. 
Junior college defensive lineman Jahkeem Green appears to be getting closer to playing. He made the trip but didn't make his debut. Same for redshirt freshman Tate Wildeman, a Colorado native. 
Nebraska vs. Colorado, 9.7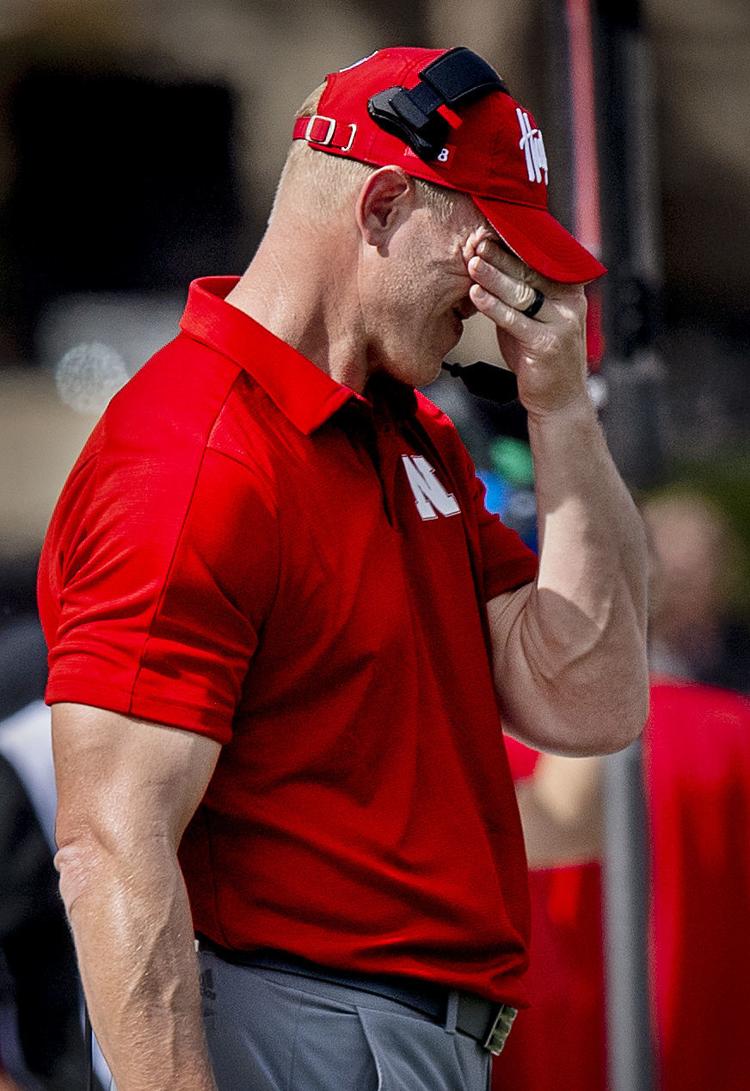 Nebraska vs. Colorado, 9.7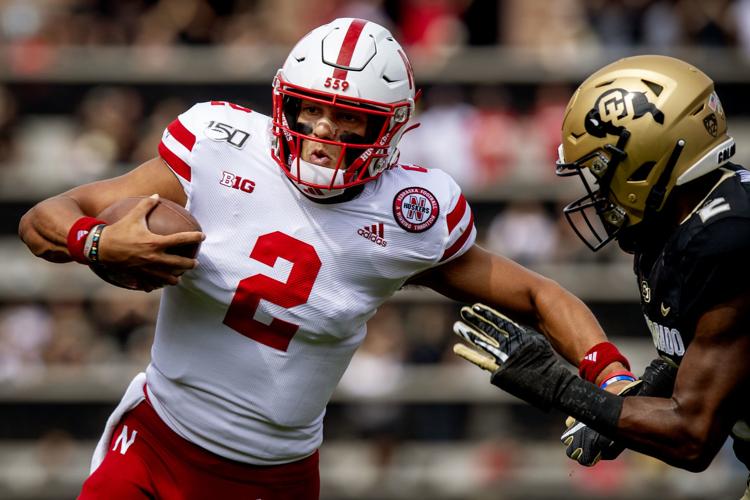 Nebraska vs. Colorado, 9.7
Nebraska vs. Colorado, 9.7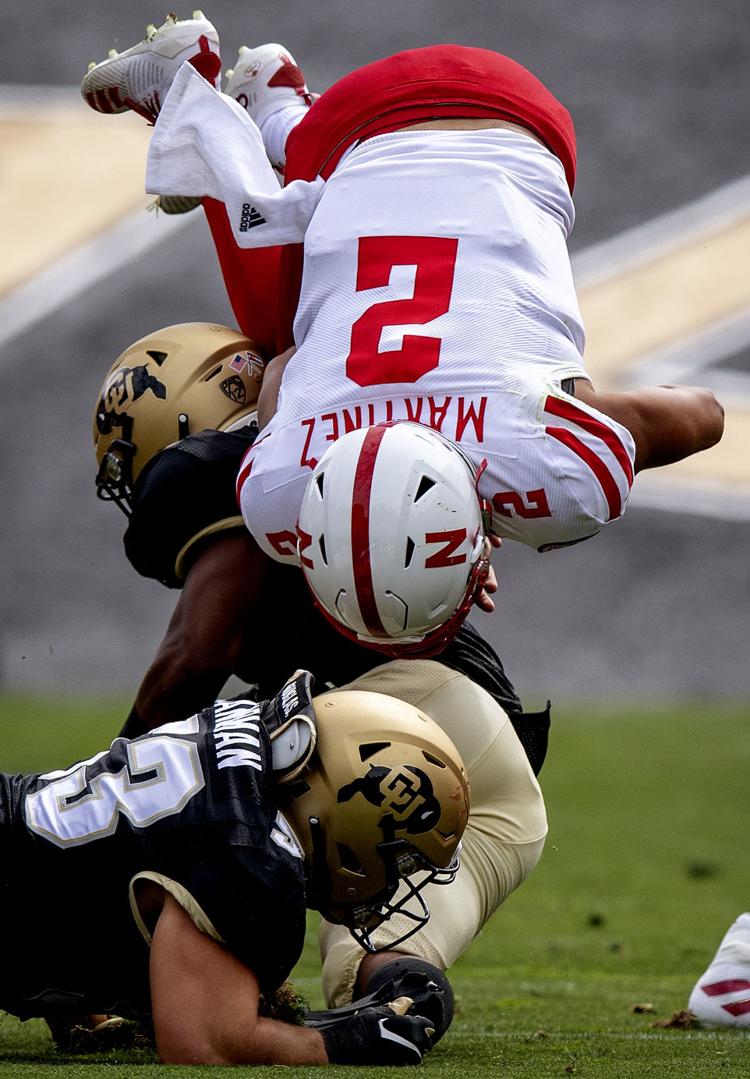 Nebraska vs. Colorado, 9.7
Nebraska vs. Colorado, 9.7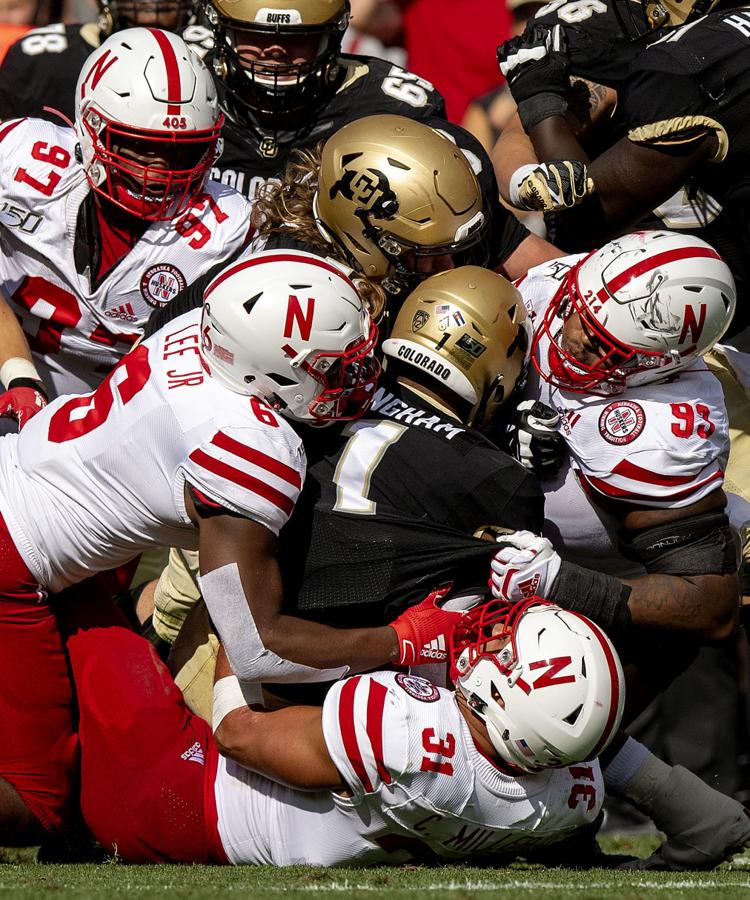 Nebraska vs. Colorado, 9.7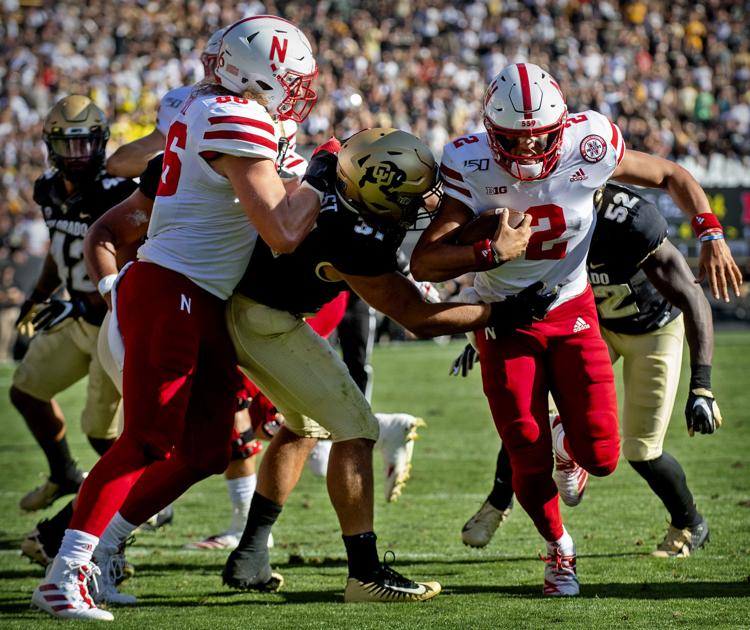 Nebraska vs. Colorado, 9.7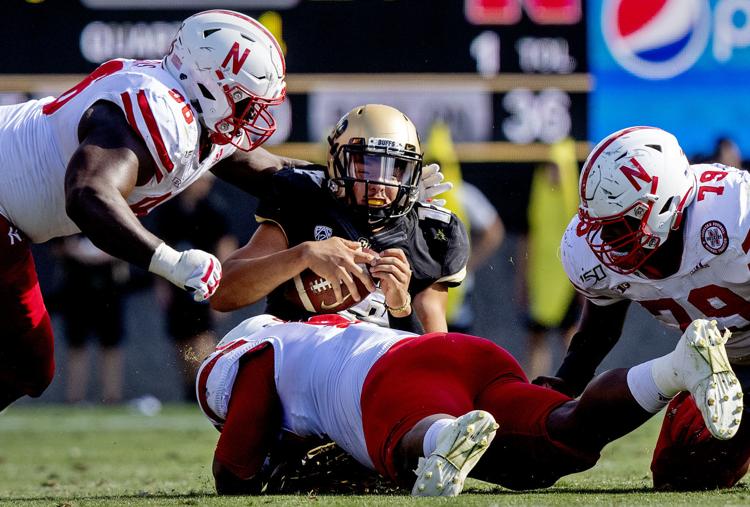 Nebraska vs. Colorado, 9.7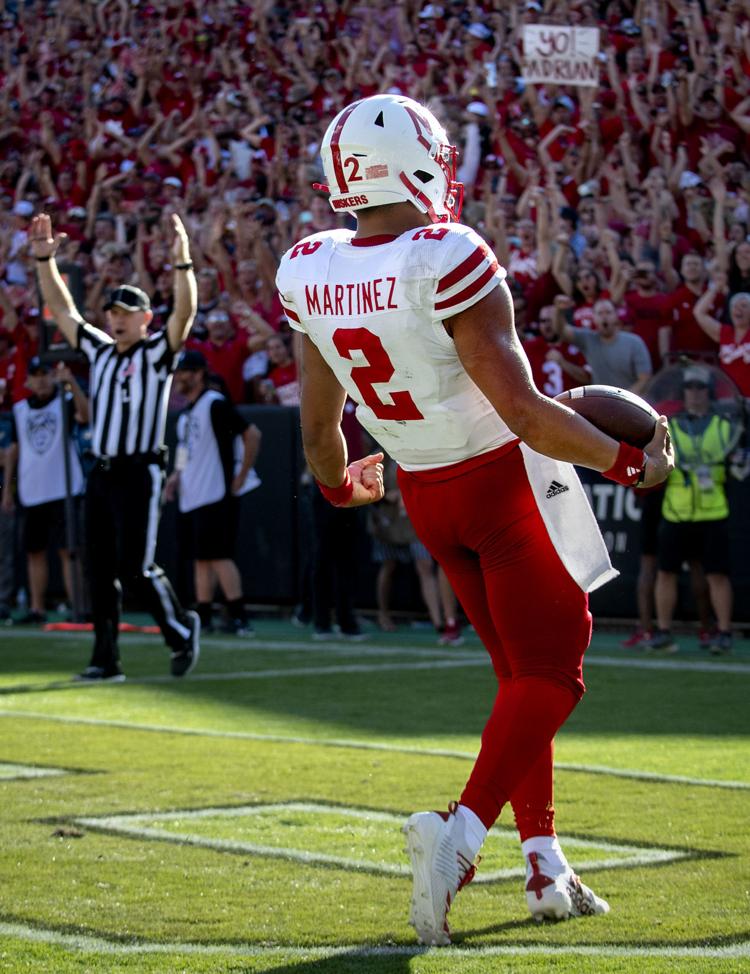 Nebraska vs. Colorado, 9.7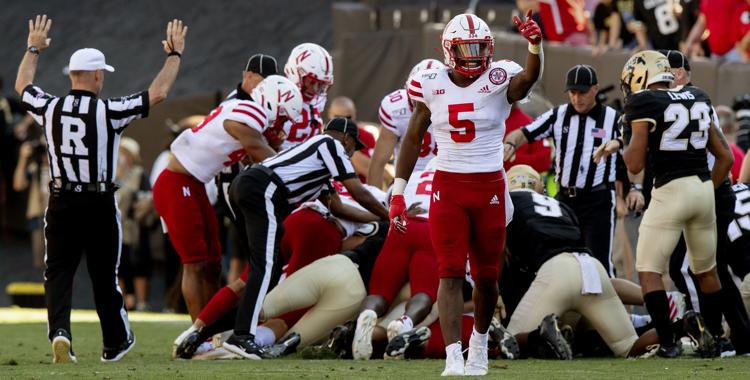 Nebraska vs. Colorado, 9.7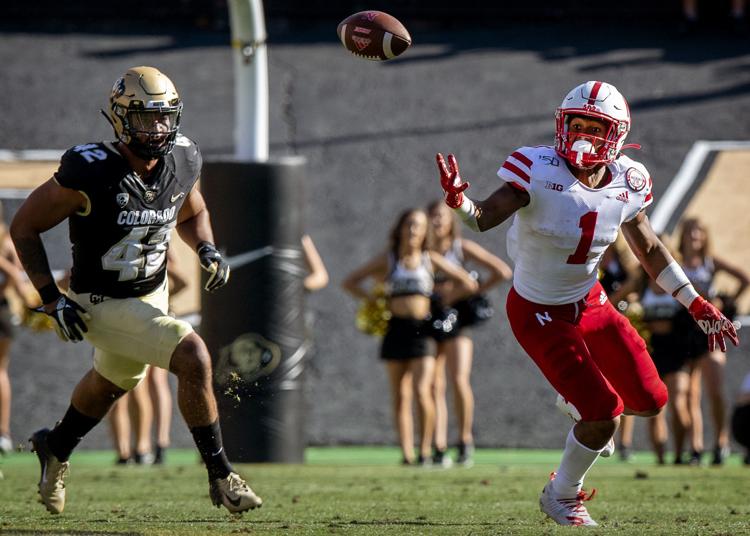 Nebraska vs. Colorado, 9.7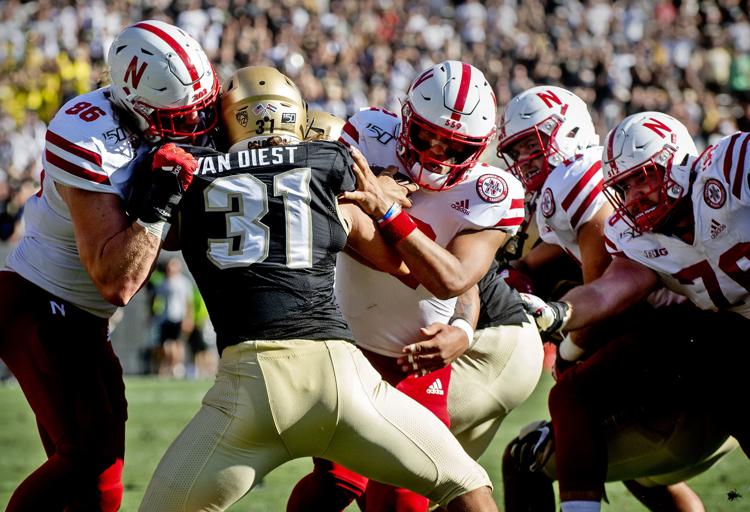 Nebraska vs. Colorado, 9.7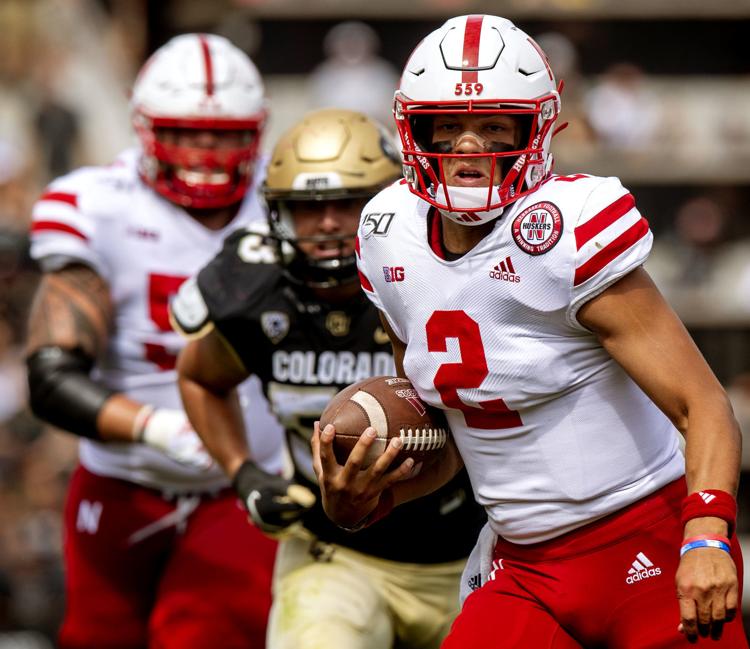 Nebraska vs. Colorado, 9.7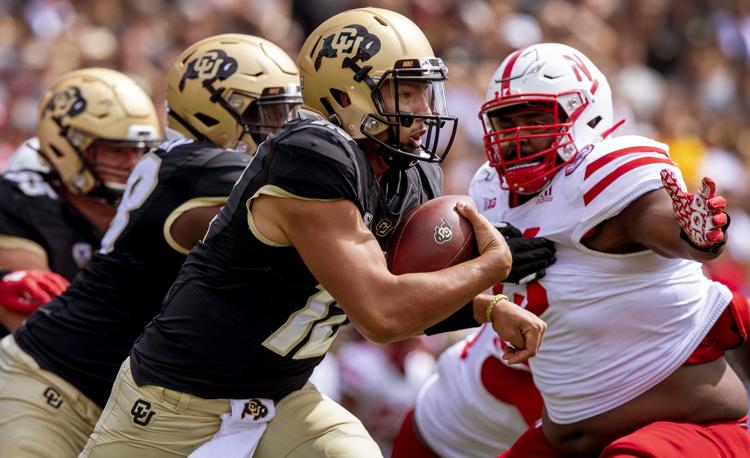 Nebraska vs. Colorado, 9.7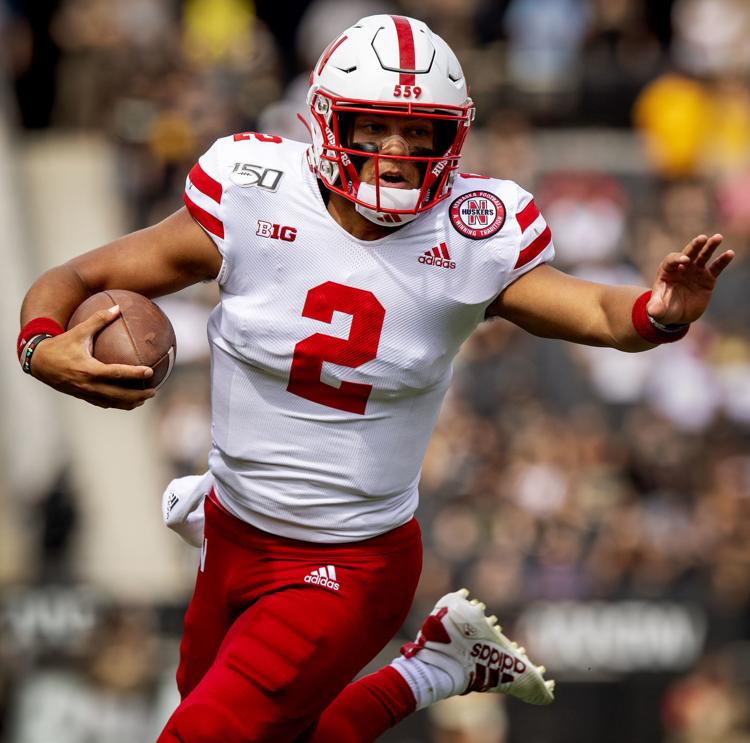 Nebraska vs. Colorado, 9.7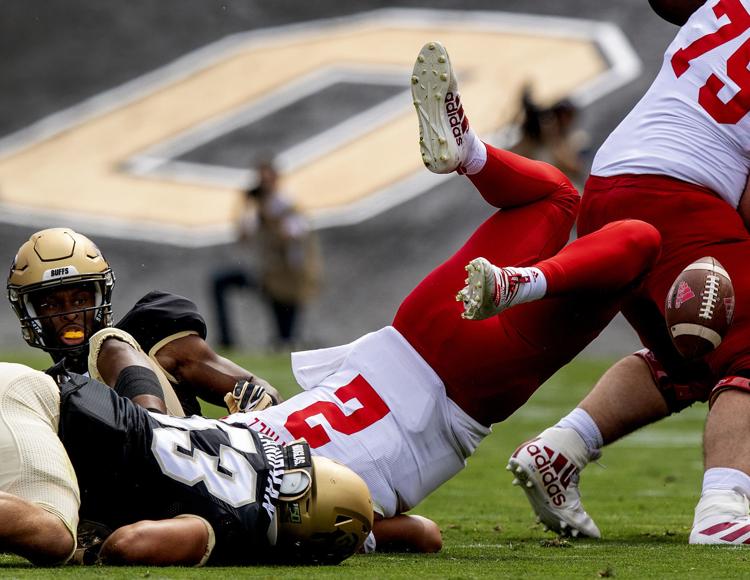 Nebraska vs. Colorado, 9.7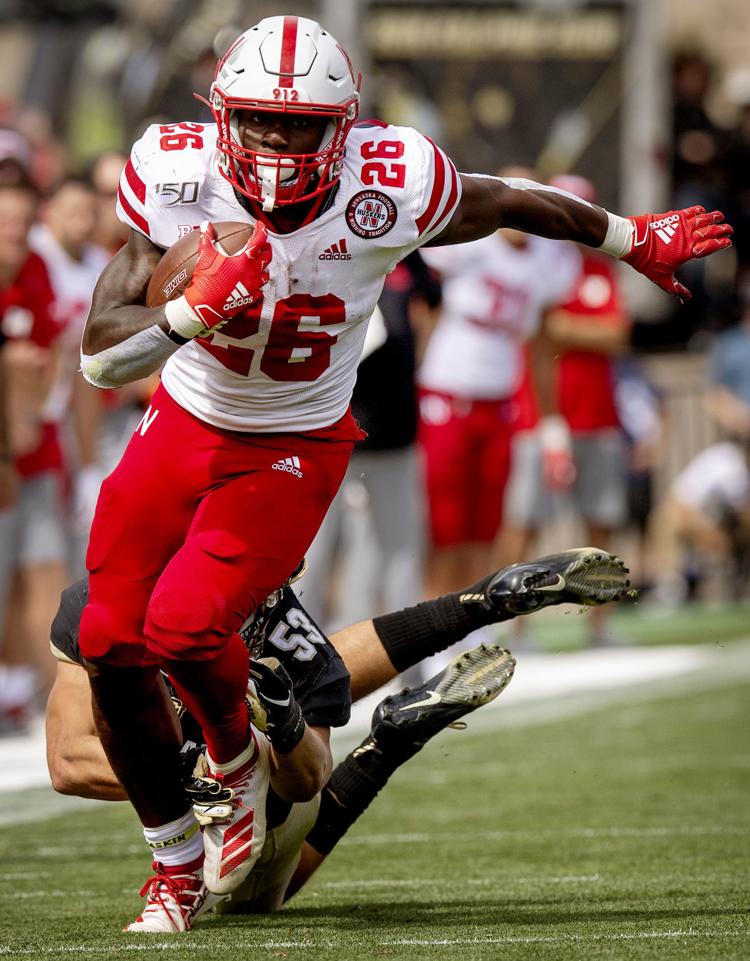 Nebraska vs. Colorado, 9.7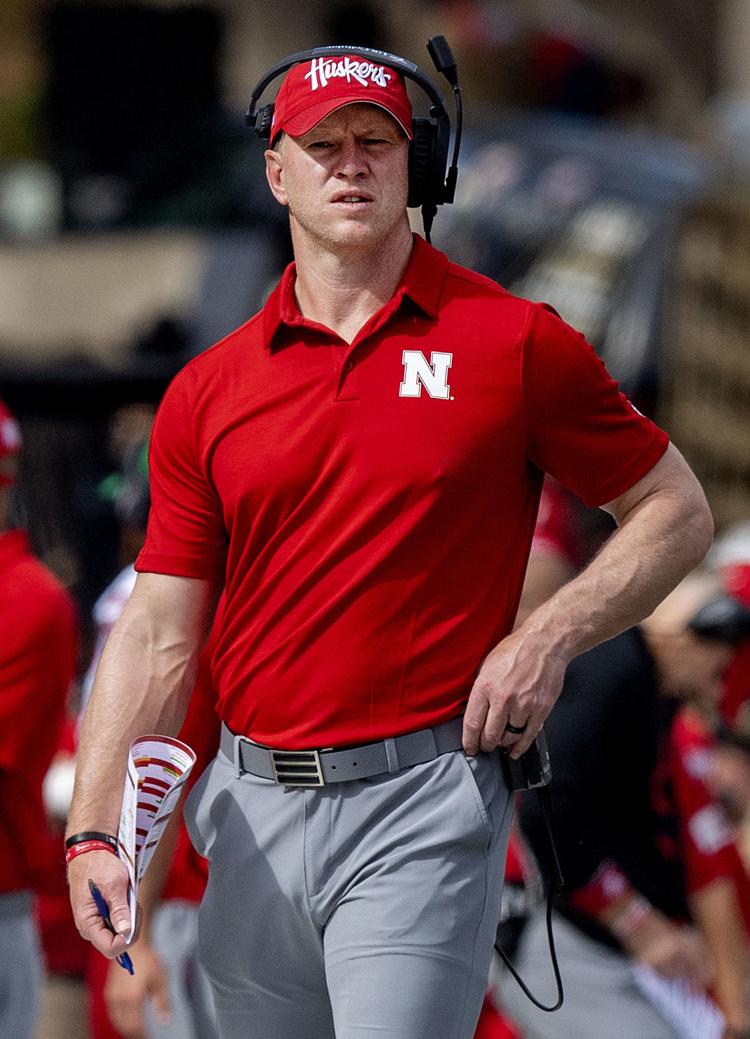 Nebraska vs. Colorado, 9.7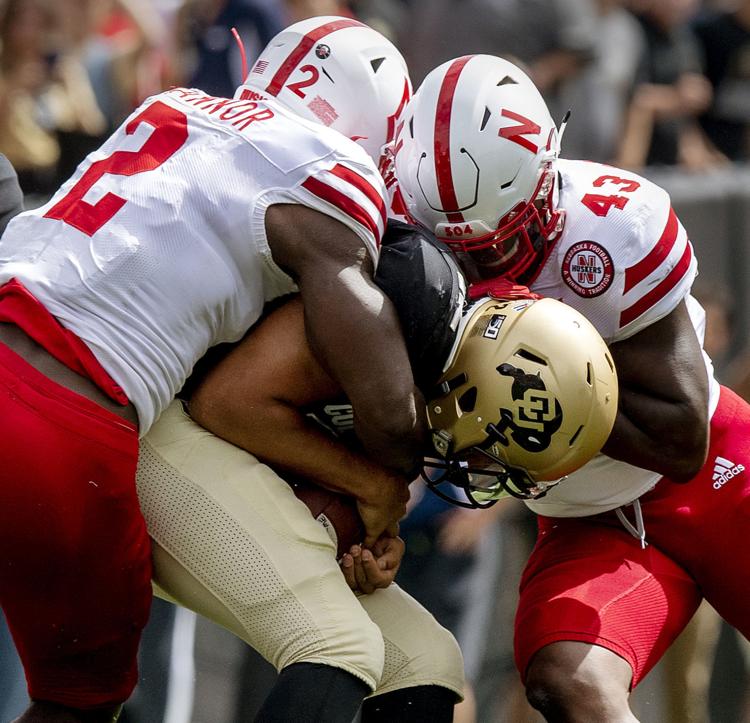 Nebraska vs. Colorado, 9.7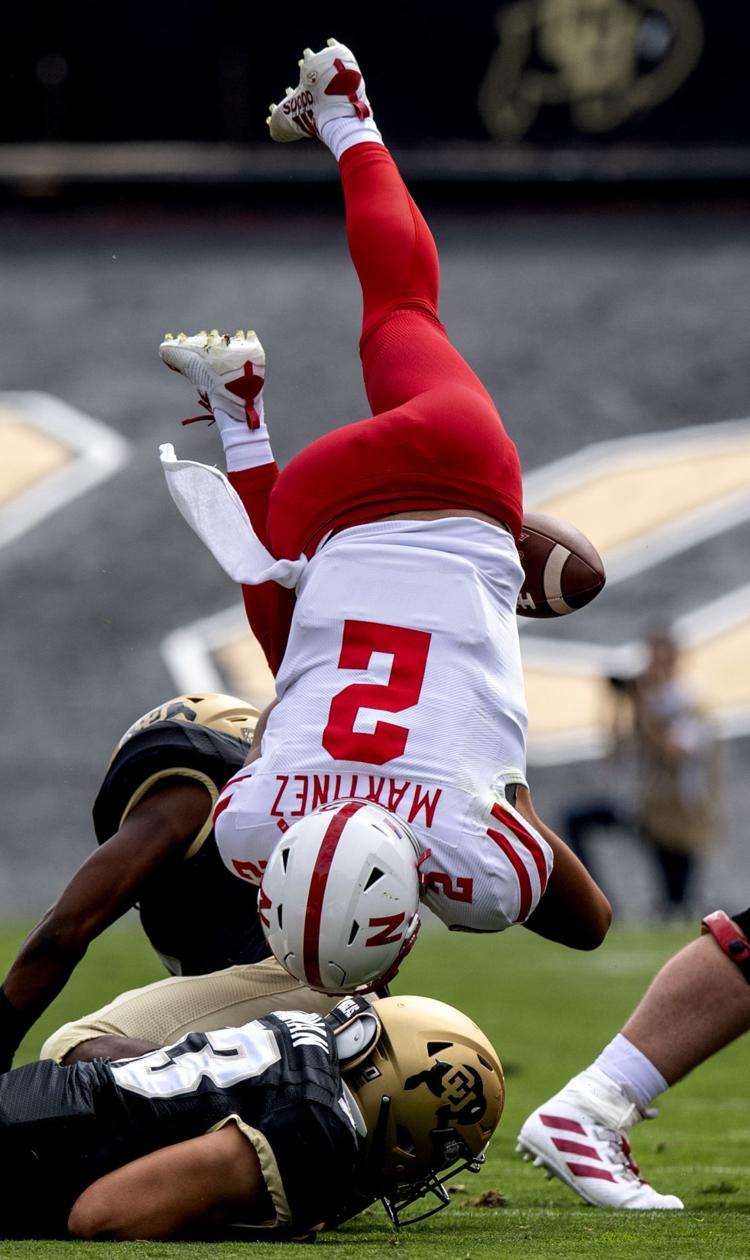 Nebraska vs. Colorado, 9.7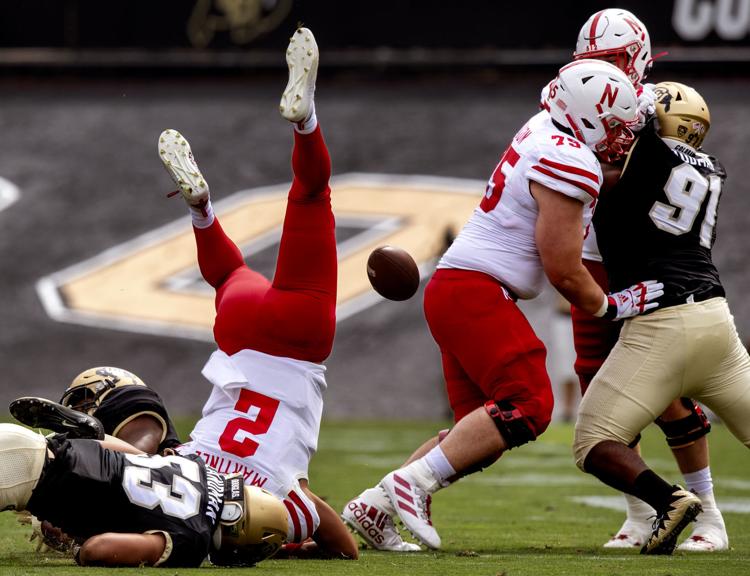 Nebraska vs. Colorado, 9.7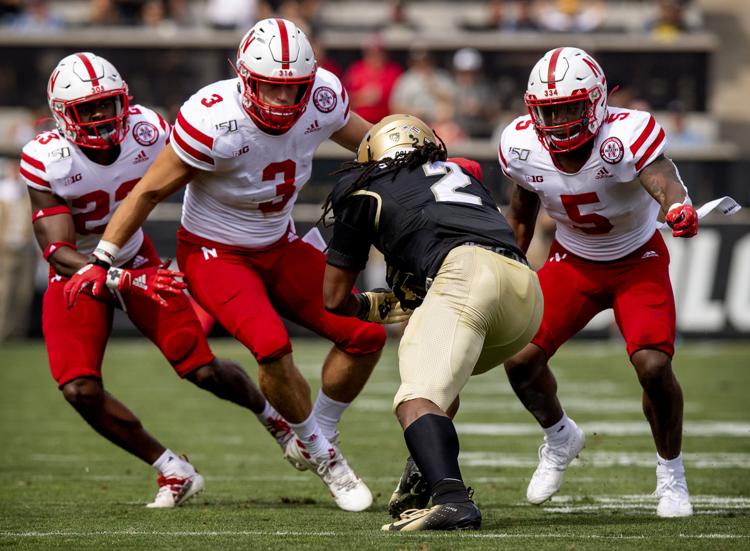 Nebraska vs. Colorado, 9.7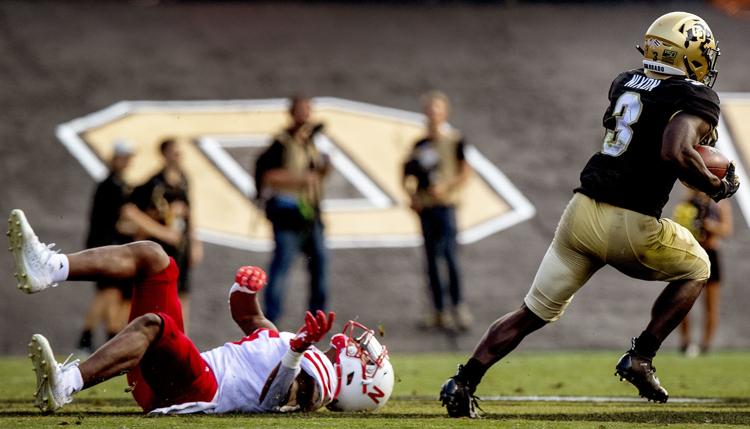 Nebraska vs. Colorado, 9.7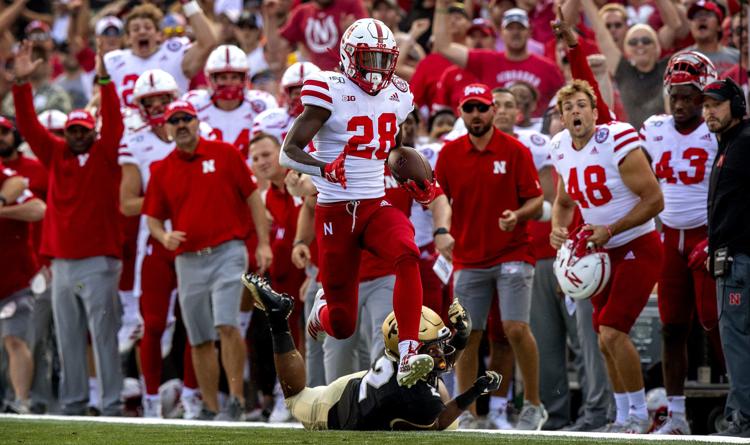 Nebraska vs. Colorado, 9.7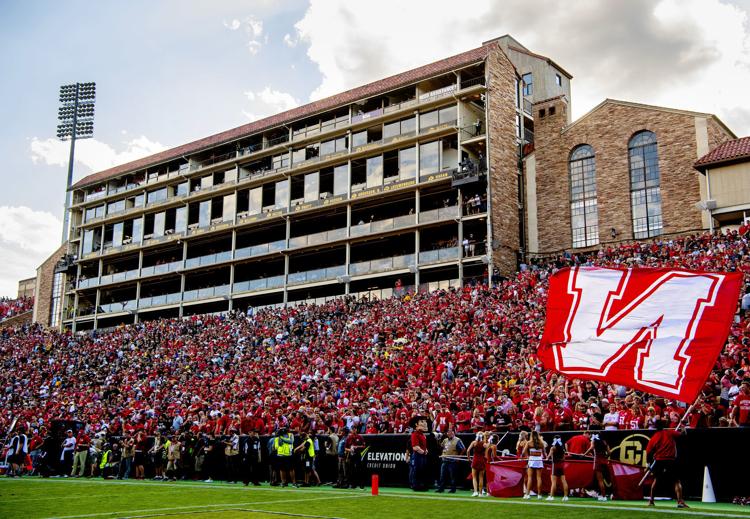 Nebraska vs. Colorado, 9.7
Nebraska vs. Colorado, 9.7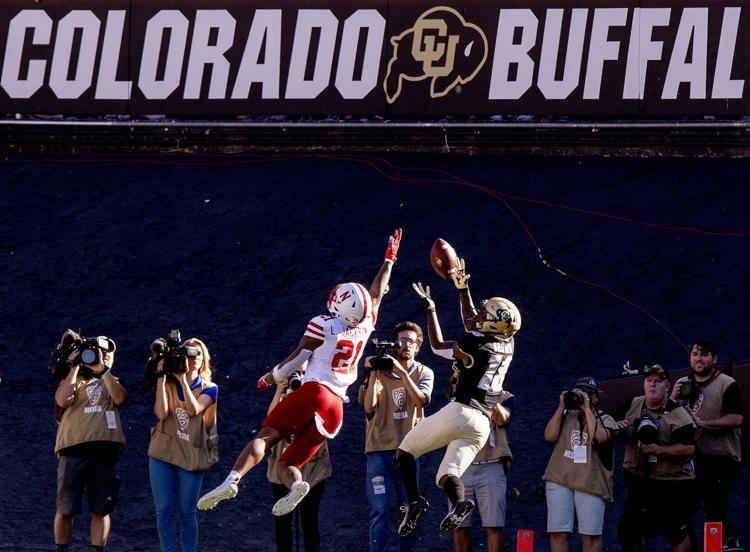 Nebraska vs. Colorado, 9.7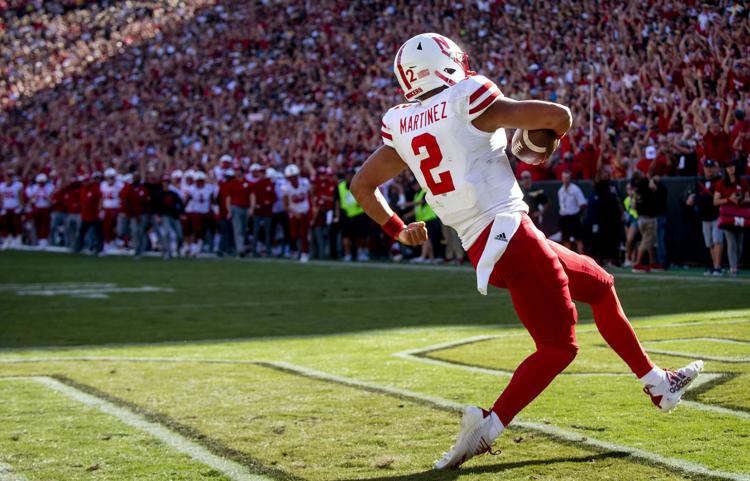 Nebraska vs. Colorado, 9.7
Nebraska vs. Colorado, 9.7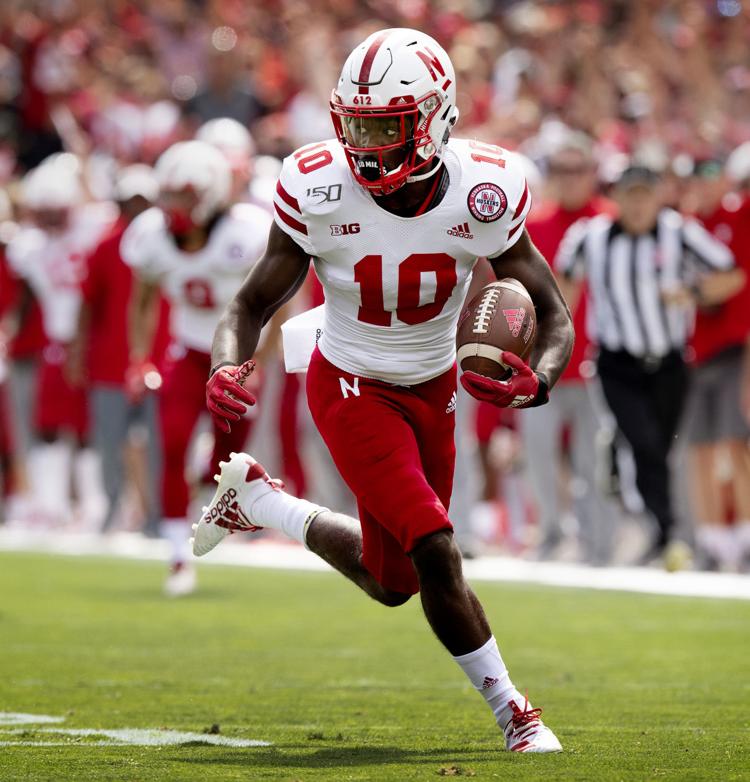 Nebraska vs. Colorado, 9.7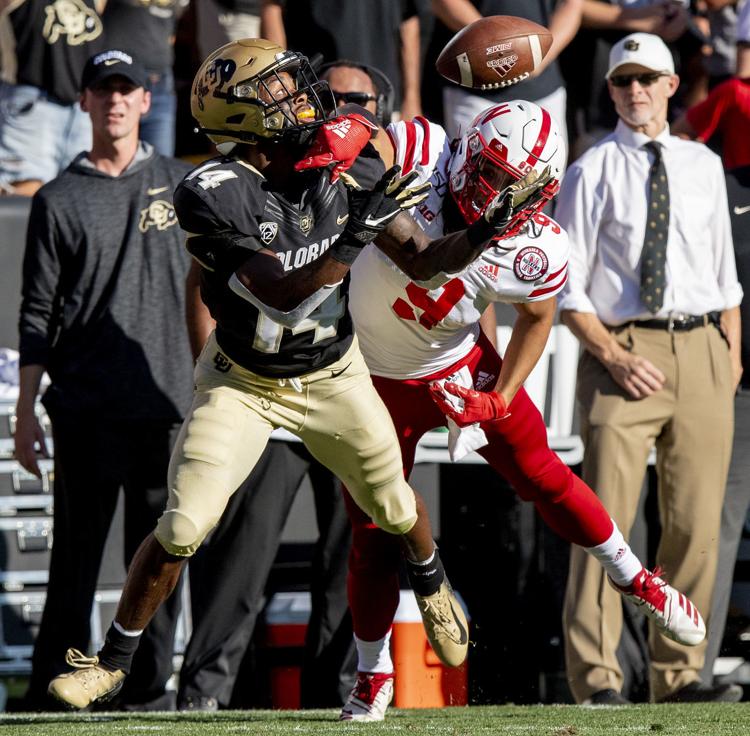 Nebraska vs. Colorado, 9.7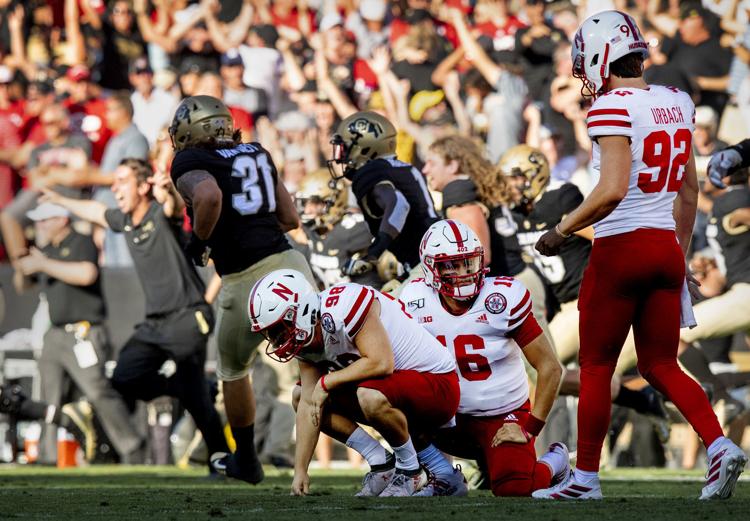 Nebraska vs. Colorado, 9.7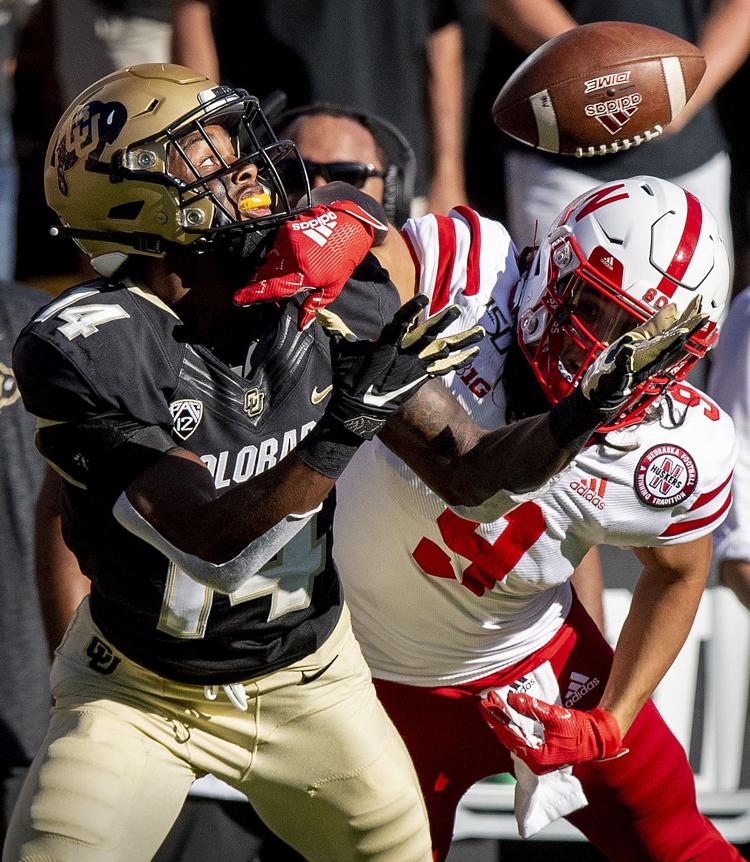 Nebraska vs. Colorado, 9.7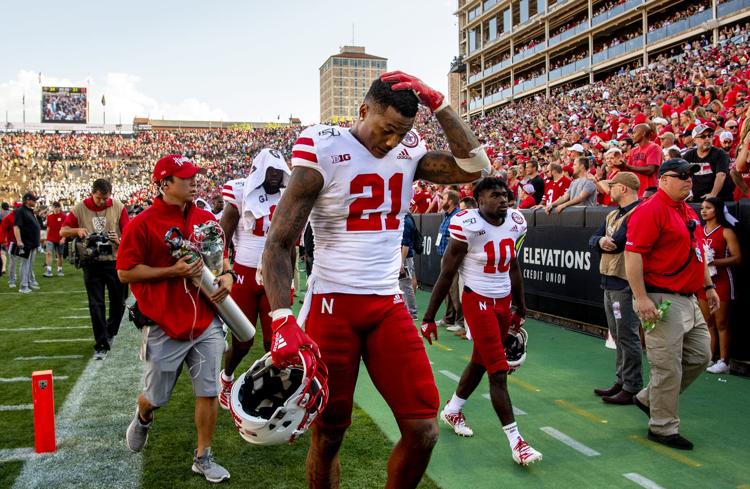 Nebraska vs. Colorado, 9.7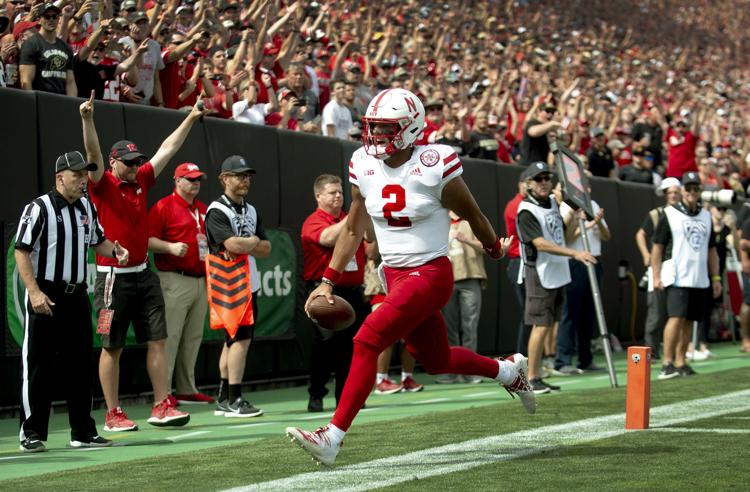 Nebraska vs. Colorado, 9.7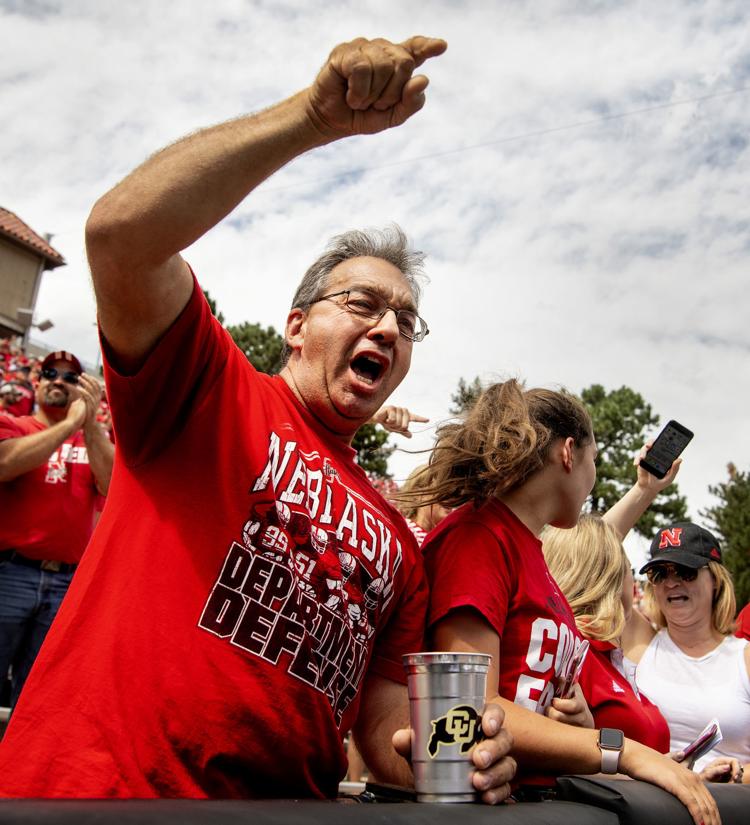 AP, Nebraska vs. Colorado, 9.7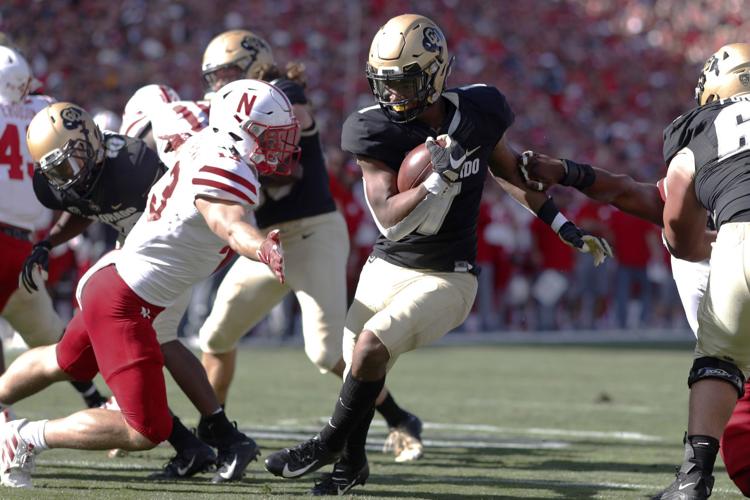 AP, Nebraska vs. Colorado, 9.7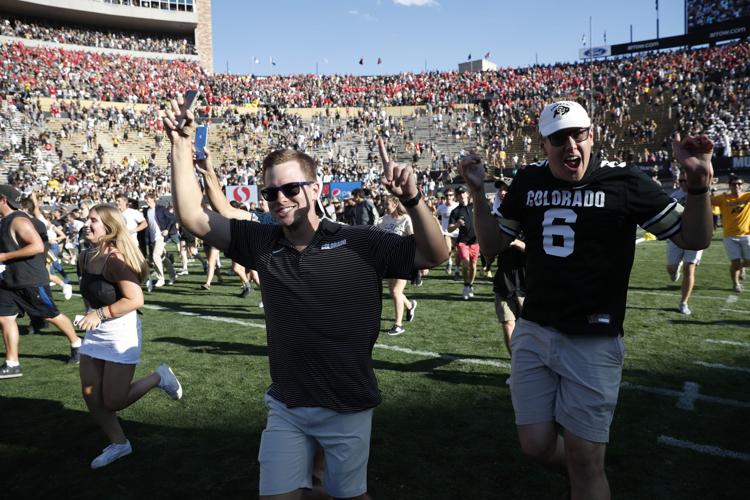 AP, Nebraska vs. Colorado, 9.7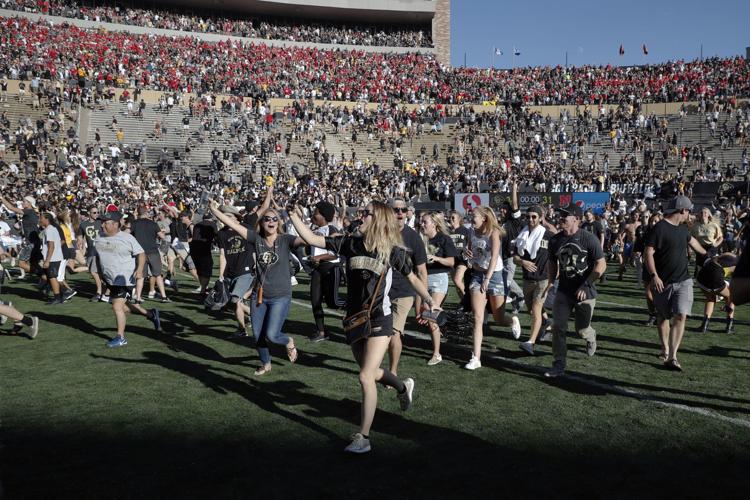 AP, Nebraska vs. Colorado, 9.7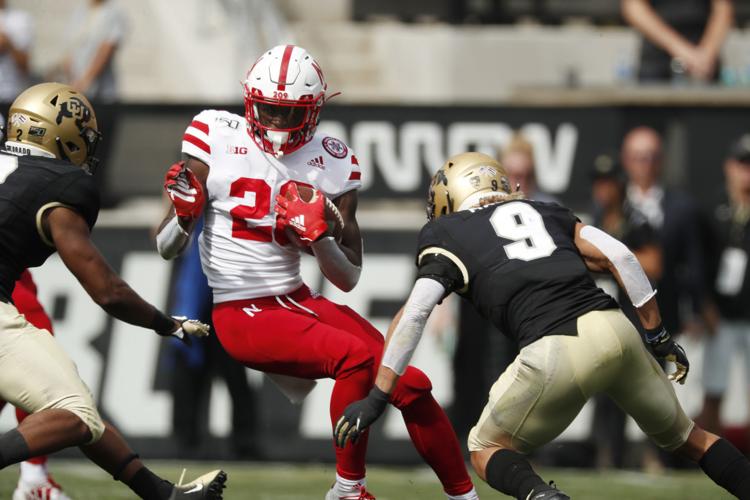 AP, Nebraska vs. Colorado, 9.7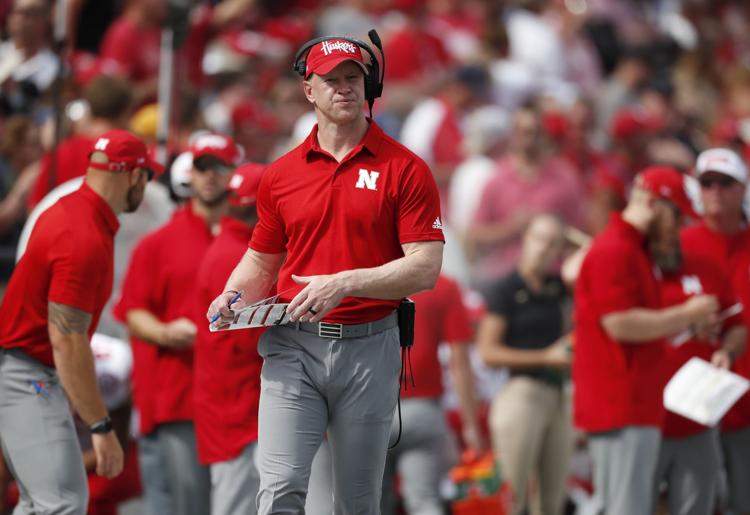 AP, Nebraska vs. Colorado, 9.7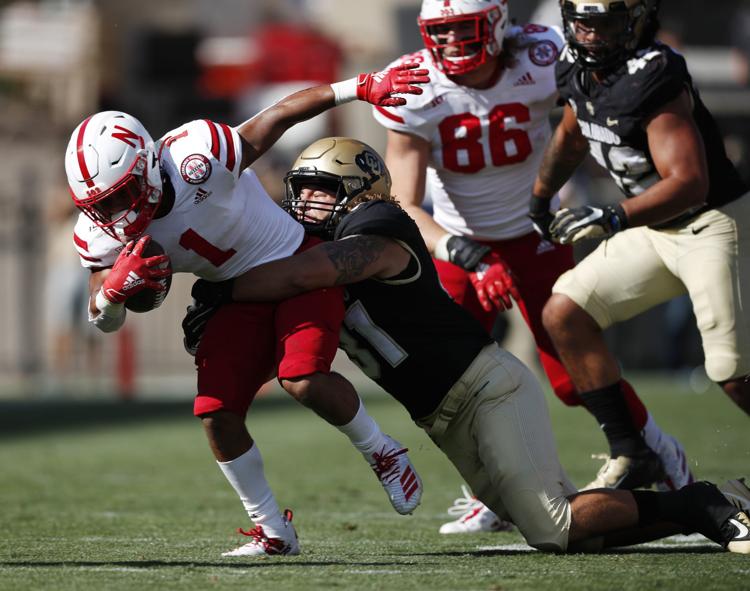 AP, Nebraska vs. Colorado, 9.7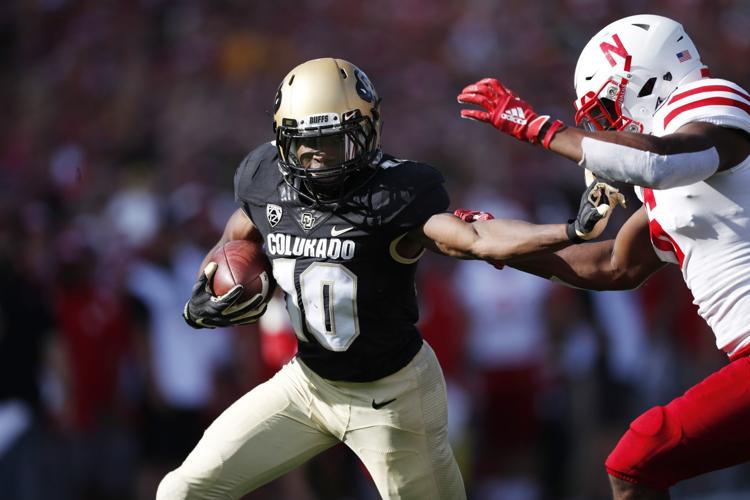 AP, Nebraska vs. Colorado, 9.7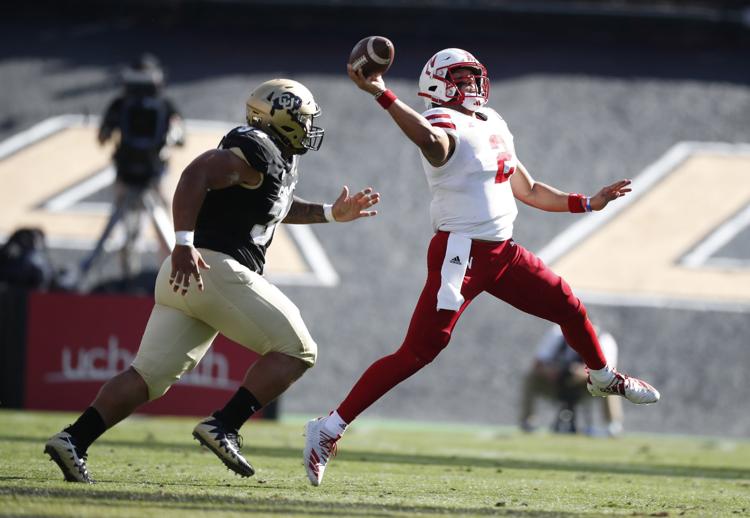 AP, Nebraska vs. Colorado, 9.7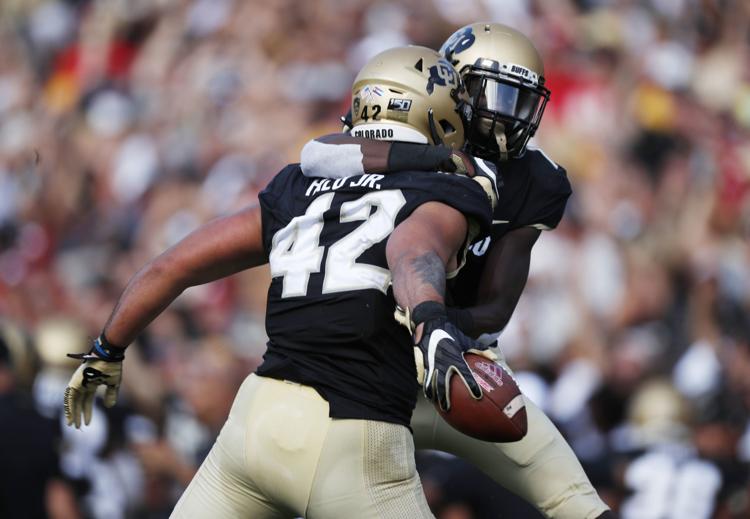 AP, Nebraska vs. Colorado, 9.7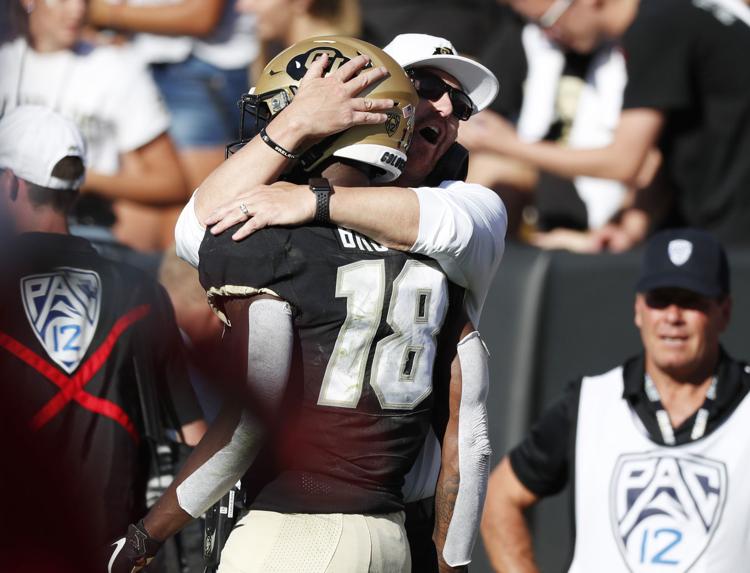 AP, Nebraska vs. Colorado, 9.7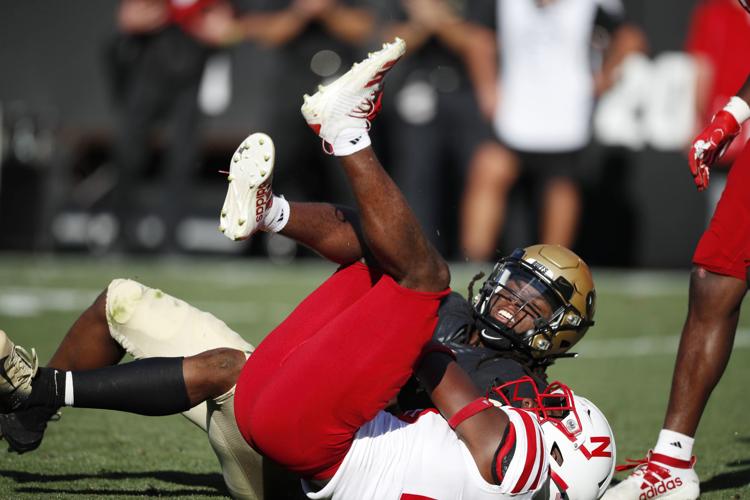 AP, Nebraska vs. Colorado, 9.7
AP, Nebraska vs. Colorado, 9.7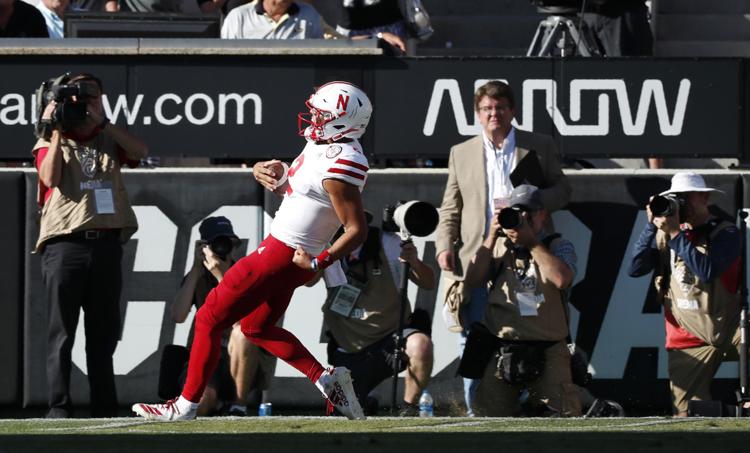 AP, Nebraska vs. Colorado, 9.7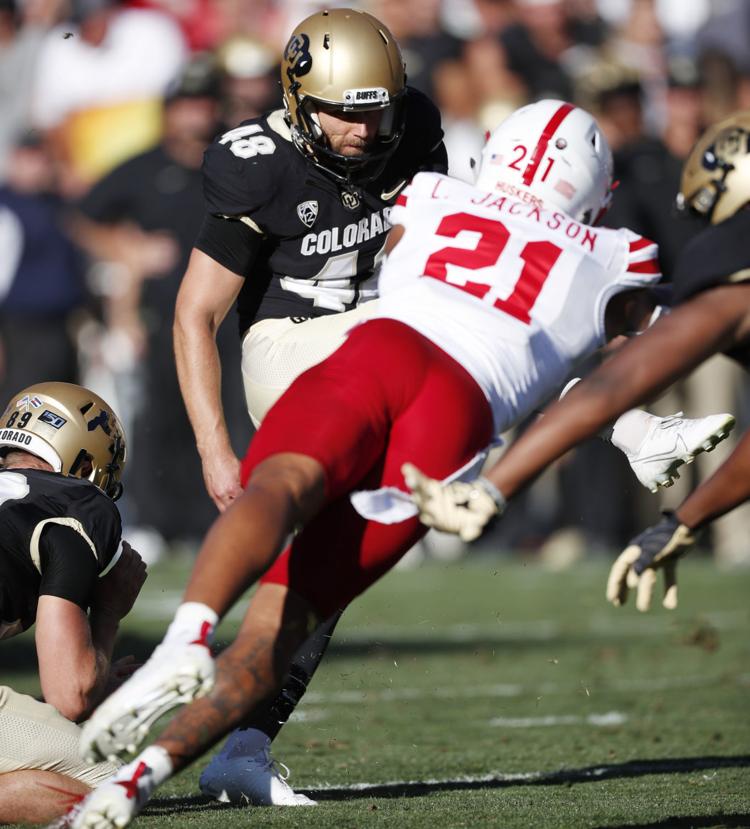 AP, Nebraska vs. Colorado, 9.7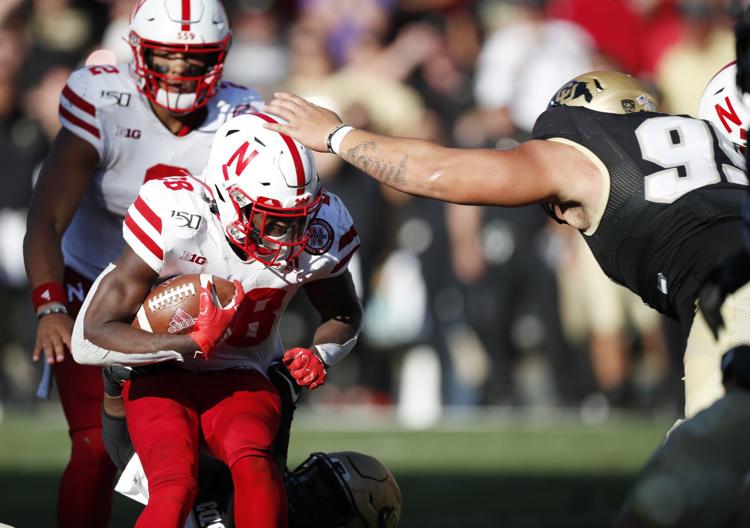 AP, Nebraska vs. Colorado, 9.7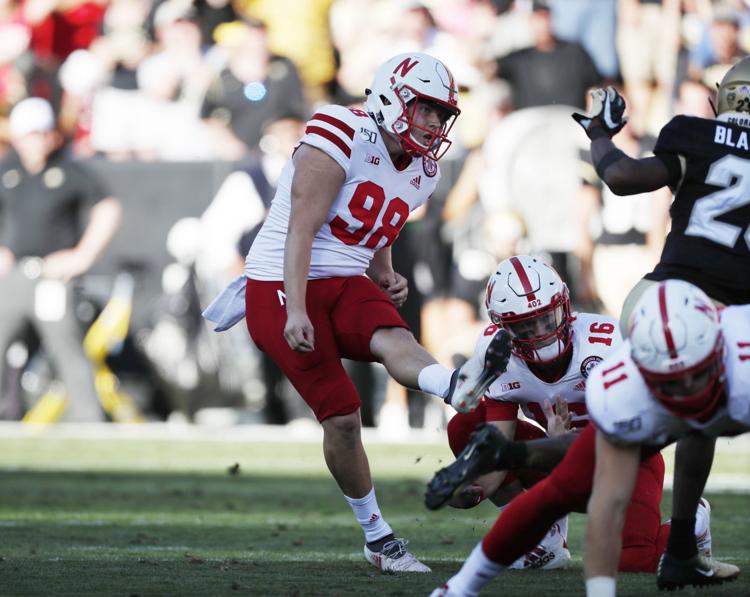 AP, Nebraska vs. Colorado, 9.7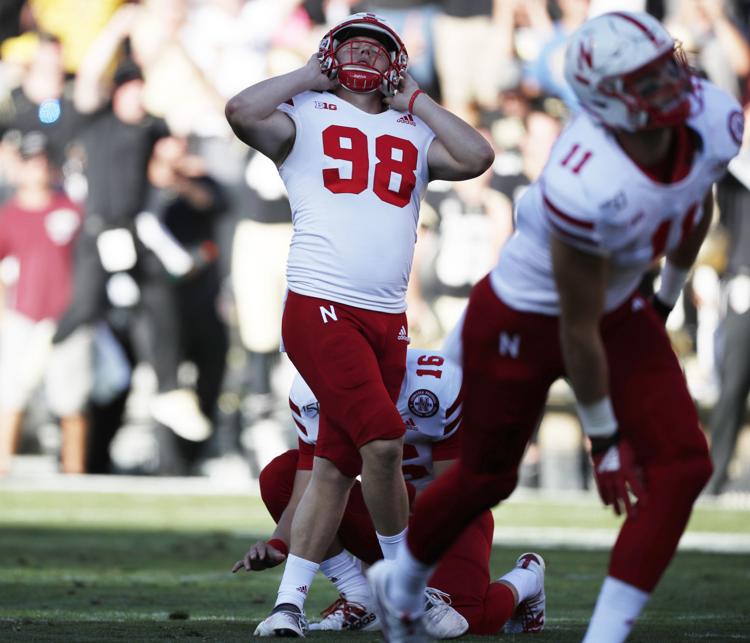 AP, Nebraska vs. Colorado, 9.7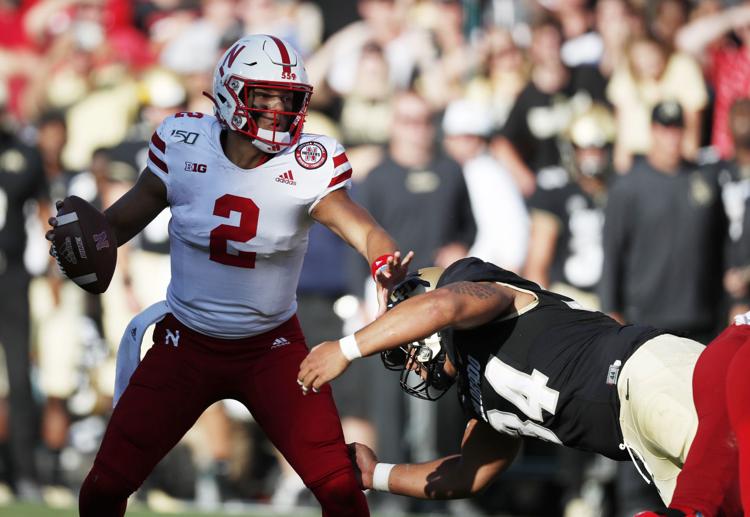 AP, Nebraska vs. Colorado, 9.7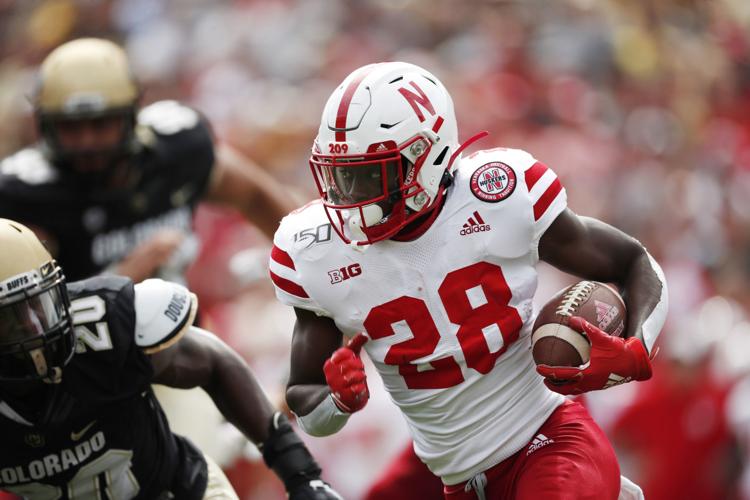 AP, Nebraska vs. Colorado, 9.7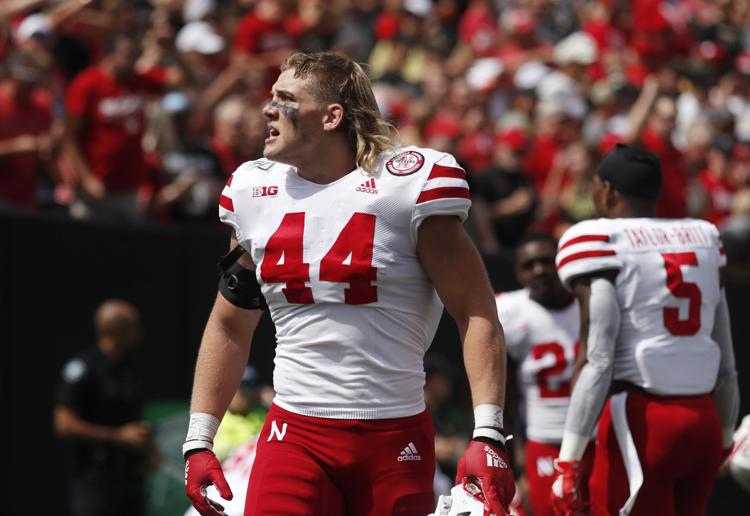 AP, Nebraska vs. Colorado, 9.7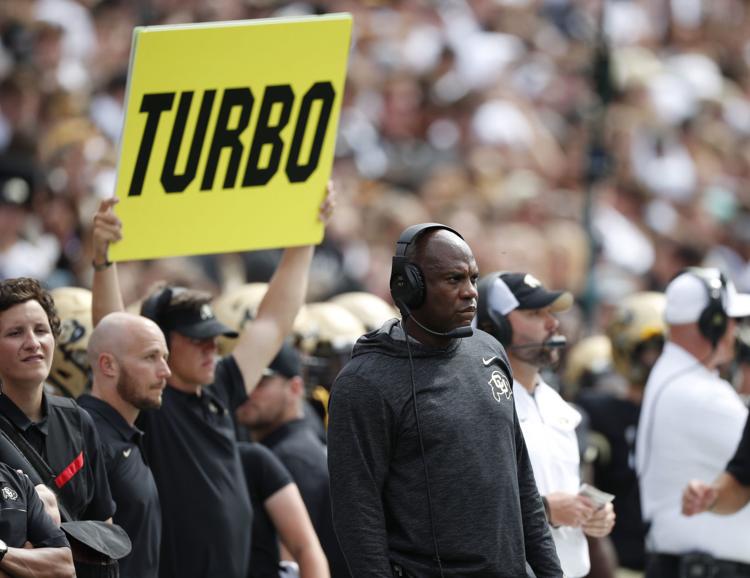 AP, Nebraska vs. Colorado, 9.7
AP, Nebraska vs. Colorado, 9.7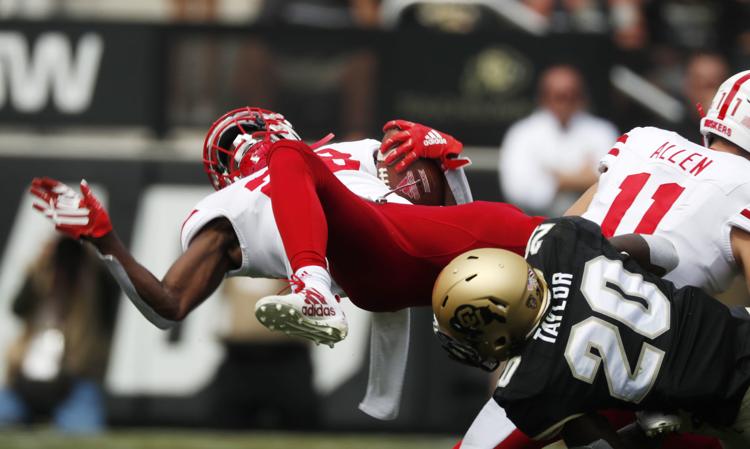 AP, Nebraska vs. Colorado, 9.7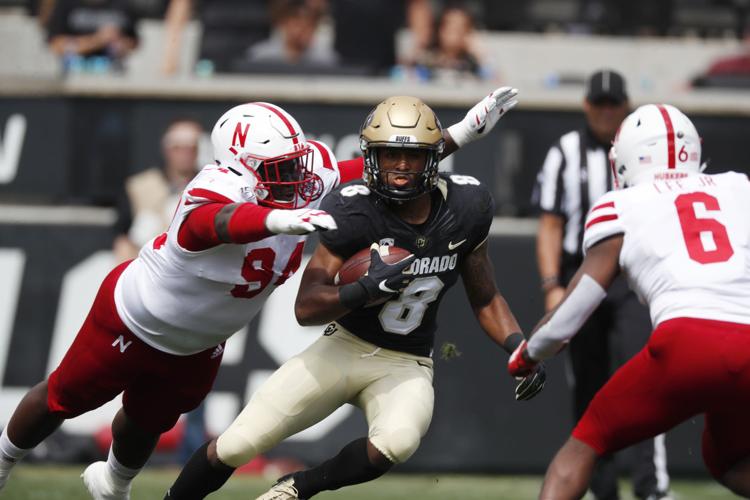 AP, Nebraska vs. Colorado, 9.7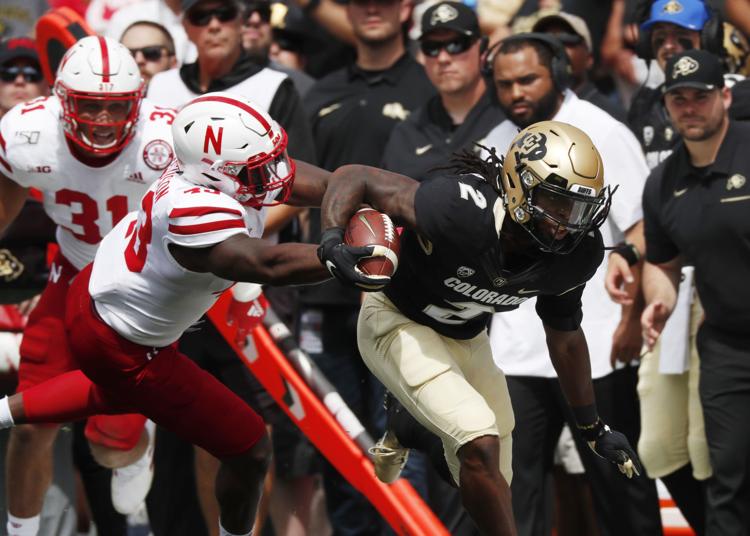 AP, Nebraska vs. Colorado, 9.7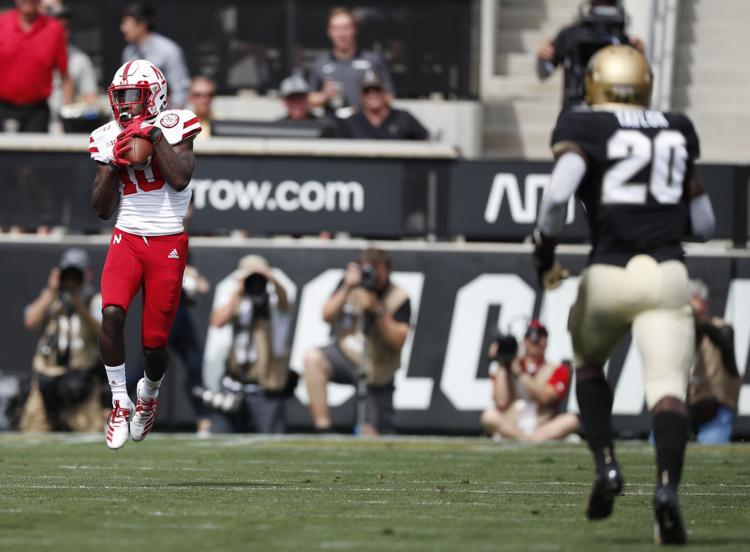 AP, Nebraska vs. Colorado, 9.7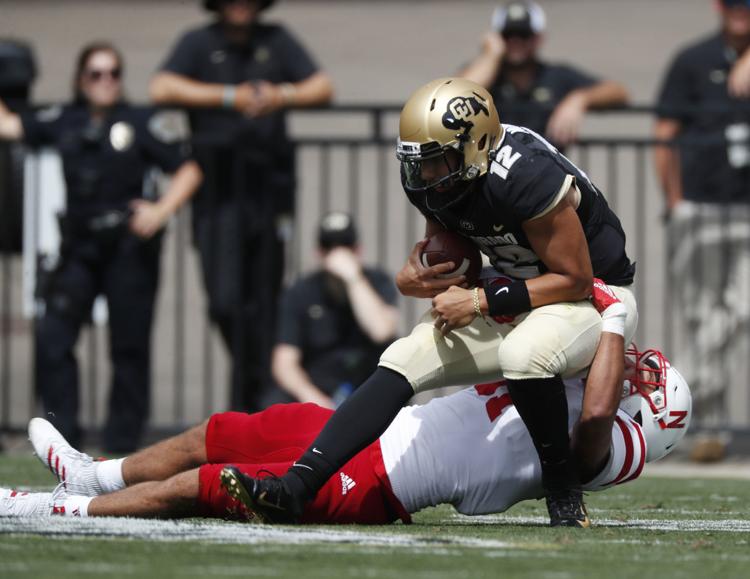 AP, Nebraska vs. Colorado, 9.7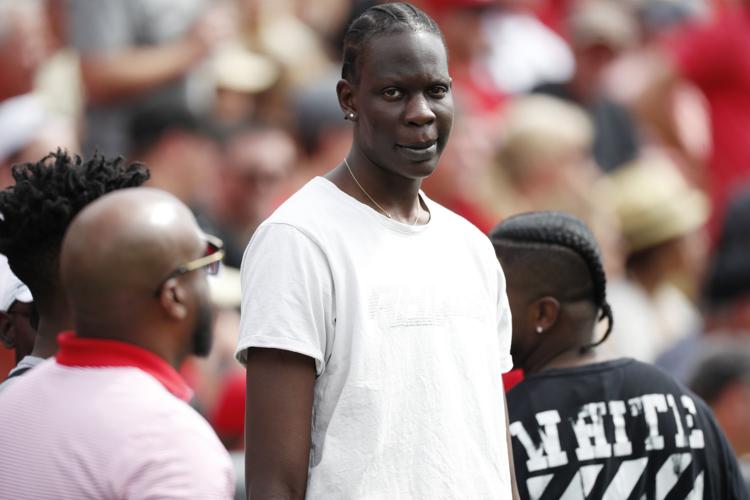 AP, Nebraska vs. Colorado, 9.7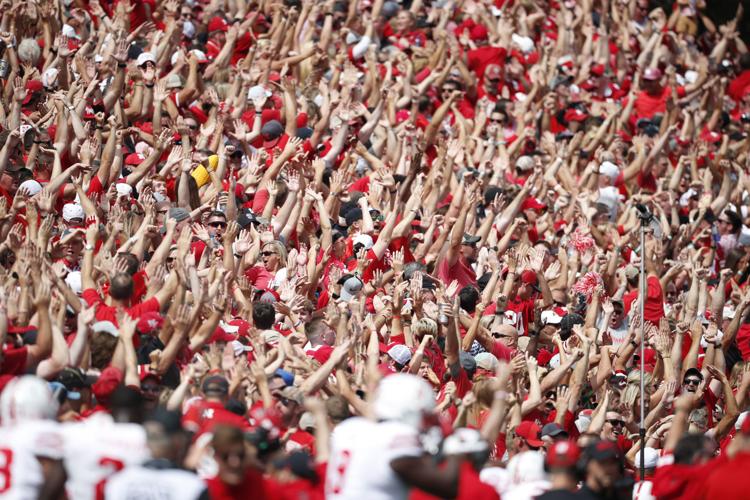 AP, Nebraska vs. Colorado, 9.7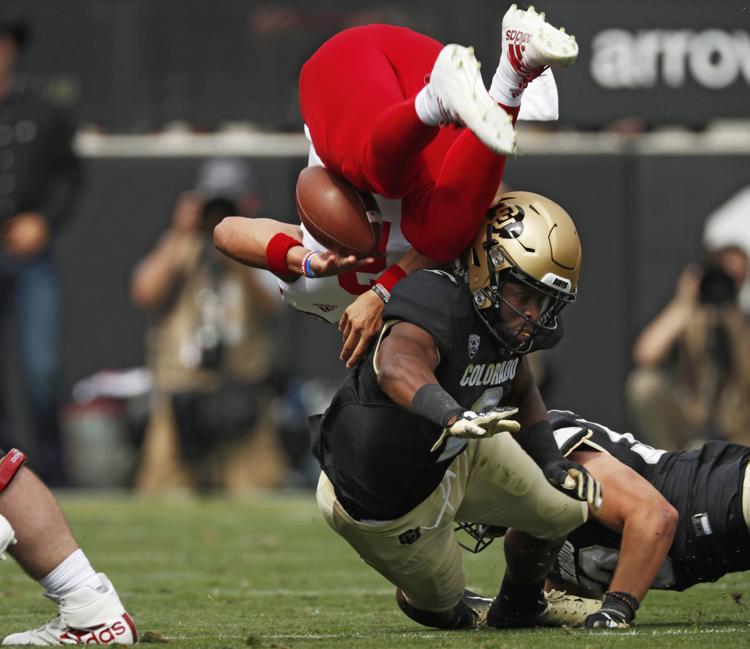 AP, Nebraska vs. Colorado, 9.7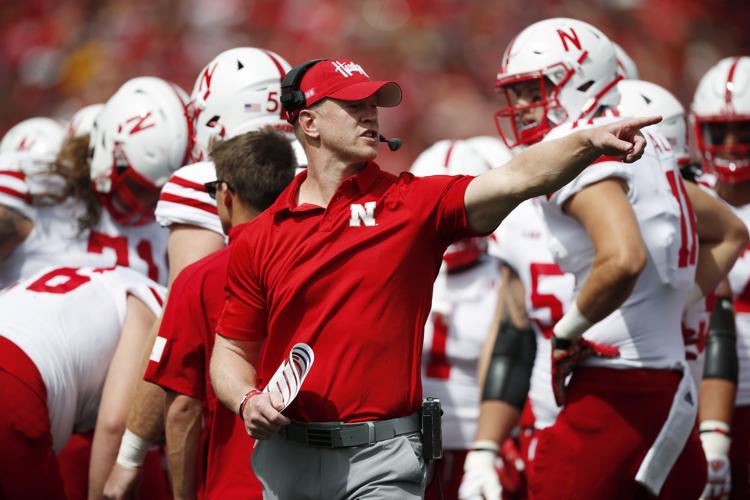 AP, Nebraska vs. Colorado, 9.7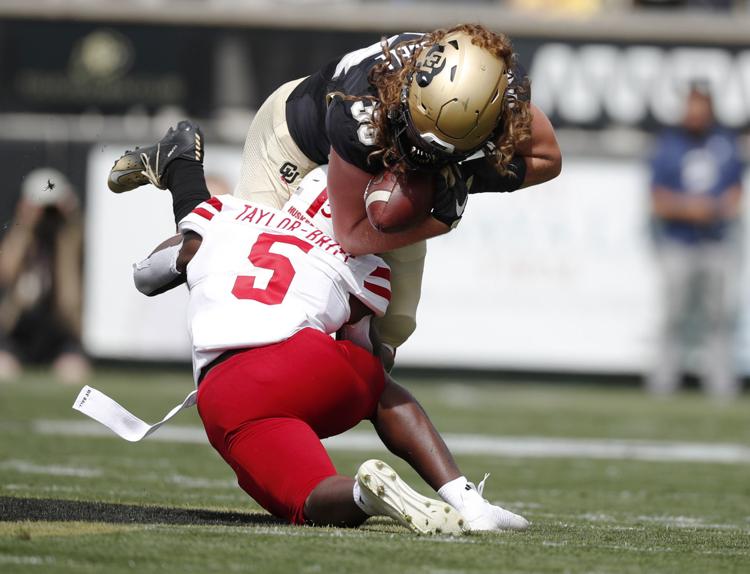 AP, Nebraska vs. Colorado, 9.7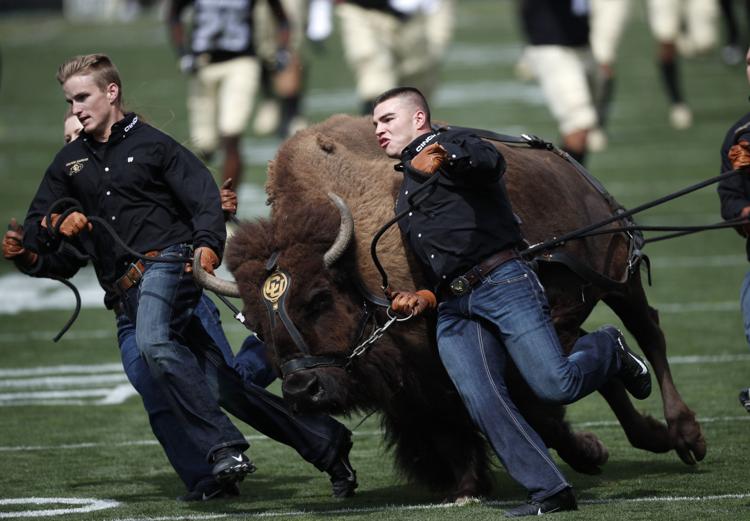 AP, Nebraska vs. Colorado, 9.7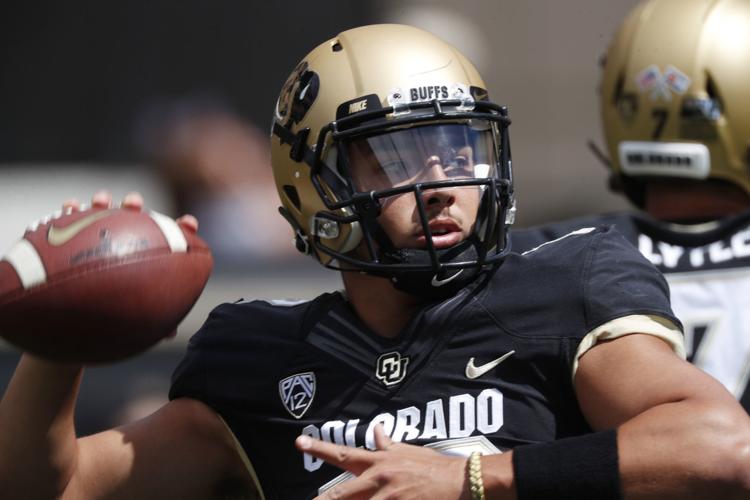 AP, Nebraska vs. Colorado, 9.7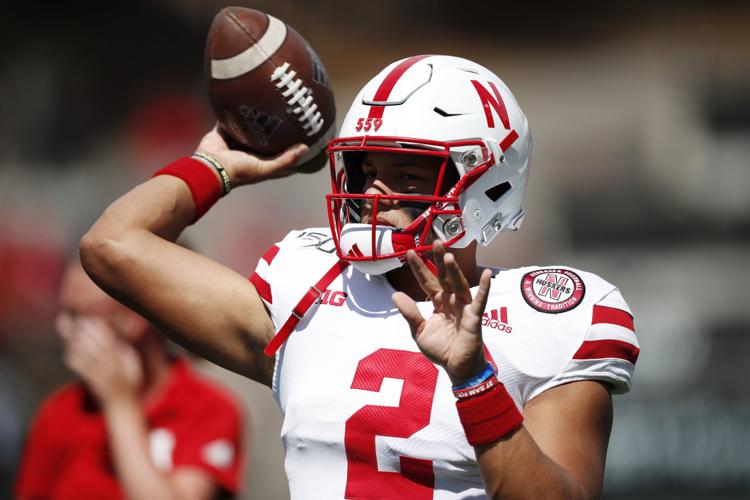 AP, Nebraska vs. Colorado, 9.7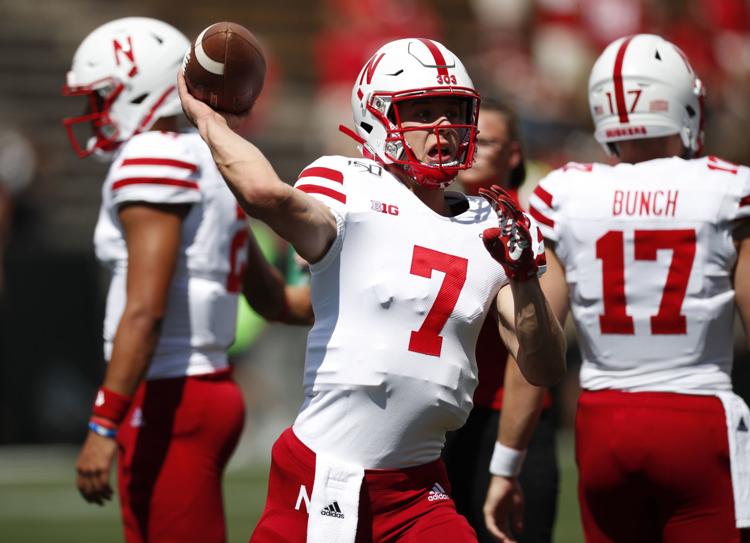 AP, Nebraska vs. Colorado, 9.7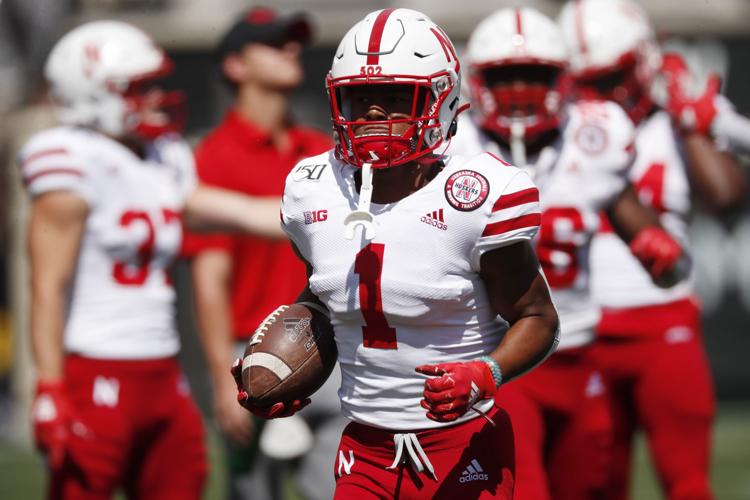 AP, Nebraska vs. Colorado, 9.7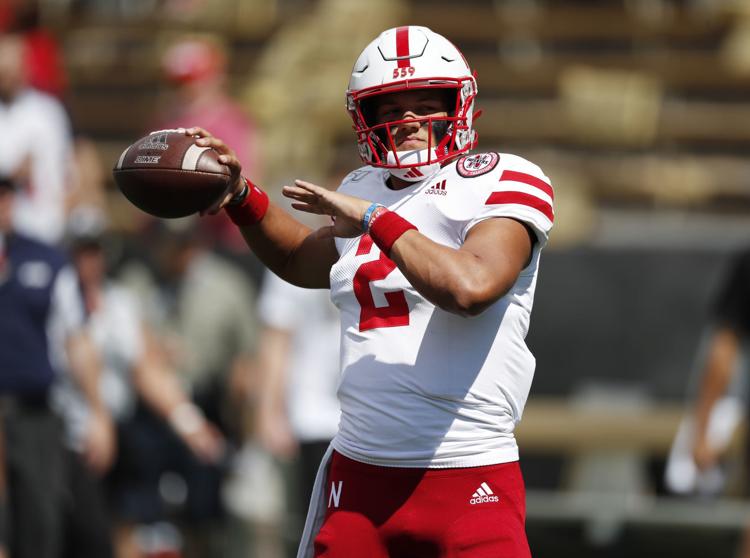 Nebraska vs. Colorado, 9.7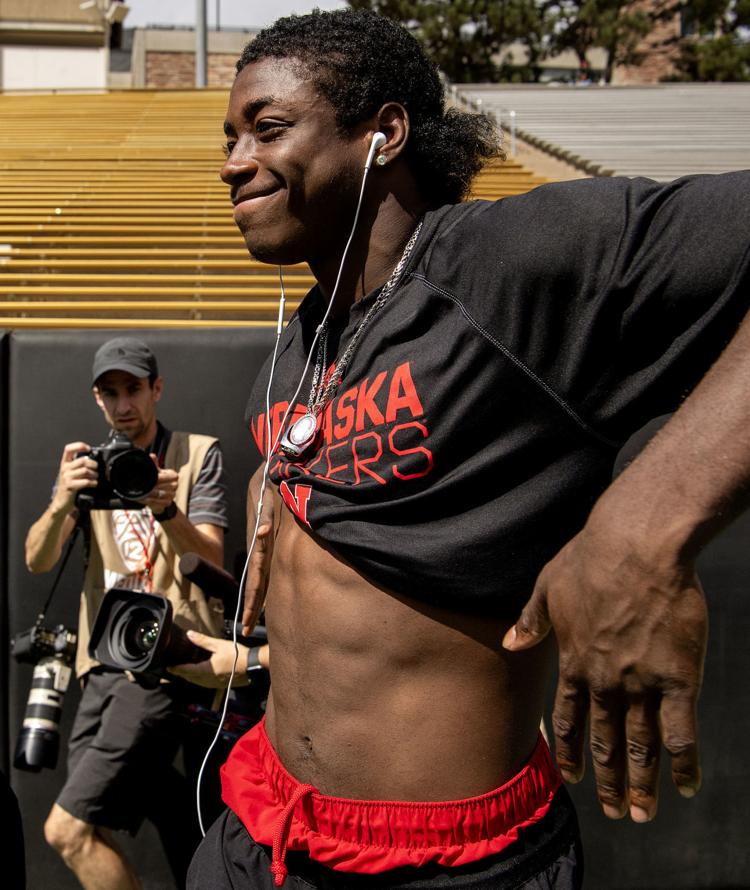 Nebraska vs. Colorado, 9.7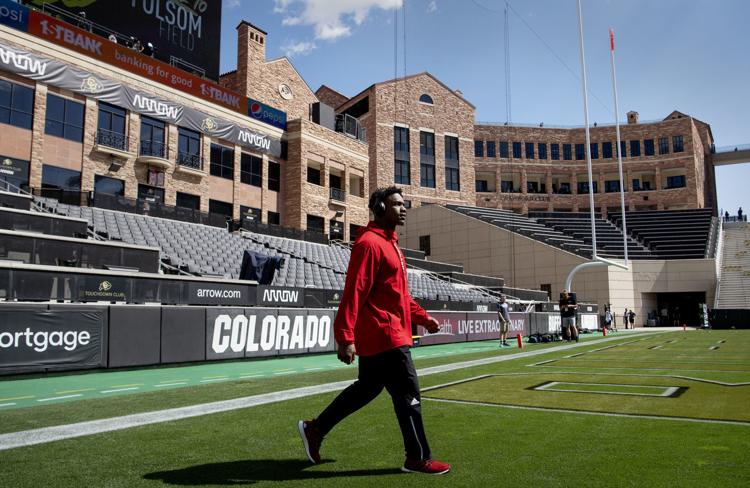 Nebraska vs. Colorado, 9.7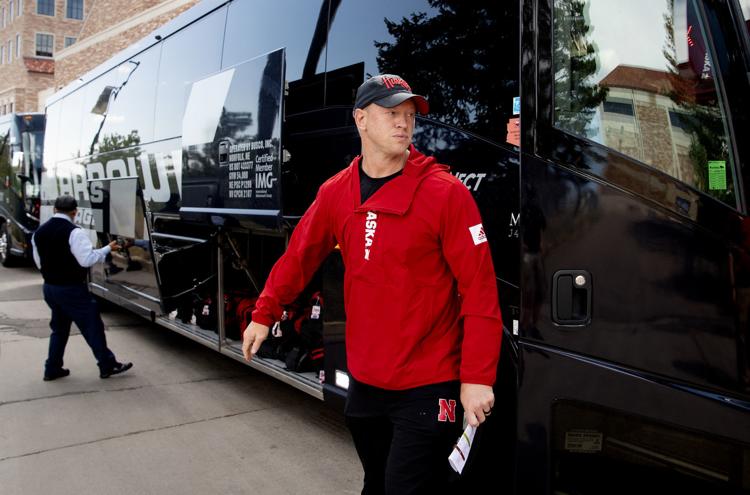 Nebraska vs. Colorado, 9.7