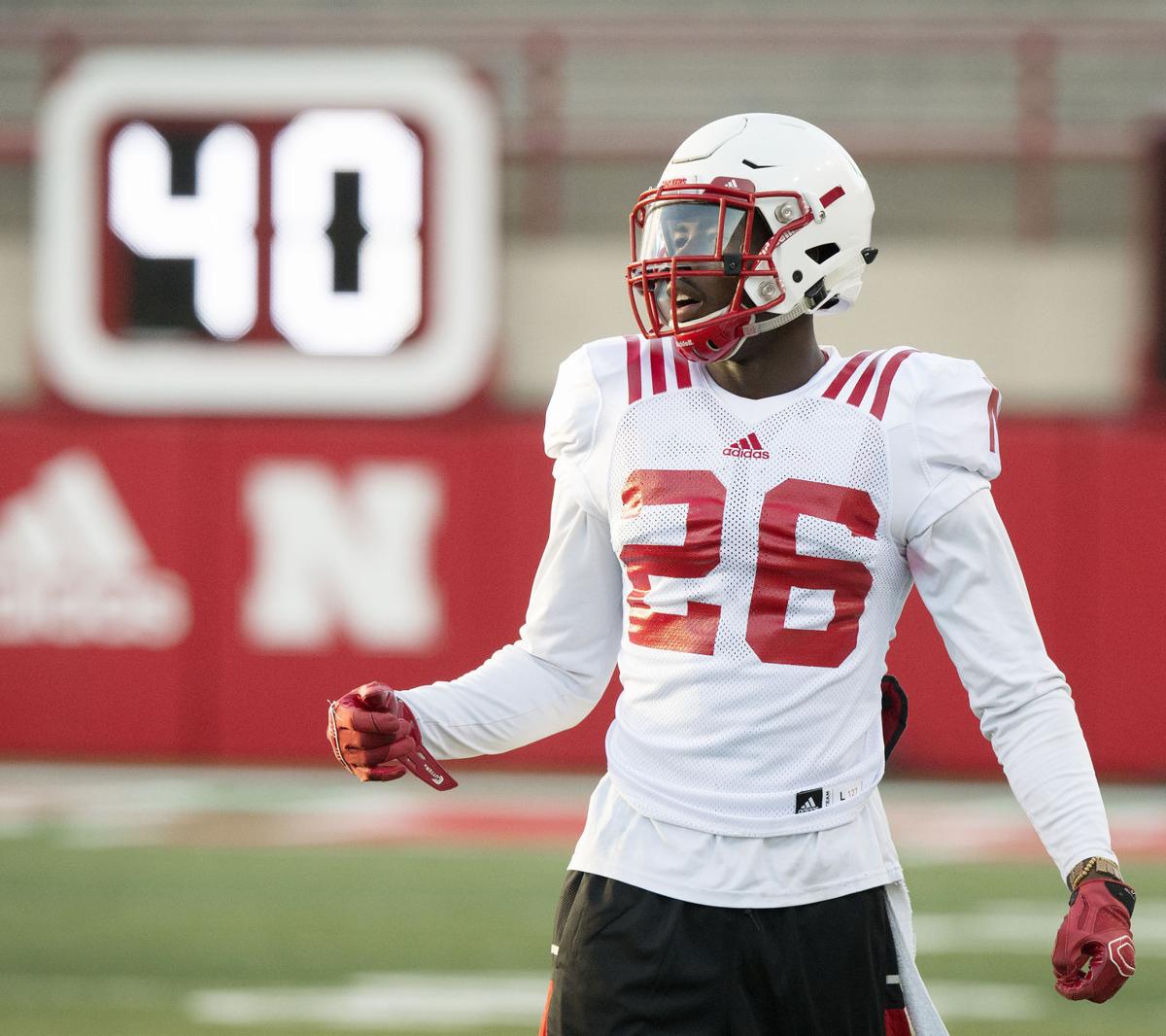 He sees things the others sometimes don't.
Nate Gerry is the senior, the captain, the starter of 29 games in his Husker career and owner of 199 tackles. He is, in the words of junior safety Kieron Williams, "the quarterback of the defense." Step inside the film room with the safeties and you'll see.
"Anybody that knows Nate knows he'll point out something, and I'm like, 'Bro, how'd you even know that?'" Williams said. "But he'll be right, every time."
Asked early in fall camp what Gerry means to him, sophomore defensive back Aaron Williams answered just so: "Comfort, reliability."
When Nebraska opens its 2016 season against Fresno State on Saturday night, however, it won't have that security blanket on the back end of its defense, with Gerry serving a one-game suspension for a violation of team rules.
It appears it will be up to the Williams duo — Kieron and Aaron — as well as sophomore Antonio Reed to hold down Nebraska's two safety spots and not crack against a fast-paced Bulldogs offense.
Communication is the key, Kieron knows. And he thinks the cohesiveness on the defense, and in the secondary, has been strong throughout August.
"Right now, we're definitely in game mode and we've been communicating on and off the field," he said. "Every time we see any small thing, even if they don't do it during the play, before the play we're like, 'Hey, watch out for this.'"
There's much for a safety to process in a short amount of time. But Kieron Williams knows you better open your mouth as you're figuring it out.
"I mean, if a guy just goes in motion and nobody talks, then now we're out of the play and that's not what we want to do," he said. "We want to stop the big plays."
While Kieron Williams appears set to make the first start of his college career, he is hardly a new name to Husker fans. The native of Shreveport, Louisiana, never redshirted after arriving to the program in the summer of 2014, and has played in all 26 games on special teams.
Williams blocked three punts as a true freshman and was tied for second on the team with six special teams tackles last year.
He did a lot on special teams but saw limited snaps on defense. "I was kind of expecting to be able to play a little more a little sooner," he admitted, "but I think everything happens in time."
A lot has been happening this offseason. When Nebraska released its official depth chart Monday, Williams was the top safety opposite Gerry.
You have free articles remaining.
It perhaps surprised some then that he wasn't one of the 13 Huskers sporting a Blackshirt on Tuesday.
Defensive coordinator Mark Banker said Williams was one of four defenders who were right on the edge of receiving one. Coaches just want to see a little more first when the lights come on.
"I think they need to prove it to themselves, prove it to the group, that they in fact truly earned it, because it should be earned," Banker said.
The coach added that he's seen Williams mature not just in his knowledge of the defense, but also as a person outside the lines.
"It's translated to the field as well. So let's do it in front of the nation."
It's taken some perseverance to get to just this point. Williams suffered multiple tears to his knee as a senior in high school, causing some schools to back off recruiting him. One doctor told him he might not play again.
"I learned that sometimes you just have to wait, and good things happen when you wait and are patient," Williams said this summer.
That could apply to earning a Blackshirt, too.
Whatever jersey he wears in practice, he's about to have a very big role for this Nebraska defense on Saturdays in the fall.
While there were times during the first two years in the program when he got frustrated, he said it wasn't with coaches.
"It was more me being frustrated with myself, because I know that I could do so much better, and I just wasn't understanding the things that I was doing wrong," he said.
He talked to coaches and other players about it. Hey, what can I do better? What are the ways I can help the team win?
"And I think those things finally came into place over the past few months."
On Tuesday, he was like most people in this state, counting down the days until kickoff, tweeting out "4 days …"
The truth is he's been waiting longer than most for this Saturday.