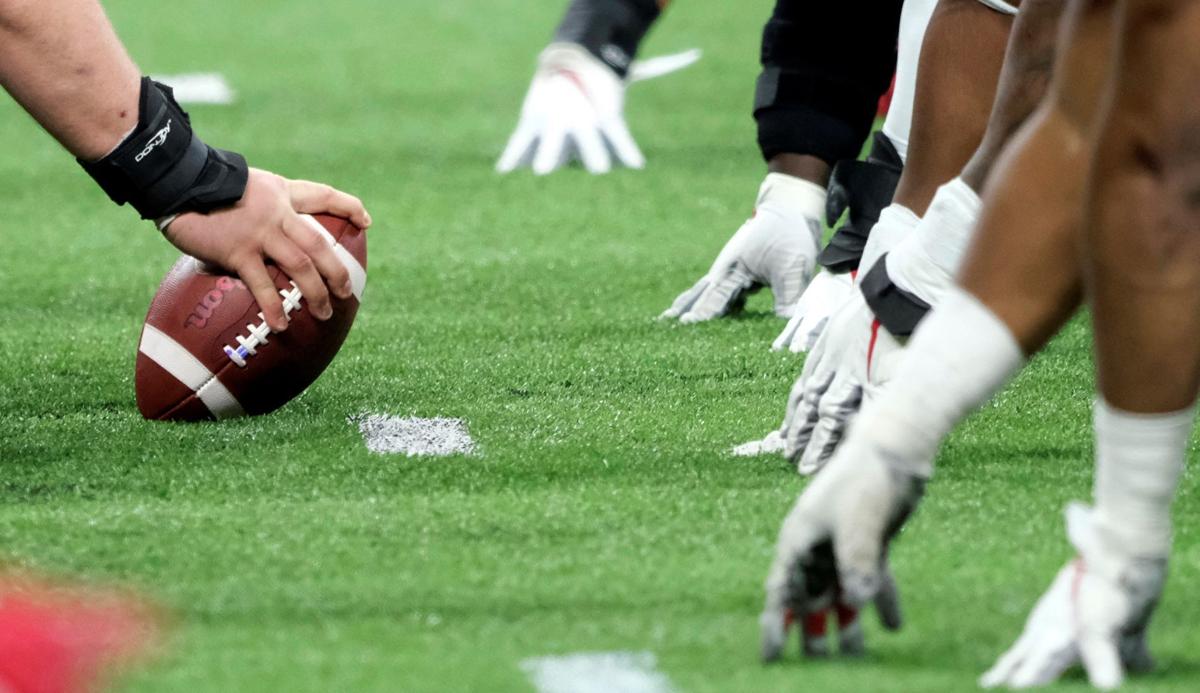 College football's prospects for this fall continued to hang in the balance Sunday night, but the Big Ten has made no final decisions about whether it will try to play in the coming weeks or move its season to the spring, according to conference administrators.  
Reports around the conference and country ranged Sunday from indications that decisions could be made in the coming days in all of the Power Five conferences to a flat-out assertion, based on sources, that the Big Ten had already decided to move its season to the spring semester.
One Big Ten athletic director refuted the latter report to the Journal Star, saying, "There's nothing to that."
A Nebraska school official declined to comment when the Journal Star asked for comment from UNL Chancellor Ronnie Green.
Reached Sunday evening, Nebraska athletic director Bill Moos said only, "It's been a strange weekend."
Strange, in that it's clear conversations are ongoing about whether or not the most powerful conferences in college football — the Big Ten, SEC, ACC, Big-12 and Pac-12 — will ever set foot on the field before the spring semester at the earliest.
The Big Ten's university presidents met Sunday, as did the commissioners of the Power Five leagues, though that meeting was categorized in several national reports as a regularly scheduled gathering.
Presidents, athletic directors, coaches and commissioners around the country have all been meeting regularly since the pandemic began. When the Big Ten announced its 10-game, conference only schedule on Wednesday, Moos said the league had had more than 100 Zoom meetings.
In publicizing that decision, the league said, "We understand there are many questions regarding how this impacts schedules, as well as the feasibility of proceeding forward with the season at all. As we have consistently stated, we will continue to evaluate daily, while relying on our medical experts, to make the best decisions possible for the health, safety and wellness of our student-athletes."
Many college football players over the weekend ramped up their advocating for playing this fall. Nebraska redshirt freshman quarterback Luke McCaffrey tweeted out photos from NU's first two days of preseason camp and said, "Just want to play ball." Player groups from Ohio State and Arkansas State tweeted out statements in favor of moving forward with a fall season.
Clemson quarterback and surefire first-round 2021 NFL Draft pick Trevor Lawrence took to Twitter on Sunday and said, "Let's work together to create a situation where we can play the game that all of us love. Not divide and argue. There is a way forward."
Later, he made the argument that players are safer on their college campuses rather than being sent home, though it's unclear if postponing a fall season would mean players are sent off of campuses for the fall semester.
Time is becoming less and less on the side of decision-makers, though, particularly in the Big Ten, where action is slated to start three weeks earlier than in the Pac-12 and SEC.
According to the Austin American-Statesman, Big 12 commissioner Bob Bowlsby on Sunday said the Power Five commissioners had not reached any concrete decisions.
"I don't have anything other than our experts' opinions to draw upon," Bowlsby said, according to the American-Statesman. "Have we made progress? Probably not. Have they told us to shut it all down? No, they have not."
So, as a new workweek nears, the fall college football season hangs in the balance and a spring season's feasibility remains in question.