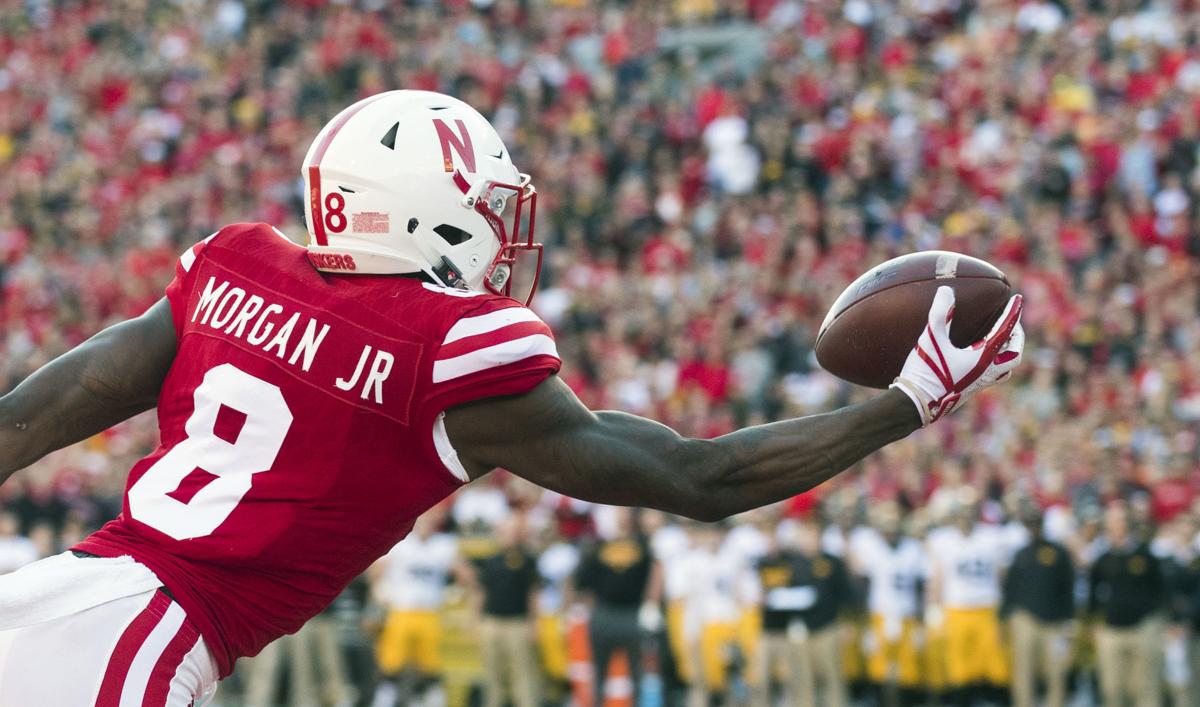 If you're settling in for a long week or a stressful stretch, sometimes it's good to have some comfort food.
For Stanley Morgan, that's boiled crawfish.
So when the former Husker wide receiver is gathered with his whole family and the NFL Draft continues through Friday and Saturday — Morgan should hear his name called somewhere along the way — that will be a staple on a menu that will do his hometown proud.
"We've got the whole New Orleans shebang," he said. "We've got the crawfish, the gumbo, the oysters. We've got it all." 
The New Orleans native is home for the proceedings and will be watching with what he expects will be a big group of supporters.
"My grandma has 15 brothers and sisters and my grandpa has 17 brothers and sisters and that's just my mom's side of the family, not even my dad's," Morgan said.
As the lone Nebraska player invited to the NFL Scouting Combine this year, Morgan had the chance to show his abilities in front of every NFL team in Indianapolis. He performed well, too, running 4.53 seconds in the 40-yard dash to go along with a 38.5-inch vertical jump and solid times in the agility drills.
You have free articles remaining.
That almost certainly helped Morgan in the eyes of professional evaluators, considering many of the other factors really have never been in question.
"Just the way I play my game and the way I come about the game every day," Morgan said of what teams have told him they consider his strong suits. "Then my hands and my route-running." 
The 6-foot, 202-pounder drew rave reviews throughout his senior year for the way he handled the transition from Mike Riley to Scott Frost — remember, Morgan could have declared for the draft a year ago but instead decided to come back and be a leader — and he set records in the process.
Now he heads for the professional ranks as the school's all-time leader in receiving yards (2,747) and has the two best single-season totals in NU history at 1,004 last year and 986 in 2017.
"Stanley is one of those special guys I hope I keep in touch with the rest of my life," Nebraska coach Scott Frost said after the Huskers' season-closing loss to Iowa. "He's a warrior, he's always ready to compete. I talk to guys about being the type of guy that you have cleats and a ball and hoop shoes and golf clubs in the back of your car just in case any kind of game breaks out, Stan's going to be ready to play. He's going to fight to the end with you."
Now the next step is here. Almost, at least.
"I'm just very excited and anxious and I'm ready to get the draft over with so I can get back to playing football," Morgan said. "It's a dream come true and you always wanted to get drafted — that's what you play football for — but I'm just ready to play. After the draft you have to go in and prove yourself. The draft is cool, but then you go prove yourself at the next level."