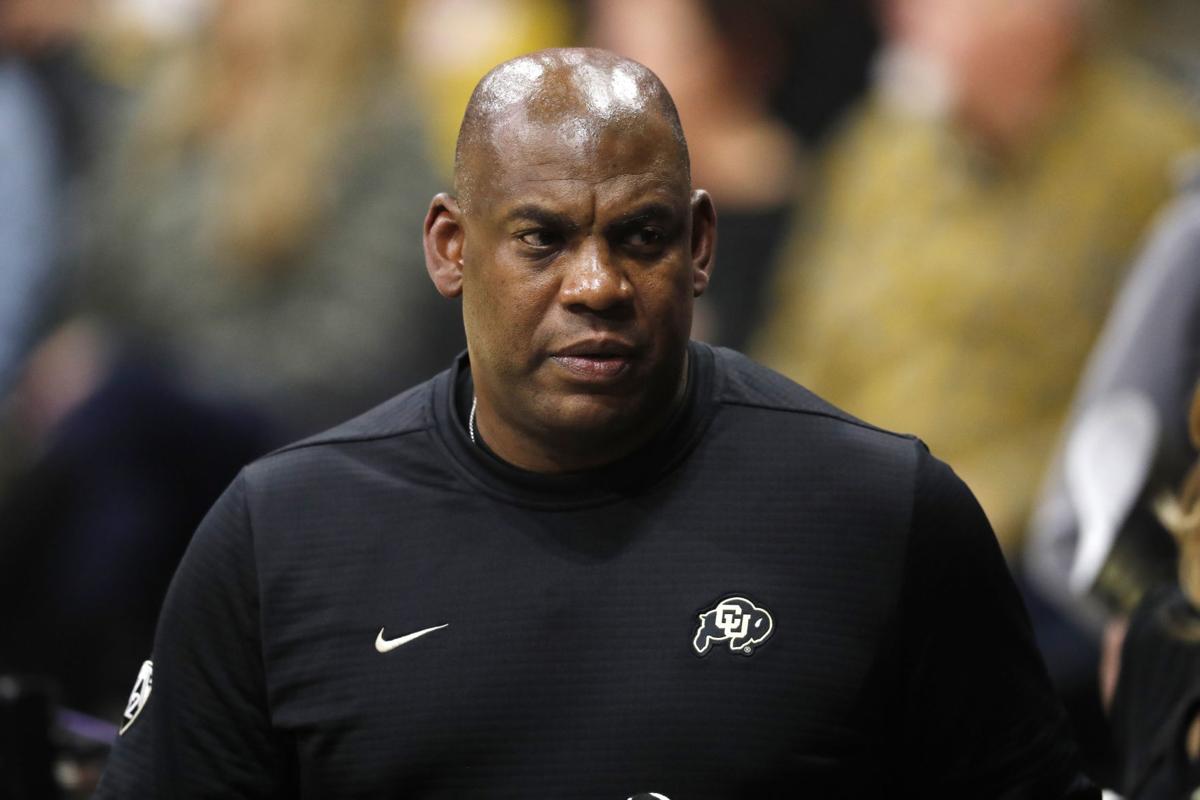 New Colorado football coach Mel Tucker comes from SEC country. He also has an extensive NFL background. So he's doing a lot of learning on the fly in Boulder.
One thing he's learned: Nebraska football carries ample clout in the state of Colorado among top football prospects.
"There are in-state kids here who don't care a thing about CU, so it's a sell job," Tucker told The Denver Post. "It's like, you've got to win games before they'll even consider you. I've been through that before; that's just how it is. There are kids right now that you (ask), 'Well, who are your top (teams)?' And they'll say, 'Nebraska.'
"And you look and say, 'Well, what has Nebraska done?' But in their mind, that's like way, way better than CU."
We should mention Nebraska travels to Colorado for a nationally televised game Sept. 7 on Fox. The teams also are set to square off in 2023 in Lincoln and 2024 in Boulder.
You have free articles remaining.
Could Tucker's quote be used as bulletin-board material for Nebraska? I'd say so. But the Huskers perhaps already have something on their minds that happened in last year's game, a Colorado win in Lincoln. Television replays showed, at the conclusion of a fourth-quarter play, CU freshman linebacker Jacob Callier on top of NU quarterback Adrian Martinez's right leg, possibly twisting it. Martinez left the game and sat out the following week's loss to Troy.
As for Tucker's recent comments, well, he's not wrong when it comes to recent years. Nebraska has posted a 23-27 record since 2015, while Colorado is 24-27 in the same span.
Meanwhile, Scott Frost and company have scored some major recruiting victories in Colorado in the past two classes, most notably former Valor Christian quarterback Luke McCaffrey. What's more, the Huskers have offered scholarships to three of 247Sports' top five Colorado prospects in the class of 2020 as well as the state's No. 2-ranked prospect in 2021.
"I don't know (why), because I can't get into it with them like that; I don't know what they're thinking," Tucker told the Post in reference to in-state recruits who list Nebraska among their favorites. "I don't negative recruit, so I never talk about another school to a kid.
"But there's a perception here, obviously, that they have a more relevant program … but you know, winning solves all that."