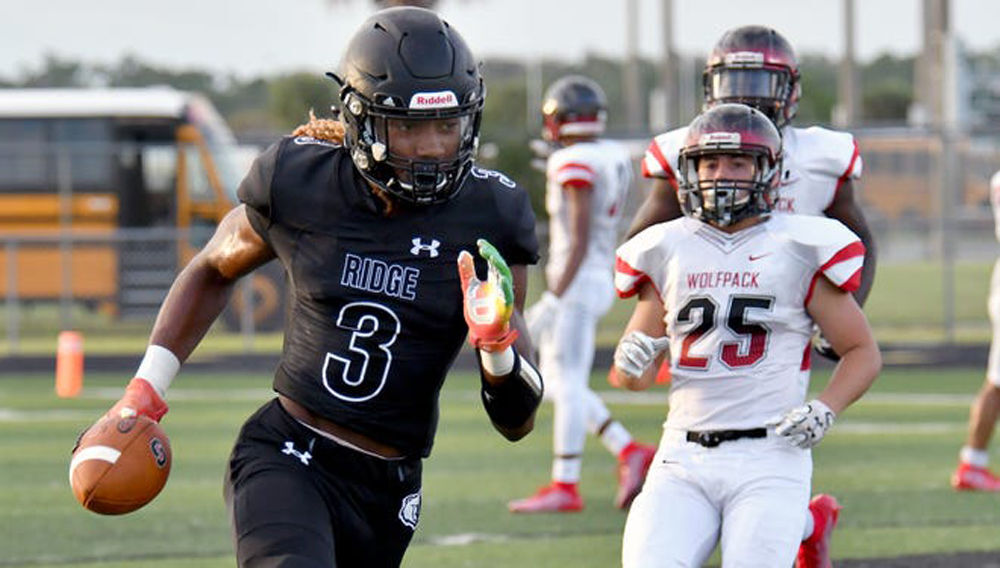 The theme runs up and down the Nebraska football team's recruiting class. Nebraska wanted to get bigger, and it did.
Especially at the skill positions. There are three wide receivers, three tight ends and a running back among NU's 19 scholarship signees in the 2021 recruiting class.
And from the day they step on campus, they'll stand out in a crowd.
NU's three wide receiver commits all stand 6-foot-3 or taller. The three tight ends are all 6-5 or taller. The running back, Gabe Ervin, is no slouch, either at 6-1, 190 pounds.
Nebraska's coaches knew they had to get bigger to compete in the Big Ten — and not just on the offensive and defensive lines.
"Receiver's another position where we'll take a special athlete no matter his size. We've certainly had and have some that aren't real big that are exceptional players," NU coach Scott Frost said Wednesday. "But this group of receivers is going to give us some length, some catch radius, some physicality, and they're all really twitchy athletes, too."
It's not hard to see why Frost wanted more length out wide.
Nebraska's leading receiver, sophomore Wan'Dale Robinson, is certainly one of those "exceptional players" Frost was talking about. He had 45 catches for 382 yards.
He's also generously listed at 5-10, 185 pounds.
No other Husker wide receiver has more than the 12 grabs of Zavier Betts (6-2) and Levi Falck (6-2). Nebraska's inability to win the battles for 50/50 balls, get open down the field, or hit receivers when they do come open, has been well documented.
But size and speed can fix a lot of those issues.
Latrell Neville out of Texas stands 6-4 and "has a chance to be special," Frost said. Kamonte Grimes, at 6-3, is a multisport athlete from Florida who also plays basketball and runs track. Shawn Hardy is a "brilliant" kid who checks in at 6-3.
And with the production (or lack thereof) from NU's receivers this season, there figures to be opportunities for tall guys with big catch radii who can run.
"We feel great about this receiver group and where we're going at that position," Frost said.
Nebraska's tight end group has been well documented. AJ Rollins is 6-6, 230 pounds, Thomas Fidone and James Carnie are both 6-5, 220.
And while the Huskers will have experience at that group next season, there is a need to restock the pantry.
"All three guys are big, talented athletes," Frost said. "Thomas specifically has about as much potential as anybody I've ever recruited, when you watch his tape and look at his frame and his speed."
Carnie, the last of the group to commit, has competed in the 100-, 200- and 400-meter dashes and the 4x100-meter relay for Norris, and ran a 4.6-second 40 over the summer. Rollins was heavily considering playing basketball in college until the summer before his senior season.
As for Ervin, the running back is currently averaging 10 yards per carry for Buford High School during the Georgia state playoffs. 
"He can do everything that we need a running back to do. I think he's big enough to run physical, I think he's fast enough to potentially give us some more big plays, he catches the ball well out of the backfield," Frost said. "His senior tape was really good. His junior tape was really good, but his senior tape, I was super impressed with."