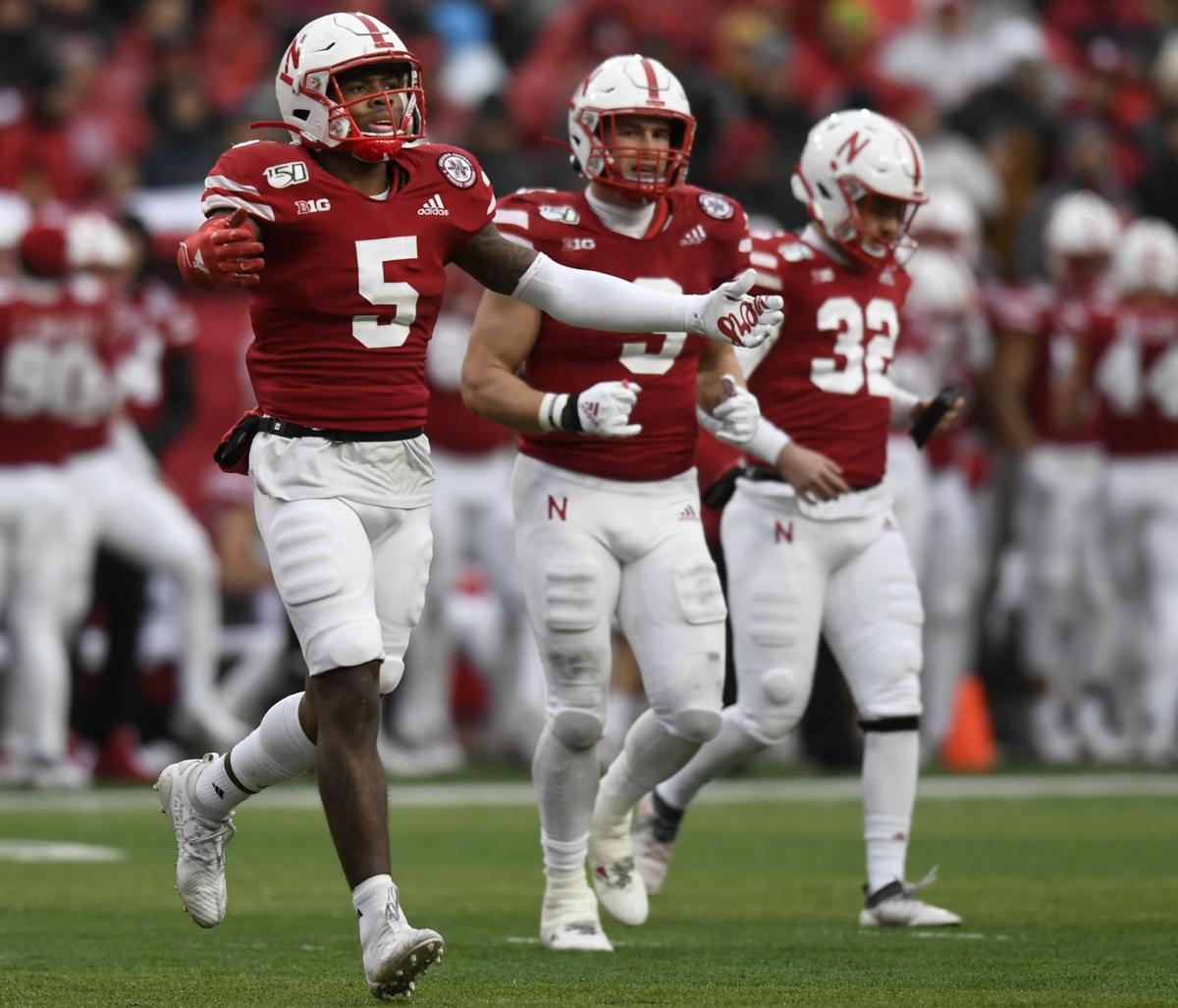 Nebraska cornerback Cam Taylor-Britt, arguably the Husker defense's best player, has decided to return for his senior season.
The 6-foot, 215-pound Alabama native said Monday on Twitter, "After much thought and consideration ... Let's take it back for one more ride Husker Nation."
A second-team All-Big Ten selection by league coaches, Taylor-Britt recorded 28 tackles this season while making two interceptions and breaking up four passes. He was also the team's leading punt returner with six for 79 yards (13.2 per return).
In 2019, Taylor-Britt ranked third nationally with four forced fumbles, the most by any Husker since 1999.
He spent his first two seasons at Nebraska bouncing back and forth between safety and cornerback, but settled in as a full-time corner this season and excelled.
Defensive coordinator Erik Chinander said earlier this fall that most teams opted against challenging Taylor-Britt with much frequency.
Defensive backs coach Travis Fisher knew he'd have conversations with Taylor-Britt after the season about where his professional prospects stood and what another year in college could do for him.
"He has a lot of room to (grow). He has a very high ceiling," Fisher said of Taylor-Britt in December. "I think right now, in my opinion, I think Cam is one of the top corners definitely in the Big Ten. If not the top corner in the Big Ten. … There's a lot of work that Cam needs to work on as far as the longevity of the game and being able to look outside of the Big Ten and let's talk about other things. Let's talk about how can he help his team win a championship? With his ability and how you play on the outside. Stuff like that.
"So, the football and the NFL and all that stuff is going to take care of itself. Right now, Cam is playing very good on the outside. He's very physical on the outside, great ball skills on the outside. Great teammate. Contributing on special teams, huge part of special teams. The future is very bright for Cam."
Taylor-Britt will be the top returning player in the secondary and could be the most experienced player in the group, depending on if senior safeties Marquel Dismuke and Deontai Williams decide to return to school or enter the NFL Draft.
Either way, NU will have to replace departed senior cornerback Dicaprio Bootle opposite Taylor-Britt. The leading candidates in that race are sophomores Quinton Newsome and Braxton Clark. Newsome played extensively in 2020, appearing in every game and contributing both at corner and on special teams. He started against Northwestern when Taylor-Britt was suspended because of a targeting penalty. Clark is a promising player in the program but missed all of 2020 after a preseason shoulder injury.
NU also has junior college transfer Nadab Joseph — he appeared in two games in 2020 but was injured and missed the team's final two contests — freshman Tamon Lynum and incoming freshmen Marques Buford and Malik Williams. Buford is a midyear enrollee and will be on campus this month.
By returning to Nebraska for his senior season, Taylor-Britt can continue to hone his craft under the guidance of Fisher, who was a six-year starter in the NFL. 
Seniors that have yet to announce their intentions for 2021 include Dismuke and Williams, defensive lineman Ben Stille, inside linebacker Will Honas, running back Dedrick Mills and offensive lineman Matt Farniok, plus walk-on receiver Levi Falck.