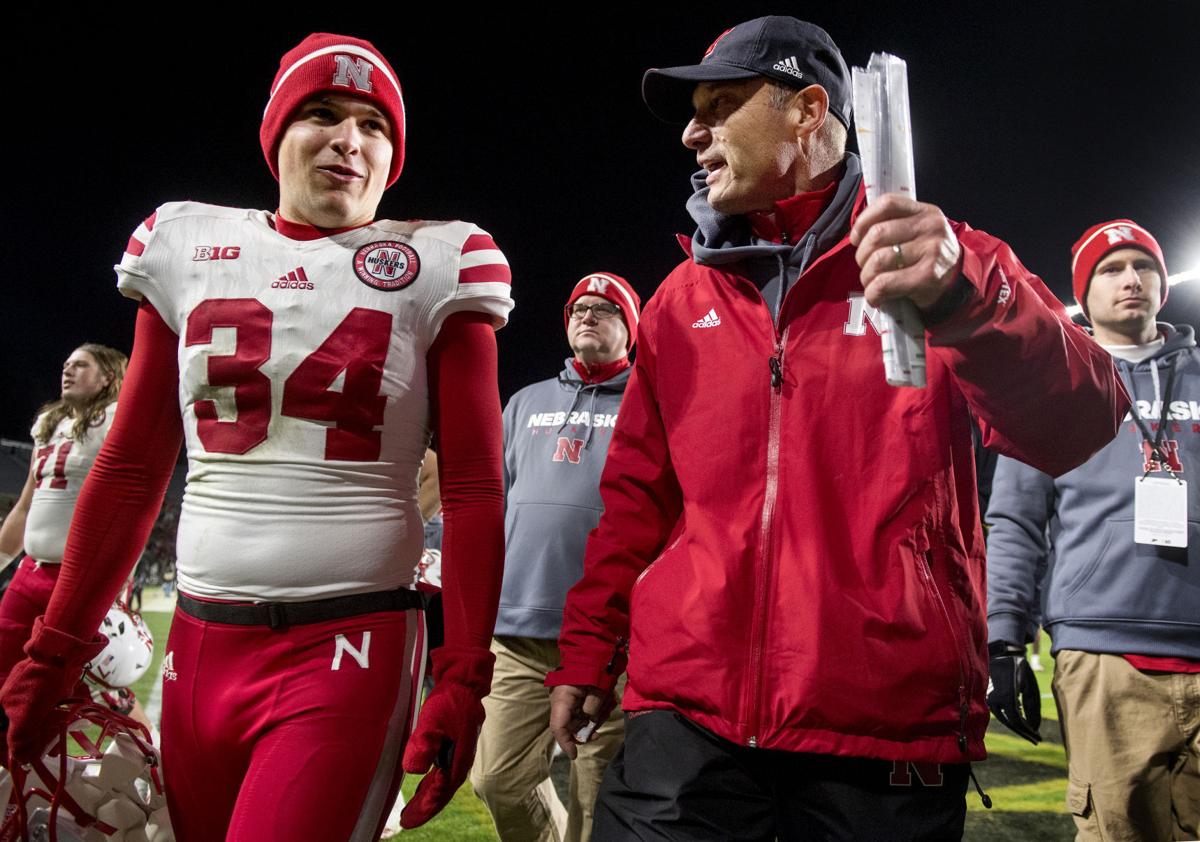 WEST LAFAYETTE, Ind. -- Without Drew Brown's leg, Nebraska would not have been in position to beat Purdue on Saturday at Ross-Ade Stadium.
Sure, Brown talked about his made field goals following the Huskers' 25-24 win. But Brown was asked about his impressive tackle on a third-quarter kickoff return, he second such stop in as many games.
Brown stuffed Purdue's D.J. Knox at the Boilermaker 43-yard line. Two weeks early, Brown made an impressive stop against Ohio State, but he was upset because he said he put his team out of position with a bad kick.
But Brown was able to enjoy his latest tackle. After making the stop, Brown ran toward the Husker sideline, and flexed his muscles in front of punter Caleb Lightbourn.
"I was a lot happier because the kick was a lot better," Brown said. "It's my job to clean anything up that happens at the end. I take pride in that. The other 10 guys are down there busting their butts, running full speed, avoiding blockers.
"I like to get my body weight in there so I can I make sure I that I tackle him and he doesn't just bounce off of me."
So is Brown going to lobby for playing time on defense?
"Absolutely not," he said.
Brown's leg did indeed make the biggest impact. His 44-yard field in the first quarter was a season long. He also connected from 21, 37 and 25 yards, and tied his brother Kris for second place on NU's career field goal list with 57 makes.
"You never really know when the first points of the game, that kick I had, are going to make a difference at the end," Brown said. "You've got to take every single kick like they're going to win the game at some point."
Brown is 10-of-12 for the season.