Bill Moos had barely moved into his North Stadium office in the fall of 2017 when the seeds of a major building project were first planted with the newly minted Nebraska athletic director.
Right around the time Matt Davison became the liaison between Moos and then-UCF football coach Scott Frost in a courting process that would eventually bring Frost back to Lincoln, Davison sat in Moos' office with a different big idea in mind.
He looked at a photo in Moos' office that showed Memorial Stadium from above, and he pointed to the area north and east of the stadium, around Ed Weir Track.
"Bill, right here," Davison said then. "I had done some research on Bill and I knew that he liked to build things, and I said, 'Bill, we need to put a football building right here.' And right away he lit up."
Frost, now in Year 2 as Nebraska's head coach and in the midst of a major program-building project himself, and Davison, now the associate athletic director for football, saw that idea move a step closer to reality Friday as NU announced plans for a $155 million, 350,000-square-foot North Stadium expansion to serve as the future training home of the Husker football team and with dedicated space for every student-athlete on campus.
And it's going to be built right where Davison pointed that finger 23 months ago.
"It took a while to get to this point, but it's going to happen and it's going to be fantastic," Davison said. "It's been a helluva couple years to get here."
The complex, a proposed three-story building that will serve as a spacious, state-of-the-art home to Frost's program and will also have dining and study spaces for all of NU's 600 student-athletes, is still a considerable distance in the future.
Shovels won't hit the dirt until after Nebraska's outdoor track and field season ends next spring and move-in isn't expected until May or June of 2022, Davison and Moos said Friday.
When it's completed, though, NU officials say it will vault the school to the leading edge of a national facilities arms race.
"I know there are a lot of people that are going to give a lot to make this happen," Frost said. "A lot of people are going to sacrifice to make it happen, but if we get this done, I think it's going to make a big difference for us from a recruiting standpoint, from a unity standpoint and eventually a standpoint of success in our football program.
"It's only going to accelerate the progress and momentum that we already have."
The NU Athletic Department released this flyover video of what the new training facility will look like.
NU's track and field program will move into a new facility on Nebraska Innovation Campus, clearing room for the football structure off the northeast corner of Memorial Stadium.
"A lot of different places have built brand-new facilities, but they might not have a perfect spot for it," Davison said. "The adjacencies that this building will provide to Memorial Stadium, only four or five other schools in the country will have that with their indoor complex and their football building, along with training table and academics right there.
"And the way it leads into campus, this is going to be an unbelievable move for athletics here at Nebraska and something that's going to change this place in a big way."
Officials did not want to talk about exactly how big the weight room would be and don't have design plans for many of the finer points, but in the video shown at Friday's presentation, the football weight room was shown on the ground floor of the new complex, situated between Hawks Championship Center and North Stadium.
The weight room, NU fundraiser and former offensive lineman Brenden Stai said, "is going to be the best in the nation and probably world-renowned. It is going to be something special."
Everybody does bells and whistles in these kind of projects, from a slide and mini-golf course at Clemson to the sleek, stone spa look of Oregon's cold tubs and recovery pools. Nebraska will certainly have some of its own, but Moos said the hallmark of NU's complex will be that it will provide an efficient experience for the football team.
"Oregon's, as nice as it is, really doesn't have that," Moos said. "We'll have a great equipment room, tremendous training room area and, of course, the nutritional piece, the training table, will be one of the finest restaurants in town, let's put it that way. 
"The important thing is that it serves our young people and that it's a home for Husker football, that everything they need is in that building. When they come to school, they go to class, they come in and that's their home. And from that builds brotherhood, camaraderie and all of those things that ends up showing on the scoreboard."
Head strength coach Zach Duval and director of performance nutrition Dave Ellis have been heavily involved and will be critical in the design of those areas, Moos and Davison said.
There are many phases left, of course, from design and construction to nailing down details of how vacated space in North and West Stadium will be repurposed.
Of the $100 million fundraising campaign, Moos said the Huskers are about 35-40% done.
So why announce the project now? Well, a Saturday night showdown with No. 5 Ohio State, a huge recruiting weekend and ESPN's presence on campus certainly don't hurt.  
"We decided if we're going to have to do it at some point, (then) now is the time," Frost said. "While the football program is building — everybody can feel it growing — while there's momentum, while there's enthusiasm, while we have the talented people from (ESPN's 'College GameDay') on our campus.
Photos, video: A peek at the planned complex
Photos, video: A peek at the planned football training facility
Watch: Flyover of the planned new football training facility
New football complex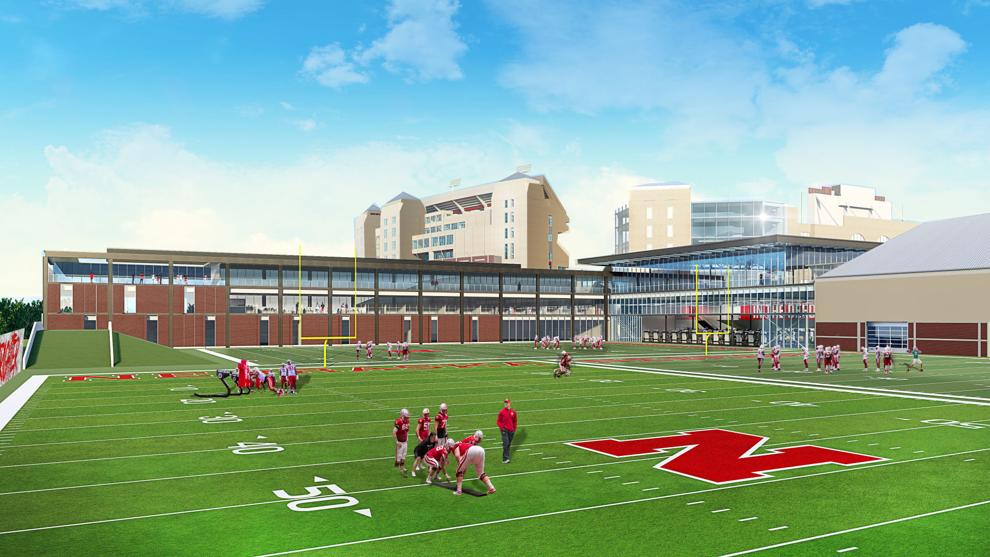 New football complex
New football complex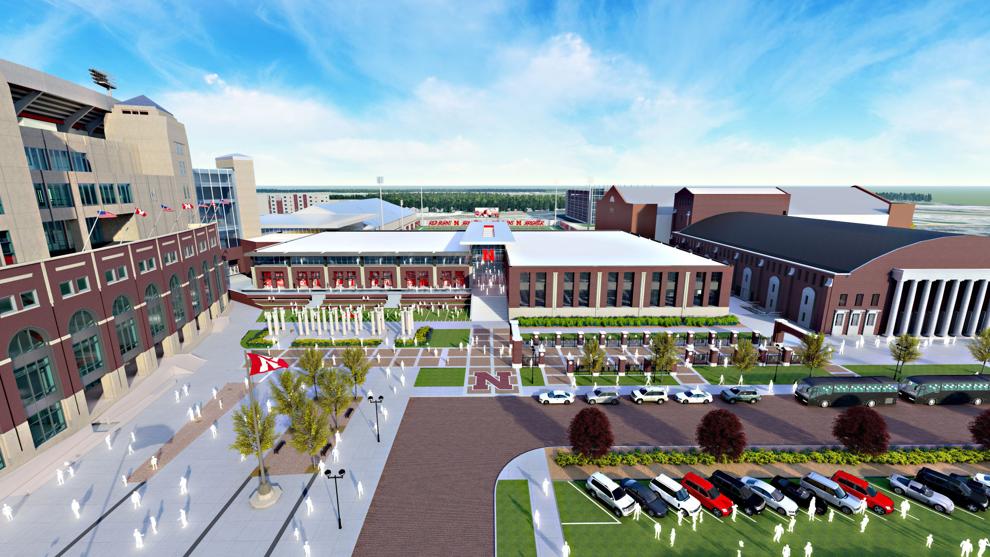 New football complex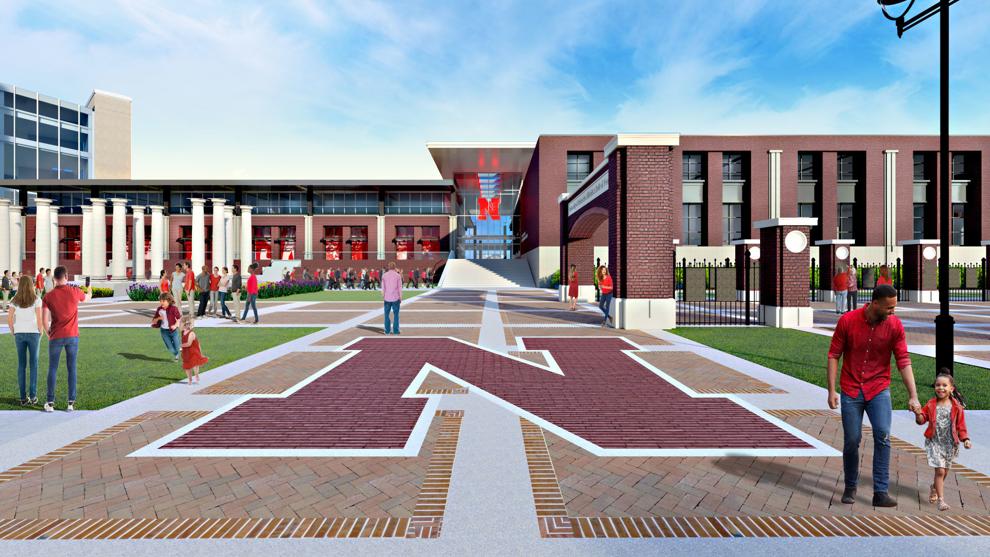 Football Facility, 9.27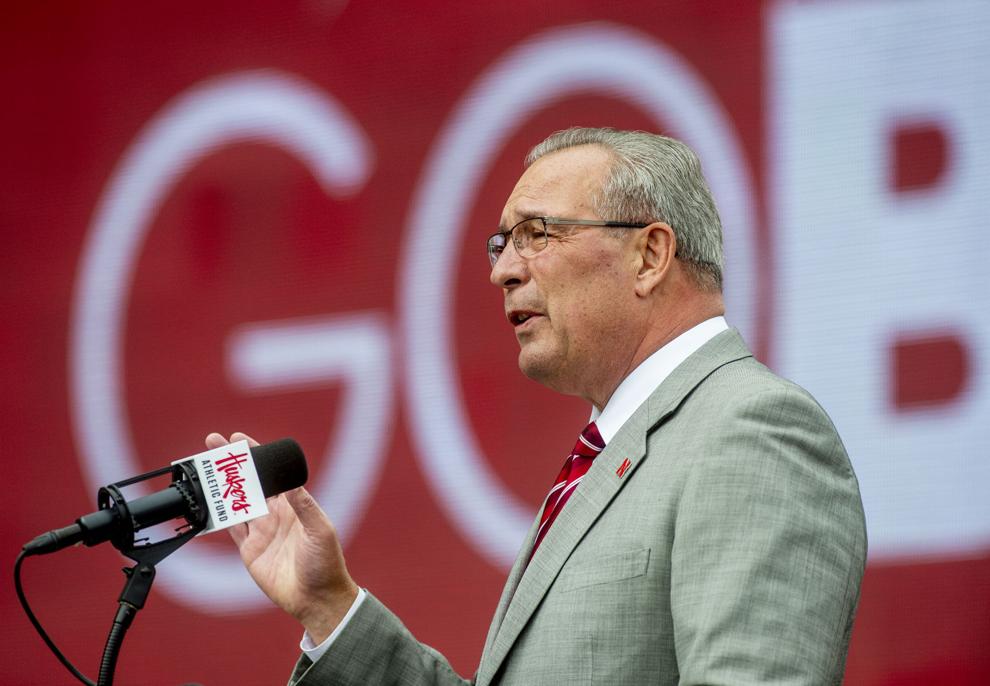 Football Facility, 9.27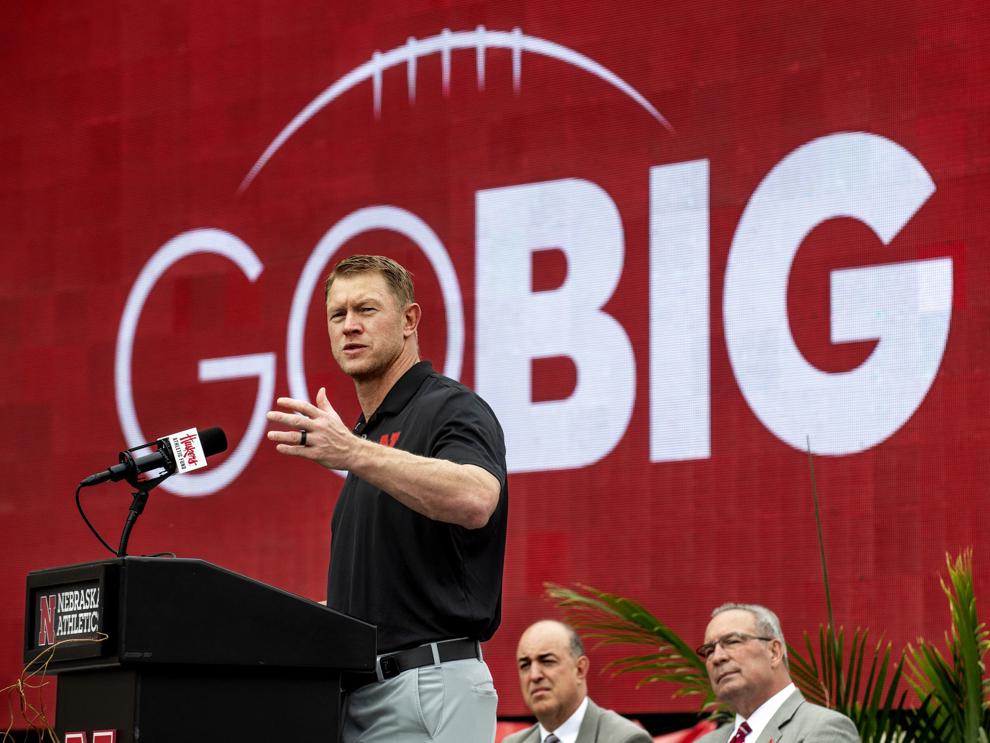 Football Facility, 9.27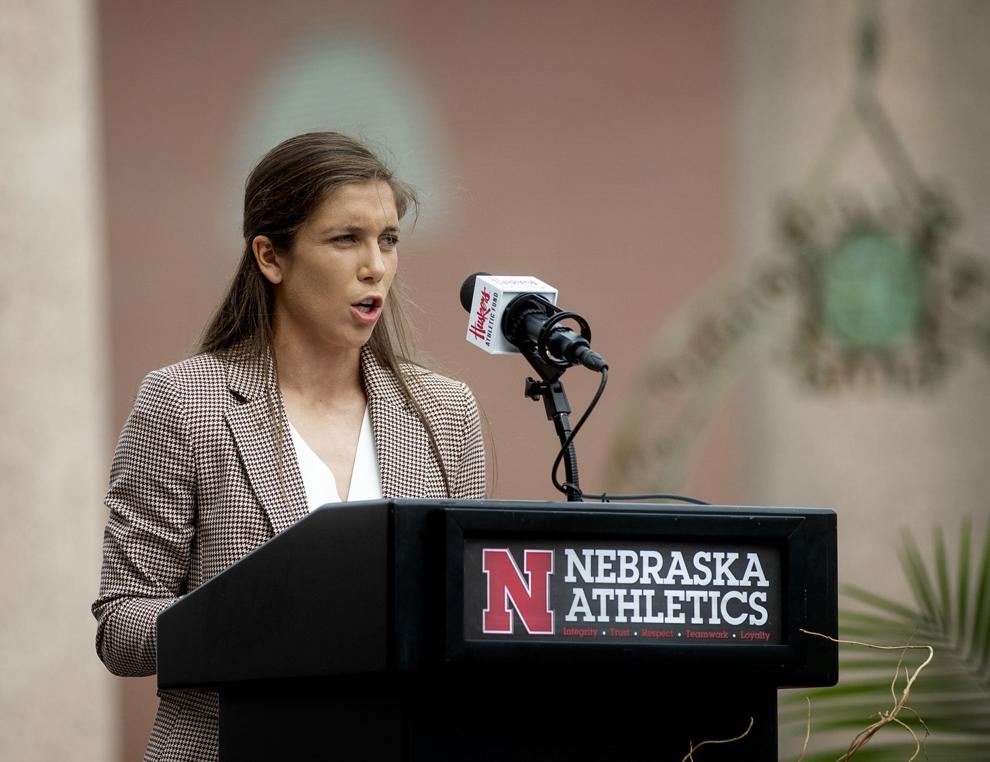 Football Facility, 9.27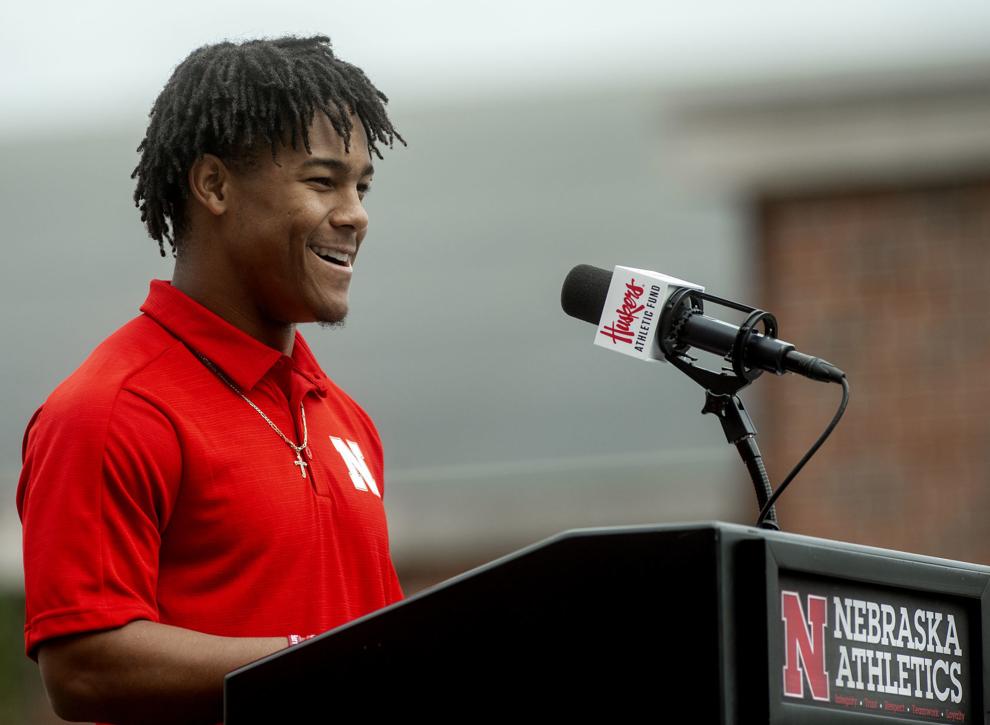 Football Facility, 9.27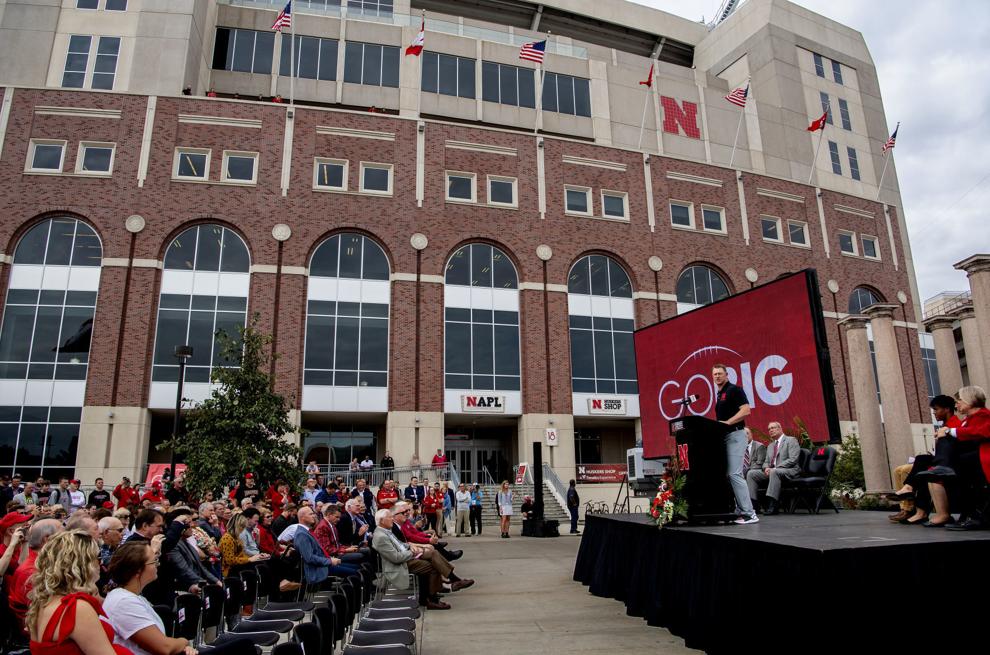 Football Facility, 9.27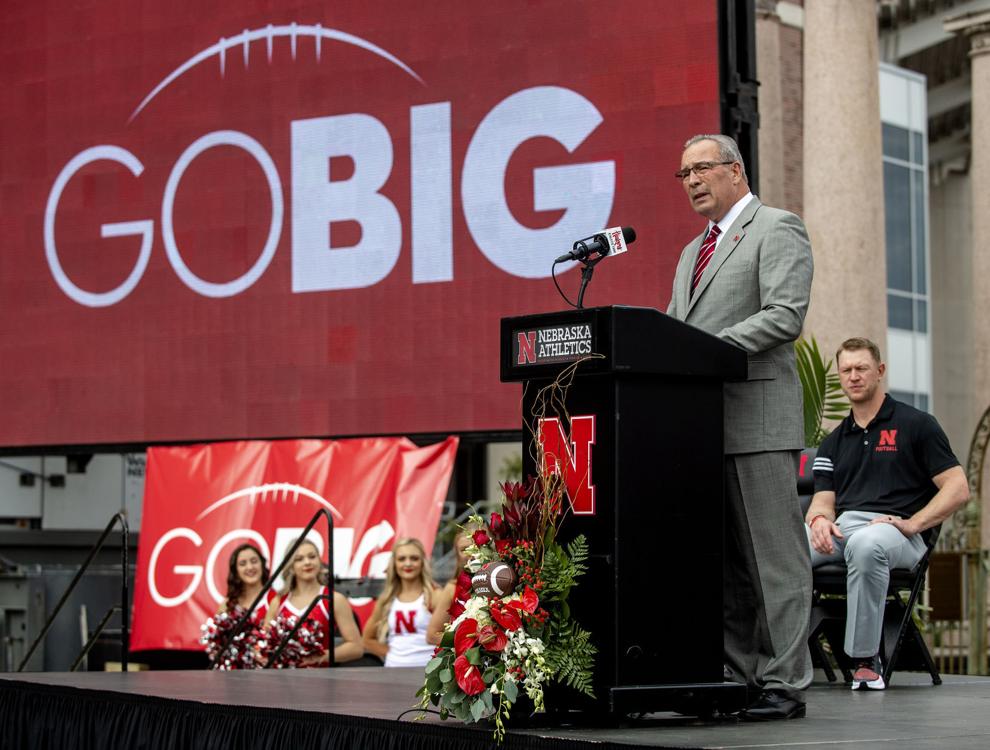 Football Facility, 9.27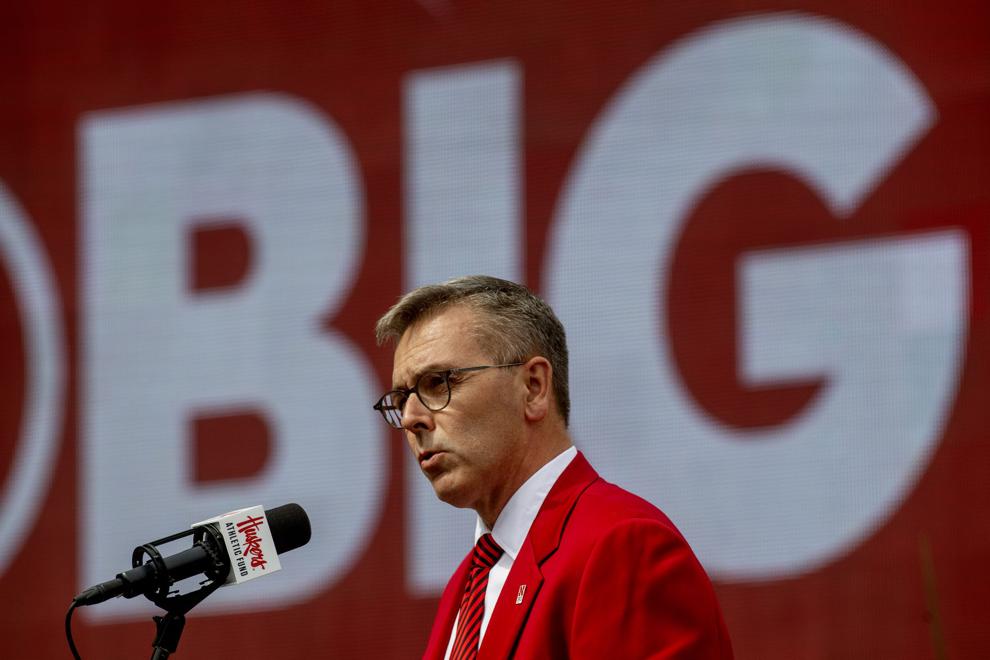 Football Facility, 9.27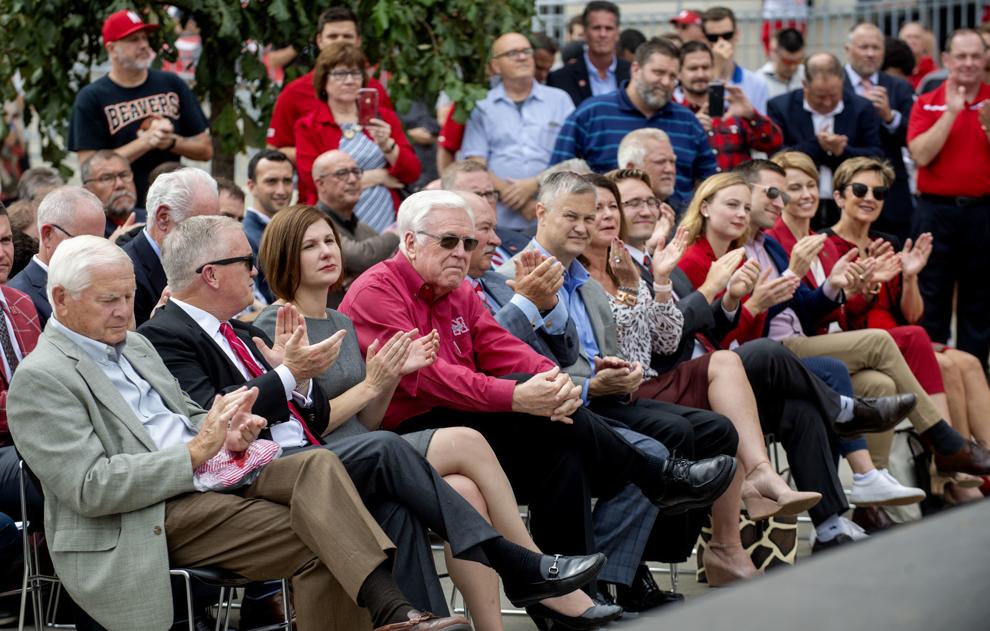 Football Facility, 9.27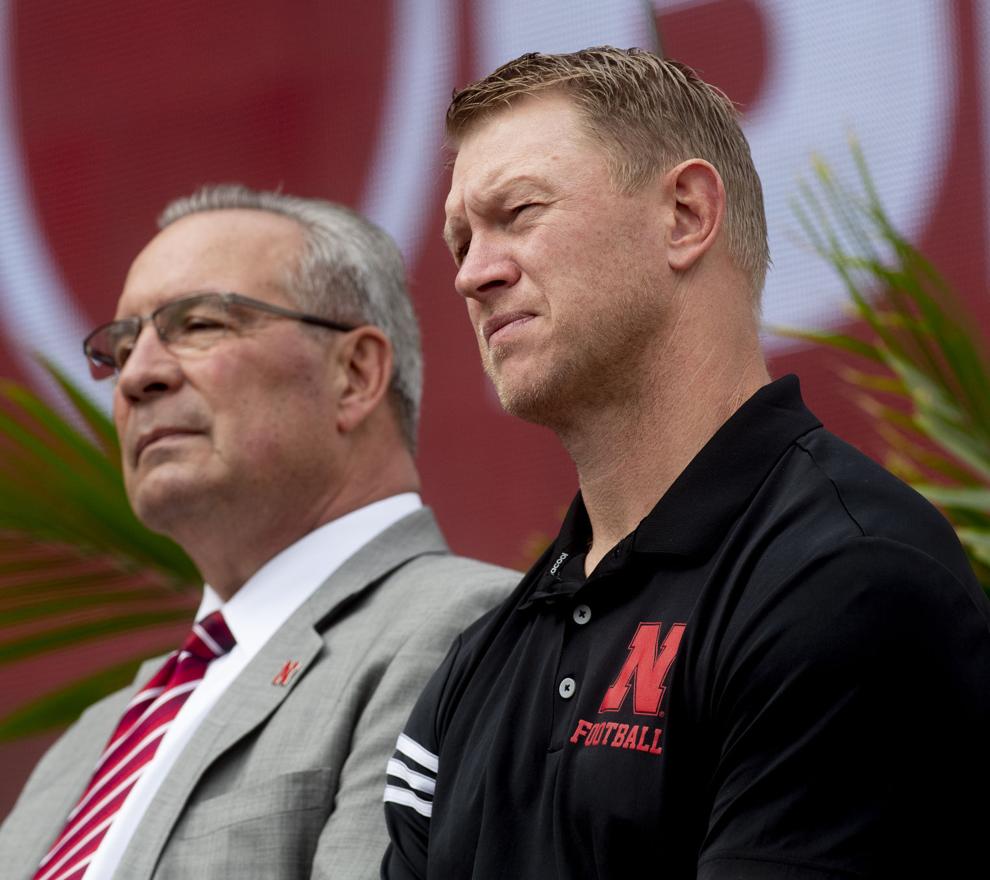 Memorial Stadium through the years
Photos: In awe of Memorial Stadium
1923 stadium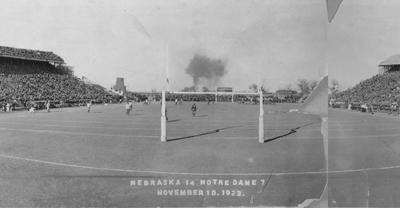 1950 stadium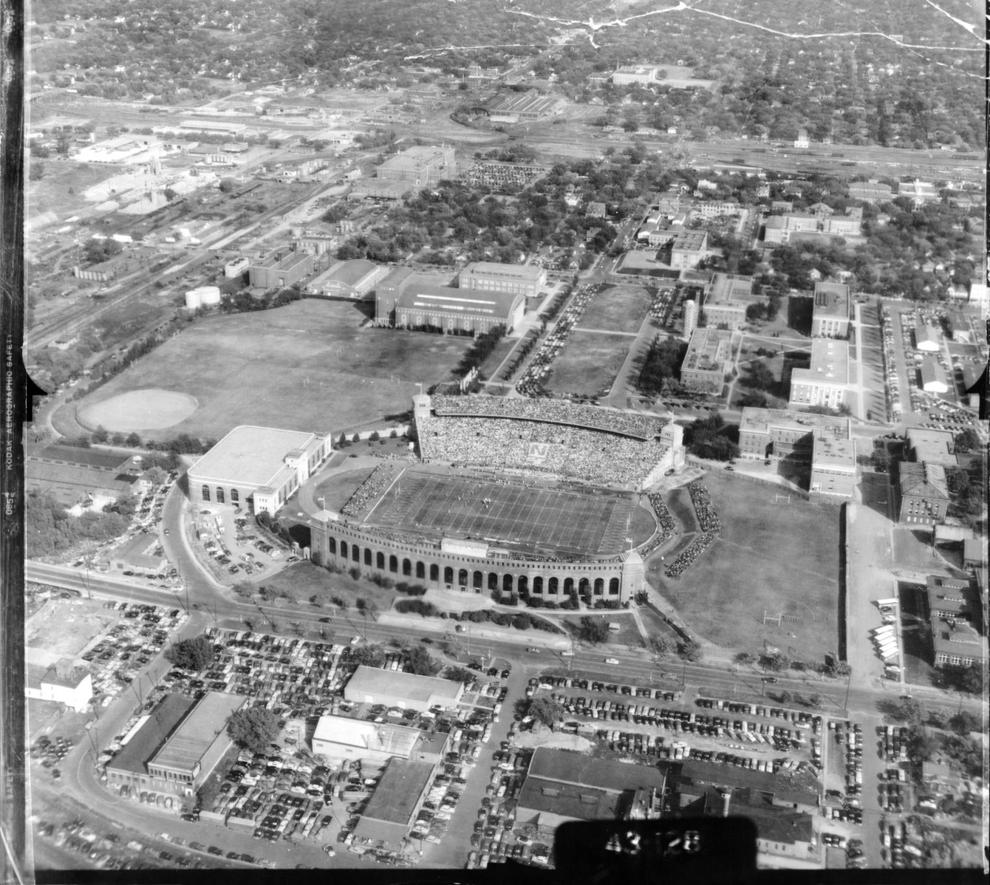 1959 stadium
Memorial Stadium 1965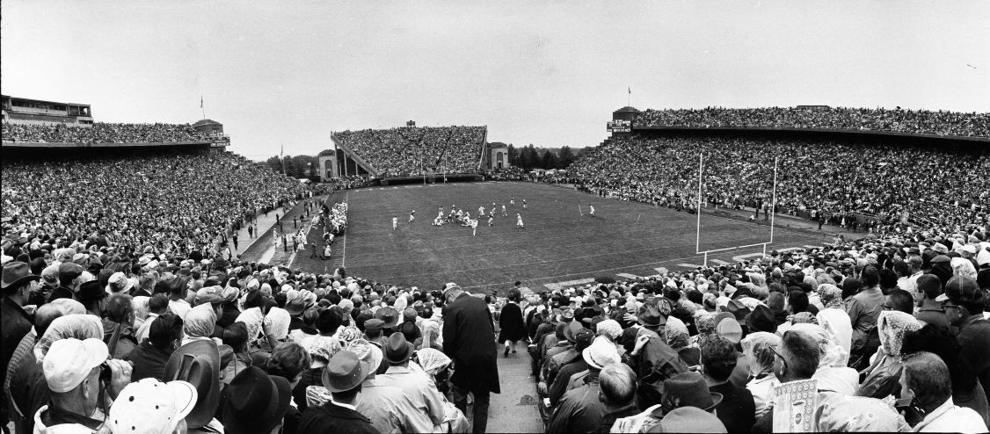 1971 stadium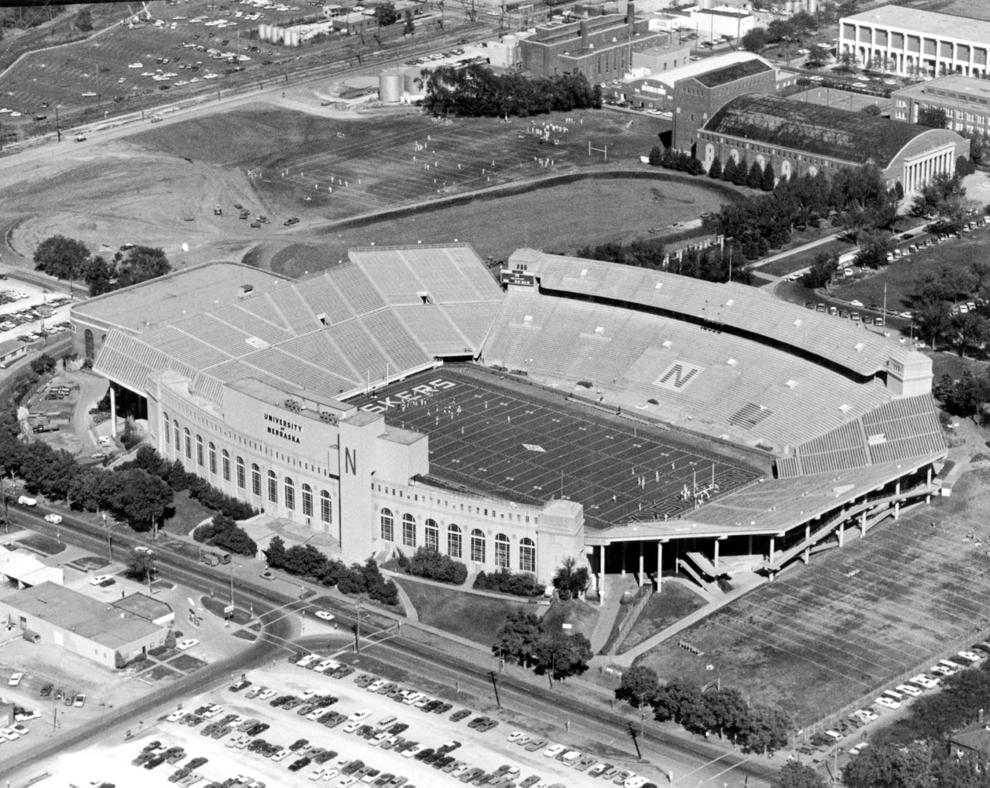 1991 stadium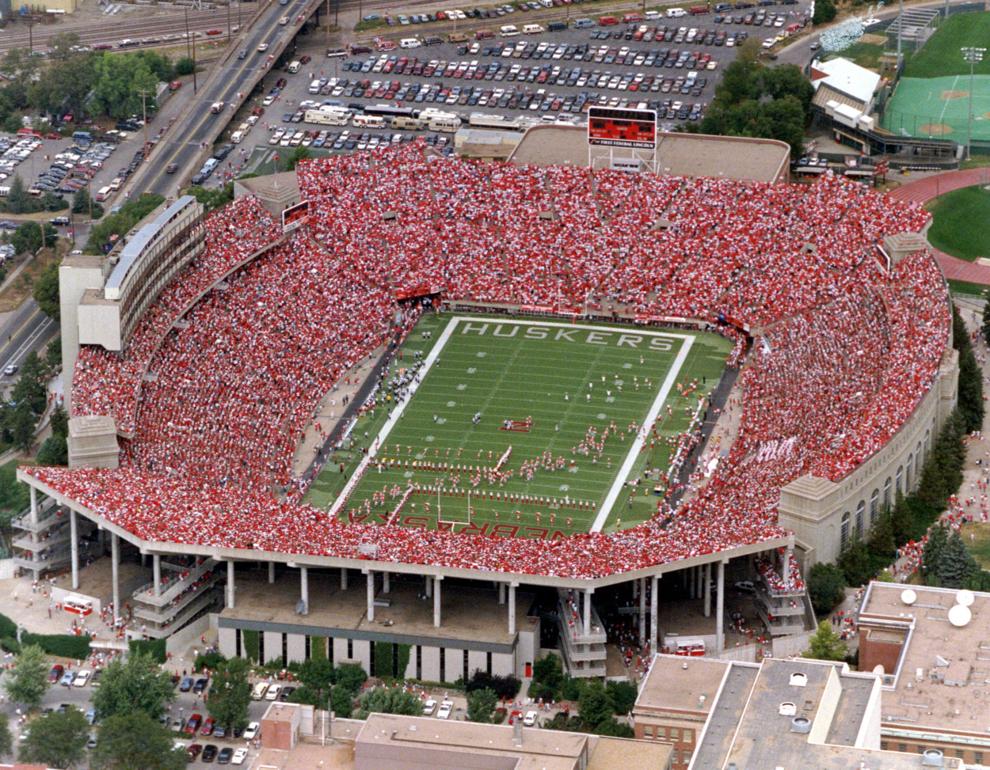 Stadium in 1994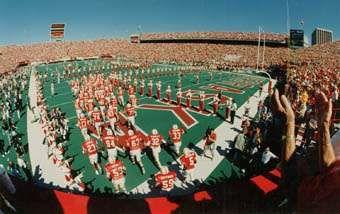 1999 stadium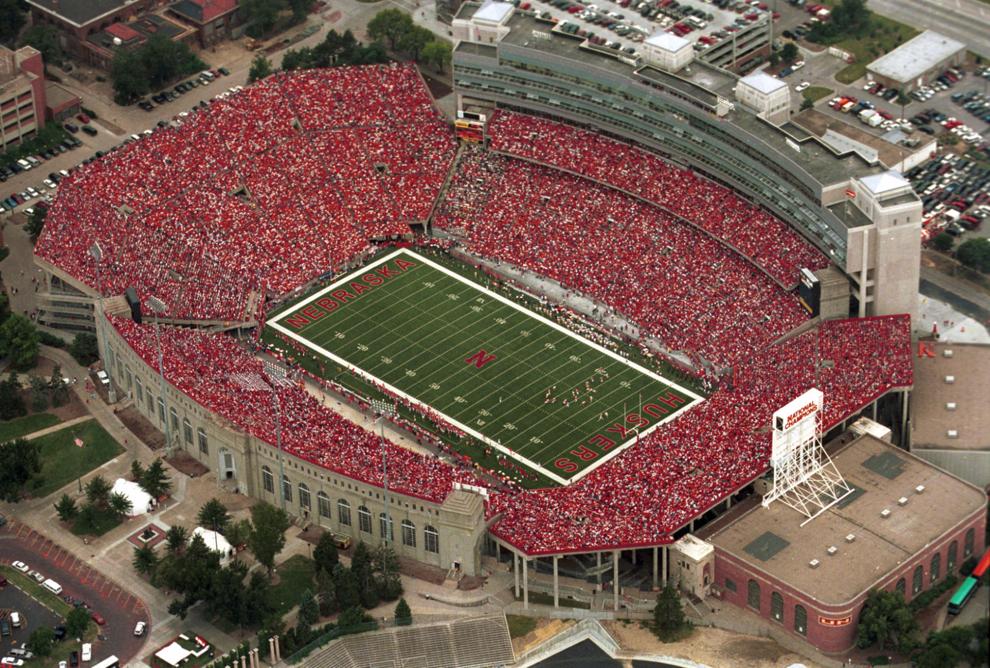 2005 stadium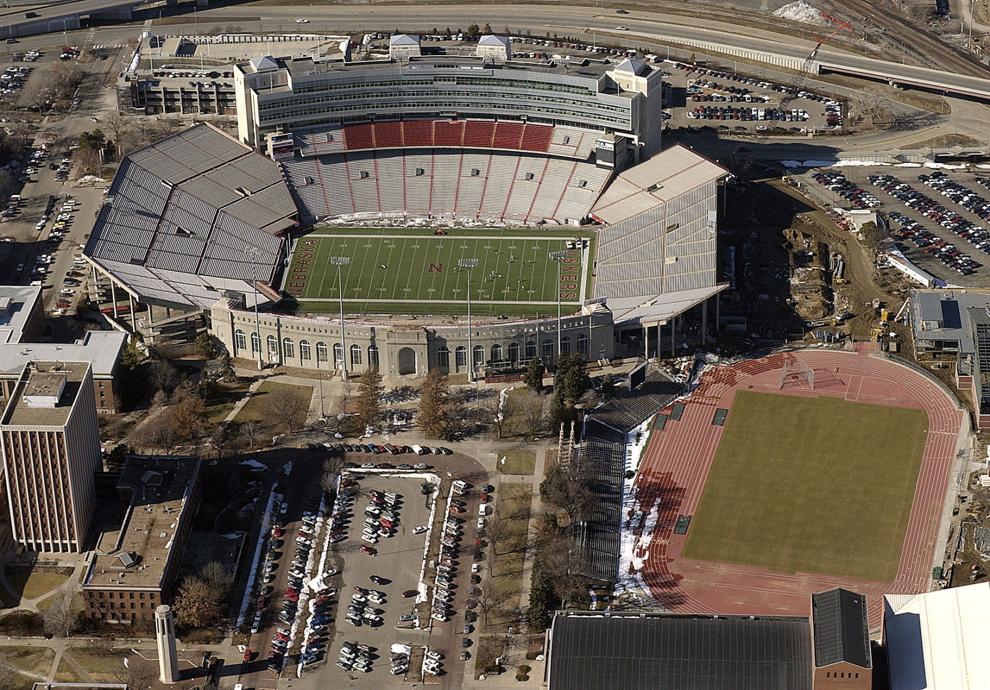 2006 stadium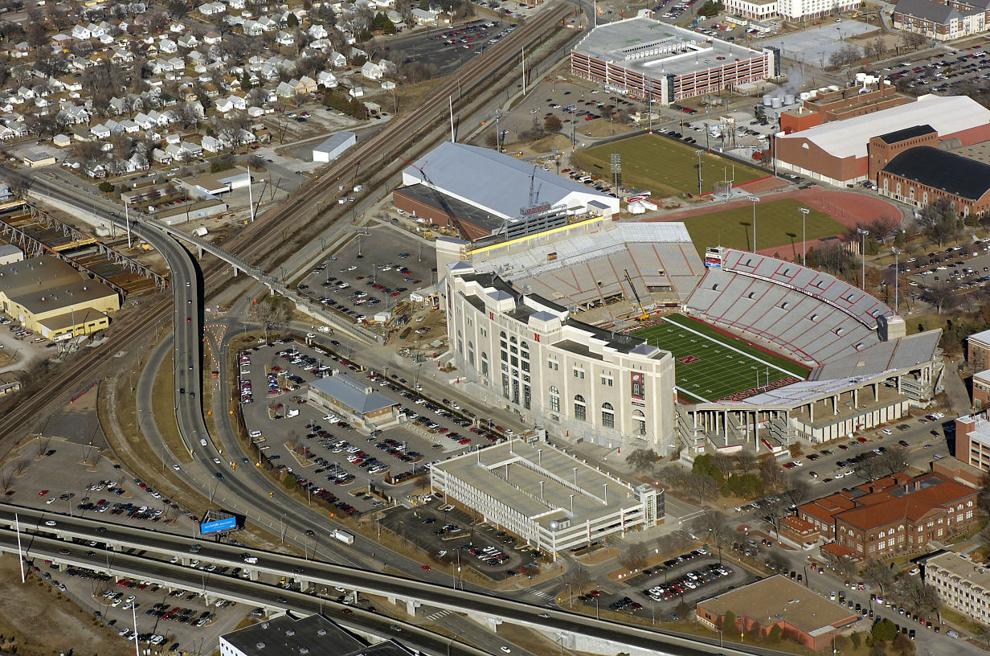 2008 Spring Game crowd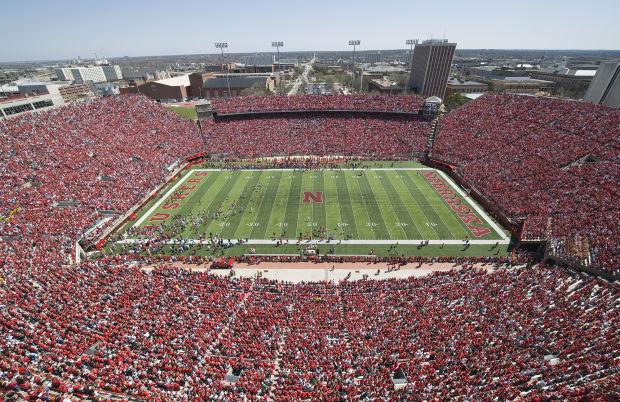 2009 stadium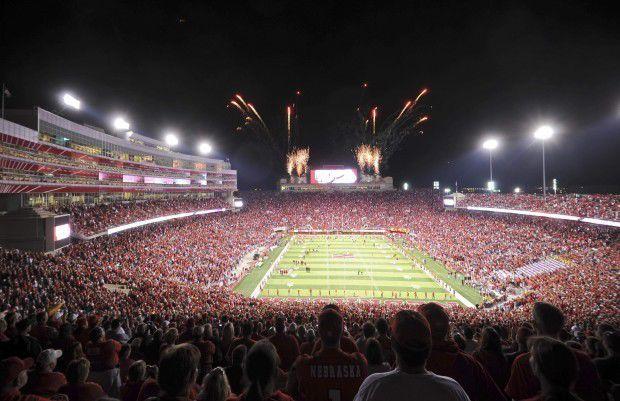 Memorial Stadium 2009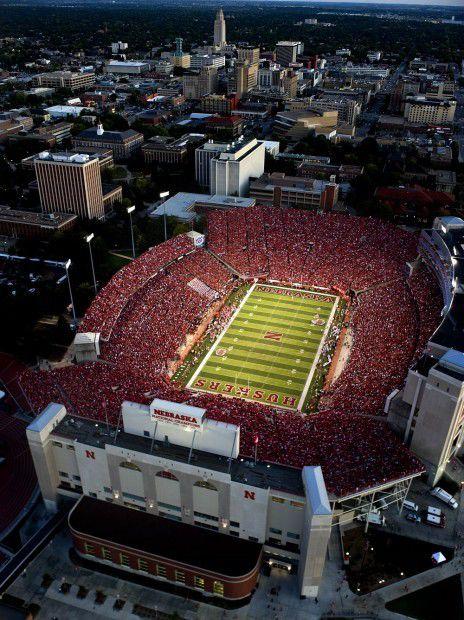 Red-White Spring Game, 4.16.2011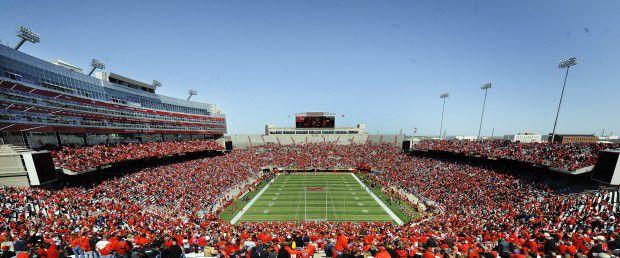 Aerial of stadium in 2012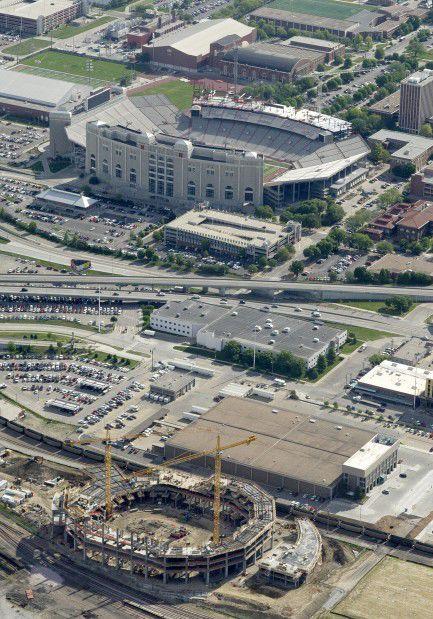 2013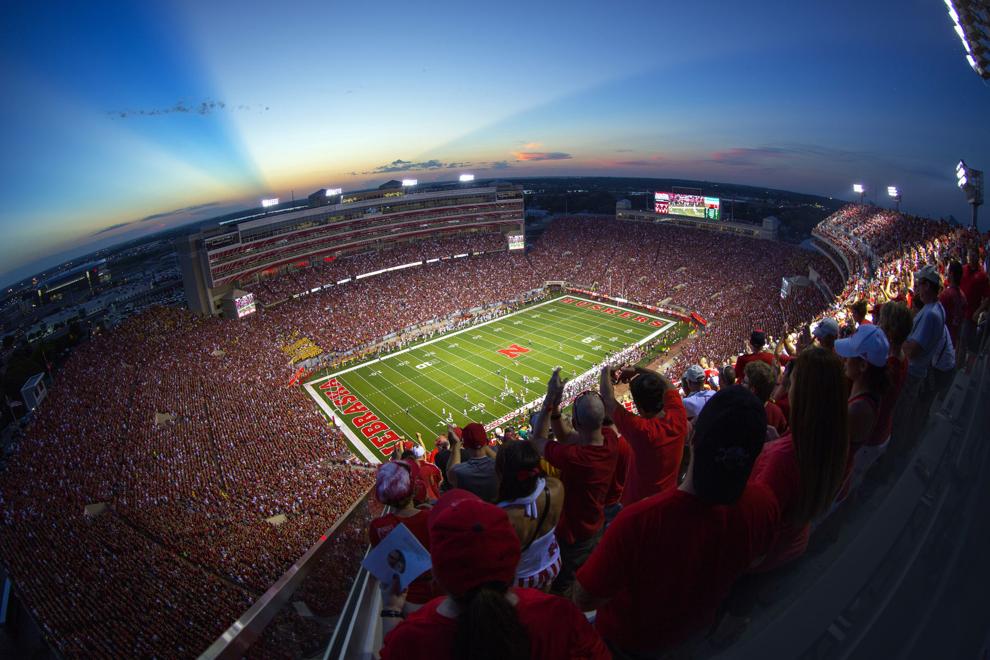 Red-White Spring Game, 4.11.15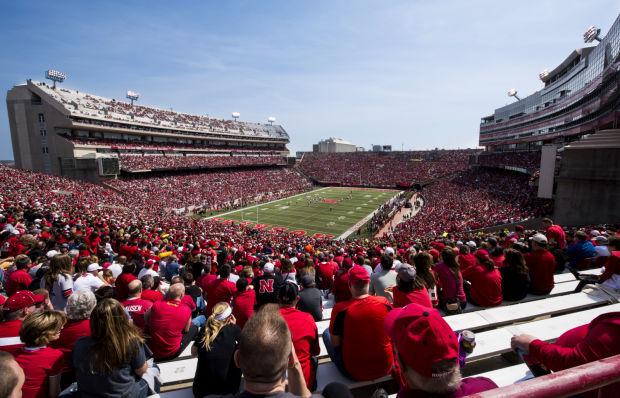 2015 stadium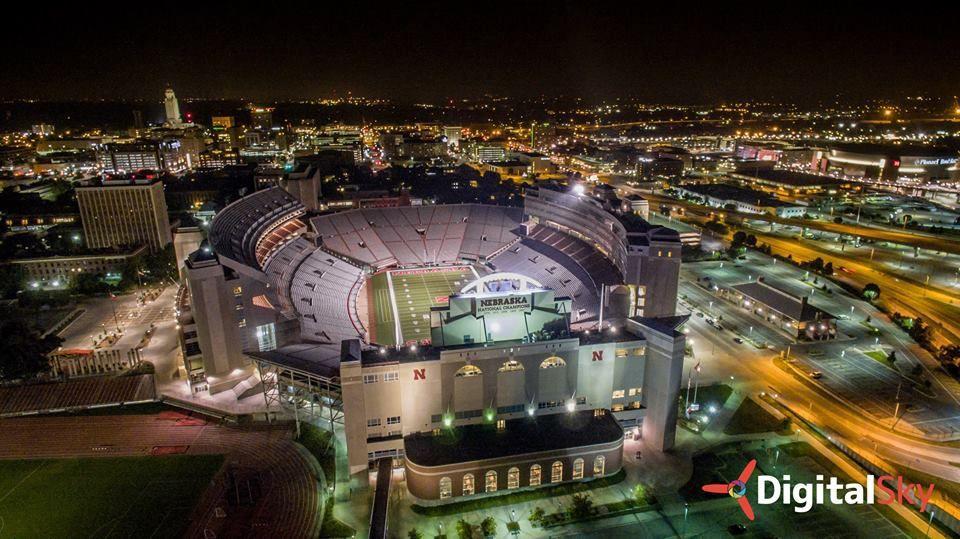 Husker fans, 11/24/17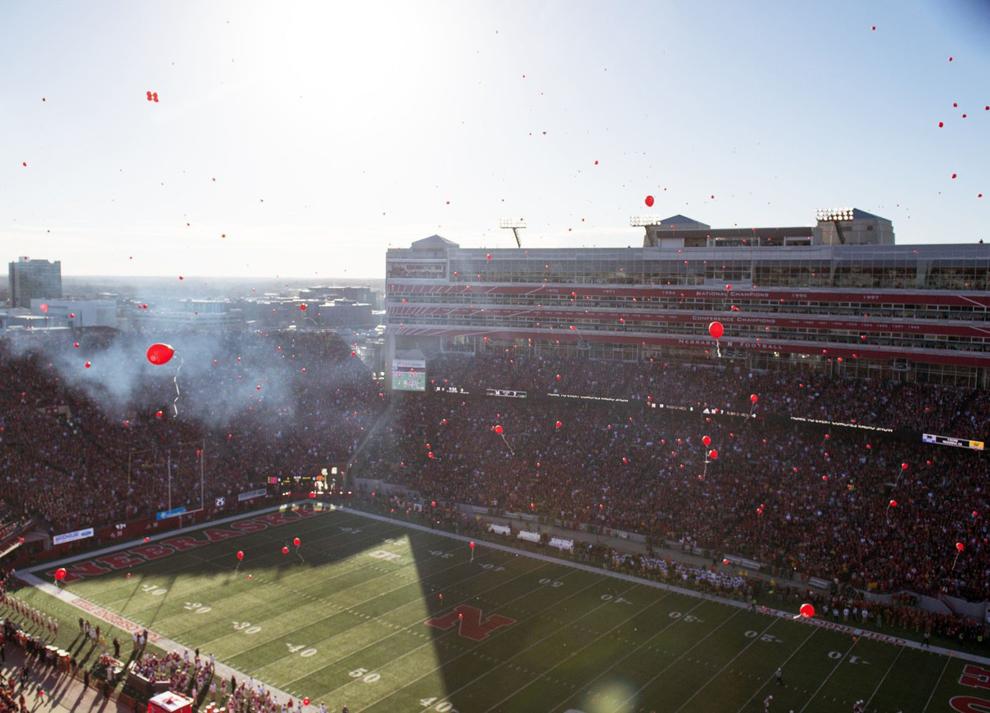 Ohio State vs. Nebraska, 10/14/17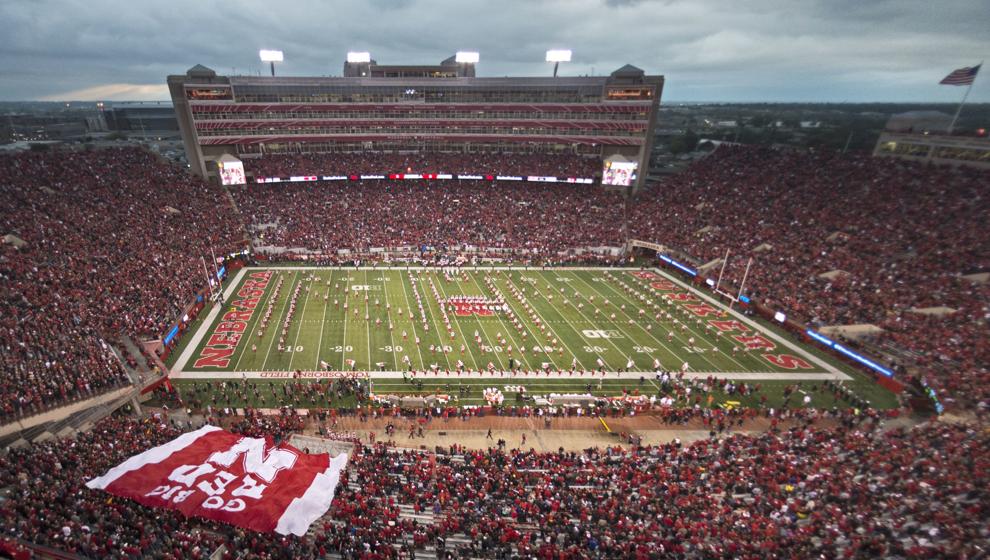 Red-White Spring Game, 4/21/18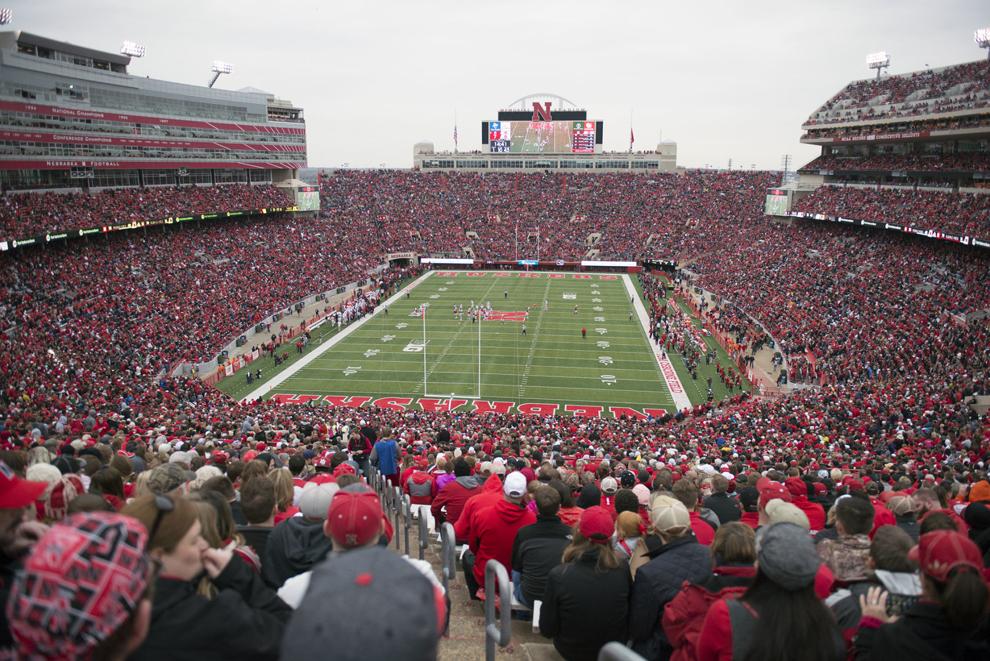 2019 fireworks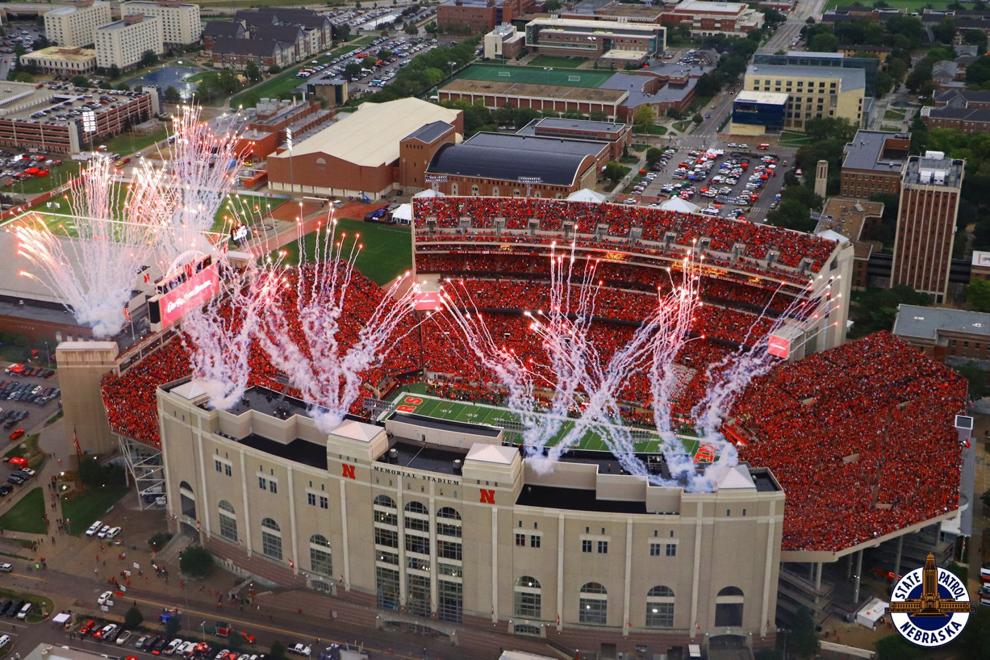 Guard flyover at stadium - 2019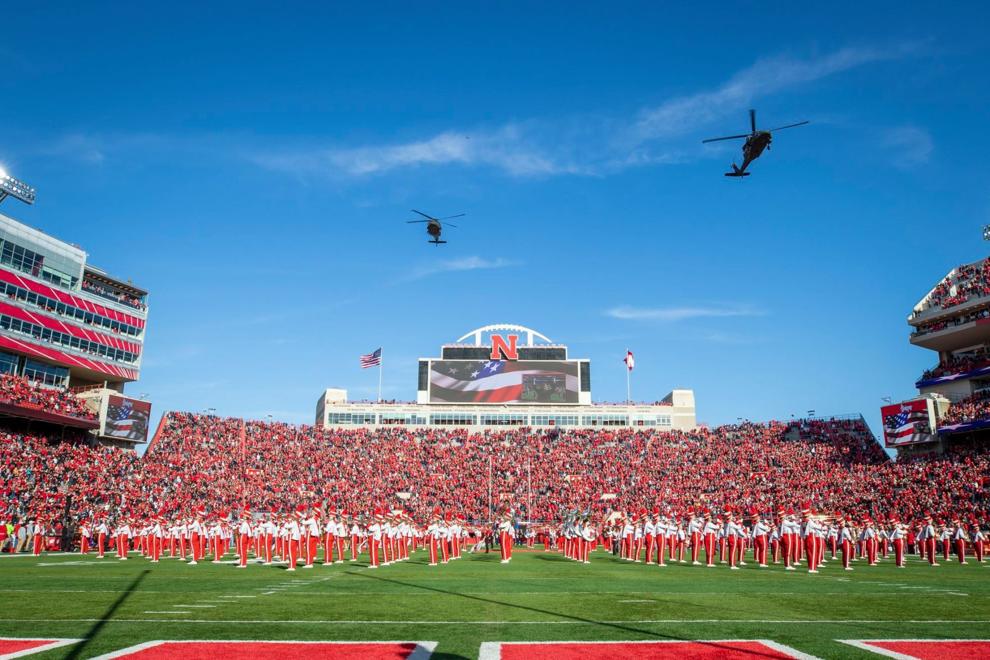 2019 stadium