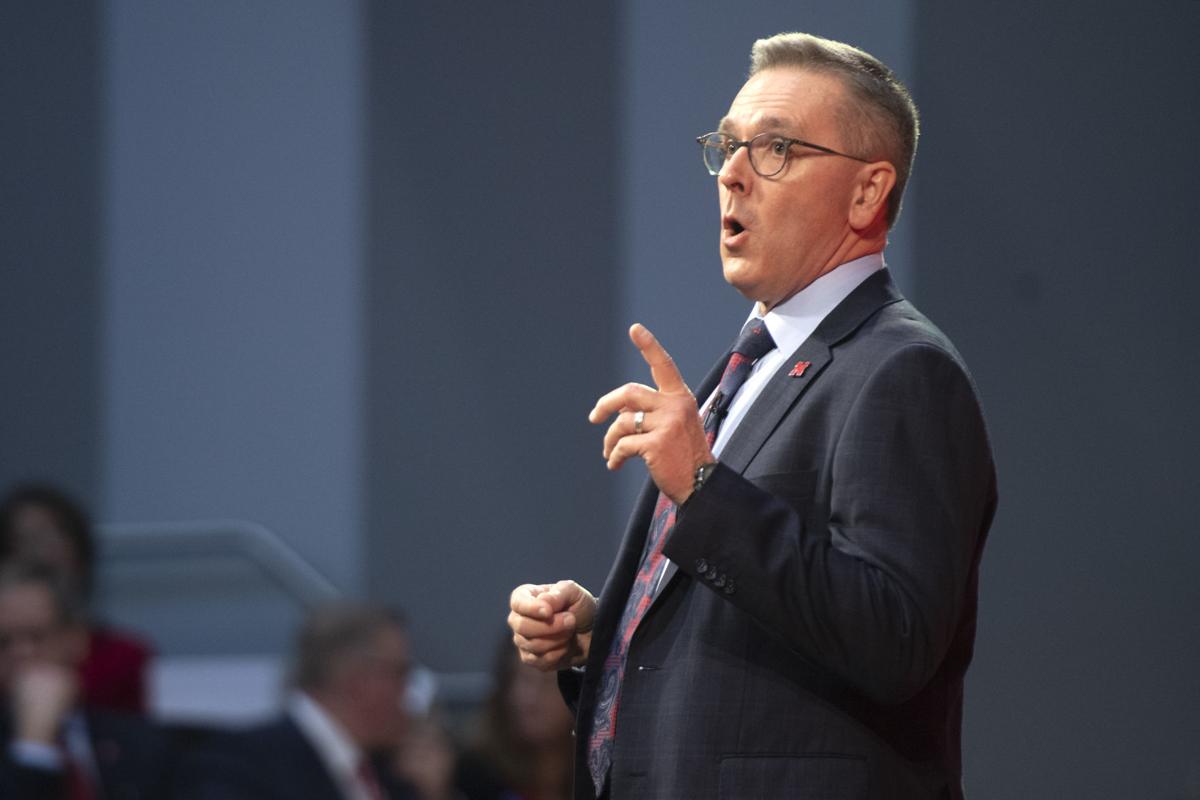 The words seemed curious at the time.
They may be largely forgotten soon. 
In an open letter to the Big Ten community Aug. 19, Commissioner Kevin Warren stated that the Aug. 11 vote by the Big Ten Council of Presidents and Chancellors "was overwhelmingly in support of postponing fall sports and will not be revisited."
Well, the discussion is in fact being revisited. 
According to multiple sources, Big Ten presidents and chancellors were presented a comprehensive plan Sunday to conduct a fall football season, but a final decision is still to come. 
A person with direct knowledge of the situation told The Associated Press that the entire Big Ten leadership council heard from all the subcommittees of the conference's Return to Competition Task Force over a span of 2½ hours. The person spoke on condition of anonymity because the Big Ten was not making its return-to-competition plans public.
The person said the meeting broke up without the presidents and chancellors voting on anything and with no set plans for them to reconvene.
Deb Fiddelke, University of Nebraska-Lincoln's chief communication and marketing officer, said Chancellor Ronnie Green, UNL's representative on the council, would have no comment. Nobody at NU was commenting. 
Nebraska football players are scheduled to practice Monday. They're currently allowed 12 hours per week of football-related activities, according to NCAA rules. That would jump to 20 hours per week if a season schedule comes out. 
But the wait for news continues. A vote reportedly could occur within the next few days, with Oct. 17 pegged as the earliest starting date for a season. That would allow Big Ten teams to play eight games in a nine-week window, with a conference championship game Dec. 19.
The College Football Playoff field is scheduled to be revealed Dec. 20.
The Big Ten on Aug. 11 postponed its fall sports season because of concerns about the coronavirus pandemic. The initial vote was 11-3, with only Nebraska, Ohio State and Iowa electing to push forward. Six members must change their vote to exceed the 60% threshold required by Big Ten bylaws.
According to multiple sources, rapid-response testing for COVID-19 has helped turn the tide in favor of playing sports this year. 
The medical subcommittee of the return-to-play task force reportedly presented Big Ten leaders with at least four rapid-response antigen tests that could allow teams to test daily for the coronavirus and significantly decrease the amount of necessary contact tracing.
The school confirmed Thursday that it's already acquired 1,200 rapid antigen tests and it will be able to regularly test student-athletes in a much faster fashion than the nasal swab, polymerase-chain-reaction testing currently used.
The rapid testing plan is being developed in partnership with the University of Nebraska Medical Center and will allow NU to turn around 30 to 50 COVID-19 tests per hour in East Stadium, according to NU football chief of staff Gerrod Lambrecht. With PCR testing, the turnaround time was 36 to 48 hours, he said.
"With an eye toward a return to competition and gameday protocols, we have put this plan into motion with help from UNMC," Lambrecht told the Journal Star last week, expressing hope that the Big Ten would secure testing. "While the vendor may change when a Big Ten contract is negotiated, it seems clear that antigen testing will be a primary component of a conference policy.
"Putting the wheels in motion now will help us with process familiarity and reduce ramp-up times later." 
The Pac-12, which also postponed fall sports Aug. 11, last week unveiled a partnership with Quidel that in coming weeks will allow rapid testing for all athletes in the conference. A Pac-12 source told ESPN that the league is in communication with the Big Ten, but the Pac-12's timeline remains dependent on several factors, including governmental approval to return to campus in California and Oregon.