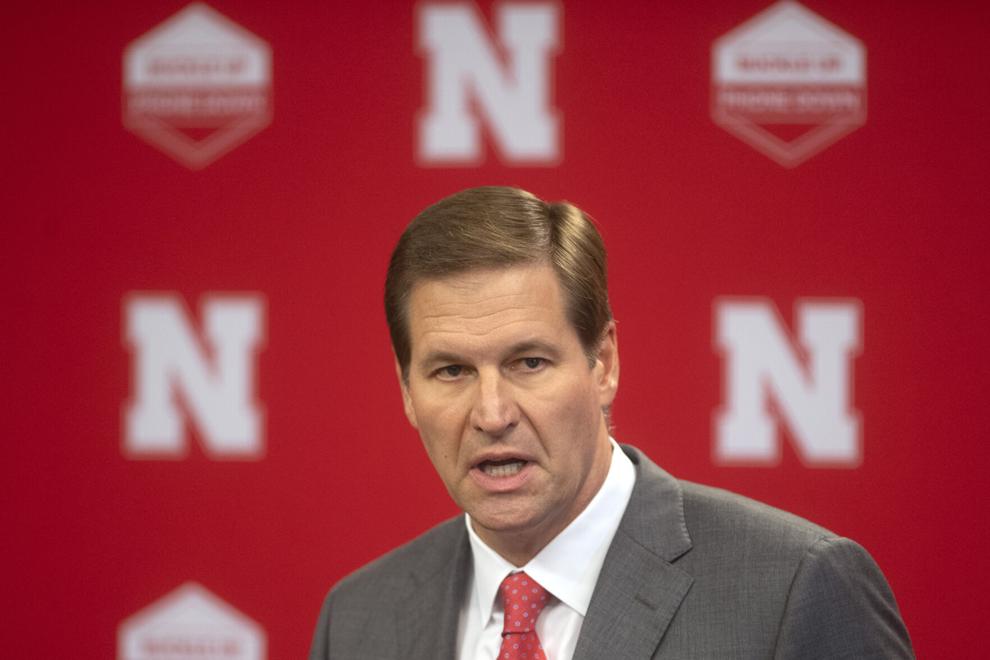 Scott Frost's boss lost sleep Saturday night.
Frost lost his job as Nebraska's football coach Sunday morning.
Just three games into the 2022 season, and three weeks before his contract buyout number went down by half, the former Husker quarterback got sacked by NU athletic director Trev Alberts, said goodbye to his team and climbed into a black pickup that left Memorial Stadium.
Over 4 ¼ seasons, Frost posted a 16-31 record — worse than any of the previous four Husker head coaches who had been fired this century — and a 5-22 mark in one-score games. The last straw: A 45-42 shocker of a loss to Georgia Southern that left Nebraska at 1-2 and students yelling "Fire Frost!" after the game.
"I certainly didn't expect that tonight," Frost said in his final news conference.
Admittedly stewing over the loss, Alberts ultimately chose to end Frost's tenure just before a rivalry game with Oklahoma and pay him almost $16 million to not coach. NU and Frost had agreed to cut his buyout in half by Oct. 1. Alberts didn't wait.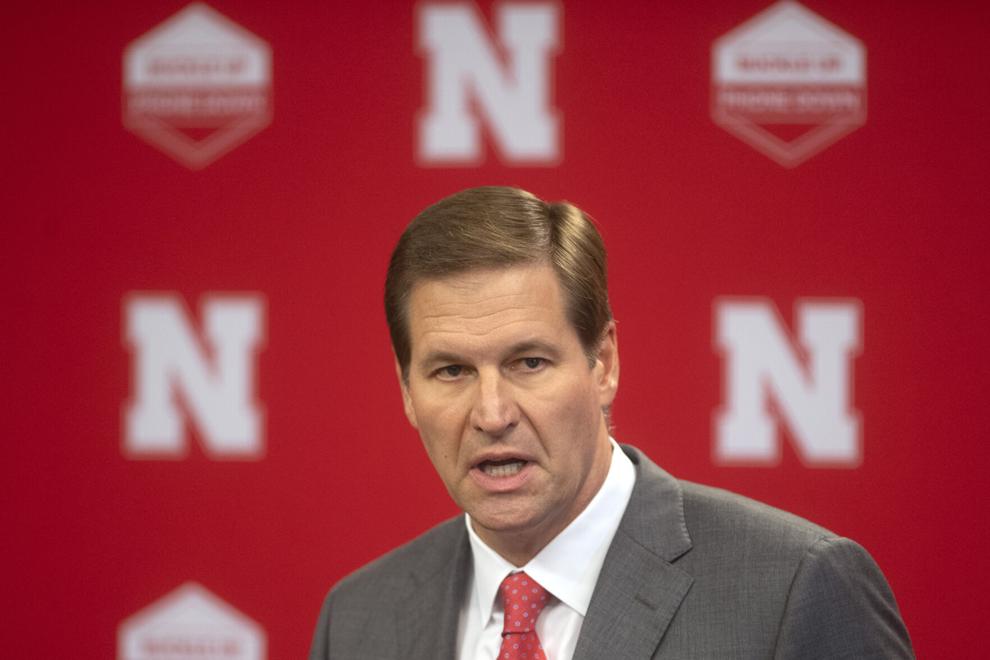 "We owed it to the players to give them a different voice — perhaps slightly different vision — to give them confidence, an opportunity," Alberts said. "We've got nine games."
Alberts will search nationwide for Frost's replacement, but he named another former Nebraska quarterback, Mickey Joseph, as interim head coach. A first-year Husker assistant, Joseph was part of Frost's last-ditch offseason overhaul to change the spiraling trajectory of his tenure. Five new coaches. Sixteen transfers. It was a summer full of optimism — until Nebraska lost to Northwestern, struggled to beat North Dakota, and gave up 642 yards to a Georgia Southern team whose own head coach got fired at USC last year.
"There's a losing culture going on," said linebacker Ochaun Mathis, one of the transfers, on Sunday. "A lot of guys don't know what it looks like to win at this point."
And that falls on Frost, who recruited almost all of the players in the program.
"When you run a professional organization that has high standards, accountability has to matter," Alberts said. "Scott and I talked about this very clearly: 16-31, obviously, was not at a level that was acceptable to us."
And so, for the third time since joining the Big Ten — and the fifth time this century — Nebraska will look for a new head coach. Alberts is also the fifth NU A.D. to get a crack at hiring the face of Husker football. He said Nebraska will conduct a national search, utilizing a third-party firm that vets candidates and matches them with teams. Alberts, a former TV broadcaster, will also lean on his network of friends in the coaching business, some of whom have current jobs.
"If you hear 'Trev Alberts reached out to X, Y, Z coach' it doesn't mean I've offered the job to X, Y, Z coach," Alberts said. "I think there are some fabulous coaches out there who have a perspective about our job that I can benefit from."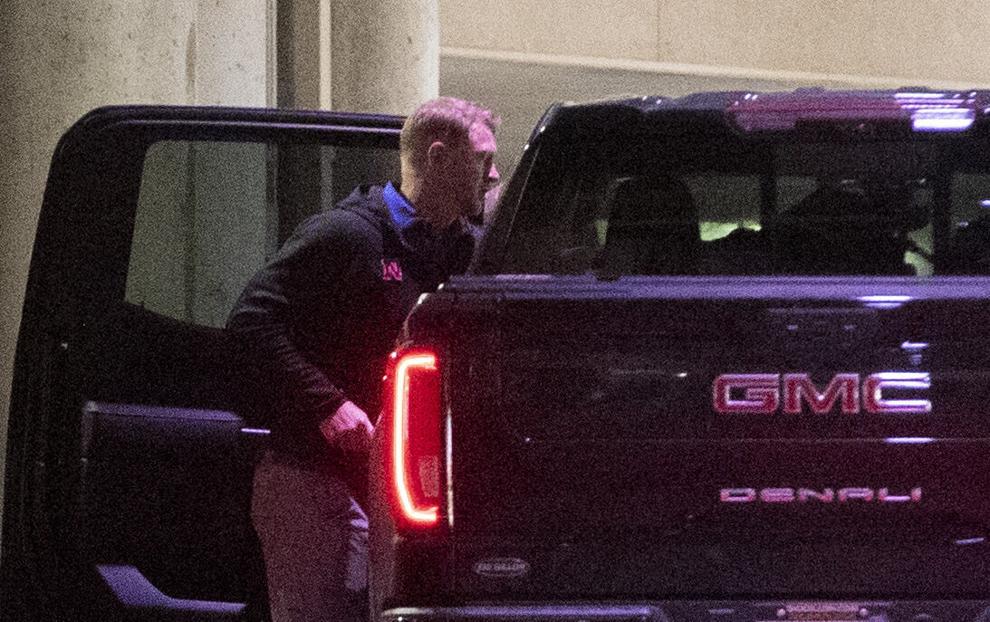 By firing Frost now, Alberts said, he gave Nebraska time to engage in a thoughtful hiring process before the end of the season. Joseph, who will talk to reporters Tuesday, gets a chance to earn the permanent role with strong interim work. And Husker players have a chance to salvage a season going quickly sideways with one win in three games.
Since Alberts took the A.D. job, Nebraska is 4-11. Asked directly why Frost fell short, Alberts said he didn't know and didn't want to look back too much. But he acknowledged Frost, who led Central Florida to a 13-0 record in 2017, was once a top candidate for every open job in the nation.
Then he got to Nebraska and lost the first six games of his tenure.
His 3-9 2021 team posted the worst record in more than a half-century. He so mismanaged the duties of a special teams analyst that the NCAA slapped him with a show-cause order and a five-day suspension that follows him to a different school should he take another job.
Frost's news conferences and radio interviews — whether commenting on players wearing hooded sweatshirts, linemen vomiting at practice or the creativity of offensive coordinator Mark Whipple — featured several foot-in-mouth sound bytes.
Most of all, Frost lost games. His program consistently found novel ways to do it, too.
In the early years, NU's defense failed Frost.
In 2020 and 2021, as the defense improved, it was a combination of offensive miscues and special teams so awful that analytics services ranked them among the five worst units in college football. While admitting the evidence for success was scant, Alberts chose in early November of last year to retain Frost, who retooled the offensive staff and added new players at quarterback, running back and receiver. Those players starred on Saturday night.
But in 2022, it's the defense causing heartburn again. A defense Frost expected to be stouter than it has been, but is currently allowing 5.65 yards per carry.
"I thought we'd perform a lot better than that," Frost said.
Frost thought that frequently in his tenure. Too often, he was wrong.
"He'll always be a Husker, he's a Nebraskan," Alberts said. "He worked really, really hard here. He wanted this thing to work. And I can tell you I really wanted this to work. Our donors wanted this to work, everybody wanted it to work."
Alberts declined to say whether a donor or donors ponied up the cash for Frost's full buyout.
He instead offered a firing timeline. He met with Frost at 11 a.m. Sunday. The two then met with Husker players — who received an email to appear for a meeting — with Alberts thanking his former coach before Frost had a private chat with the team. At 11:45, Joseph took over the team, walking through "the changes he envisioned" for them, Alberts said. Joseph will make "structural changes" to the program, although Alberts knew of no additional firings as of Sunday afternoon.
"Mickey's the head coach," Alberts said. "I won't meddle in Mickey's decision-making process."
Alberts' job now is to make the right coaching hire. It's the most important task of any major conference A.D., given the money and goodwill generated by football programs, especially in Nebraska. And while Alberts has made momentous decisions at UNO — taking the school to Division I athletics, ending the football and wrestling programs there — this is new territory for him.
He'll have lots of money — from Big Ten payouts, booster donations and the department's rainy day fund — to pay market rate for his preferred candidate. And he'll have a new $160 million football building — that Frost stumped for and never got to use — to pitch, too. Asked to describe the intangibles he wants in a coach, Alberts mentioned wanting a person of "character."
"They're people managers, they're culture-builders, I think they're grinders," Alberts said. "A lot of the great ones don't have a lot of hobbies. It's all they know, you know?"
"I like people who hate to lose," Alberts said. "I like people who hate to lose more than they enjoy winning."
Alberts noted that he didn't mention these qualities because Frost lacked them. Frost worked hard. He made decisions that he sincerely thought would work, Alberts said. To the tune of a 34% winning rate, those choices didn't pan out, and Sunday became the moment that Frost's status as a native son, Husker QB and small-town icon could no longer suffice in the absence of what once made Nebraska football a powerhouse.
"This place will always be bigger than one person," Alberts said. "And that is the way it has to be."