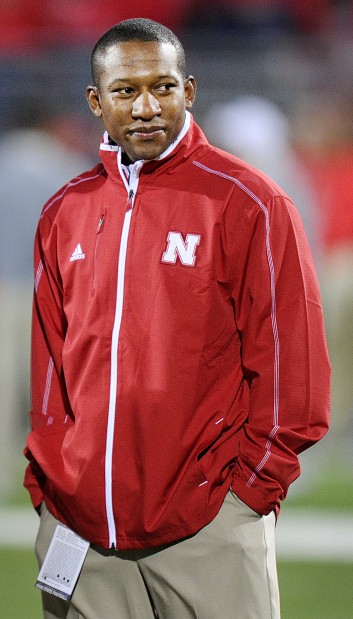 Terry Joseph said no deal has been cemented yet, but he left College Station, Texas, on Saturday with an offer to coach Texas A&M's defensive backs.
The Husker assistant hopes to have a decision made by Sunday night after talking to NU head coach Bo Pelini, and hopefully athletic director Shawn Eichorst, in the afternoon.
"It's not a done deal," Joseph told the Journal Star on Saturday. "They offered me the job. It's a lot of money, but I told Bo I would come back and talk to him before I took the job.
"Now, if you say, 'It's a lot of money and Nebraska isn't going to match it'? Then, yeah, it's a done deal, because that's what it comes down to, getting my contract extended and me getting a lot of money."
Joseph had a base salary of $245,000 as Nebraska's secondary coach in 2013. Marcel Yates, who was working with the Aggies' secondary and was also a co-defensive coordinator, was making more than $300,000 this past year. Yates has taken a job as Boise State's defensive coordinator.
Regardless of what happens, the two-year Husker assistant said he would like to have the decision finalized by Sunday.
"Because, obviously, it's holding a lot of people up right now, so I'll try to get it tapered down here pretty quick," he said.
The Huskers have had a bit of a revolving door with secondary coaches. Three coaches have worked with Nebraska's defensive backs during the past four years: Marvin Sanders in 2010, Corey Raymond in 2011, and Joseph for the past two seasons.
The Nebraska secondary ranked among the best in the country in a few different areas during Joseph's first year in Lincoln, ranking fourth in pass defense and ninth in pass-efficiency defense. The Huskers also held teams to a season-low completion percentage (47.1) in 2012.
The Huskers ranked 33rd in pass defense this past season, giving up an average of 214.6 yards a game, with defensive backs Stanley Jean-Baptiste and Ciante Evans earning first- or second-team All-Big Ten honors.
The Aggies would definitely take those numbers right now. Texas A&M was 95th in pass defense and 109th in total defense this season.