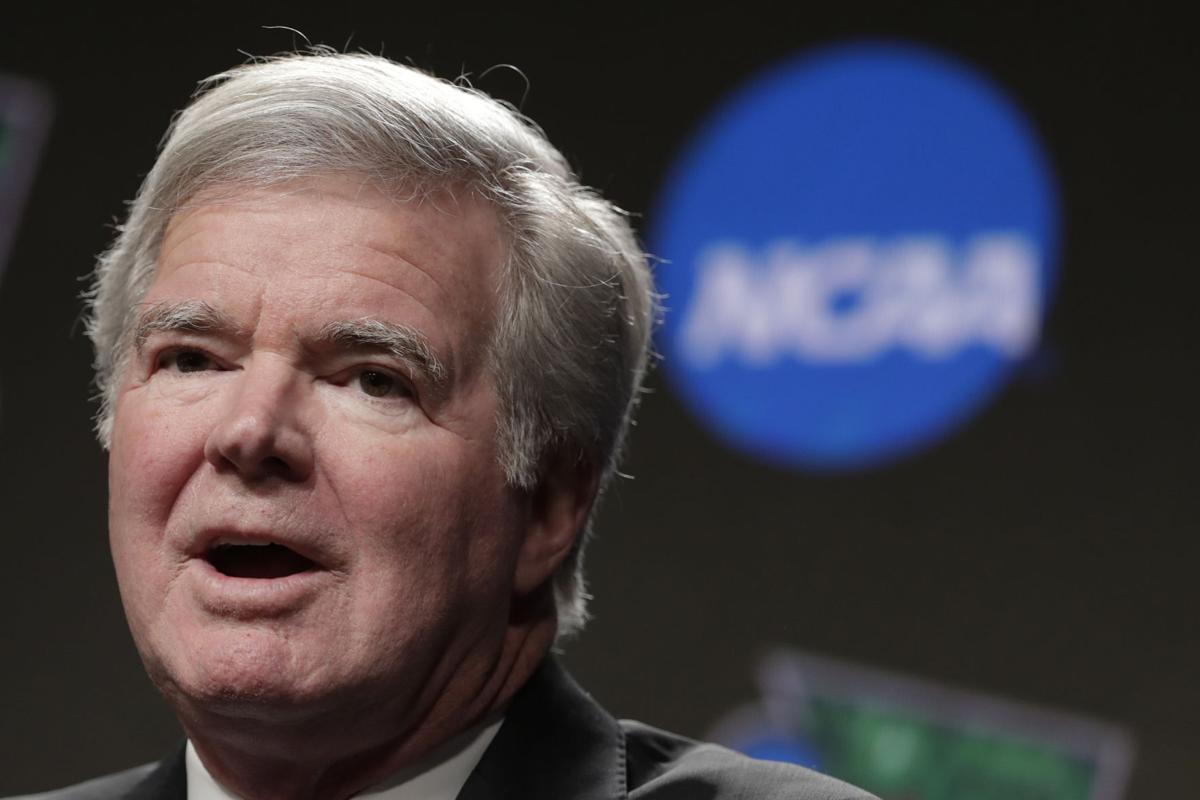 A recommendation from the NCAA's Division I Council would begin to put protections in place for college athletes who opt out or have their seasons cut short by the coronavirus pandemic. 
The DI Council also extended its recruiting dead period through Sept. 30, pushing off the ability for recruits to visit college campuses in official or unofficial manners for at least another month and within less than three months to the early signing period. 
The protections for athletes include, according to a Wednesday news release, an extension of the five-year eligibility period and an additional season of competition if an athlete participates in 50% or less of the maximum allowed number of competitions in his or her sport. 
The DI Council said it will discuss further requirements, including guaranteeing that scholarships and aid cannot be canceled or reduced if an athlete opts out of competing due to the coronavirus, required medical coverage if an athlete contracts COVID-19 by participating in a sport and also financial aid limits for fall sports.
If the eligibility extensions and preservation are formally ratified, the NCAA would almost certainly have to also take action on scholarship limits in the affected sports, too, considering varying numbers of student-athletes could return to teams that otherwise would have exhausted their eligibility. 
The DI Council recommended the measures to the DI Board of Directors, which is set to meet Aug. 21. 
The Council also adopted emergency legislation allowing schools and conferences to provide FBS football players and DI basketball players several items that fall outside the cost of attendance including postgraduate scholarships, computers and other equipment, study abroad costs and more due to an injunction implemented by a U.S. District Court judge. 
The recruiting dead period is significant because Class of 2021 recruits have not been able to visit campuses since early March. Now, no visits will happen until at least October and it's hard to imagine how that might work if some conferences are playing fall sports and others, like the Big Ten and Pac-12, are not. 
Recruits have had to change their plans as the NCAA continues to update. For example, four-star tight end Thomas Fidone (Council Bluffs, Iowa) had planned to visit LSU officially on Sept. 12, but told the Journal Star last month that if the NCAA extended the dead period through September, he might feel compelled to make his decision without taking that visit or any others.