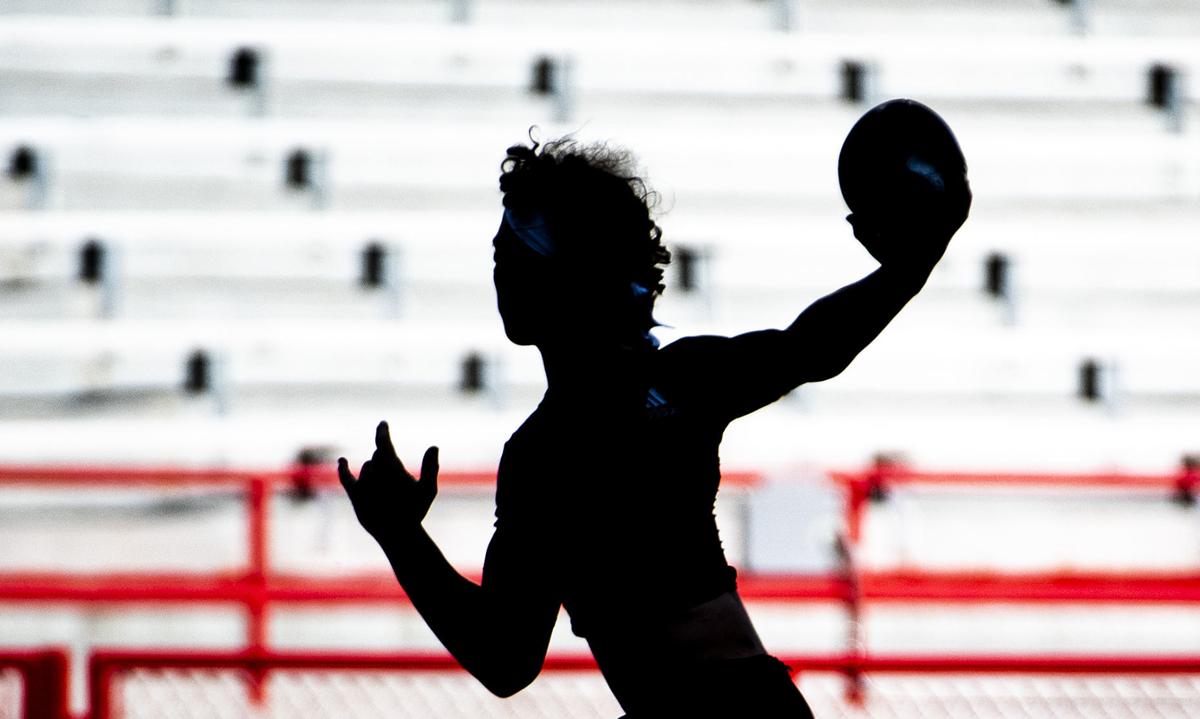 As the coronavirus pandemic continues, the NCAA's recruiting calendar continues to evolve.
College athletics' governing body on Wednesday approved an extension of an existing ban on all in-person recruiting activities through June 30, lengthening the temporary stoppage by a month.
The continuation of the dead period, which first was put in place in March, does not come as a major surprise, but it does have major ramifications.
June had become one of the busiest months on the recruiting calendar, particularly since the NCAA first adopted a December signing period in football in 2017. Many recruits who want to have their college choice made by the time their senior season of high school football begins typically use June as prime time for taking official visits.
When a canceled spring ball thwarted Noah Vedral's plan to push for the starting job, he knew it was time to make a move. 
Indeed, Nebraska last summer hosted 10 official visitors over three June weekends, and five of them — running backs Sevion Morrison and Marvin Scott, wide receiver Omar Manning, defensive back Tamon Lynum and outside linebacker Blaise Gunnerson — eventually signed with the Huskers.
It is also typically a month in which NU would have hundreds of high school players through campus during several camps, including two scheduled Friday Night Lights camps and Adidas' national "Pipeline" lineman camp this coming summer, all of which now must be officially scrubbed.
It remains to be seen exactly what following action the NCAA will take. It could, for example, allow some official visits to take place during July — normally a dead period itself, though of course nothing about this year has been normal — to give recruits a chance to take visits before high school football ramps up. Or, it's possible that recruits who still want to make a summer decision will have to do so without the benefit of taking visits.
Already, the coronavirus pandemic has driven a steep increase in the number of players committing during the first half of the year. According to data reported by 247Sports recently, more players had verbally pledged to schools by May 6 this year than the previous two years combined.
That increase may only accelerate now that recruits who were hoping to take June visits know they cannot.
In addition to extending the dead period, the NCAA also recently tweaked some recruiting rules to allow for more flexibility on the phones and via video chat.
Effective Monday, schools can now have a wider variety of staffers and also current players on recruiting calls between recruits and coaches. At Nebraska, that means, for example, that quarterback Adrian Martinez could hop on a recruiting call between coach Scott Frost and a wide receiver recruit or Alabama native Cam Taylor-Britt could be looped in on a call between defensive coordinator Erik Chinander and a recruit from around Taylor-Britt's hometown. The only qualification is the time must count against the current player's eight hours of official team activity for the week.
A recruit can also observe online team activities just like one might sit in on a team meeting while he's on a normal campus visit.
The NCAA also ruled that incoming players can take part in virtual team activities once their high school or transfer requirements are satisfied. That means some of NU's 2020 signees could already be taking part in virtual meetings and others will be soon.
The latest updates from the Nebraska football trail
The latest updates from the Nebraska football recruiting trail
Campus and in-home visits are on hold due to the coronavirus pandemic. But recruiting isn't necessarily slowing down. Here's the latest from the Huskers. 
Be the first to know
Get local news delivered to your inbox!