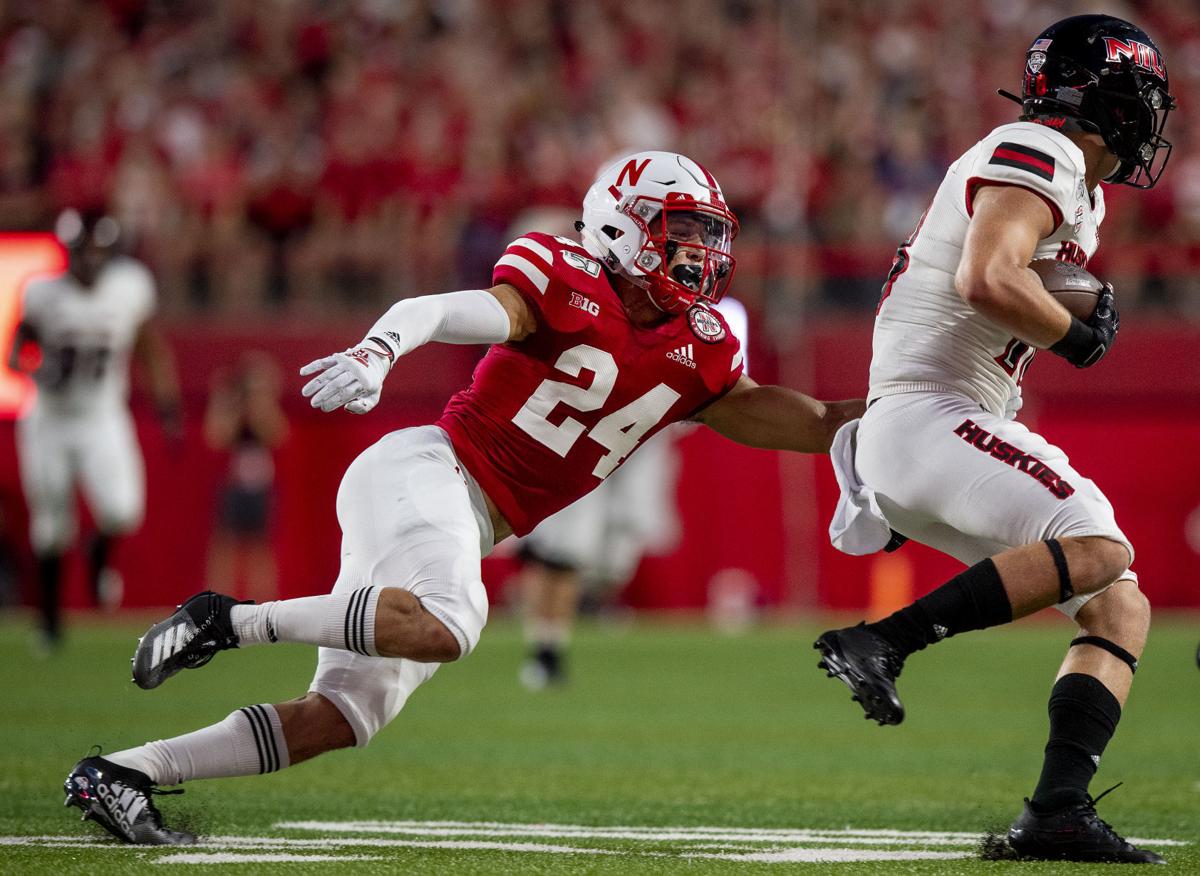 My walk-on story: Jeramiah Stovall.
Depth chart: Not listed at cornerback.
Season stats: Plays on all four special teams units and has four tackles.
You have free articles remaining.
"I was just going to (UNL) as a student. I just made a couple of calls, and called the right people and found out there was a (football) tryout. I was working out at the campus rec, running around and doing ball drills. People on my (dorm) floor would come work out with me. It was nice of them. I went to the tryout and did the 40-yard dash and all of the things you would do at an (NFL) combine. After that it was pretty much a waiting game, sitting around praying and hoping that you'd get the call back, and eventually I did, a few months later.
"I played intramural football. It was actually really fun. I wasn't certain that I was good enough to play Division I football, so getting on the field and seeing where my skill level was I was like, 'OK, now I know I'm better than just an average person.'
"(I'll only be on scholarship one semester), but it's special just to know that I made that accomplishment. Even if it's just for a semester, you're good enough to earn that scholarship. Nothing is given to you, and you earned it.
"Last year for the first three or four games (I had to sit in the crowd instead of being suited up with the team). I wasn't doing things the right way, and how the coaches wanted. I was taking the little things for granted. Once I figured that out then I started doing everything the coaches wanted the right way.
"There is no other feeling like playing football. It's disheartening knowing that you're out there, and now you're not out there. It motivates you like, 'OK, I need to step up and get myself together.'
"(I started the 2018 season not being suited up and ended the year as Nebraska's special teams player of the year.). And I missed the last two games because I had an injury. So I didn't have much time to make that happen, but we did. Hopefully I can make sure I can earn it again this year.
"(I've graduated with a degree in criminal justice). I might go into the military. It's nice to go into the military because once you have a degree you already start off as an officer. And I was thinking about going to the FBI."