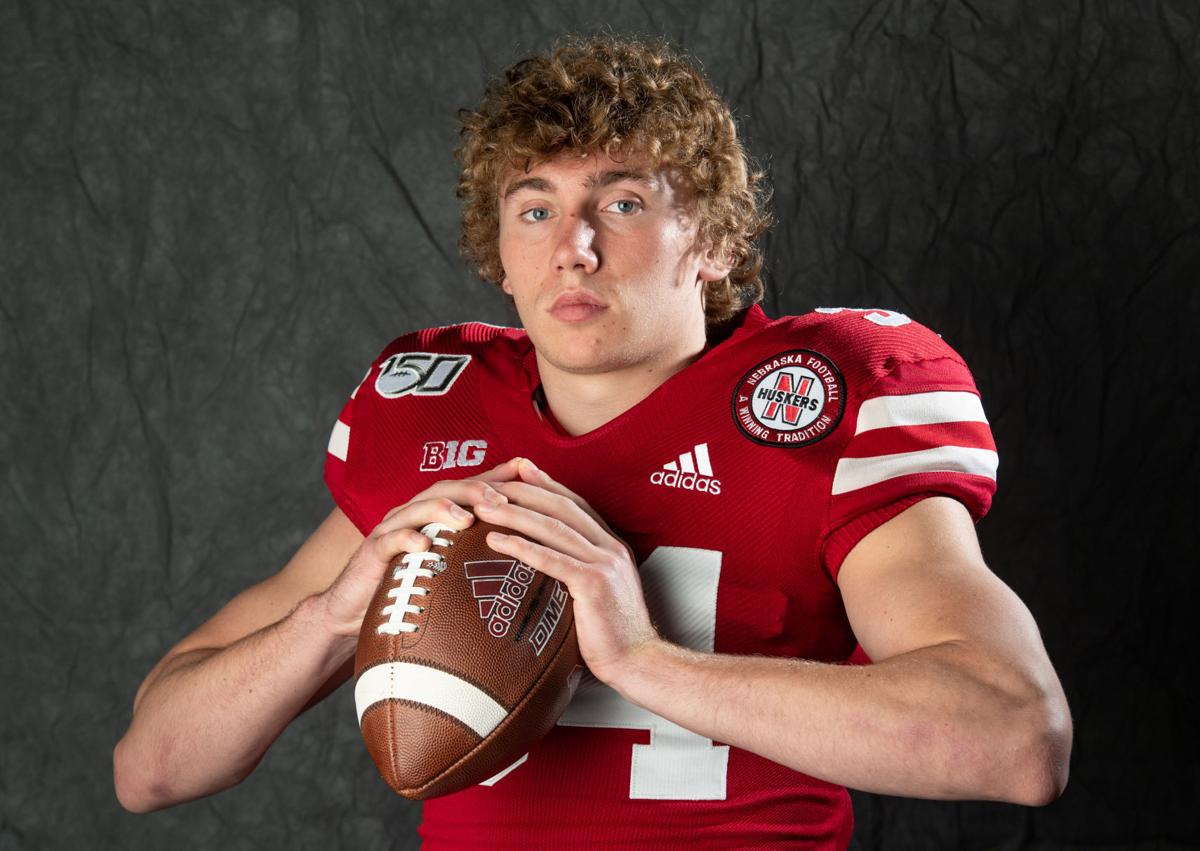 My walk-on story: Simon Otte.
Depth chart: Not listed at outside linebacker.
Career stats: Three tackles.
You have free articles remaining.
"I was always just planning to come to (UNL for college). And then during basketball season my football coach talked to me and was like, 'Hey, I've been getting some calls from Nebraska seeing if you would want to walk on.' That was a dream come true, so it just worked out that way.
"It was amazing. I thought I was just going to be a student. After playing in the state championship game I thought that was my last football game. It's funny how it worked out. I'd already applied to Nebraska and been admitted. I had some academic scholarships from York, and a couple from UNL as well.
Steven M. Sipple and Parker Gabriel talk about the challenges facing Nebraska as they prepare for Maryland on Nov. 18, 2019.
"I play on the kickoff team and kick return. I'm kind of an edge player on kickoff. And then on kickoff return I'm a right end, so I'm blocking usually a middle linebacker, so I got some big guy coming down at me full speed. So I'm just trying to kick him out of where the return is going.
"I'm on the (74-player travel roster) this year. I wasn't last year. It was weird last year. Usually I'd watch the (road games) with some buddies on the team. We'd always listen to the announcers and they'd be saying stuff about how our team was supposed to be playing (against an offensive formation), and we'd always have to bite our tongues (because the announcers didn't know the assignments).
"It's definitely intimidating playing here. Last year in fall camp, that was my first practices and I was just scared to death, and trying not to make a mistake. I realized the coaches weren't going to yell at you if you're going 100% and if you're learning your assignment and not making the same mistakes over and over again.
"There are three of us from York on the team. There is me, Garrett Snodgrass and Noah Stafursky. Garrett, probably the most impressive thing I saw him do was in the Elkhorn South game, there is a video where he broke nine or 10 tackles. That was probably one of the best runs I've ever seen. And Noah, (I was the running back in high school) and every play I ran right behind him and he just opened up huge holes for me and made it easy to run. The same thing on defense, he'd soak up blockers and make my job easy on defense."