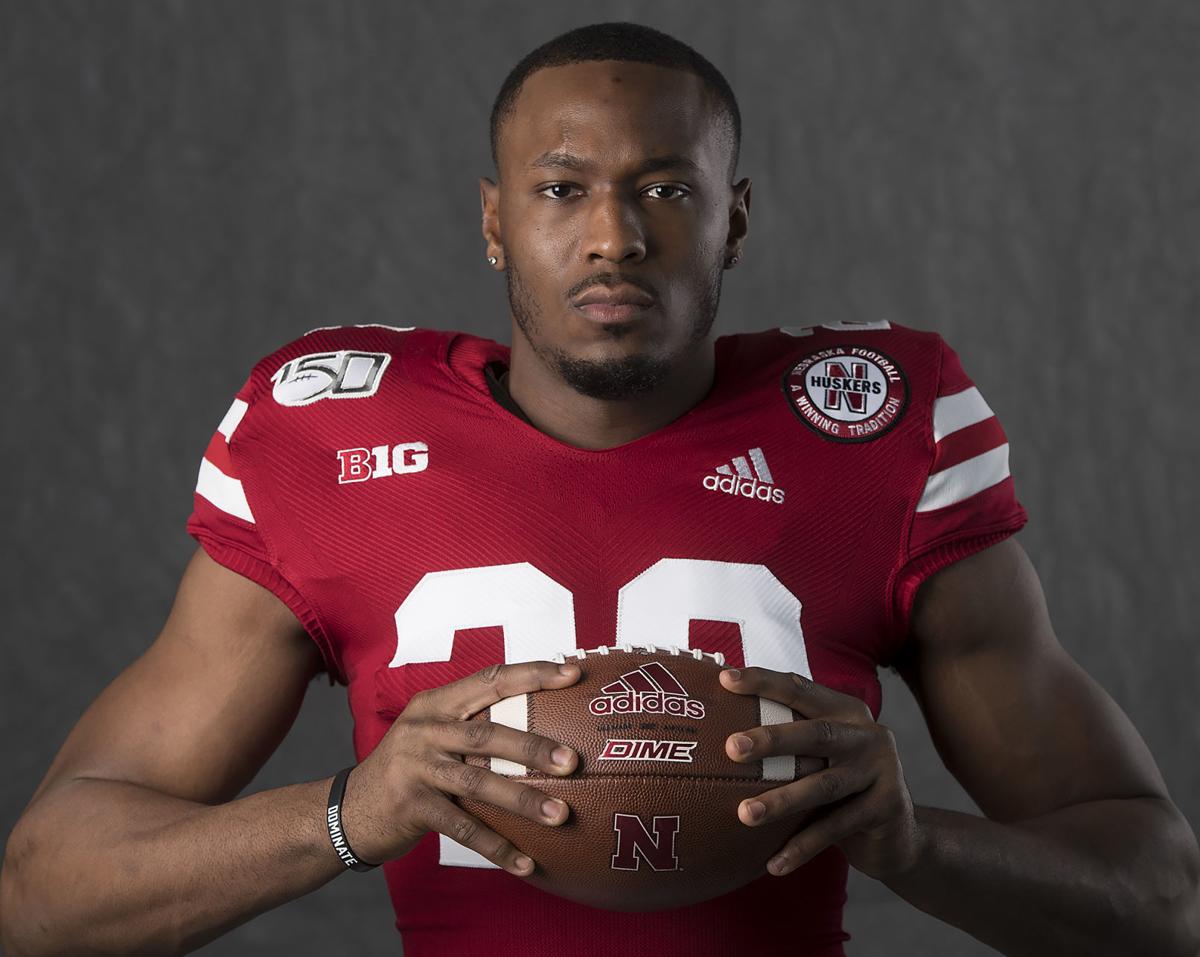 Position: Outside linebacker.
Hometown: Riviera Beach, Florida.
Ocean views: As the name hints, Riviera Beach is tucked next to the ocean, the Atlantic. "We're like an hour away from Miami. I've always lived there."
The beach life: "I definitely spent a lot of time on the beach, doing a lot of workouts there, and just going there to relax. Me and my mom would usually go and rest, but I started using it as another workout for stamina. I feel like beach work can do a lot for your quickness. I used to go out there and do a nice little workout and get my feet in the water."
A great tourist spot: "There's people all over. You can go out there and talk to some people, and people from all across the world would come to hang out."
Basketball was the first love: "That was my main goal, I wanted to play big-time college basketball, (but) God made a way for me to play football. I was always a Kansas and Duke fan."
Parker Gabriel gives the latest from head coach Scott Frost on Oct. 3, 2019.
You have free articles remaining.
Basketball in high school: "Our basketball team was really good. My sophomore year we had a little downfall, had a lot of people graduate and stuff like that, but we had a great coaching staff and rebuild. My junior year, we did pretty good and then my senior year, we lost right before the state championship. I was kind of between a three and a four (positionwise). I like to think my defense was really good, but I could definitely drive to the rim and cause a lot of fouls."
Can anyone on the football team beat you on the basketball court? "Nah, I'm winning that. The closest challenger, I don't know, maybe Austin Allen. Adrian (Martinez) is pretty good, too.
"Sometimes I just go and shoot around a little bit but I don't go out there too much. I don't want to twist my ankle of anything."
Taking up football as a senior in high school: "They (Dwyer High School) were great the year before I came in and won a state championship and had a lot of great players on the team. I was just glad to be able to come out and get a starting position and play the next year."
I'm the youngest of five kids: (So would your siblings pick on you?) "No, I'm the big one. Me and my middle brother Matt ... we were the closest out of everybody. We were close in age. We were competitive, especially me and Matt. He kind of veered off from sports and started chilling, but I kept with it. He just motivated me, he wanted to see me make it and get a scholarship, so he was always there for me."
Head football coach Scott Frost talks about turnovers and Khalil Davis's suspension on Oct. 3, 2019
Rooting for the black and gold: "(I'm a) Florida boy, so I really rooted for the Florida teams, but me personally, I liked the Pittsburgh Steelers when I was growing up. I used to play 'Madden' with my big brother and Jerome Bettis, I used to play with him a little bit and I used to like the way he used to run. Everybody called him 'The Bus' and that's really how I became a fan."
Miami Heat fan, we can assume?: "Oh, yeah, I was always a Heat fan. LeBron (James) is my favorite player, so anywhere he goes, I'm rooting for him. My dad used to take me to a couple games."
Don't pass up the good barbecue in Florida: "McCray's Bar-B-Q. They've got some great barbecue. That's in Riviera Beach, but there's a lot of great places to eat in Florida. (At McCray's it's) barbecue chicken, anything barbecue, barbecue ribs, and you've got to get extra, extra sauce."
Welcome to the Husker Extra Podcast, a weekly production of the Journal Star that covers the latest in Nebraska football and athletics.