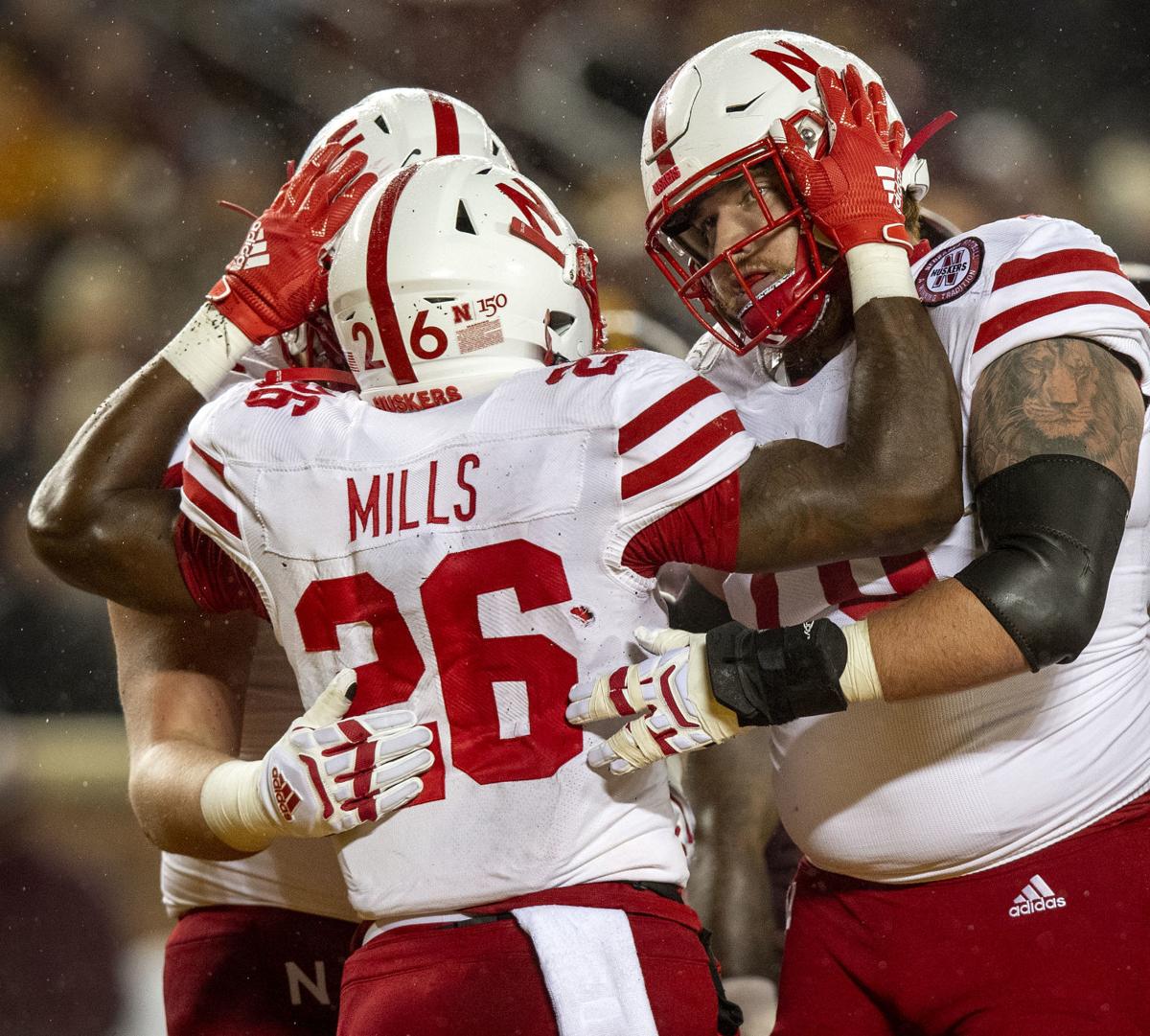 Hometown: Waycross, Georgia.
Getting to know Waycross: "It's the biggest county in Georgia, but small city (population around 15,000). It's real country. A lot of trees, and swamp area."
Growing up, it was playing sports: "Playing football and basketball out in the road, out in the church fields and stuff like that with my friends. Probably hit a beach about 45 minutes away. Drive to Jacksonville (Florida), which is not too far. I'm not too far from Savannah, Georgia, and Brunswick, Georgia. Savannah and Brunswick have the beaches."
Parker Gabriel gives final insights on Nebraska's preparations for Wisconsin on Nov. 14, 2019.
Playing high school ball for Ware County where Mills started every game: "Football-wise we were pretty good. We made it to semifinals my senior year, made to the final and actually played Deshaun Watson in the championship my freshman year. I started at linebacker as a freshman, so I played against him. My second year in high school we made it to the third round, third year we made it to the second round. We lost to the same team twice in one season (my senior year). 
You have free articles remaining.
Miss playing 'backer? "Yeah, sometimes. Actually when I'm out here watching the games, sometimes I get excited when I see the defense go out because I feel like I want to go out there and make plays, too."
A track star, too: "I did football, basketball and track. I was good at basketball, but I just lost a feel for basketball because I started getting scholarships in football and I just kind of stopped. I was good at track, too. I did the 400 hurdles, 110 hurdles, long jump and triple jump and I also ran the 200. I miss track a lot. I haven't ran track since my junior year (of high school)."
Head football coach Scott Frost talks about the team's preparations for Wisconsin on Nov. 14, 2019.
A Crimson Tide fan in Dawg country: "I was a Tide fan growing up my whole life and was never a Georgia fan. A lot of (my) family is Georgia fans, but now they're all Dedrick Mills fans. It was pretty cool, because nobody judged me about who I liked and I didn't just judge them by who they liked, even though when they played against each other it was a big argument in the room."
How did you become an Alabama fan? "Just growing up, watching them all of the time loving the game. They had all those running backs and I fell in love with all the running backs growing up, like Trent Richardson, Mark Ingram."
Other rooting interests: "I never really was a Falcons fan. I always liked certain players. I had been more of a Baltimore Ravens fan growing up most of my life. Most of favorite players were on that team. I'm pretty much a favorite-player-type guy. I used to emulate Ray Lewis all the time when I was playing linebacker. When I was running the ball, I used to think I was Herschel Walker, like I can't be stopped."
If you want some spice to your chicken: "I would tell you to go to Zaxby's. I'm telling you, Zaxby's is banging. Zaxby's is the best chicken by a lot right now besides Popeyes (which) got that chicken sandwich out right now. That's a different story. I had that thing six times in one day. (At Zaxby's) I would get the Wings and Things or King Chicken sandwich. You got to get that hot honey mustard on top of the wings."
What do you miss most about home? "I would say the weather. It's cold up here and warm down there always, even around Christmas time. I remember having hot Christmases. It's different being up here and around snow."