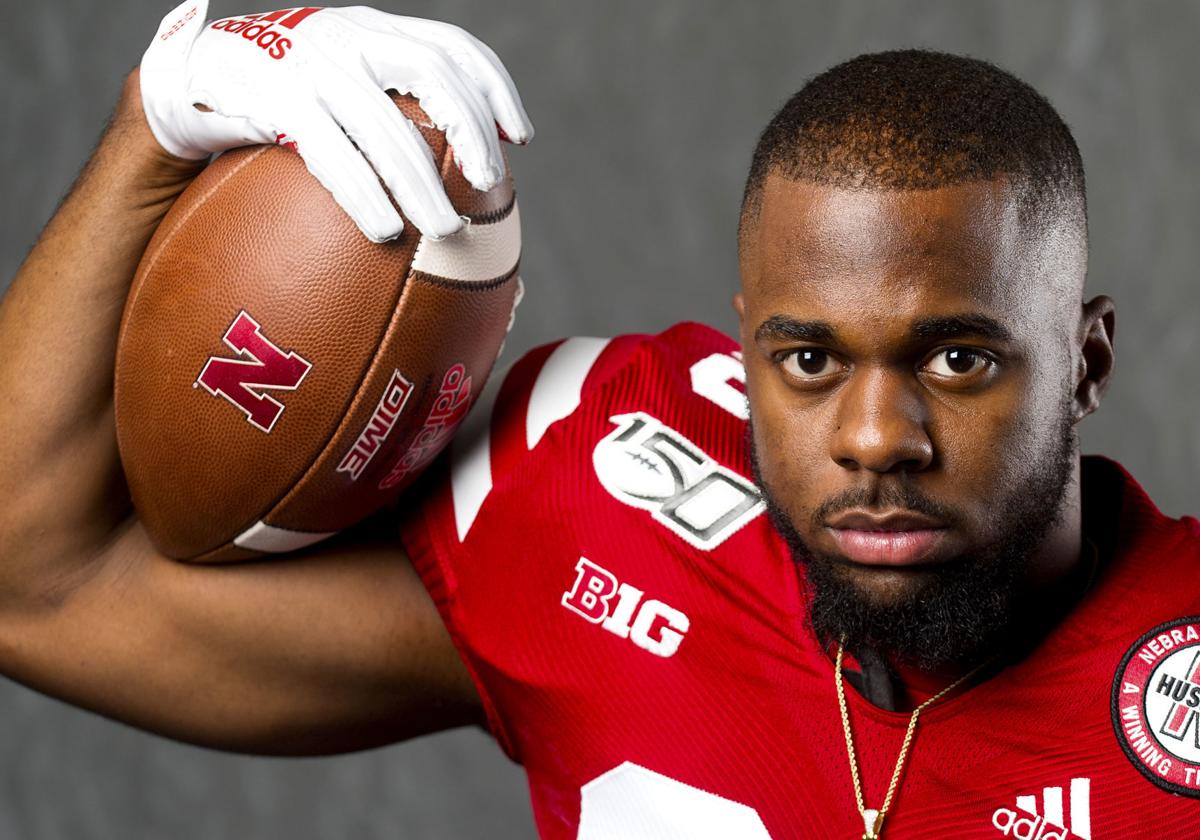 Living in the big city: Home was in the south part of Miami.
Cheering on the Fish: "I'm a Dolphins fan until the day I die, but it's hard to watch them right now. They have some struggles, but we had some struggles here, too, so I understand that type of thing. I'm just hoping they can get their organization turned around."
Watching (and studying) the best: "Growing up, it was Charles Woodson, Champ Bailey and Darrelle Revis. I just kind of like the idea of them stopping big plays from happening, and making big plays. It kind of got me going (to play defensive back). When it was Revis Island, everyone was like, 'Revis Island, Revis Island.' I remember on 'Madden' I used to play with the Jets, I would catch seven picks in a game with Darrelle Revis.
Going to the Woodson film: "To this day, I still watch Charles Woodson highlights just before every game, just thinking about what he did for the position. He's really my favorite defensive back of all time."
Parker Gabriel shares insights from head football coach Scott Frost after practice on Thursday, Sept. 26, 2019.
Growing up with the Bootles: "My older brother is 10 years older than me. Everything that he did, I wanted to do when I was young. He was playing football, I was out playing football, too. I was just sharpening my skills then. My younger brother, he's seven years younger than me. When I would be outside at 10, he's 3 years old, he's running and trying to keep up with us. We pushed him to be basically a freakish athlete."
Honing DB skills against taller kids: "We grew up in the yard, playing around, playing with different people at different ages, at different sizes. That's why people say I'm a smaller DB and stuff like that, but that's what really why I don't see any height, because I played with older guys when I was young."
Fast times in high school: "I ran track in high school. I was pretty good at it. I ran the 100, 200, the relays, and I did long jump, too. I liked it. Actually, if I didn't do football, I'd probably pretty serious about track." 
High school life at Southridge: "There's a lot of history in that program. A couple guys out of Southridge went to the NFL, a couple guys are in the NFL right now. It's a big football culture in South Florida, period."
Good eats near the ocean: "I liked Pollo Tropical. It's like chicken, rice, beans and stuff like that. There is a place called Sports Grill, they have pretty good wings, some of the best wings I have ever eaten. Seafood places like Crab Shack. I definitely miss it (eating seafood at home)."
Be the first to know
Get local news delivered to your inbox!