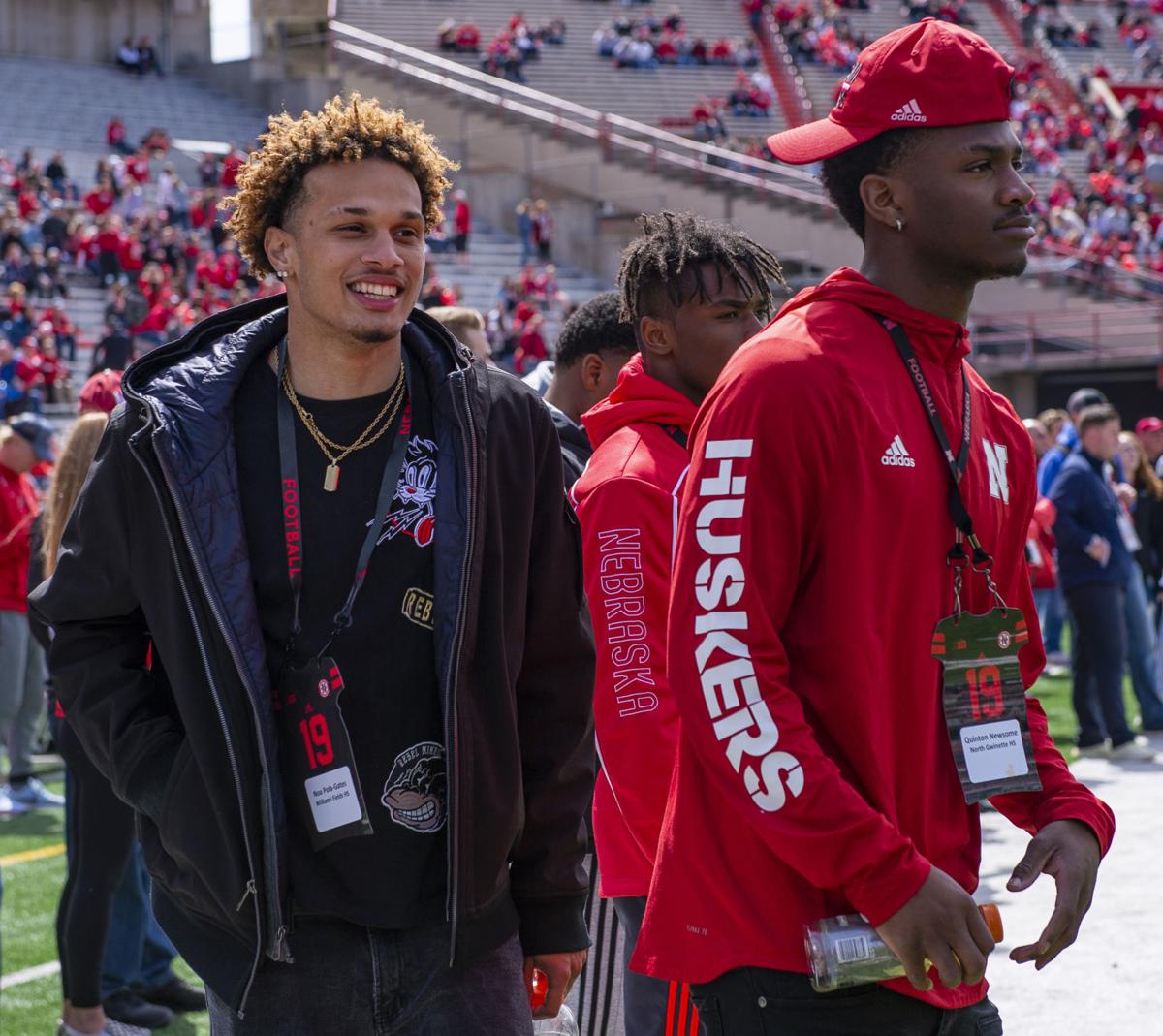 As Nebraska's preseason camp approaches, Husker Extra is counting down the 30 most intriguing players on the roster.
A couple of notes: This isn't best player or most important. As a list based on intrigue, it skews a bit toward youth and new players, but there will be plenty of established contributors, too.
The only scholarship player not considered for the list is defensive lineman Jahkeem Green, because at the outset of our countdown he is still in junior college and is only verbally bound to Nebraska.
No. 13: Noa Pola-Gates, freshman, DB
It's difficult to not be intrigued by Pola-Gates considering what Nebraska secondary coach Travis Fisher said about him earlier this week during an appearance on the Husker Sports Network.
"He's a freak," Fisher said. "You can put him all over the field. I can put him at corner, I can put him at nickel, I can put him at safety. He's a very athletic kid. He can get from in between the hashes to the sideline on deep throws. He can get over the top of the corner. He has that speed and he will strike you."
Fisher said the 5-foot-11, 175-pound Pola-Gates of Gilbert, Arizona, will begin his college career at safety, where he could immediately compete for playing time behind projected starters Deontai Williams and Marquel Dismuke, a pair of juniors. Senior Eric Lee switched to safety in the spring and is said to have caught on well, while the Huskers are high on sophomore Cam Taylor and think he can play anywhere they want.
Another incoming freshman safety, Myles Farmer (6-3, 195), also will get a long look from Fisher in camp.
Keep in mind, Fisher likes to rotate players at safety, whereas he prefers sticking with starters at corner.
Pola-Gates was a consensus four-star recruit who was ranked as the No. 3 player in Arizona by 247Sports and was regarded as the No. 11 prep safety in the country. Overall, Pola-Gates was ranked among the top 150 recruits in the nation by 247Sports, the 247Sports Composite rankings and by Rivals, which listed Pola-Gates as the No. 116 overall player. He chose Nebraska after also visiting Alabama, Arizona, Arizona State, Oregon and Penn State.
Pola-Gates' cousin, Keana Pola, is a freshman with the Nebraska softball team.
You have free articles remaining.