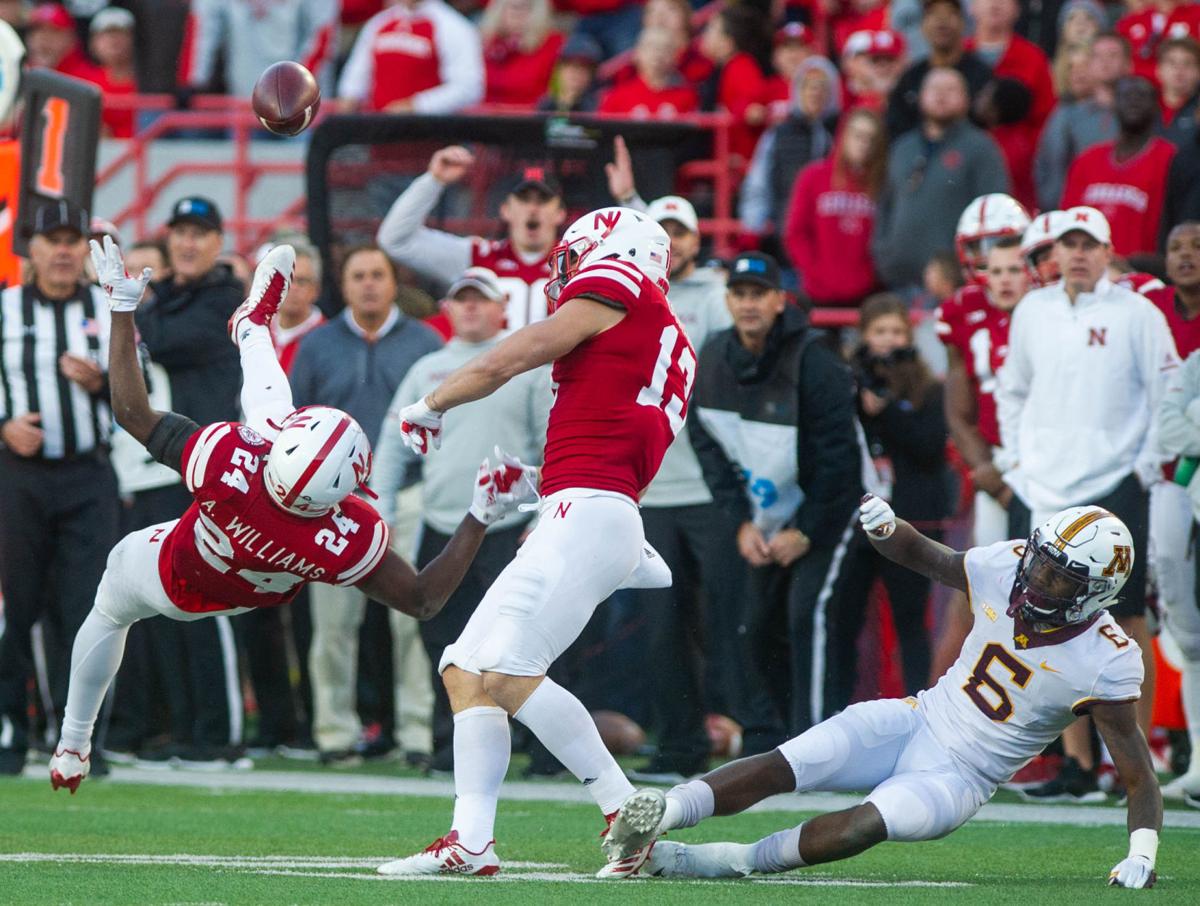 As Nebraska's preseason camp approaches, Husker Extra is counting down the 30 most intriguing players on the roster.
A couple of notes: This isn't best player or most important. As a list based on intrigue, it skews a bit toward youth and new players, but there will be plenty of established contributors, too.
The only scholarship player not considered for the list is defensive lineman Jahkeem Green, because at the outset of our countdown he is still in junior college and is only verbally bound to Nebraska.
No. 12: JoJo Domann, OLB, junior 
Junior JoJo Domann missed his entire 2017 season due to a knee injury, then changed positions from safety to outside linebacker under a new coaching staff in 2018. 
He appeared in Nebraska's season-opener against Colorado, but was already playing through pain again, this time in his back. He missed almost a month, then returned with authority down the stretch for the Huskers. 
Domann played in NU's final seven games, starting two and becoming one of its relied-upon playmakers. The biggest he made: A sack and forced fumble on Ohio State quarterback Dwayne Haskins. 
Domann is a big-time athlete and he's up to 230 pounds. In the spring, Husker outside linebackers coach said flatly that Domann is built "like a brick s- - -house." 
Can he hold up at the point of attack and give the Blackshirts a down-in, down-out threat off the edge? That's the major question for the native of Colorado Springs, Colorado, who is still undersized for the edge at 6-foot-1. 
Still, every time NU put Domann on the field, flash plays tended to follow. That puts him in as good a position as any going into preseason camp. The Huskers don't have many (or any) definites at outside linebacker. Tyrin Ferguson's had two injury-plagued seasons. Alex Davis is currently drawing rave reviews but has not been a productive player in the past. Caleb Tannor is trying to take a big step. The rest of the options are young and/or unproven. 
Will Domann lock up a regular role? It's one of the many intriguing questions surrounding the Huskers' linebacker corps and it's one of the most important.