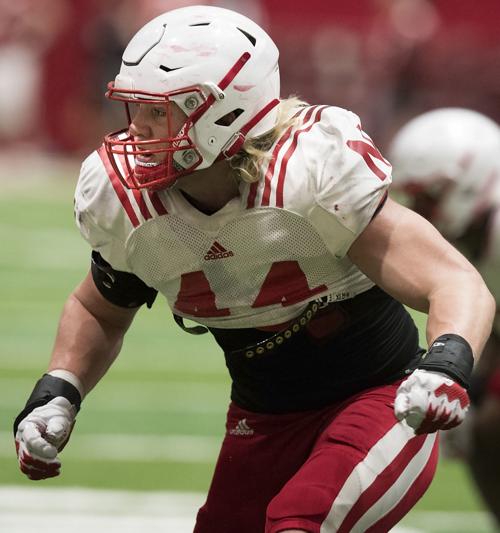 As Nebraska preseason approaches, Husker Extra is counting down the 30 most intriguing players on the roster.
A couple of notes: This isn't best player or most important. As a list based on intrigue, it skews a bit toward youth and new players, but there will be plenty of established contributors, too.
The only scholarship player not considered for the list is defensive lineman Jahkeem Green, because at the outset of our countdown he is still in junior college and is only verbally bound to Nebraska.
No. 28: Garrett Nelson, OLB, freshman
The Scottsbluff native is already a fan favorite before he ever actually steps on the field in his Nebraska career, and the reasons are obvious: in-state kid, big personality and, of course, that bleach-blond mullet.
You have free articles remaining.
Nelson, though, also finds himself in an interesting spot right from the get-go. He looks like one of the more physically ready-to-roll freshmen in the class and he plays a position that doesn't sport a ton of depth. Does that mean he's going to quickly crack the two-deep ahead of seniors Tyrin Ferguson and Alex Davis, junior JoJo Domann and sophomore Caleb Tannor? Not necessarily, but it brings some intrigue.
Nelson will continue to develop his pass-rush repertoire and is the first to tell you he's got a lot to learn. It doesn't take too much of a stretch, though, to envision Nelson contributing on special teams sooner rather than later.
When Nelson played in the Class B championship game at Memorial Stadium last fall, he made a play behind the line of scrimmage, came up screaming and threw the bones. On the sideline, NU defensive coordinator Erik Chinander looked at another coach, smirked and said, "He's a madman."
NU's staff couldn't ask for more from an attitude and approach standpoint. That in and of itself is intriguing. How long before we see it on the field in some form or another?