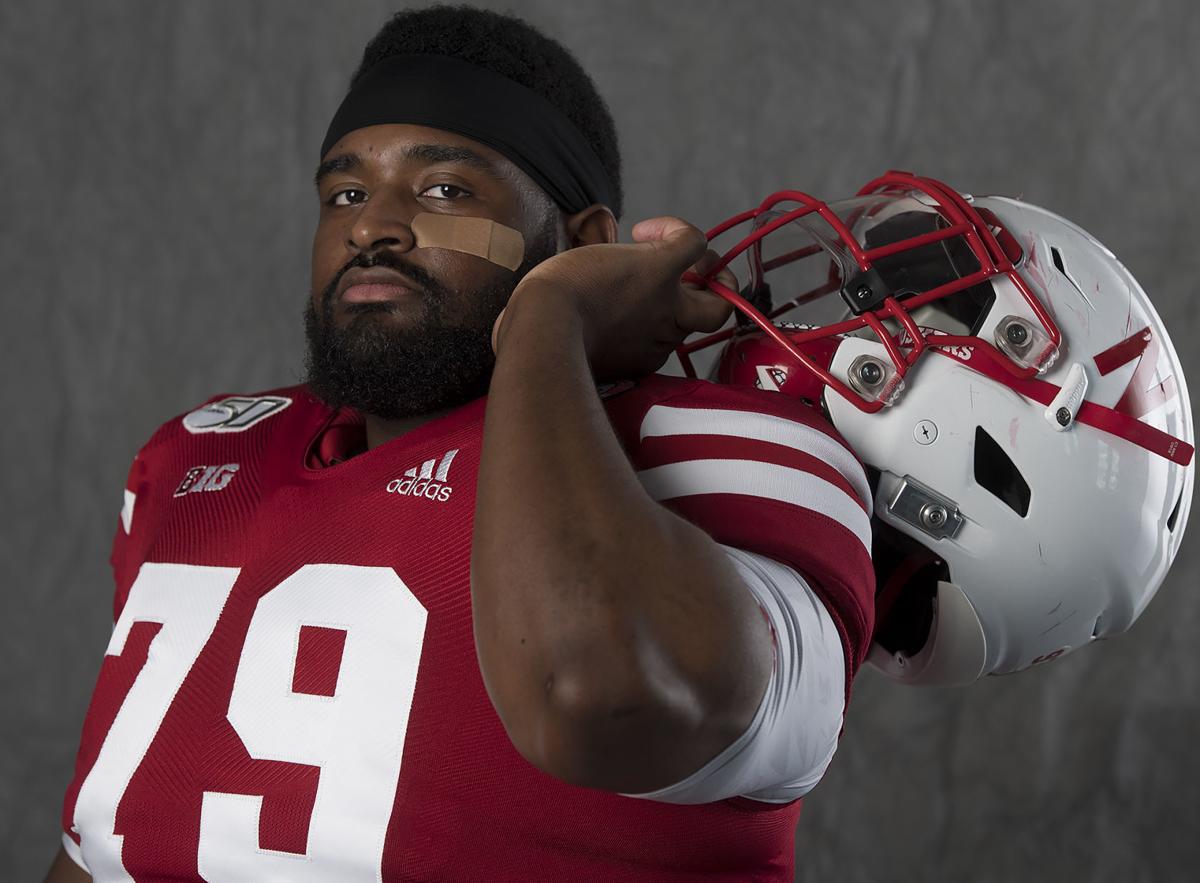 As Nebraska's preseason camp approaches, Husker Extra is counting down the 30 most intriguing players on the roster.
A couple of notes: This isn't best player or most important. As a list based on intrigue, it skews a bit toward youth and new players, but there will be plenty of established contributors, too.
The only scholarship player not considered for the list is defensive lineman Jahkeem Green, because at the outset of our countdown he is still in junior college and is only verbally committed to Nebraska.
No. 5: Darrion Daniels, NT, senior
Nebraska senior inside linebacker Mohamed Barry seems pretty intrigued by Daniels.
Barry became that way shortly after Daniels arrived in Lincoln this past winter as a graduate transfer from Oklahoma State.
"I'm doing footwork drills and I turn to my left and see him running laps around the Hawks (Championship Center)," Barry recalled July 18 during Big Ten Media Days in Chicago. "Then I see him the next day. I'm doing footwork drills and stuff like that, and he's doing it again.
"We ran into each other multiple times and I'm like, 'This dude, he's a dog.'"
Nebraska hopes the 6-foot-3, 340-pound Daniels helps solidify the defense in general and the Huskers' run defense in particular. The Blackshirts allowed opponents to average 5.0 yards per carry last season, which tied with Tulsa for 107th nationally. On the bright side, NU was better defending the run than it was in 2017, when it allowed an embarrassing 5.57 yards per rush to rank 124th.
Perhaps Daniels can help Nebraska take another step forward in an area that Barry emphasizes in clear terms. Along those lines, he was asked during Big Ten Media Days exactly what he considers job No. 1 for the defense in 2019.
"Stop the run," he said flatly. "This is a man's game when you talk about the run game in the Big Ten."
No argument here. Let's see if the new guy Daniels has the sort of impact this fall that his teammates seem to anticipate.
Be the first to know
Get local news delivered to your inbox!