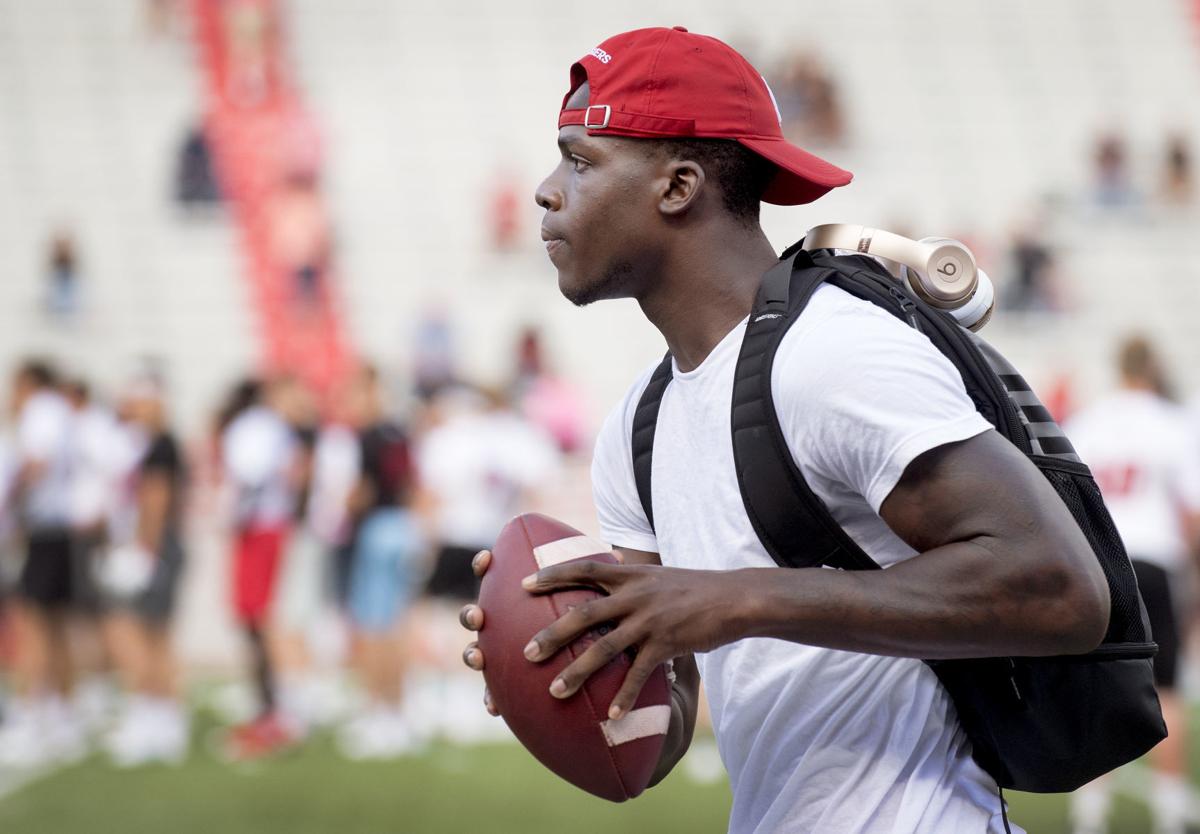 As Nebraska preseason camp approaches, Husker Extra is counting down the 30 most intriguing players on the roster.
A couple of notes: This isn't best player or most important. As a list based on intrigue, it skews a bit toward youth and new players, but there will be plenty of established contributors, too.
The only scholarship player not considered for the list is defensive lineman Jahkeem Green, because at the outset of our countdown he is still in junior college and is only verbally bound to Nebraska.
No. 17: Caleb Tannor, OLB, sophomore 
Few members of Nebraska's 2019 recruiting class arrived on campus with more fanfare than outside linebacker Caleb Tannor. A four-star prospect pursued by most of the SEC, Tannor picked the Huskers on National Signing Day and instantly was viewed by many as part of the long-term solution to a distinct lack of pass-rush punch.
That projection hasn't changed, but Tannor did not come in as a ready-made game-changer like some had (probably not realistically) hoped.
Position coach Jovan Dewitt praised the 6-foot-2, 210-pounder's ability to pick up Erik Chinander's scheme, and Tannor played in all 12 games, recording 10 tackles (one for loss) and a sack against Illinois.
Now with one year in NU's strength program under his belt, Tannor will attempt to be a much louder impact player as a sophomore.
"This upcoming season, I'm putting a lot of pressure on myself because we're supposed to be a better defense, period," the Stone Mountain, Georgia, native told the Journal Star in May. "I feel like I'm putting pressure on myself and everybody else is putting pressure on themselves, and that will help us get better."
Tannor will be competing for playing time alongside the likes of seniors Tyrin Ferguson and Alex Davis — who emerged from spring ball as the top pairing — junior JoJo Domann and others like redshirt freshman David Alston and incoming freshmen Jamin Graham and Garrett Nelson.
Assuming a healthy group — which has not been a guarantee, considering Ferguson's appeared in just 13 of 24 games the past two years — where does Tannor fall? Can he rise to the caliber of a down-in, down-out player? Is he a situational pass-rusher? Can he handle the coverage responsibilities Chinander wants his outside linebackers to master? Has he developed the physicality necessary to go to battle with several of the best offensive tackles in the country?
The answers to those questions, which amount to quite a stiff challenge for a young player, will help to piece together where and how the Huskers plan to generate heat on opposing quarterbacks.