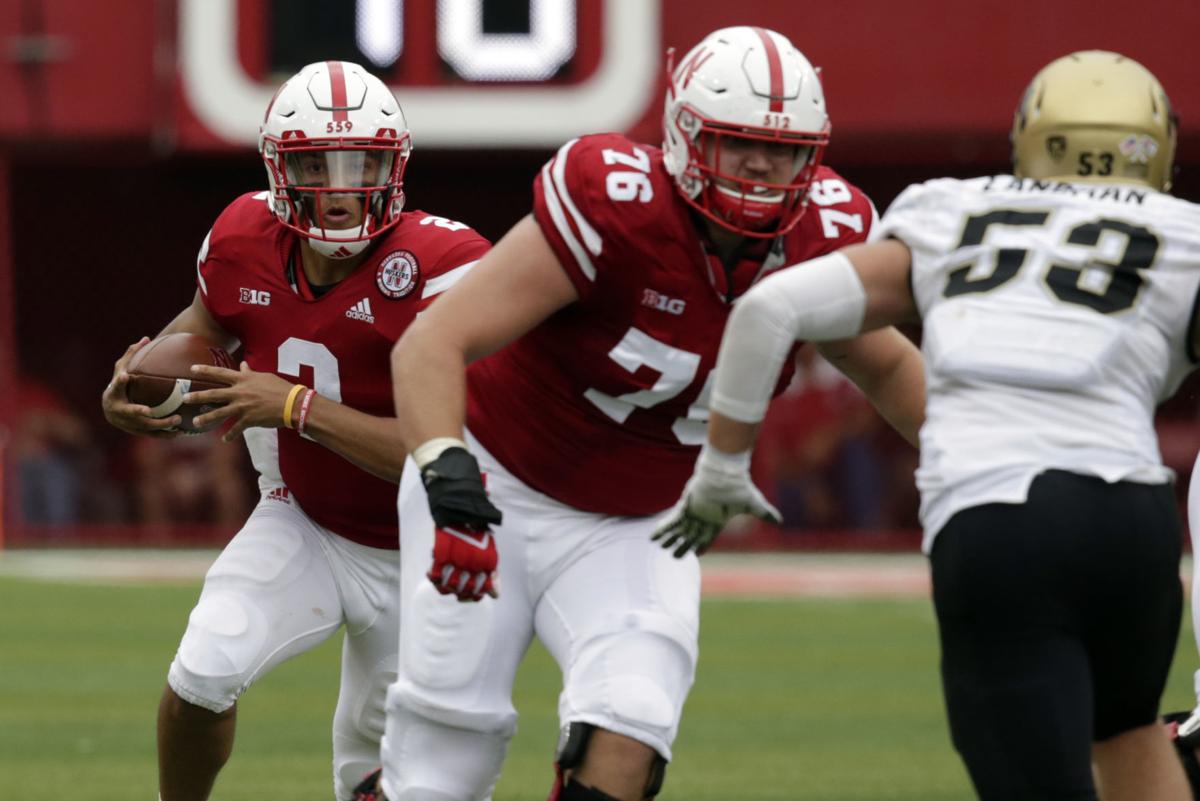 As Nebraska's preseason camp approaches, Husker Extra is counting down the 30 most intriguing players on the roster.
A couple of notes: This isn't best player or most important. As a list based on intrigue, it skews a bit toward youth and new players, but there will be plenty of established contributors, too.
The only scholarship player not considered for the list is defensive lineman Jahkeem Green, because at the outset of our countdown he is still in junior college and is only verbally bound to Nebraska.
No. 16: Brenden Jaimes, OT, junior
Media guides by nature seldom contain a lot of content that grabs your attention.
But, man, a line in Jaimes' bio in the 2019 Nebraska Spring Media Guide jumps out:
Jaimes was arguably the most productive true freshman offensive lineman in school history during an impressive debut season (in 2017).
Think about that line in the context of Nebraska's proud offensive line tradition. Pretty impressive, right?
A native of Austin, Texas, Jaimes' nine starts in 2017 were not only a school record for a true freshman offensive lineman, but nearly matched the combined total of the four previous Husker true freshman starters along the O-line: Matt Slauson, 2005, three starts; Jacob Hickman, 2006, one; Jaivorio Burkes, 2007, three; and Tyler Moore, 2011, four.
The 6-foot-6, 300-pound Jaimes played right tackle in 2017 before moving to the left side last season. He started every game in 2018 and earned honorable-mention All-Big Ten honors.
The most intriguing question about Jaimes is simple: How good can he become before he leaves the program?
You can bank on Nebraska offensive line coach Greg Austin pushing Jaimes hard to maximize his talent. In a memorable session with reporters last August, Austin made perfectly clear the manner in which he challenges the team's best offensive lineman.
"I want him to be dominant; I don't want him to just be good," the coach said before lapsing into how he motivates Jaimes. "I want you to be the freaking best left tackle in the Big Ten, all right? And then the best left tackle in the country. That's our goal. Those guys know our standards are Outland trophies and Rimington trophies. I mean, that was the standard established a long time ago. That's what you're competing with.
"You're not just competing with these other guys from other schools who don't have the history. We have history here, bro. There's a different mindset that comes along with playing the position at this school."
You have free articles remaining.