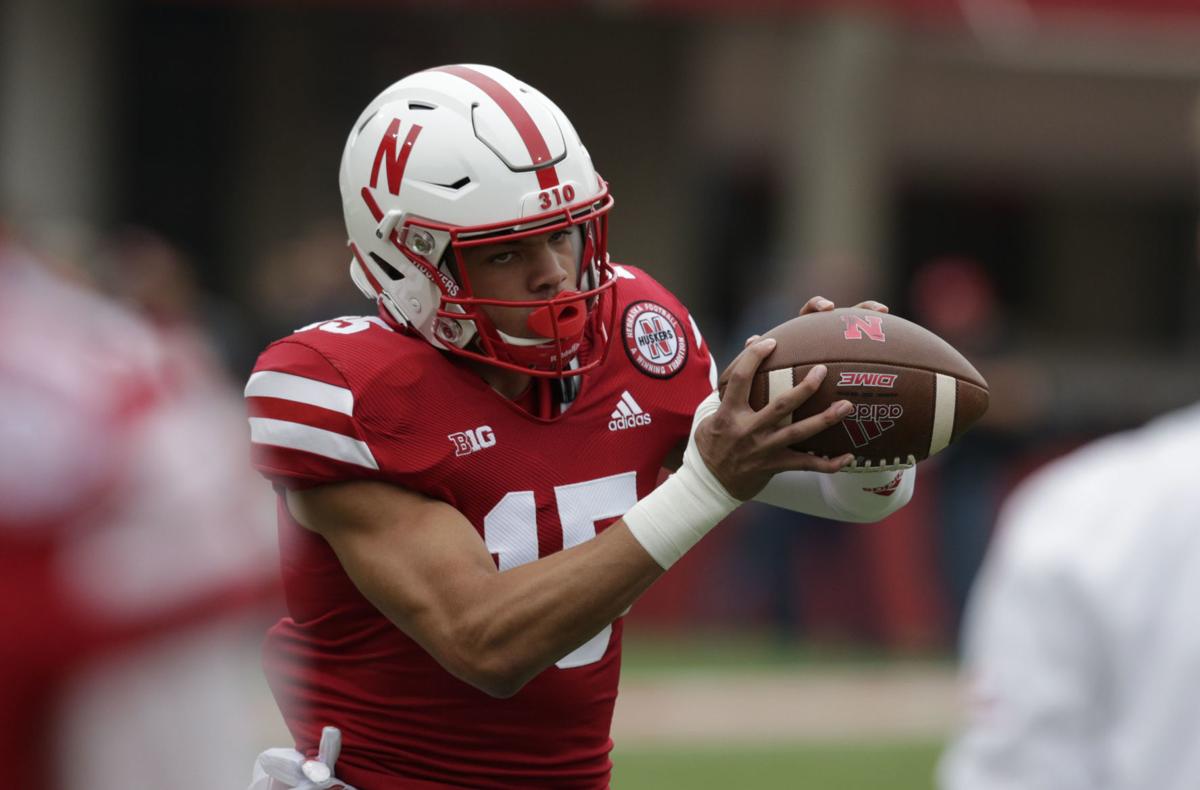 As Nebraska's preseason camp approaches, Husker Extra is counting down the 30 most intriguing players on the roster.
A couple of notes: This isn't best player or most important. As a list based on intrigue, it skews a bit toward youth and new players, but there will be plenty of established contributors, too.
The only scholarship player not considered for the list is defensive lineman Jahkeem Green, because at the outset of our countdown he is still in junior college and is only verbally bound to Nebraska.
No. 15: Andre Hunt, WR, redshirt freshman
Well, tell us this isn't intriguing. …
"Everybody wants to be better than the next man," Hunt said during spring practice. "I want to be way better than Stanley (Morgan). That's just my goal coming in."
That's right, the 6-foot, 190-pound Hunt ultimately wants to top Morgan's production at Nebraska, an enormous challenge for anyone. After all, Morgan completed his collegiate eligibility last season as the school's all-time leader in receptions (189) and receiving yards (2,747). Morgan in 2018 became the first receiver in school history to eclipse 1,000 receiving yards in a season, catching 70 passes for 1,004 yards and seven touchdowns.
If Hunt were to rise quickly this season, it would be a welcome development for a Nebraska receiving corps that isn't exactly loaded with proven weapons beside junior standout JD Spielman, who in two seasons has racked up 1,648 receiving yards on 121 catches. After Spielman, the Huskers' leading returner at wide receiver is sophomore Kade Warner, who had 17 catches for 95 yards (5.6 per reception) in 2018.
Cal transfer Kanawai Noa (6-0, 185), who had a combined 86 catches the last two seasons for the Bears, should help matters.
Meanwhile, Hunt acknowledged he wasn't the best practice player last fall.
"I wasn't going to get to play, so I wasn't really trying my hardest sometimes," he said. "But this year, I think it's my time. I think it's time for me to step it up, so that's really what I'm trying to do."
Nebraska receivers coach Troy Walters has said Hunt has matured as a player. He better understands the offense and knows he has to work hard every day in practice against veteran Husker corners Dicaprio Bootle and Lamar Jackson.
"Last year, (Hunt) didn't really know the playbook as well as we'd like, so it slowed him down," Walters said. "Now he knows the playbook, so he can just play, he can use his speed."
Speed always intrigues. It'll be interesting to see how fast and how high Hunt rises.