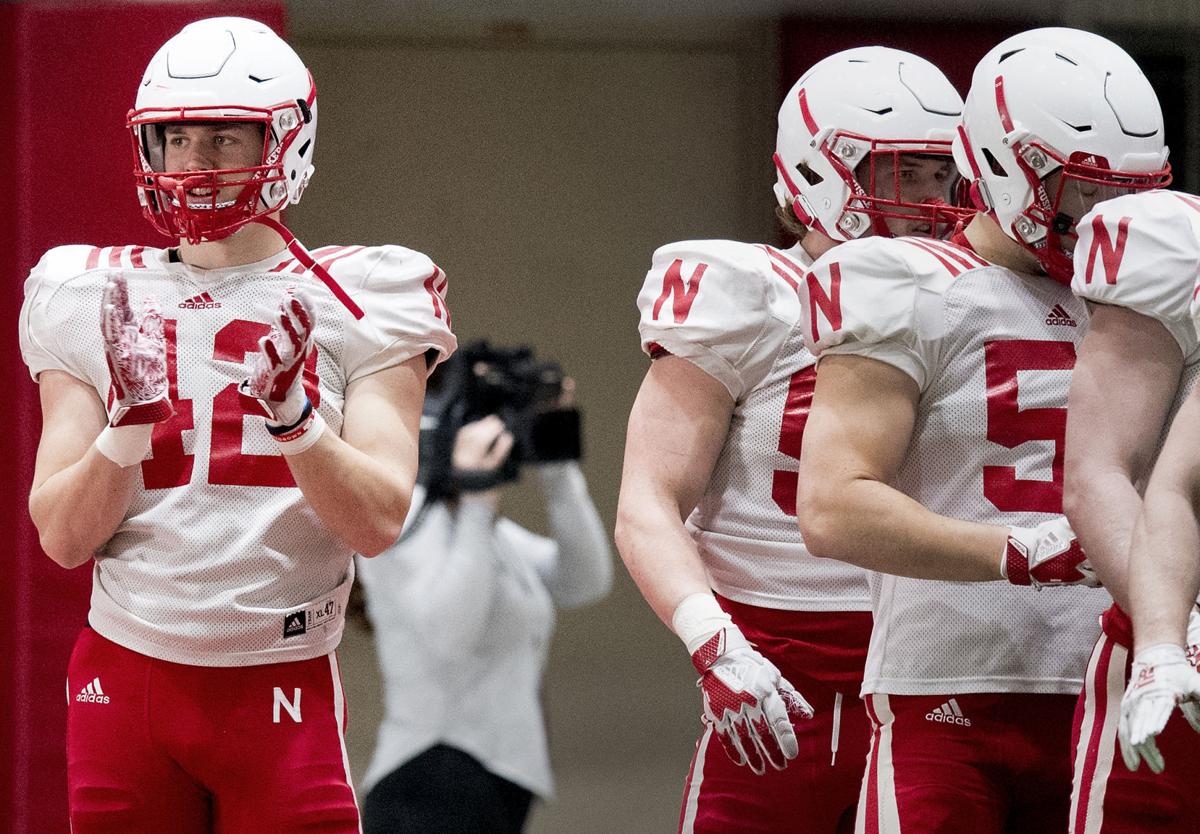 As the scheduled Aug. 7 start to Nebraska's preseason camp approaches, Husker Extra is counting down the 30 most intriguing players on the roster.
This isn't best player or most important. As a list based on intrigue, it skews a bit toward youth and new players, but there will be plenty of established contributors, too.
No. 7, Nick Henrich, ILB, rfr.
Nebraska inside linebackers coach Barrett Ruud says he's long been impressed with Henrich, dating to the player's days at Omaha Burke. 
It's easy to understand why Henrich grabbed Ruud's attention back then.  
In three seasons at Burke, Henrich recorded 273 tackles, including an eye-popping 67 for losses. Add in 20½ sacks and it's easy see why he was a consensus choice by Rivals, 247Sports and ESPN as the state's top prospect. Rivals ranked him as the No. 6 outside linebacker recruit in the nation and the No. 127 player overall, while 247Sports listed him as the nation's No. 88 overall player and its No. 6 inside linebacker prospect.
Upon arriving at Nebraska during the spring of 2019, Henrich again impressed Ruud. But Henrich suffered an injury and played only one game last season, against Wisconsin in mid-November. He played only on special teams. 
Now, though, the 6-foot-4, 220-pound athlete is at full strength and trying to crack a rotation that starts with the senior tandem of Collin Miller and Will Honas.
"It was a big disappointment not only for him, but for us, too, that he got injured in spring practice (in 2019) because you saw him really start to come on when he got hurt in spring," Ruud said last week during an interview on the "Husker Sports Nightly" radio program. "He's had a full year or so to really recover from that surgery and he's 100% full-go.
"He's gained 25 pounds since he's been here and he's a guy I've always been extremely high on, ever since watching his high school tape. He's as advertised, and now it's just a matter of him continuing to push and continuing to develop."
Ruud prefers to have four inside linebackers playing regularly. Henrich clearly has a chance to be a mainstay in the rotation. 
Be the first to know
Get local news delivered to your inbox!