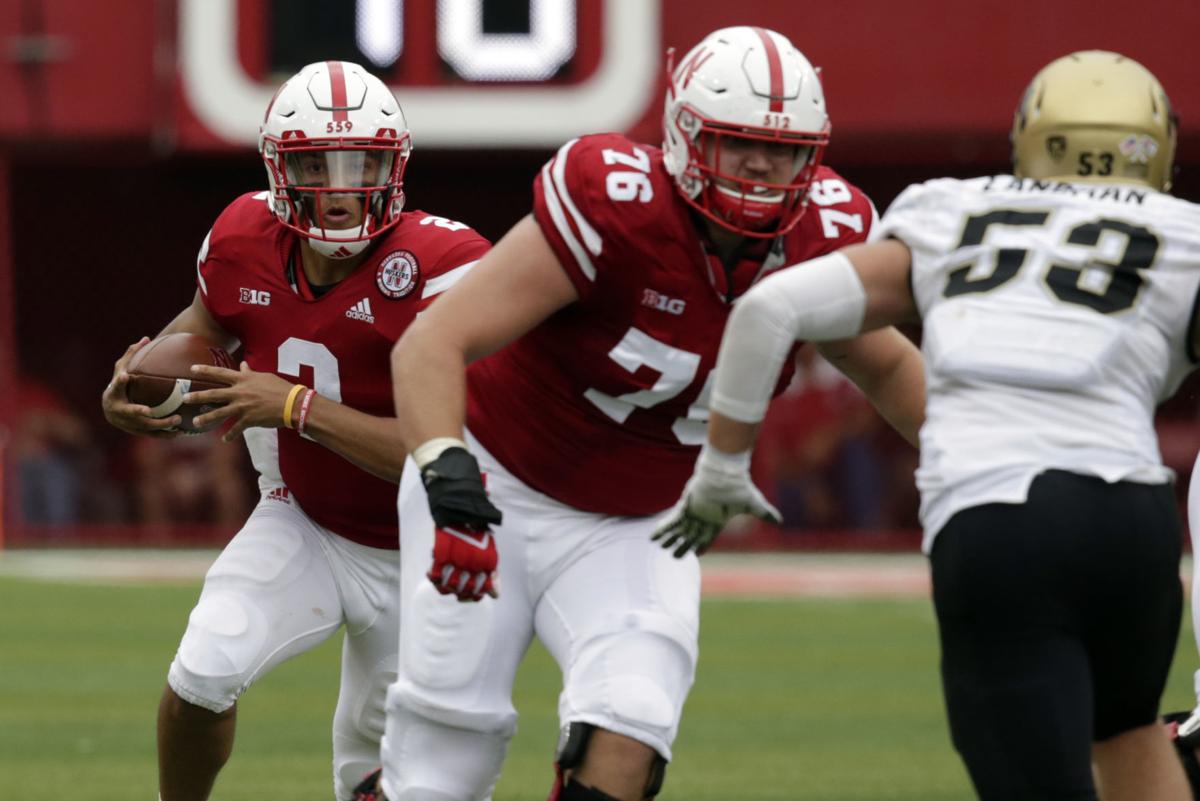 As the scheduled Aug. 7 start to Nebraska's preseason camp approaches, Husker Extra is counting down the 30 most intriguing players on the roster.
This isn't best player or most important. As a list based on intrigue, it skews a bit toward youth and new players, but there will be plenty of established contributors, too.
29. Brenden Jaimes, LT, sr.
Jaimes is the first of several players on this list who would rank much higher were it ranking the most important on the roster rather than the most intriguing.
Jaimes anchors what should be a deep Nebraska offensive line and is poised to become a member of a rare club as a four-year starter up front.
The Austin, Texas, native stepped in as a true freshman in 2017, starting the fourth game of the season. He hasn't looked back since, cracking the lineup in each of Nebraska's past 33 games.
The intrigue, really, has nothing to do with the depth chart. Jaimes is anchored at left tackle and will be counted on there again this fall. Instead, the intrigue is more about how much Jaimes can make of his final collegiate season. He talked openly before the spring about wanting to take a bigger leadership role. In fact, it was one of the reasons he decided to return for his senior season.
Then, there's this: How good can he be? Nebraska hasn't had a first-team all-conference offensive lineman since Spencer Long in 2012. Can Jaimes break that streak and help engineer an offensive turnaround for the Huskers in 2020? He certainly has the tools and the respect within the Husker locker room.
If he does it, he'll also put himself even more squarely on the NFL's radar screen.
Be the first to know
Get local news delivered to your inbox!